The Most Talked-About Celebrity Shoe Collabs of 2020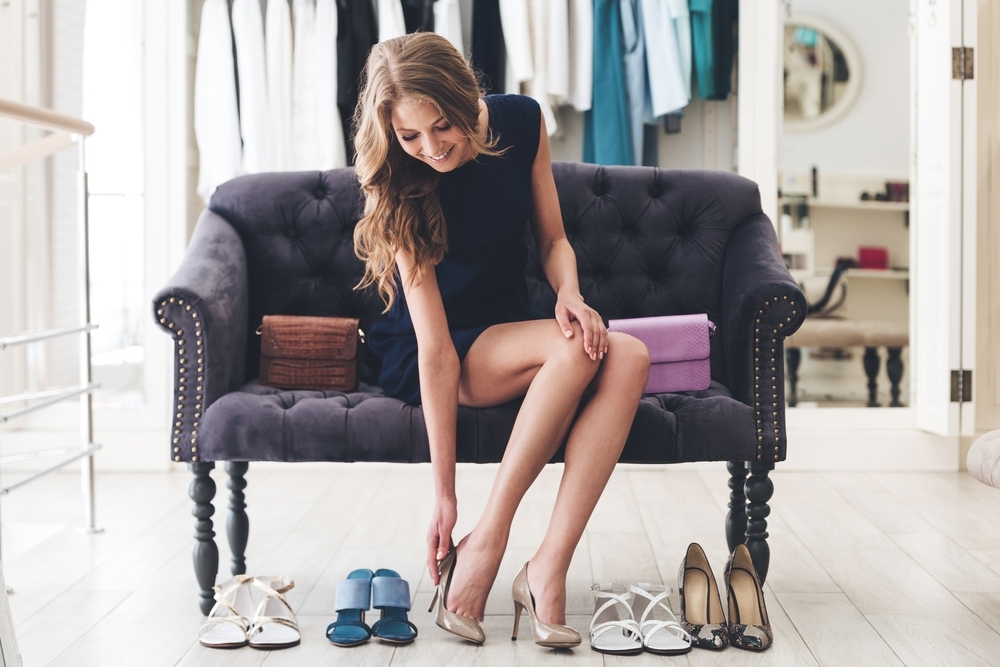 Once upon a time, we could only dream about owning a pair of shoes like those our favorite celebrities were wearing. Fast forward to 2020, however, and our most celebrated style stars are collaborating with designers to produce shoe collections of their own!
This year, we're taking a look back at all of the most talked-about celebrity shoe collabs from the past twelve months. Those limited lines that sold out instantly, plus those that have been announced this year, ready for release in the coming weeks and 2021.
Apologies to your credit card, there's a good chance it's about to take a sizable hit!
Travis Scott x Nike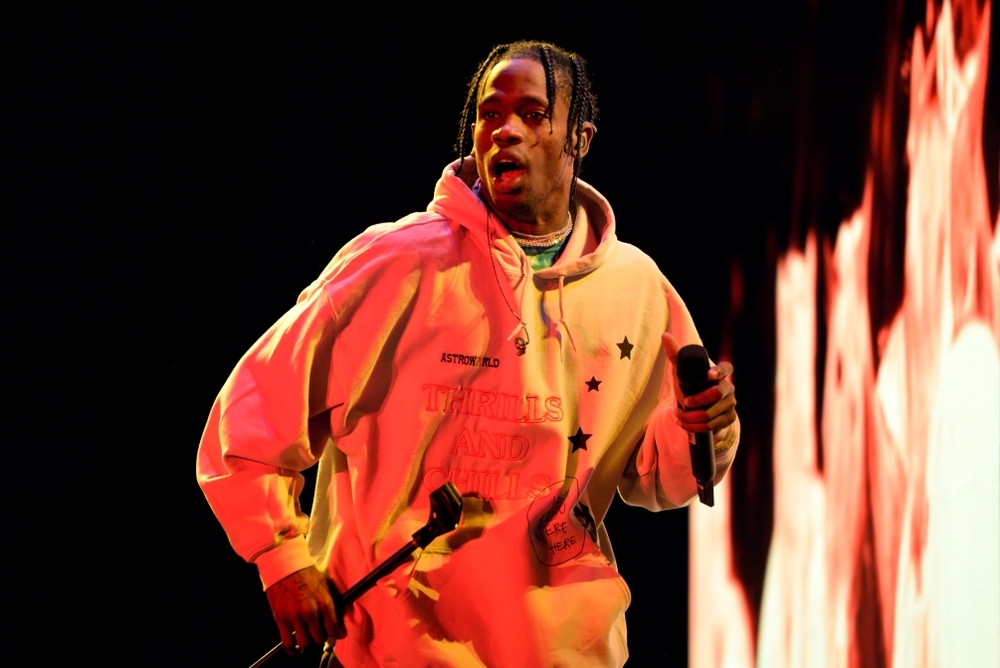 Whilst some celebrity shoe collabs make headlines then fade into obscurity, others are more successful than anyone could have ever predicted. (We're looking at you Post Malone x Crocs!) The result? A frenzy of buyers that will stop at nothing to get their hands on that famous footwear!
One such collab is Travis Scott x Nike. Scott and Nike released their first collab together in 2017 (Scott's take on the Nike Air Force 1's) and received an overwhelmingly positive response. Since then, they have had ten new releases together, the latest of which is the Travis Scott Nike Air Max 270 React ENG Cactus Trails, which were debuted in May of this year marking another incredibly successful launch.
Amazingly, many of these shoes are so coveted, they're now being sold on by their owners for up to ten times their original retail value. Some pairs, therefore, have been known to sell for upwards of $1500! Without a doubt, this makes Travis Scott x Nike one of the most successful celebrity shoe collaborations in recent history.
Additionally, if you can believe it, the demand for these sneakers is so ridiculously high that some retailers have even had to refuse to stock them. Why? The relentless attention they get in the lead up to their launch becomes too overwhelming for many small stores to handle.
If this doesn't count as one of the most talked-about shoe collabs of 2020, we don't know what does!
SG x Puma
Since 2017, Selena Gomez has been the face of Puma. And, releasing her first sneaker and activewear collection with the brand three years ago proved to be an excellent move for both parties as they continue to release new shoes together. Yes, even in 2020!
The latest drop was the seriously comfortable, seriously stylish, SG Runner quilted women's training shoes. These beautiful runners continue to appeal to a huge audience thanks to their neutral 'Whisper White' colorway and effortlessly stylish design. As perfect for running as they are for styling with 2020's favorite outfit, the loungewear set, we can totally see why so many want to own a pair of SG x Puma sneakers.
Want to know Selena's favorite Puma pieces for this year? Check out Puma's At Home With Selena Gomez interview.
Gigi Hadid x Reebok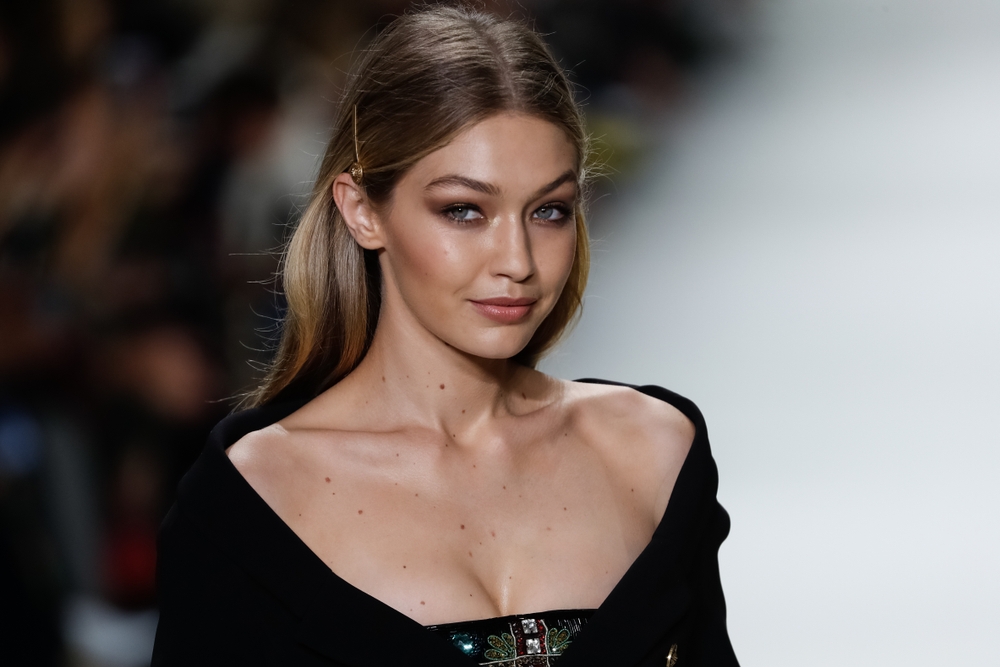 Leave it to supermodel Gigi Hadid to have us pining over sneakers like we would a thousand dollar ball gown! When Gigi's collaboration with Reebok was released at the end of last year, we were totally intrigued to see the collection, and apparently, everyone else was too!
Now in 2020, Gigi's sneakers continue to be some of the most coveted casual women's footwear out there.
What makes them so popular?
It could be their vintage Reebok influence!
Many of the designs in Gigi's line are inspired by sneaker designs from Reebok's 90's archives meaning they're the perfect blend of classic and modern. Plus, as we all know, the 90's style has made an unprecedented comeback of late. Therefore, Gigi's sneakers provide the perfect finishing touch for any outfit you wear to embrace that aesthetic!
Dr. Martens x Hello Kitty
Okay okay, so she may not be a real-life person but, to us, Hello Kitty is a celebrity! And, luckily for those who feel the same as we do, our favorite animated feline teamed up with the legendary, Dr. Martens this year for the most fun shoe collab we've ever seen!
Wondering if you've laid your eyes on something similar before?
You'd be right!
After all, this is not the first time Dr. Marten's has teamed up with Sanrio, the company that created Hello Kitty. Ten years ago the brands formed to create a collab that fell perfectly on each of their 50th year anniversaries. A decade later, they're back, and the shoes are nothing short of irresistible!
From vegan sandals and lace-up patent shoes to boots for kids and Dr. Marten's signature platform soles. This brilliantly unique footwear collection certainly caused a stir this year and we're not about to forget its adorable animated features or super bright laces anytime soon!
Pharrell x Adidas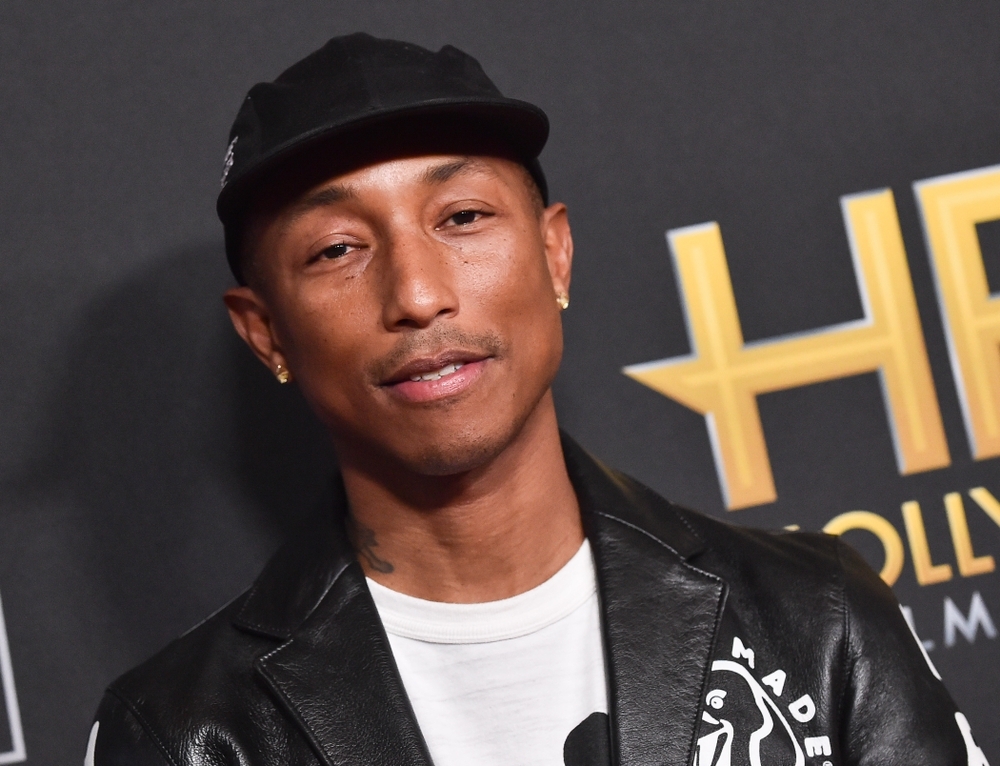 In October 2020, Pharrell Williams and Adidas released two highly anticipated sneaker collections. Both are a twist on their original HU NMD sneakers which carry the brand's signature "Human Race" branding on the uppers of the shoes.
The first HU NMD's, released on October 2nd, came in Bold Orange, and Light Aqua. Both of which feature Adidas' specially engineered Primeknit textile uppers with the words 'Extra Eye' stitched in. Later in the fall, they released another drop of HU NMD sneakers in a further three, sleek colorways. White, Sesame, and Dash Green.
The reason these sneakers are so popular?
We're glad you asked.
Despite the fact they're made by Pharrell and Adidas, (and that they look incredibly stylish and distinctive no matter what you wear them with), these sneakers were created with a vision to connect people. Their branding is a symbol of humanity and love. This means that to wear them is not only to celebrate style but also to acknowledge and embrace your connection to the entire human race. Beautiful message, beautiful sneakers!
Giuseppe x Swae Lee
Remember back in January of this year before the world was turned upside down? Well, Swae Lee and Giuseppe Zanotti certainly do and that's all thanks to the incredible shoe collection they collaborated on and released together!
The reason this collection was so talked about before, during, and after its release is largely due to its unique take on men's footwear. More often than not, we're used to seeing blacks, browns, and beiges for men's footwear alongside the occasional color injection of blue, green, yellow, etc. That said, we rarely see a print, and even rarer than that, a floral print!
Well, this pairing decided to forgo every design concept that's gone before and introduce something truly fresh and original into the market. The result? An array of fabulous footwear that includes floral prints, block heels adorned with glitter, and the most beautiful, brightly colored suede slippers embellished with jewels and sequins. 
There's no denying this particular celebrity/designer collaboration was distinctly lavish and one of kind, therefore, it sits very high on our list of the most original footwear collaborations of 2020.
Feel you need to secure a pair of these incredible shoes for your own collection? We don't blame you! We also suggest going all out and investing in a pair of the suede dress slippers in either pink or yellow gold.
DSW x Jeniffer Lopez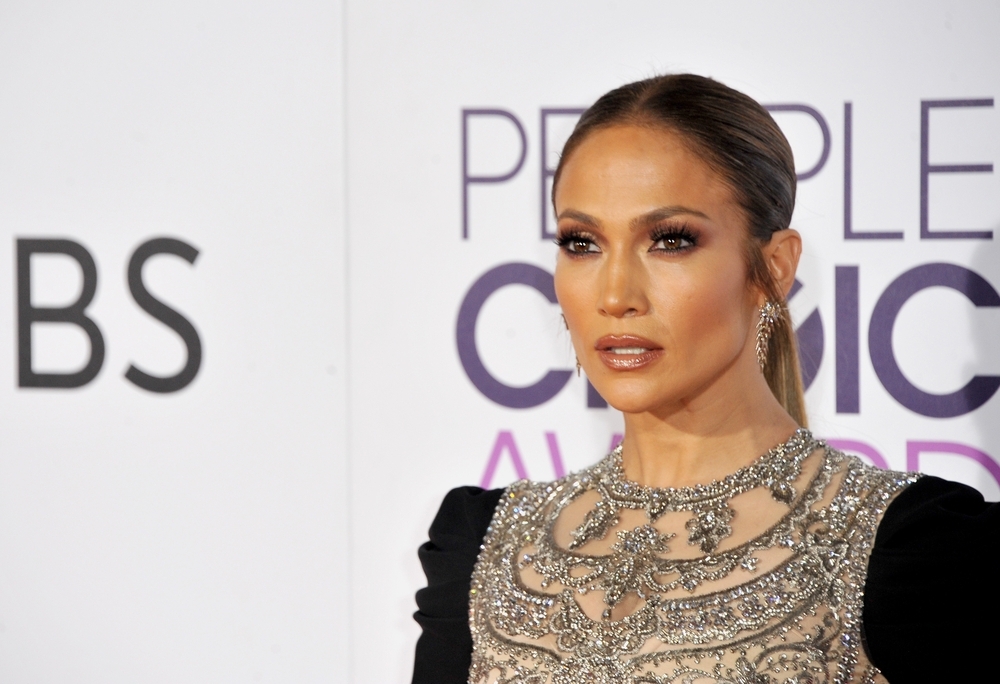 Is there anything Jeniffer Lopez can't do?! If her latest shoe collaboration with DSW is anything to go by, the answer is a resounding, no!
Whether you're after the most stylish flat or heeled winter boots imaginable or you need to get your hands on a striking pair of heels for the holidays, this sensational collection created by fashion royalty has you covered!
We're totally in awe of the wide range of styles available and can bet you will be too. Even when it comes to sneakers, this collab ensures you'll be stepping out in serious style for those off-duty days. That's all thanks to designs such as the Blakely high-top wedge sneakers and Angelique platform sneakers too!
Think it'll be totally out of your price range?
You might be surprised!
Now, we're not saying these shoes will be a purchase you don't even need to think about but, especially when compared with other celebrity offerings, they're certainly on the more affordable side. In fact, you might be thrilled to know that these genuinely stunning designer shoes start around the $50 mark!
One thing's for certain, we'll be adding more than one pair of JLO's footwear to our Christmas wish list. Starting with the romantic red Reena pumps with a chic bow fastening at the ankle. The perfect addition to a little black dress for this winter holiday season!
Reebok x Cardi
Seeing Cardi B in Reebok shoes may not be all that surprising since the star rapper has been featuring in campaigns for the brand since 2018. That said, 2020 marks the release of Cardi's own footwear line with Reebok, for which, Cardi is of course modeling!
We first heard about the drop when Cardi released a statement on her Instagram to celebrate the release on the same day as her birthday. And, not surprisingly, it was all sneaker lovers could talk about!
So, what does the line look like?
Read on and find out!
One of the most striking design features of Cardi's footwear collection is the high shine, patent finish which the majority of the shoes offer. They're totally in-keeping with her daring sense of style offering pairs in a sleek and shiny all-black finish, as well as classic white with black additions, and a stand-out patent red pair.
What's more, these classic yet eye-catching designs will go with everything you own from dresses to leisurewear. You can even match with your little one if you wish. That's right, Cardi's collection includes two pairs of patent slip-on sneakers designed for children, one in black and one in red. There's even a pair of white lace-up sneakers with black laces in baby sizes. Too cute!
Kanye West x Adidas
Arguably one of the most notable and hotly anticipated shoe collabs of the past decade never mind the last year, is Kanye West x Adidas. Every new release of these $220 shoes is met with a frenzy of fans trying to get their hands on their super-stylish sneakers and demand for them shows no signs of slowing down! Previously there have even been schedules published containing release dates for upcoming designs as love for the brand continues to grow.
The next release on the agenda?
It's just before Christmas!
The Yeezy Boost 350 V2 Sand Taupe sneakers are set to be released this December 19th and already people can't wait to slip into them. Next year, we can expect even more drops with the Adidas Yeezy 700 V3 in Safflower and the Adidas Yeezy 350 v2 in Ash Blue coming to the U.S in January and February.
Therefore, even if you miss out on December's drop, Yeezy's could still most certainly be in your future!
So there you have it! 2020 may have been a year of uncertainty in many ways but we're quite sure these shoes will be a positive for any footwear lover out there.
We hope through our list of incredible celebrity/designer shoe collaborations you've found something to suit your personal tastes. After all, from super-comfy and classic white sneakers by JLO and DSW to shiny patent red or black designs from Cardi B and Reebok, every casual closet is catered for from days off to casual outings with friends.
Meanwhile, those looking for a reason to dress up in an incredible pair of heeled pumps won't be disappointed either! Whichever you decide to purchase (or simply gaze longing at through your phone screen) we know you'll be keeping your eyes peeled for any new shoe collabs in the future. And trust us, there will most certainly be more to come!
---