Dyed Eyebrows: How to Pick the Perfect Tint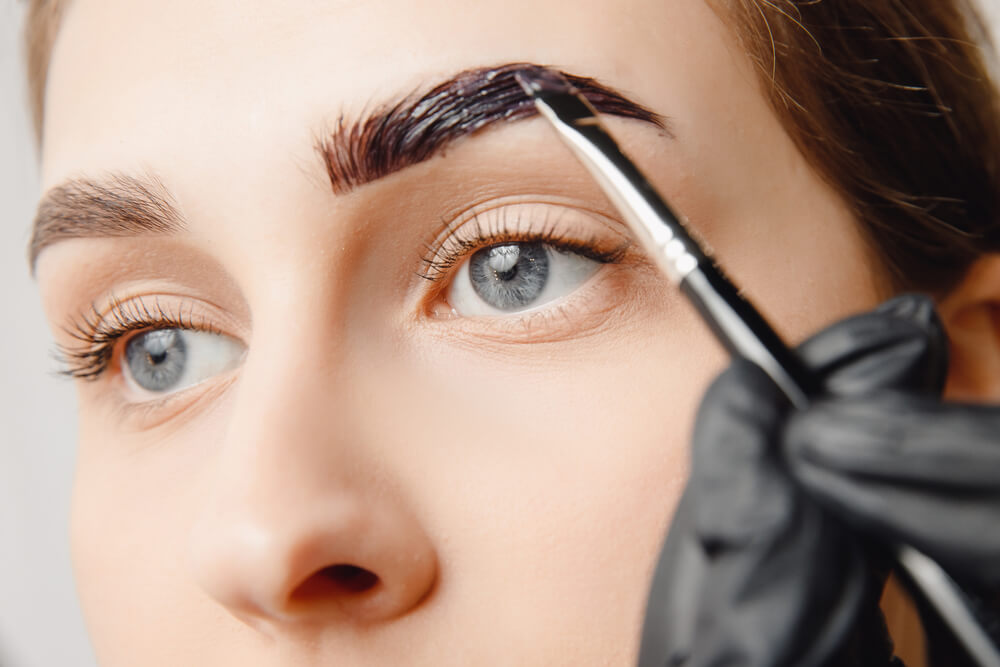 If you're fed up with constantly drawing in your eyebrows with makeup, we hear you! After all, once you've achieved the brow color and shape you're happy with, all you want is for it to stay put.
Well, if you've really had enough and want to make a more permanent change to your brows, we have the solution for you. The answer is eyebrow tinting and Evalectric is here to talk you through how to choose the perfect tint.
Additionally, we'll fill you in on the different types of tint you'll find on the market. We'll also explain how to use them to dye your own brows at home, reveal how long you can expect it to last, and so much more!
What Is Eyebrow Tinting?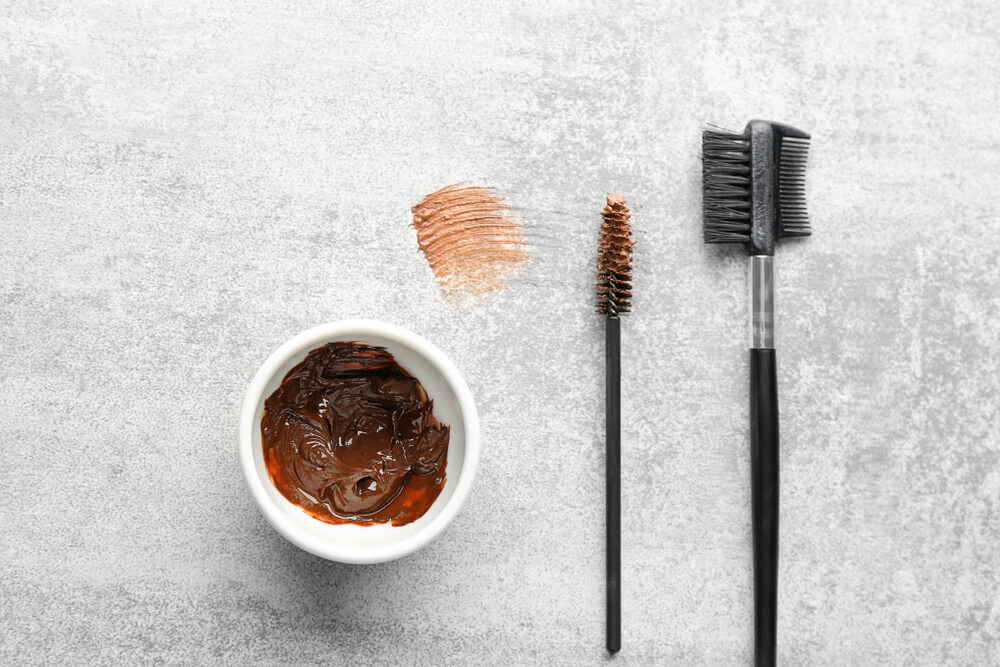 Before we dive in, let's go over the basics. If you've had it done before, you may well be wondering, what is eyebrow tinting?
As you might have gathered from the name, the process involves coloring the brows (similarly to how you color your hair) to make them look darker, fuller, and more defined. Unlike makeup, however, brow tinting is a little more permanent.
Some tints are designed to last a few days. These are perfect for those wanting to darken their brows for events. They're also great if it's your first time tinting. 
Meanwhile, others will last much longer, even up to the six-week mark! These types of tints are great for anyone wanting to change their eyebrow color and density more permanently.
In terms of the process itself, it does differ a little depending on the product you use. We'll cover this in more detail, but on a basic level, most tints are simply painted or brushed onto the brows, left to develop for a short amount of time, then removed to reveal more prominent brows, perfect for this fall!
Should You Dye Your Brows Yourself or Leave it to a Professional?
When it comes to achieving the dyed eyebrows of your dreams, choosing whether to dye them yourself or to book in with a professional is an important decision. 
On the one hand, it's a pretty simple treatment and if you're eager to try it at home, we're sure you're capable of producing great results! It should only take you around twenty minutes from start to finish, so you won't need heaps of time to get it done.
With all that said, some of us just don't feel comfortable experimenting with new cosmetics at home, especially when we've never tried them before. Another reason you might decide not to go it alone is the fact that a trip to the salon can feel like a real treat! You can relax and feel confident knowing a professional is taking care of things. Your brows will come out looking perfectly neat and tidy in the shade you picked out.
Whichever you decide, we're certain your brows will look incredible once they're dyed.
Still not sure which option is right for you?
Read on!
Evalectric is about to go over how you can achieve dyed eyebrows at home alongside everything you'll need throughout the process!
Before You Choose Your Tint and Dye Your Brows…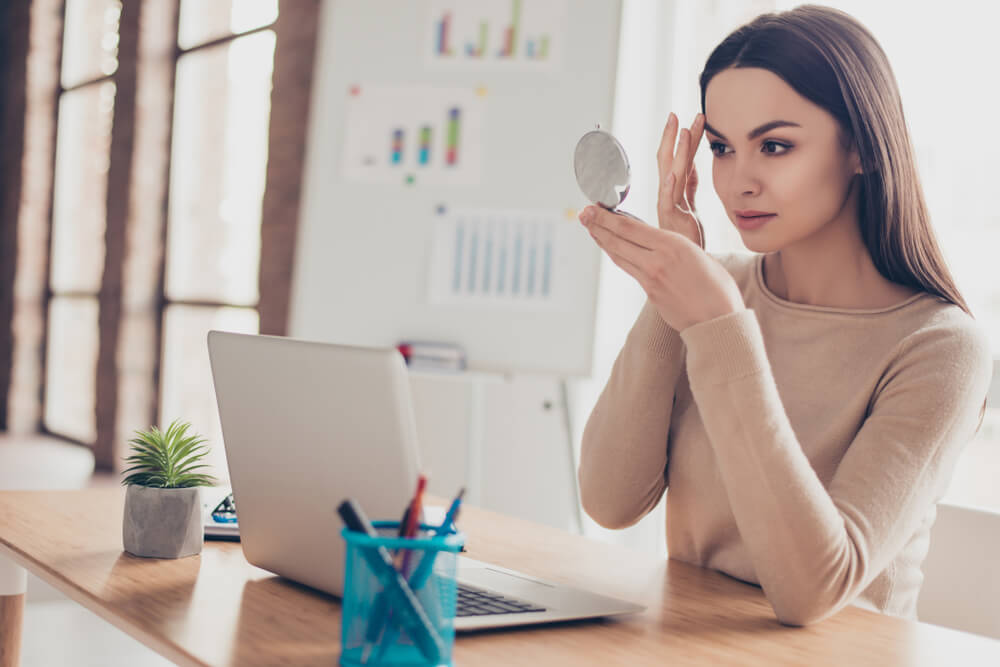 If you're brand new to brow tinting, there are a few things we suggest you do first before trying it for the first time. 
Firstly, take a look at your brows. Look at their shape and color and consider what it is you want to alter about them. Do you have a few gaps you're wanting to fill in? Do you wish they were more defined at the ends? Or are they so light you can barely see them and think a tint would make them look more dramatic?
Knowing the answers to these questions will not only help you decide which type of dye you want to use, but it can also help you pick out the right color. 
Below, we'll look at which types of dye are available, along with their benefits, and which brow concerns they're best for treating.
Always Carry Out a Patch Test
One other thing we highly recommend you do before dyeing your brows with a new formula is to carry out a patch test on your skin. 
It's something you do before dyeing your hair to make sure you're not allergic to the formula in any way. Don't skip it! Even if you've been told it's not necessary, we promise it is!
Simply brush the tint/dye onto a small area of the skin or your inner elbow or behind the ear. The skin in these areas is pretty sensitive (like the skin on your face), therefore it should give you a good indicator of how you'll react to the product ingredients once you use them properly.
The Different Types of Brow Tints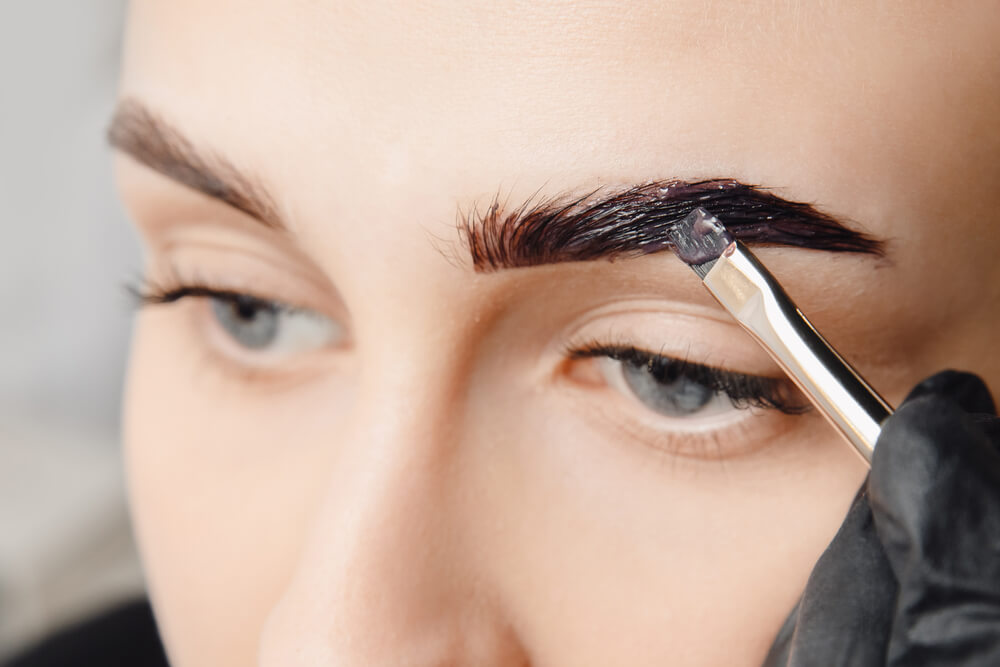 If you've decided to go ahead and tint your brows at home, the first thing you'll need to do is find a dye you want to use. And yes, there are plenty to choose from! 
Let's take a look at the different types of brow dyes and tints you can use to get salon-worthy brows all by yourself!
Semi-Permanent Eyebrow Tint
Since we're guessing you've already looked into tinting your brows before now, you've probably come across a fair amount of at-home tinting kits. Since there are so many on the market, finding a color that's right for you is usually pretty simple. What's more, these tints are very easy to use and only require the mixing of two ingredients.
Generally, the results from these kits last at least a few weeks and, at first, will lightly tint the skin beneath your brows for a fuller shape. This may fade quicker than, say, a henna tint. However, this is a good product to use for dyed eyebrows that stay tinted for around the 3-4 week mark.
Another reason we love these tints? Many reports healthier, shinier-looking brows that look as though they've had an oil treatment!
Peel-Off Tint
If you just can't resist a fun new cosmetic product, you've likely been tempted to get dyed eyebrows using one of the many peel-off brow tint products on the market.
Now, we should mention that if you're hoping to get colored eyebrows that last a long time, (around 4-6 weeks) this probably isn't the best tint for you. Though it will make your brows look fuller, darker, and more defined, the effects are only designed to last up to three days, depending on how long you leave the product to develop for.
That said, if you're wanting to try tinting for the first time but don't want to go straight in with a 'permanent' option, this type of tint is a great stepping stone for you. It'll allow you to see how your brows will look with a tint instead of makeup, but it can be removed more quickly and, as we said, should only last three days maximum.
It's also perfect for events, photoshoots, or any other occasions where you'd temporarily like fuller brows but don't want the hassle of having to keep filling them in with a pencil. 
We also love that these tints don't require any mixing. You simply unscrew the cap, paint them, and wait for it to dry before gently peeling it off!
Henna Brow Tint
If you're looking to tint your brows more permanently, we recommend looking to Henna. Henna brows will not only tint the brow hairs, but they also gently tint the skin underneath for the first couple of weeks so your brows appear even thicker and fuller. You may find regular brow tints also tint the skin, but this usually fades within a few days.
This type of tint is ideal for those wanting more coverage and more dramatic-looking brows. Additionally, it lasts for up to six weeks so you won't need to worry about filling them in or dyeing them again for a while.
Makeup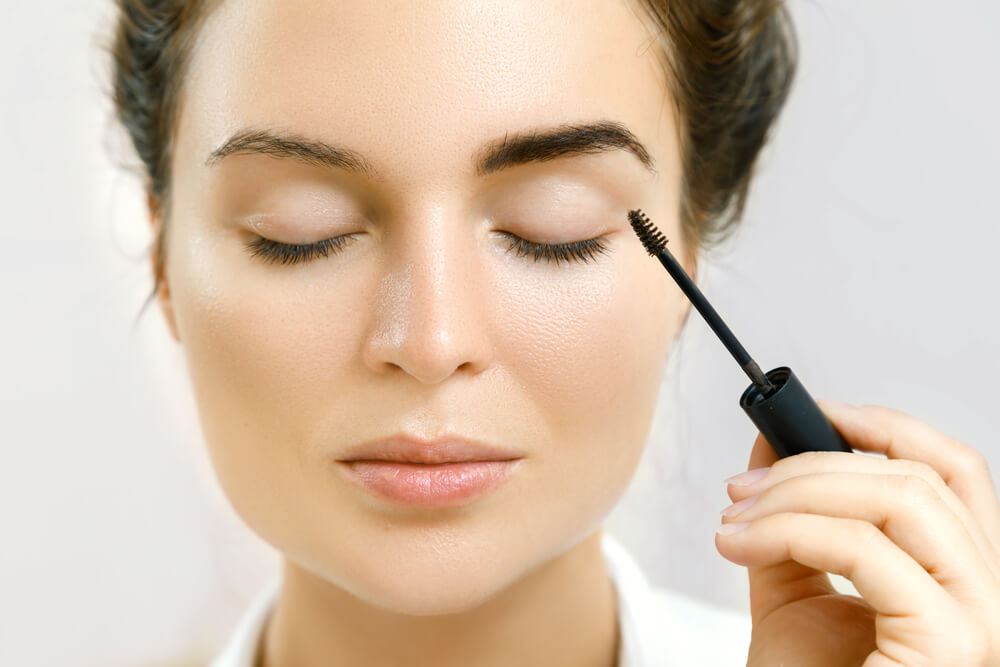 Not ready to commit to dyeing your brows yet?
That's really no problem!
The beauty of 'tinting' your brows with makeup is that if you don't like it, you can immediately wash it off. Additionally, you can try out multiple shades all on the same day to see what suits you best. You can even switch between eyebrows pens, pencils, pomades, and powders to find a consistency that you like. 
All of these different non-permanent ways of darkening and filling out your eyebrows are perfect for getting to know how you'd like your eyebrows to look.
Do you just want the gaps filled in? Or is it all about getting that darker, more dramatic color? Whatever you decide, experimenting with makeup is a great first step before committing to tinting your brows.
Then, when you finally do decide to go for it, you'll be sure you're getting the right shade and color tone for you. And remember, tints don't last forever! Start with one designed to last just a few days, then build up to those that stay in your brows for 3-6 weeks.
Beard Dyes
Yes, you read that right. Beard dyes are another form of dye that, surprisingly, a lot of people use to tint their brows more permanently. Though they're not exactly designed for this, we can totally see the allure.
Firstly, it's very cost-effective. You get a lot of products for not a lot of money, plus the range of shades available is huge! No matter the color your brows are now or the shade you wish them to be when the dyeing is done, we're pretty confident choosing a beard dye is a sure-fire way to find the exact color you've been hoping for.
Why You Shouldn't Use Hair Dye For Your Brows
Now, we want to be clear…
Beard dyes are, of course, supposed to be used on the face. Therefore, as long as you are extremely careful (follow the mixing instructions exactly, apply vaseline or moisturizer to protect the area surrounding your brows, and keep it away from your eyes), you should be safe to use it to achieve dyed eyebrows.
Hair dye, on the other hand, is absolutely not safe for use anywhere on the face, especially near your eyes.
Why?
There are actually a few reasons!
Firstly, unlike beard dye, this dye is designed for use on the scalp only. It is way too strong for your delicate eyebrow hairs and may even cause them to become irritated and, in some cases, fall out easier.
Additionally, as the skin on your face is much more delicate than anywhere else, you run the risk of having a bad reaction to the ingredients should you use them near your eyes.
Finally, if you did happen to accidentally get the hair dye in your eyes, that could do serious damage, including inflammation and blurred vision. So, yes, stay away from hair dyes when it comes to achieving dyed eyebrows! There are plenty of other ways to tint them at home that won't put you or your precious peepers at risk.
How Do I Find the Perfect Color Tint?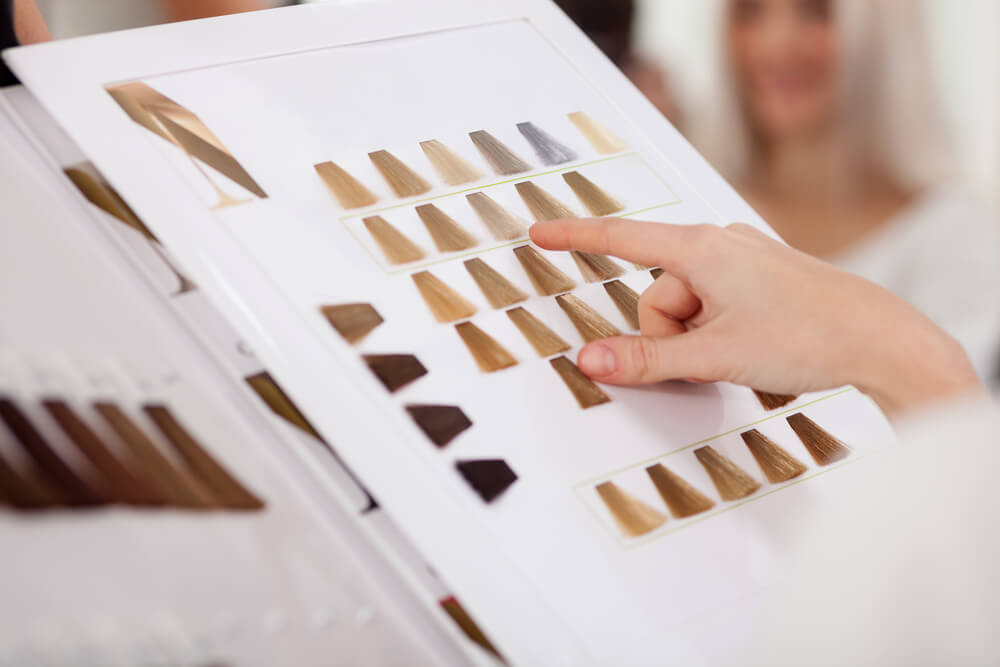 We all know that choosing just one cosmetic out of the thousands on offer these days can seem impossible at times. Even when we're just looking for a brow pencil, powder, or pen to fill in our brows we're bombarded with countless brands, multiple price points, and even more color variations.
Well, as you might have guessed, the same goes for eyebrow tints for dyed eyebrows. There are so many different colors out there it's tricky knowing where to start!
Evalectric's advice?
Look at your current brow color, then go two shades darker.
If you ask us, two shades darker is definitely enough to make a noticeable difference and will certainly make your dyed eyebrows look more prominent and defined. At the same time, they won't be so dark that it looks like you drew them on with a marker!
Meanwhile, taking your brows only one shade darker may work for some (usually those with already darker brows), but generally, it's not enough to make a real difference and you'll likely want to dye them again pretty soon after.
How to Tint Your Brows at Home
Ready to get the dyed eyebrows of your dreams?
Then simply follow these steps!
Before you apply your chosen tint, make sure your brows and the surrounding area are clean and dry. This will ensure no makeup or product is remaining that may interfere with your dyed eyebrows!
Apply vaseline or a thick moisturizer to the skin around your brows. This will prevent any tint from transferring to the skin or hair you don't want to dye.
Follow the instructions if you need to mix your dye. Otherwise, go ahead and brush it onto your brows, making sure not to go outside your natural brow area.
Set a timer for the correct development time and make sure you take it off as soon as the time is up, so your tint doesn't get too dark.
Carefully remove your tint and keep it away from your eyes. Reusable makeup pads and warm water or very gentle micellar water are perfect for this. Just make sure you get off all of the product and your pad is clean, so the tint doesn't stay on and keep developing!
Take a look in the mirror and marvel at your new salon-worthy brows!
Summary
Feeling inspired? Why not take on another at-home dye job or new hairstyle this season? We have plenty of styles to try and the products in our Evalectric range will leave your locks looking amazing!
---