Is Argan Oil Worth the Hype?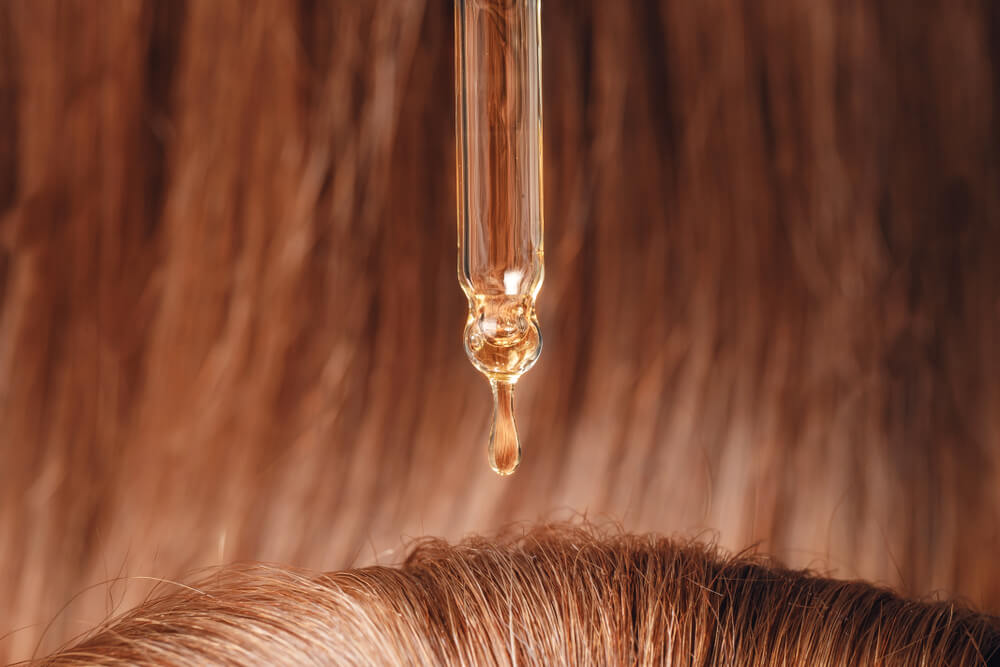 Have you ever heard of "liquid gold"?
Here's a clue:
It's something you can use as a conditioner and hair mask. 
Now and then, a new beauty trend comes along. After the hype, however, very few products prove their worth and leave a solid, lasting impression. 
Among these few surviving products is argan oil.
You've probably heard about this ingredient and its benefits for hair care. Popularly dubbed as liquid gold, it is often marketed for the hair and skin. In recent years, argan oil has climbed up the ladders of the beauty industry's favored ingredients. 
You'll find a myriad of hair products with argan oil. Bloggers and influencers also continue to rave about its benefits. Many people can attest to its powers, especially for the hair. However, the million-dollar question is: Is argan oil really worth the hype?
Read on to find out!
What Exactly is Argan Oil?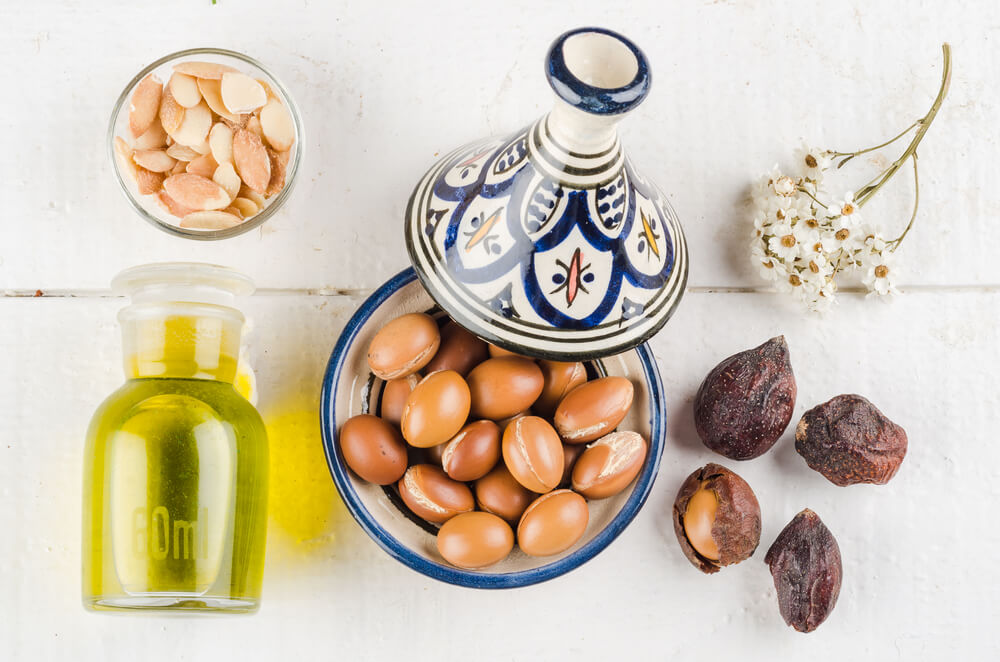 Argan oil is derived from argan trees which are native to Southern Morocco. Despite being fairly new in the Western market, argan oil has been around for centuries. Historically, it was used for cooking and as a natural skin treatment. Now, it is marketed around the globe as a powerful ingredient for improving hair conditions. 
But, why exactly do many companies promote argan oil for the hair?
Here's why argan oil does wonders for your hair:
This product contains essential nutrients that are beneficial for the hair. It is primarily comprised of fatty acids. The oleic and linoleic acids, in particular, are vital nutrients for your locks. It is also a good source of vitamin E, which contributes to hair and scalp health. 
Argan oil is jam-packed with the right nutrients for the hair. It acts as a sort of multivitamin for your crowning glory! 
This is one of the reasons why you'll find a lot of argan oil-infused shampoos, conditioners, serums, and hair masks in the market.
Argan oil is filled with good stuff for your hair. Now, what exactly can these nourishing components do to benefit your crowning glory? To make things easier for you, we've compiled the best benefits of argan oil below:
The Benefits of Argan Oil for Your Hair
At Evalectric, we love argan oil. Here's why:
Fights Dandruff When Added to Shampoo 
Do you suffer from dry, itchy scalp? Is dandruff messing up your perfect hair days? We understand the hassle of these conditions. While these may be common problems, they can still get pretty embarrassing. 
Here's some good news: 
You don't have to suffer from dry, itchy scalp and dandruff forever.
Once you start seeing white flakes on your shoulder, switch to a gentle daily shampoo. 
Shampoos enriched with argan oil can help address this problem. It's because this oil can help reduce dandruff-inducing oxidative stress. It also has anti-inflammatory properties fighting itchiness.
Dry scalp is also the most common cause of dandruff. Using shampoos infused with argan oil can help restore the moisture on your scalp. You may not know it, but argan oil is a powerful moisturizer.
Our customers love the Evalectric Moisturizing Shampoo for their dry and itchy scalp. Not only is it moisturizing, but it also has nourishing properties. This product is sure to hydrate your hair from the roots to the tip, which will help stop your dandruff.
We understand that dandruff can damage your self-confidence. We all want our hair to be at its best. It is our crowning glory, after all. So, once you notice any signs of dandruff, make the shampoo switch. For the best results, follow through with a moisturizing conditioner and hair mask.
Smoothens Hair as a Conditioner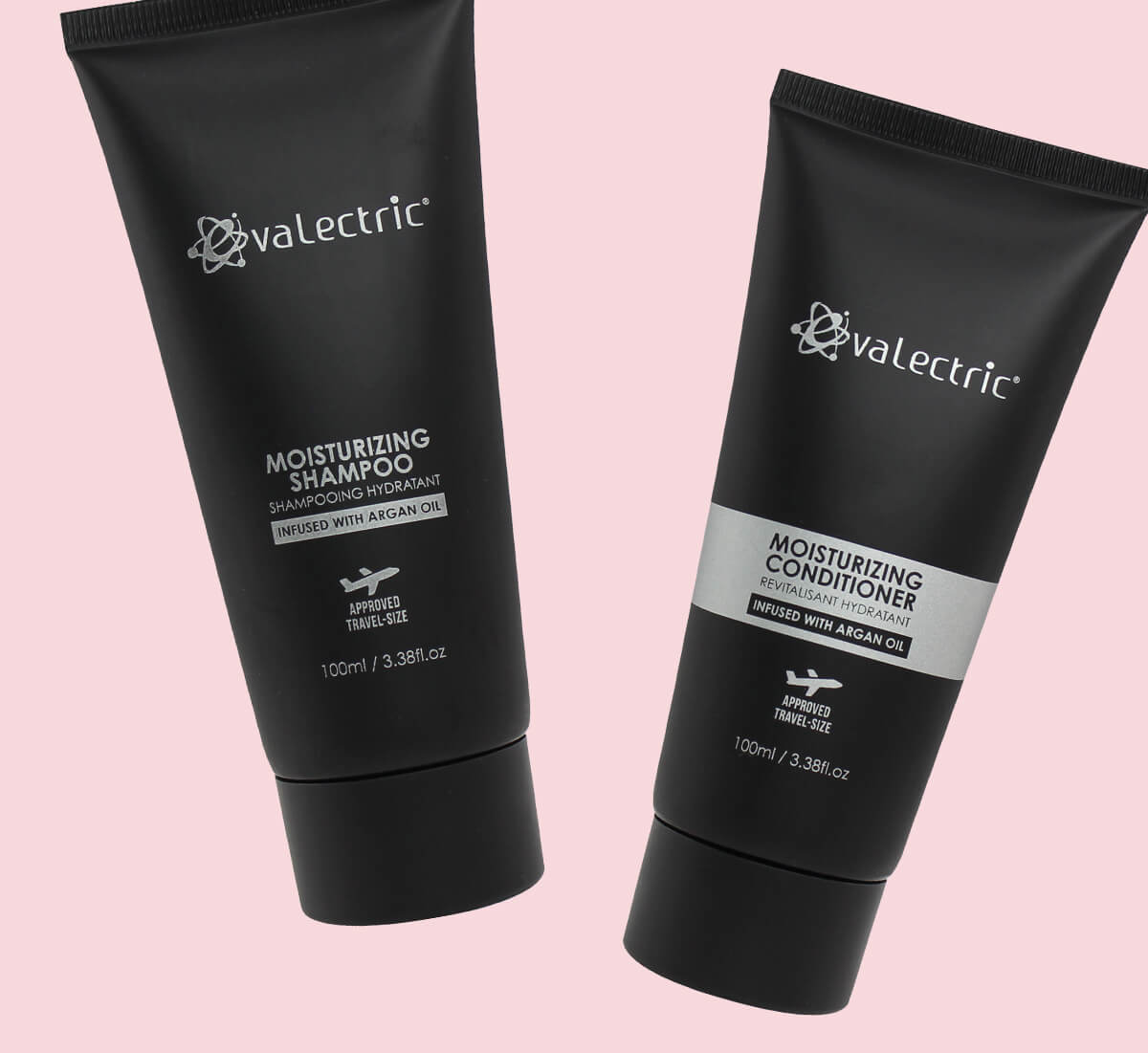 We can all agree that tangled hair is a big no-no. It's always a bummer when we run our hands through our hair and hit a snag. 
Want to know the best way to achieve smooth locks?
It's easy:
By using a moisturizing conditioner!
Applying a hair conditioner is crucial for maintaining soft and manageable hair. It protects your hair shaft from damage and prevents split ends.
Argan oil comes in handy for all our tangled hair problems, too. 
It contains antioxidants and vitamins needed for softer hair. In particular, it has vitamins A, C, and E, and omega-6 fatty acids. These are all super ingredients that will leave your hair stronger and easier to manage. We sure love a powerful and multipurpose product!
Good thing you don't have to look further for the perfect conditioner. 
Good thing you don't have to look further for the perfect conditioner. We enriched our Evalectric Moisturizing Conditioner with proteins derived from plants and argan oil. This product delivers abundant moisture that fights hair breakage. It also assists in repairing hair structure and restoring shine for healthy-looking hair. Pair a conditioner and hair mask together for even better results. 
Tames Frizz as a Hair Mask
Contrary to popular belief, hair care is more than regularly using shampoo and conditioner. Your crowning glory needs a bit more TLC. 
Here's how you can give your hair the boost it needs:
Use a hair mask at least once a week.
Now is the time to step up on your hair care routine! The first step is to incorporate a conditioner and hair mask into your weekly beauty routine. Regularly using a hair mask will improve the condition of your hair. Compared to conditioners, they are usually more concentrated.
Hair masks boast several benefits, including:
Less frizz

Shinier hair

Added moisture

Healthier scalp
When enriched with argan oil, a hair mask will do extra wonders for your hair. Some of these include:
Inhibits brittleness

Prevent hair loss

Repair hair damage from within

Promote hair elasticity
If you want to prepare for a big event, don't forget to add a hair mask to your beauty stash! Use it the night before your important moment. You'll wake up to soft and smooth bouncy hair that's ready for the red carpet!
Choosing an Argan Oil Hair Mask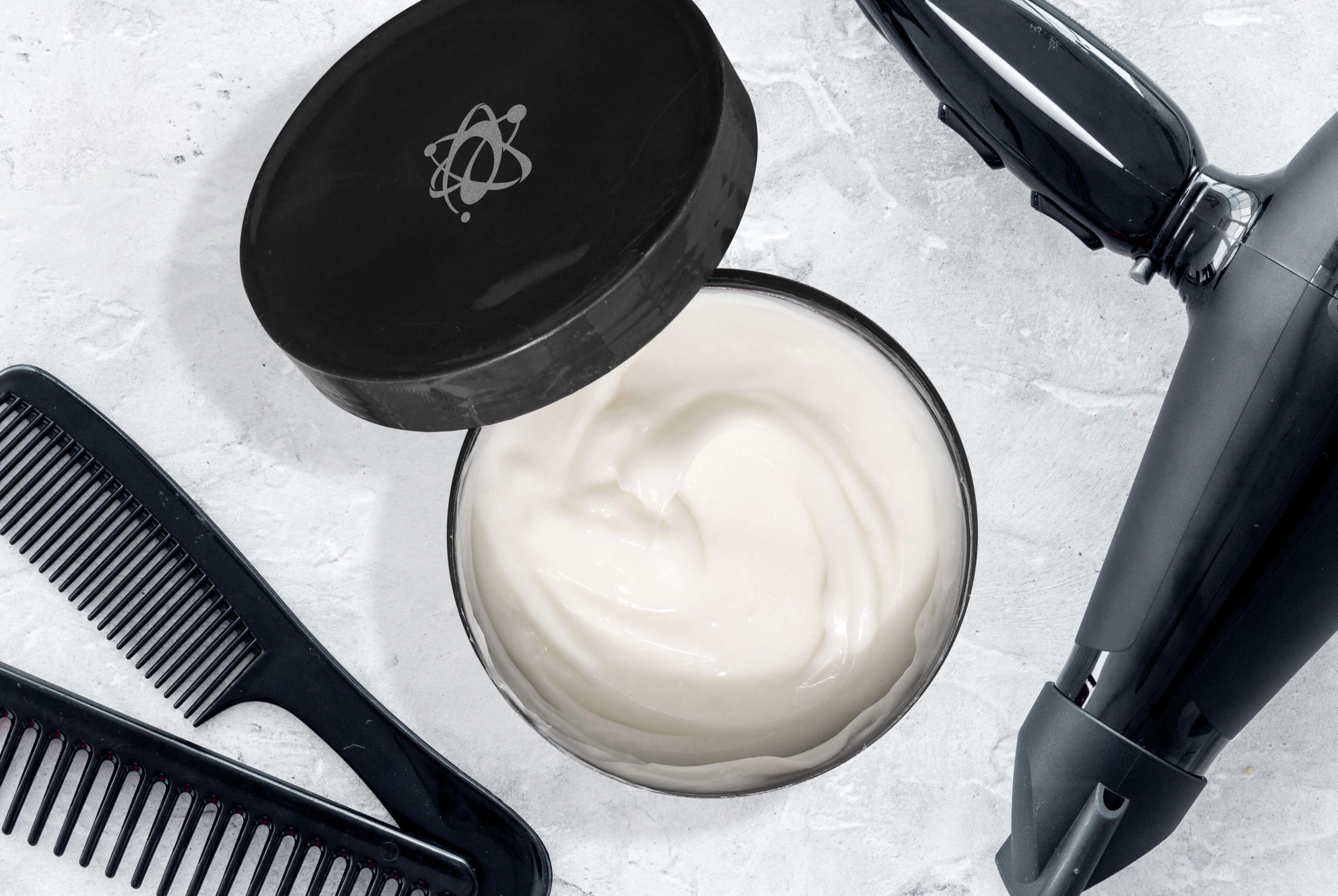 On the hunt for the best hair mask? 
Here's an insider tip for you: try the Evalectric Hair Mask! We infused this product with argan oil and vitamin E, which are potent nutrients for your hair. 
If you have dry and damaged hair, worry no more. This hair mask will repair even the most processed hair. 
It's time to say hello to thicker, shinier, and healthier-looking hair.
To make things sweeter, Evalectric has compiled even better tips on how you can make the most of your hair mask. 
Our hair mask also makes for a thoughtful gift. If you want to take your present up a notch, give your loved one the Evalectric Starter Set. It's the perfect set for those who are starting their hair care journey!
But, wait… There's more!
All of these products are cruelty-free. We never test our shampoo, conditioner, and hair mask on animals. We also make sure to use recyclable packaging. Not only do we want you to feel good, but we also want to do good for the environment! 
Gives a Head-Turning Shine as a Hair Oil 
One of the best indicators of hair health is shine. In addition to shiny eyes and a shiny smile, shiny locks can surely give you a confidence boost.
However, whether you realize it or not, you subject your hair to a lot of damage every day. Exposure to pollution, free radicals, and other components can lead to dull, lifeless hair. The daily use of hot tools can also weaken your hair. 
Cue in argan oil to the rescue!
As an age-old beauty secret, argan oil helps restore shine. Compared to other oils, argan oil is easily absorbed by the hair. This product can penetrate your hair strands and get to the insides of your hair. 
With its abundance of essential fatty acids, argan oil can help bring shine and luster into your hair. Thus, it's not an exaggeration to say that argan oil is a real winner for shiny hair!
After using a shampoo, conditioner and hair mask, apply a few drops of argan oil to wet hair before styling. If you wish to use it on dry hair, focus the application on the ends of your hair.
If you want something lighter for your hair, our Evalectric Hair Serum is perfect. This non-greasy serum will give you glossy hair in seconds. This product is ideal if you want to retouch your hair in the middle of the day.
Want more insider secrets for shiny hair? Make sure to check out the 17 expert tips for shiny hair we've compiled just for you! 
Protects Against UV and Heat Damage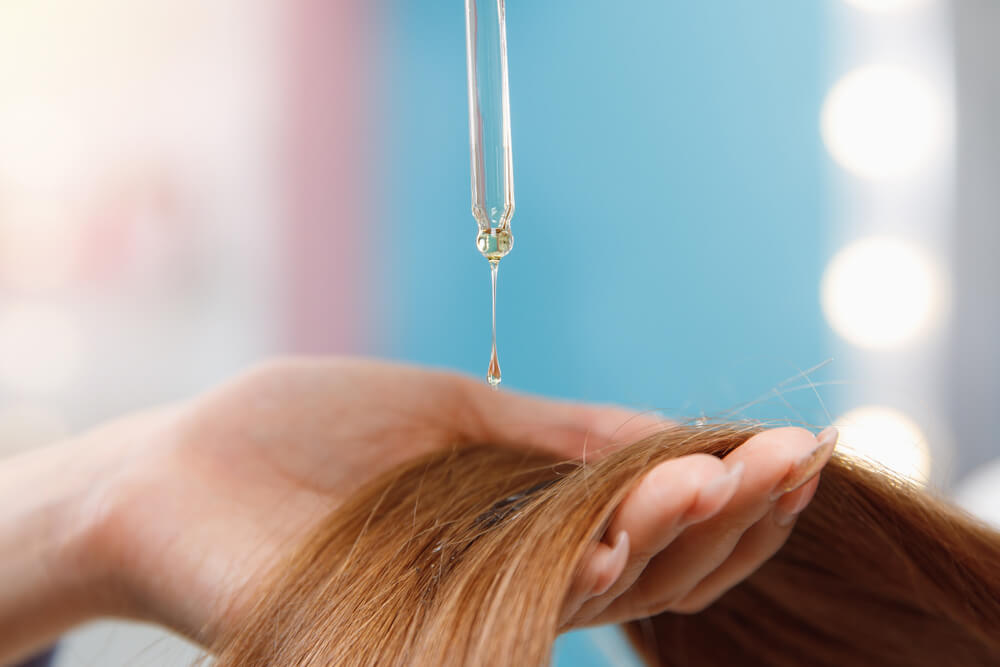 One of your hair's greatest foes?
Heat.
The combination of the sun's UV rays and the heat from the constant use of hot tools can weaken your hair. It can dry out your hair cuticle and cause brittle hair. Without the proper products, the damage can be so intense that you feel like cutting your hair is the only solution.
Worry no more because argan oil is excellent for providing UV and heat protection. 
Argan oil contains beta-carotene and carotenoids. These are antioxidants that help protect your hair against the damaging UV rays of the sun. 
However, just because you used argan oil doesn't mean that you are immune to the sun's rays. As much as you can, avoid being under direct sunlight. If you must, always have an umbrella with you as protection.
Argan oil can also help protect your hair from the heat of your styling tools. We know that tools are essential for styling beautiful hair. To maintain your healthy hair, always use a heat protectant before using any hot tools. Argan oil works as a protective seal that will shield your hair from damage by hot tools and chemicals.
To further protect your hair, you should also choose the best quality tools. Here are a few of our favorite hot tools:
Iconix LED Blow Dryer
The Iconix LED Blow Dryer will dry your hair faster than a traditional blow dryer. Use it after your conditioner and hair mask. This product uses Negative Ion Technology, which will help eliminate frizz, fluff, and static flyaways. 
4P Infinite Styling Set
The 4P Infinite Styling Set with Teflon-coating creates smooth, natural, and long-lasting curls in minutes. This set has four different rods for your curling needs. It's perfect for on-the-go hairstylists!
Ceramic Silk Straightener
For silky-smooth straight hair, try the Ceramic Silk Straightener! It's designed for all hair types. This easy-to-use tool has temperature control that heats up quickly and also fights frizz.
Silk Complete Set
The Silk Complete Set consists of the Ceramic Silk Straightener, the Grande Styling Wand 18/25mm, and the Mini Straightener. This compact set is travel-friendly and ready to accompany you on all your great travels!
Straight Brush Styler
Need a hairbrush upgrade? The Straight Brush Styler will easily eliminate unwanted frizz and fluffiness. This tool will leave you with silky, soft, and shiny hair. The fun part? It has five adjustable temperature levels and comes in pink, orange, ocean blue, and deep purple.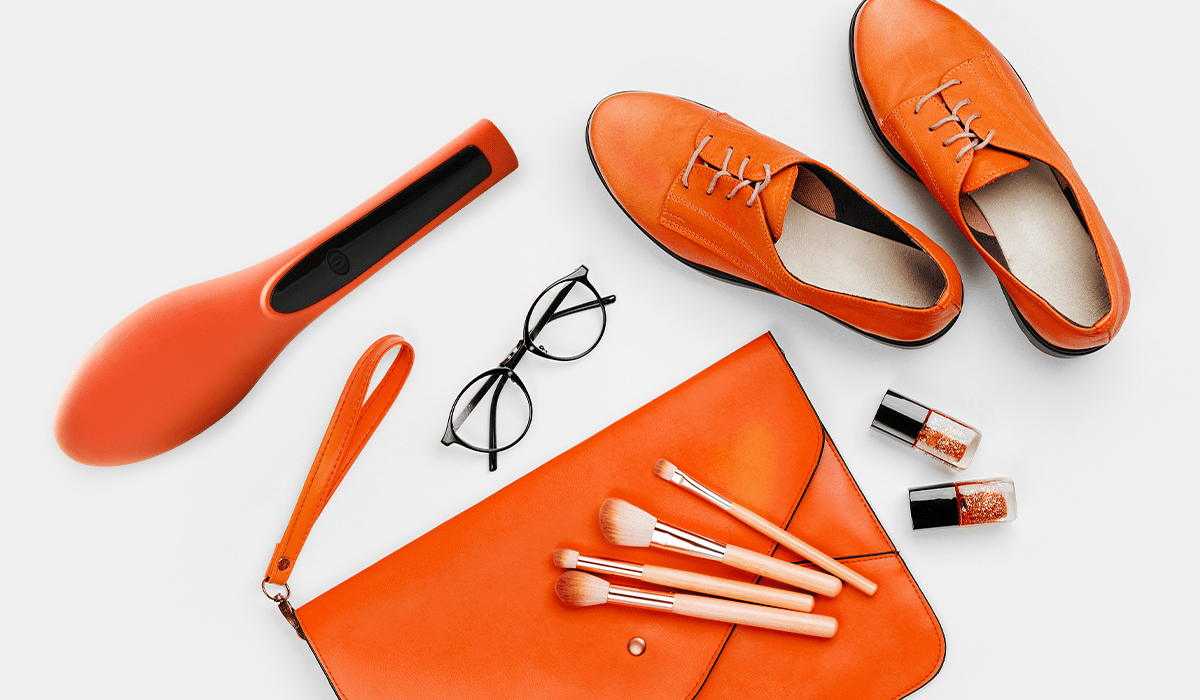 After using your hot tools, it's best to use a styling spray to preserve the style of your locks. We especially love The New Evolution Heat Styling Spray for capturing the perfect look. 
Are you thinking of spicing things up and trying new hairstyles every day? Here are five hairstyles you can easily create with your Infinite Styling Set. 
In Conclusion
Going back to the million-dollar question: Is argan oil worth the hype?
Our answer?
A million times yes!
This ingredient takes the gold for providing various benefits for your hair. From moisturizing to providing heat protection, argan oil is a powerhouse of usefulness. No wonder argan oil earned its title of "liquid gold". 
Finding the right products for your hair care routine can be a long process. However, our goal at Evalectric is to make lives easier for our customers. 
So, we've created salon-quality products that promote healthy hair. From the best conditioner and hair mask to an excellent shampoo, we got it all for you. Our products are infused with argan oil, a winning ingredient filled with hair-strengthening vitamins, nutrients, antioxidants, and essential fatty acids.
We also strongly believe that you don't have to subject your hair to excessive damage when styling it. With Evalectric tools, achieving the perfect hairstyle can be quick and easy. 
Your hair is your crowning glory. So, investing in products and tools that lead to healthy hair is definitely worth it. 
If you have any questions about Evalectric products, feel free to drop us a message. Rest assured we'll get back to you as soon as we can!
We're excited for you to experience the wonders of argan oil yourself!
---