11 Must-Try Hairstyles for Fall (+ How to Create Them!)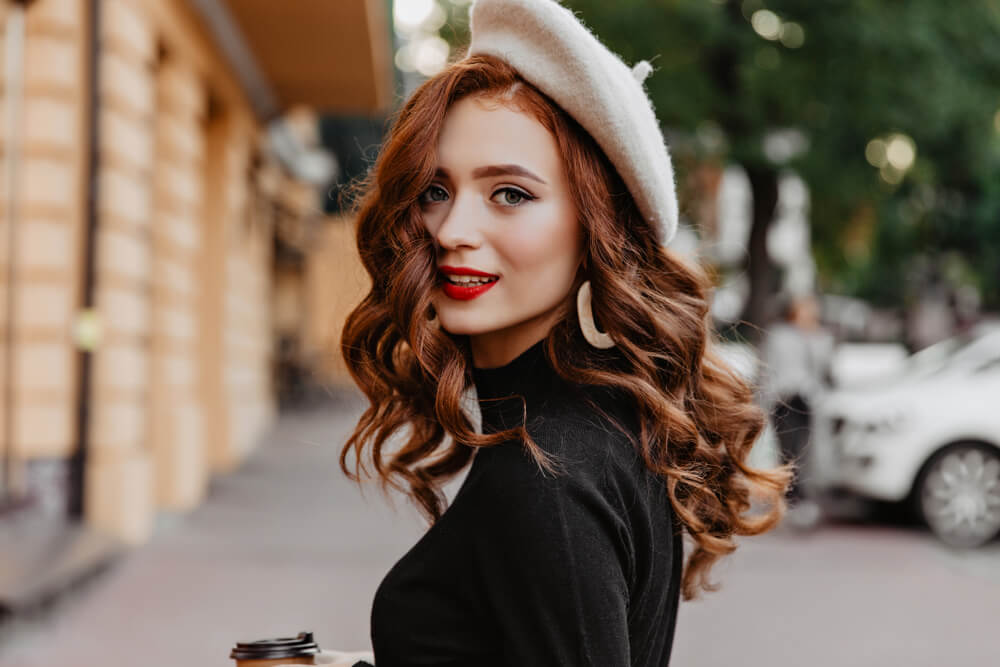 We're not sure where the rest of the year went, but we're more than happy to welcome back pumpkin spiced lattes, crunchy leaves, and cozy sweaters. Yes, fall is here and we're all too excited to try out some new gorgeous hairstyles for the season ahead. From chic updos to laid-back curls and everything in between, this season has some of the prettiest autumnal-inspired hair looks we've ever laid eyes on.
So, without further ado, let Evalectric show you all the must-have hairstyles for fall 2021. And yes, we'll talk you through how you can create each one too!
Loose Curls with a Decorative Barrette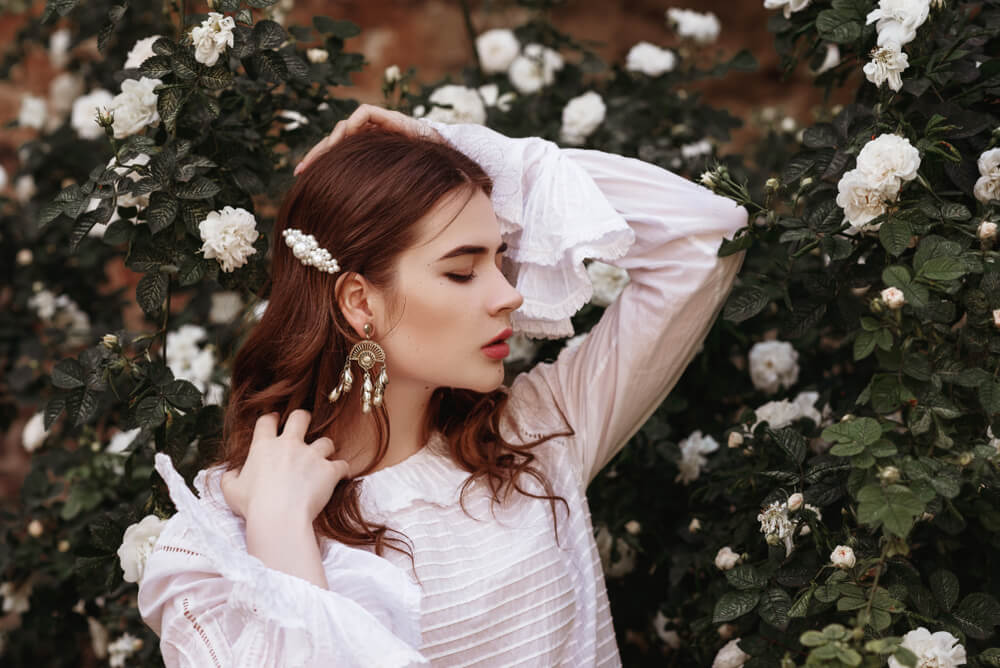 Nothing says nonchalant glamour like loose curls and a pretty barrette or hair slide. Perfect for everything from Sunday brunch to parties or even a great wedding guest look. What's even more appealing about this hairstyle is it's so easy to create!
Want to try it for yourself?
Keep scrolling!
How to Create the Look:
Straight Hair & Thick Bangs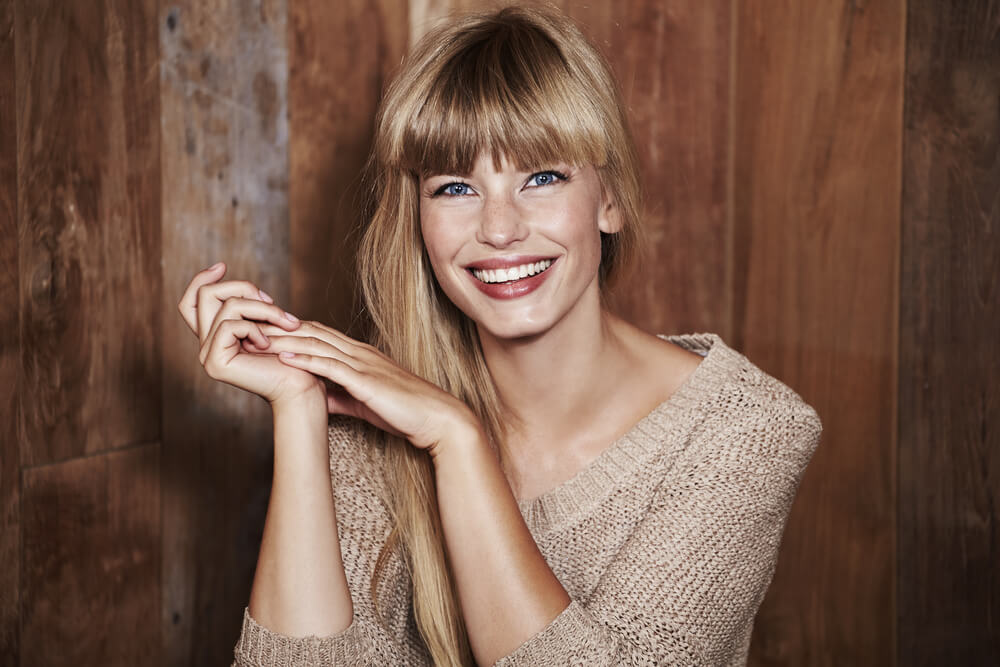 We get it. Bangs are a pretty big commitment. But, and hear us out here, if you feel you have the time to maintain them and style them each morning, they look so chic. We say it's totally worth it!
What's more, if you're going the full fringe route, we can think of few more stunning hairstyles for fall than super straight and sleek locks and statement bangs. It works perfectly whether your hair is cut into a super cute bob, you're working with long and luscious lengths or anything in between! Simply reach for your Evalectric straightener of choice, and let's get to styling!
How to Create the Look:
A Long, Sleek High Ponytail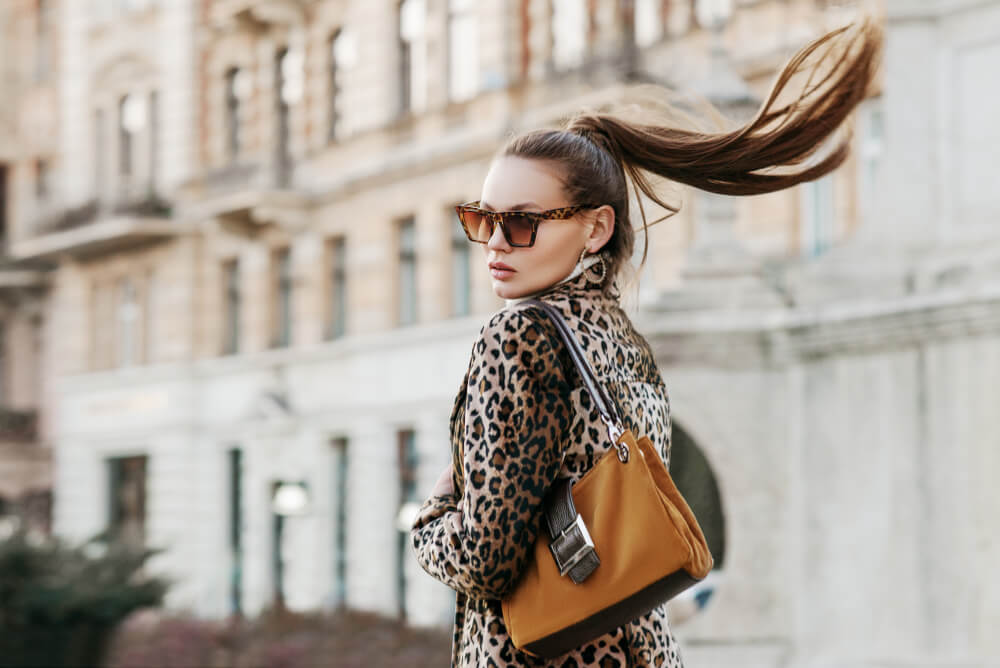 Now, this is not just any ponytail, this is a super long, super sleek, super straight ponytail that's absolutely perfect for fall! 
Why is it so great you ask?
Let us explain.
Since fall weather comes with its challenges in terms of humidity, rain, wind, and a pretty big drop in temperature, keeping your hairstyles for fall away from your face is as ideal for workdays as it is for workouts. If your hair is naturally poker straight, this will be a seriously quick and easy style for you to create. If not, don't fret. We have the heat tools to help you achieve that soft, glossy look for a dreamy high ponytail!
How to Create the Look:
Faux Braids with Straight Ends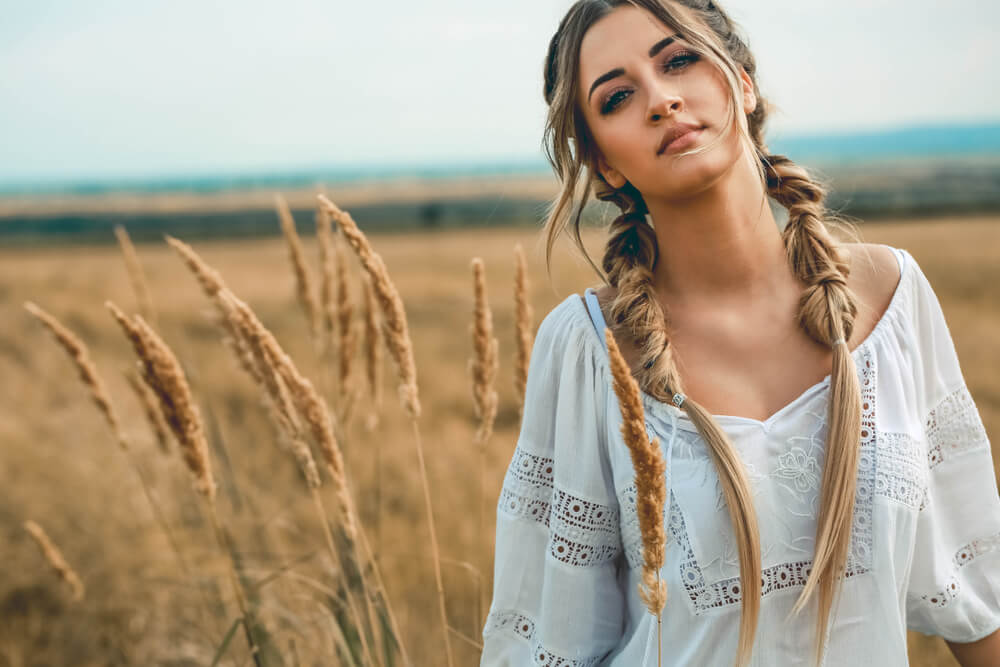 When it comes to pretty hairstyles for fall, who has the time to create real braids?! If you're super busy but wish you could rock something like the double French/Dutch braid look, this one's for you. You need very few technical hairstyling skills for this pretty fall look, just make sure the ends of your hair are left loose and straight for a sleek finish.
How to Create the Look:
Tight Curls with a Half-Up Twist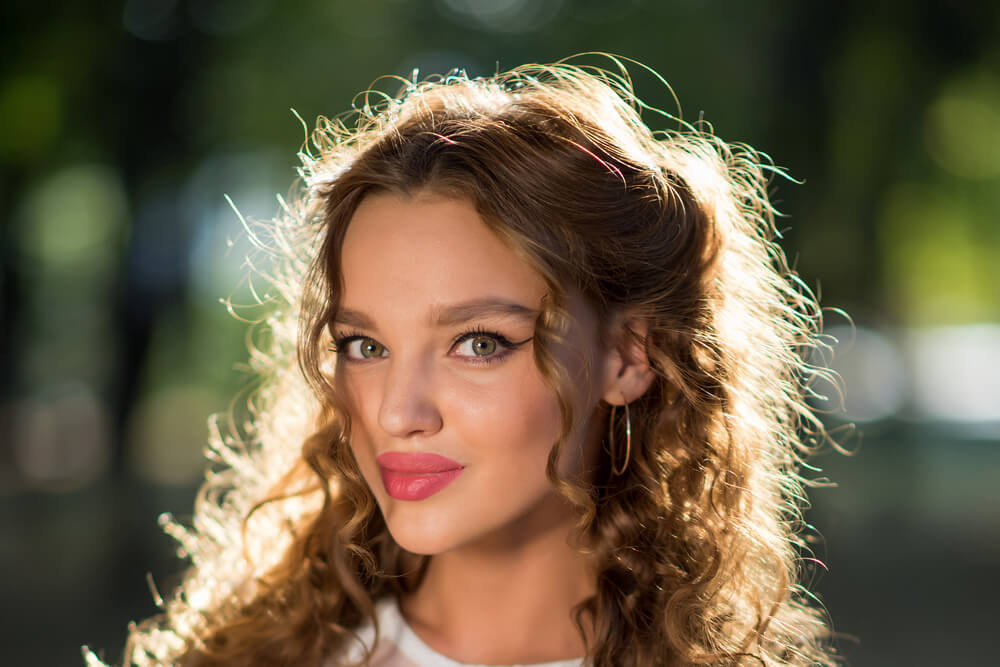 This has to be one of the sweetest hairstyles for fall on our list. It's as perfect for workdays and weekend plans as it is for more formal events such as weddings and dinner parties. Once you know how to style your hair in this gorgeous twisted way, you'll wonder how you ever lived without it!
How to Create the Look:
A Ponytail with Chic Curtain Bangs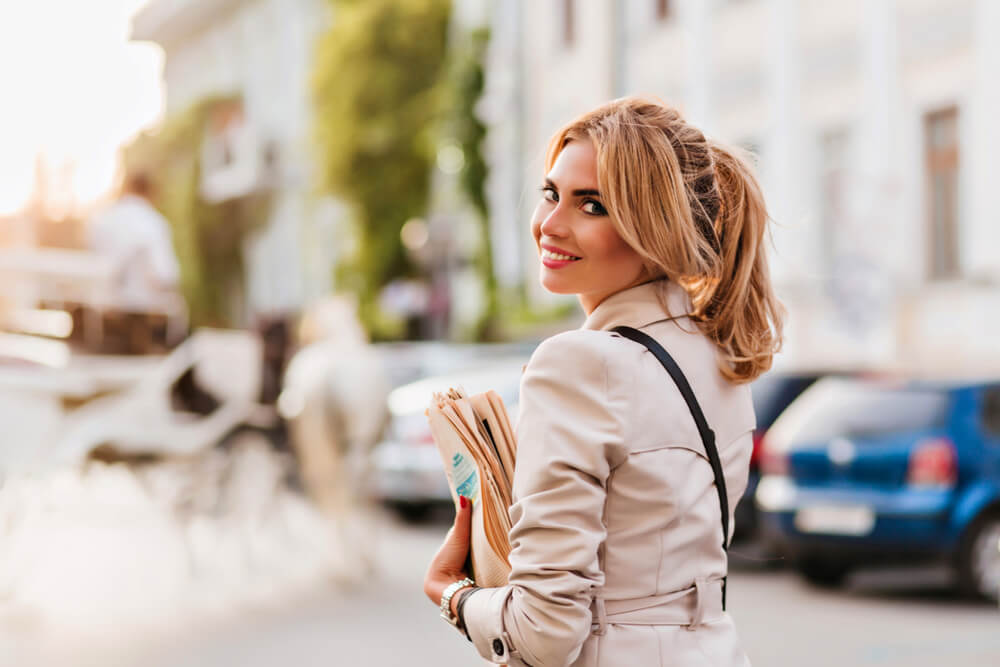 What could make your ponytail (and all other hairstyles for fall) look instantly chicer and like you've really made an effort? Curtain bangs, of course!
Whether you're growing out full bangs in style or you've just had your curtain bangs cut in, we guarantee this will become one of your favorite hairstyles to wear throughout the week. Something else great about it, you can wear your hair super high for a playful look, or take it low for something chicer and more elegant.
How to Create the Look:
Straight Hair with a Flipped Side Part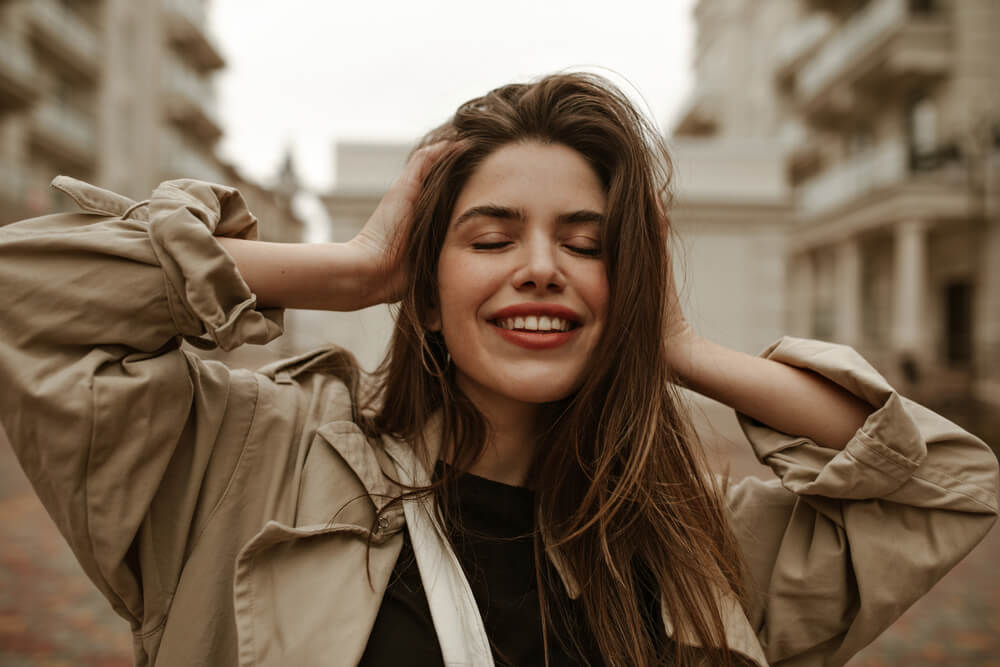 Don't get us wrong, we adore sleek, straight, center-parted hairstyles for fall. But, we have to admit, this relaxed straight look with a playfully flipped-over side parting is giving us the fall weekend vibes we need. We must re-create it immediately!
Feel the same?
Read on and discover how to easily create this versatile hairstyle!
How to Create the Look:
Beautiful Barrel Curls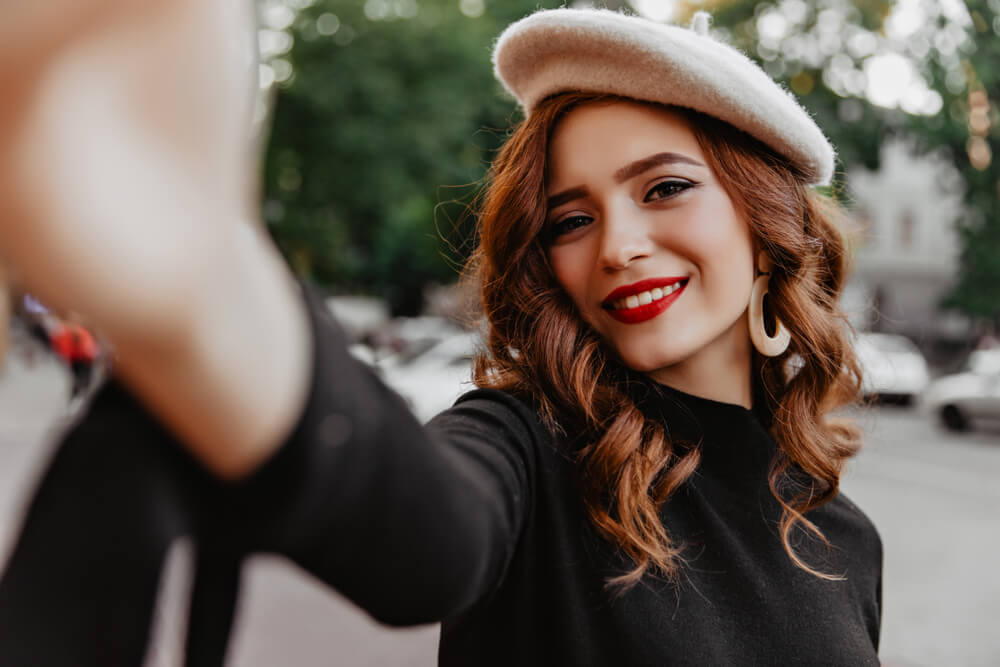 Nothing says 'I made an effort' quite like beautiful barrel curls! And, now that fall is here and there are plenty of holiday celebrations on the horizon, we'll be needing glamorous hairstyles for fall like this in our styling repertoire. That's not to say that you can't rock this look simply for workdays, running errands, and plans with friends, because you totally can! We highly recommend throwing on a long-line coat and a chic beret to compliment your new fall hairstyle too.
How to Create the Look:
A Ballerina Bun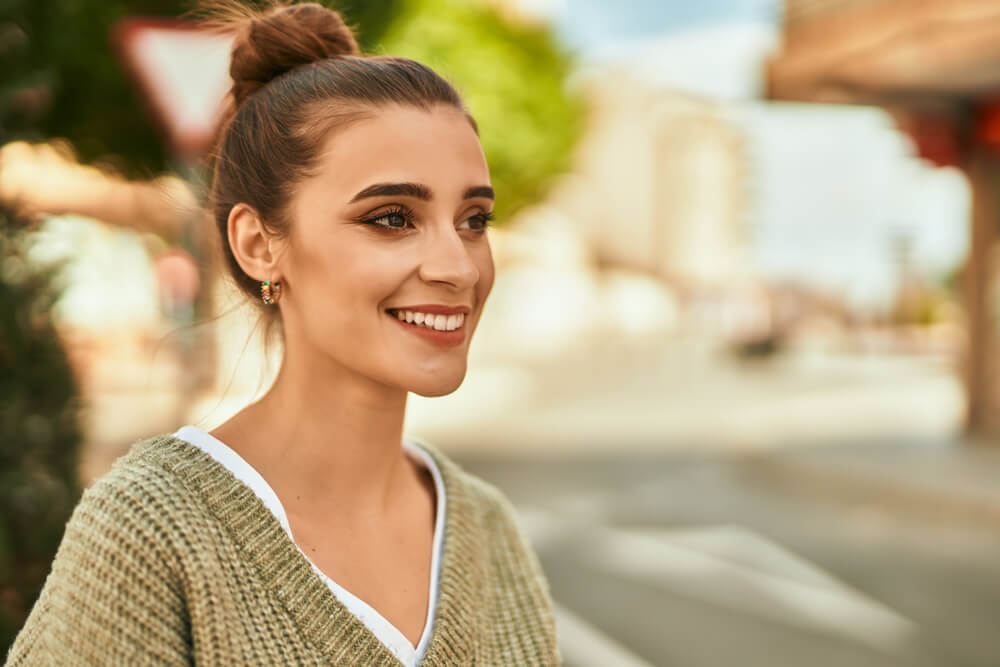 Few hairstyles for fall hold such a high ranking in our list of go-to looks like the ballet bun. Wear it casually, wear it formally, wear it to the office, even wear it to bed! We love everything about this neat and tidy hairstyle that keeps your hair out of your face and will literally suit any occasion. We're just as likely to style our hair like this for gym days as we are heading into the office, because yes, it really is that versatile.
How to Create the Look:
Half Up Half Down Bun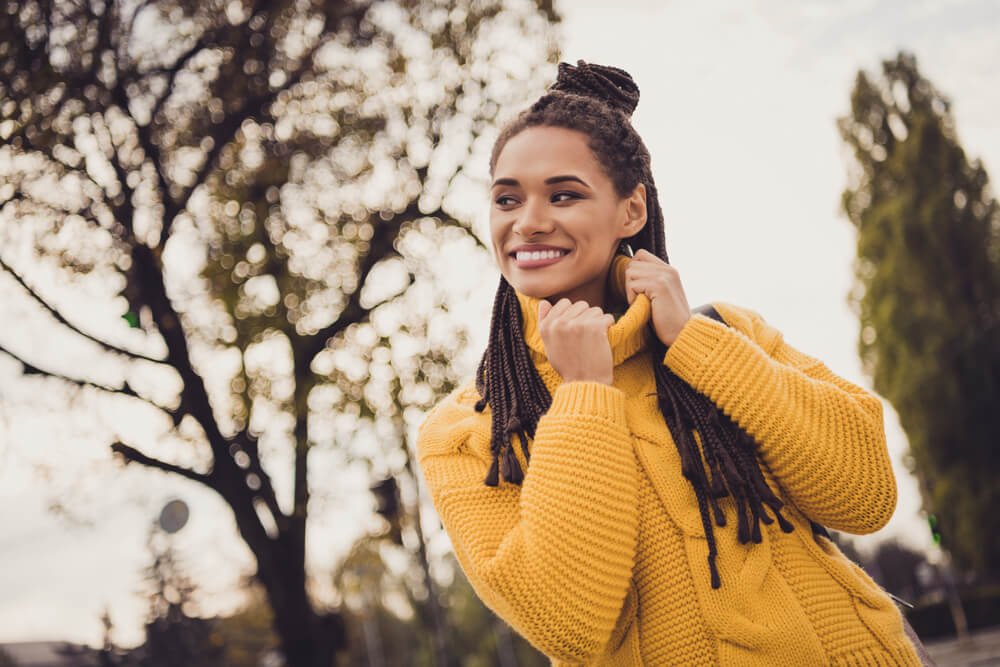 Want to wear your hair down but it's just not working?
We have the solution!
On days where you can't get the shape right or your curtain bangs just won't behave, opt for the half-up-half-down bun. It's not only incredibly pretty, it's practical too since it looks stylish and and 'done', but the section of hair left down will keep you warm in cooler temperatures. If all of that wasn't enough to have you sold on the style, you should also note it takes mere minutes to create. It will be a lifesaver on any bad hair days going forward! In our opinion, this is an absolute must for fall.
How to Create the Look:
Chic French Crop with Side Swept Bangs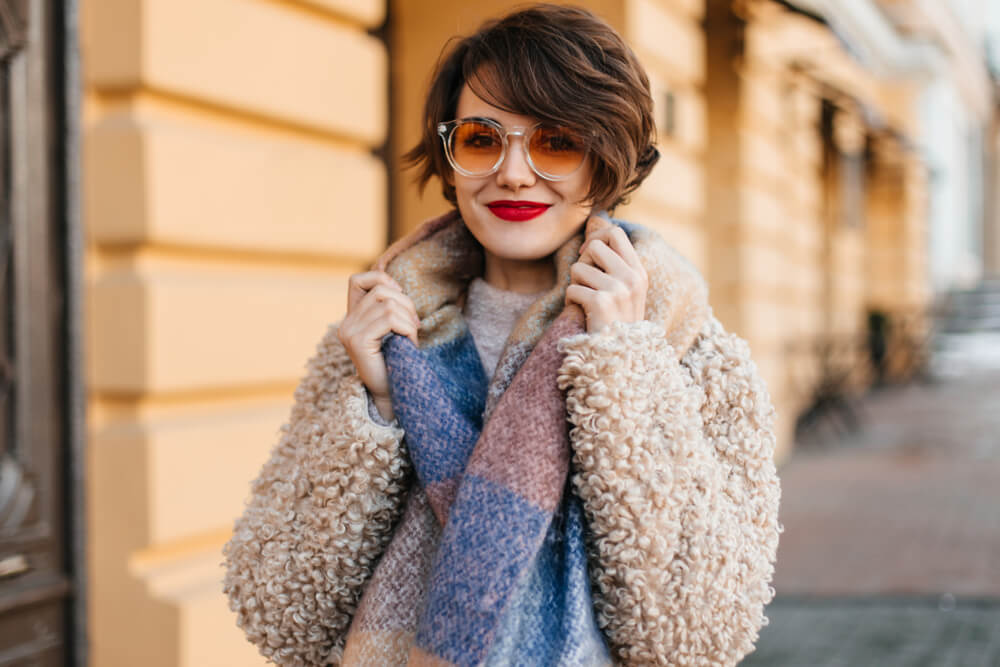 Are you a lover of chic, low-maintenance hairstyles for fall (aren't we all)?
Let us present, the French cropped bob with side-swept bangs!
Whether you've been thinking about taking your long length short for some time or you simply want to upgrade your already short locks for something with a little more shape and style, this elegant crop couldn't be more perfect. But how to get those perfectly laid-back, Parisian-style waves and a side-swept fringe with just the right amount of volume? Let us talk you through it…
How to Create the Look:
Summary
Feeling inspired? With all of these hairstyles to try out, you'll definitely be busy this fall season. If you're looking to upgrade your hairstyling arsenal with a few new products, check out the Evalectric range here.
---