7 Reasons You Need to Try the Evalectric Hair Serum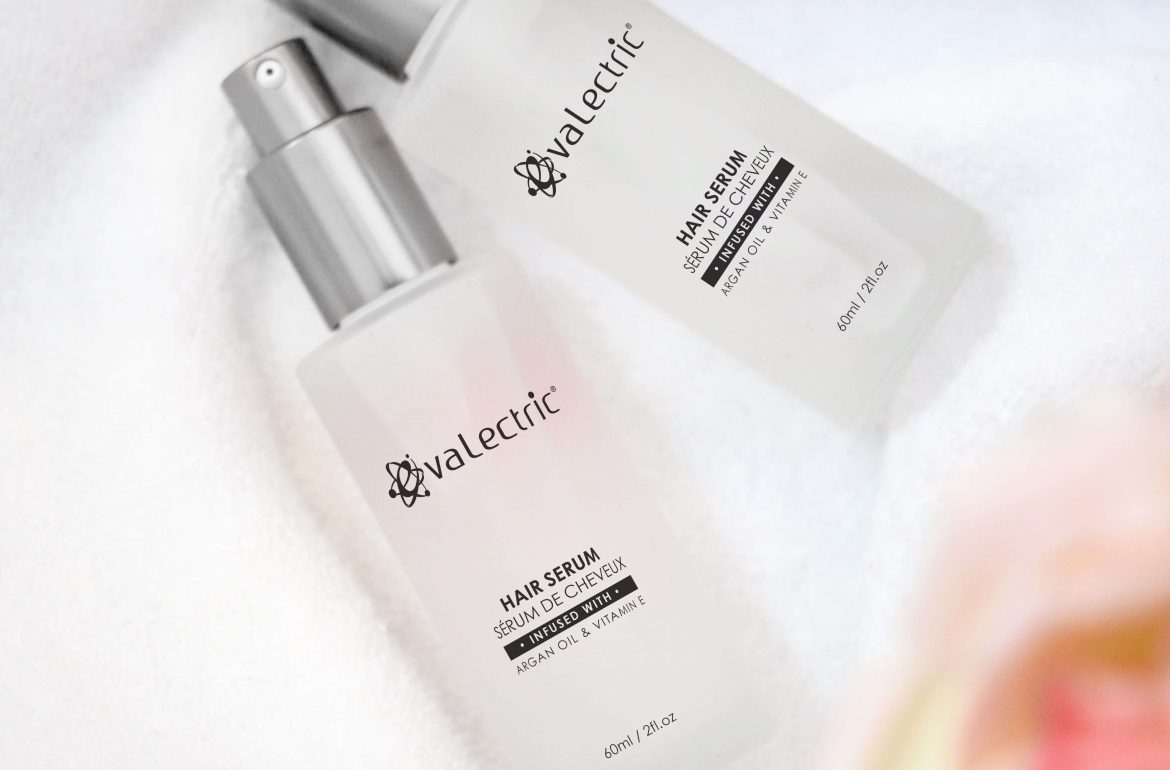 If you've been searching for a hair serum that smooths and de-frizzes, adds gloss without being heavy, and nourishes your hair all at the same time, you've come to the right place.
Fair enough, this may sound a little too good to be true, but the Evalectric Hair Serum really does do all of this and more.
Not yet convinced? Here are seven reasons why you need to try the Evalectric Hair Serum.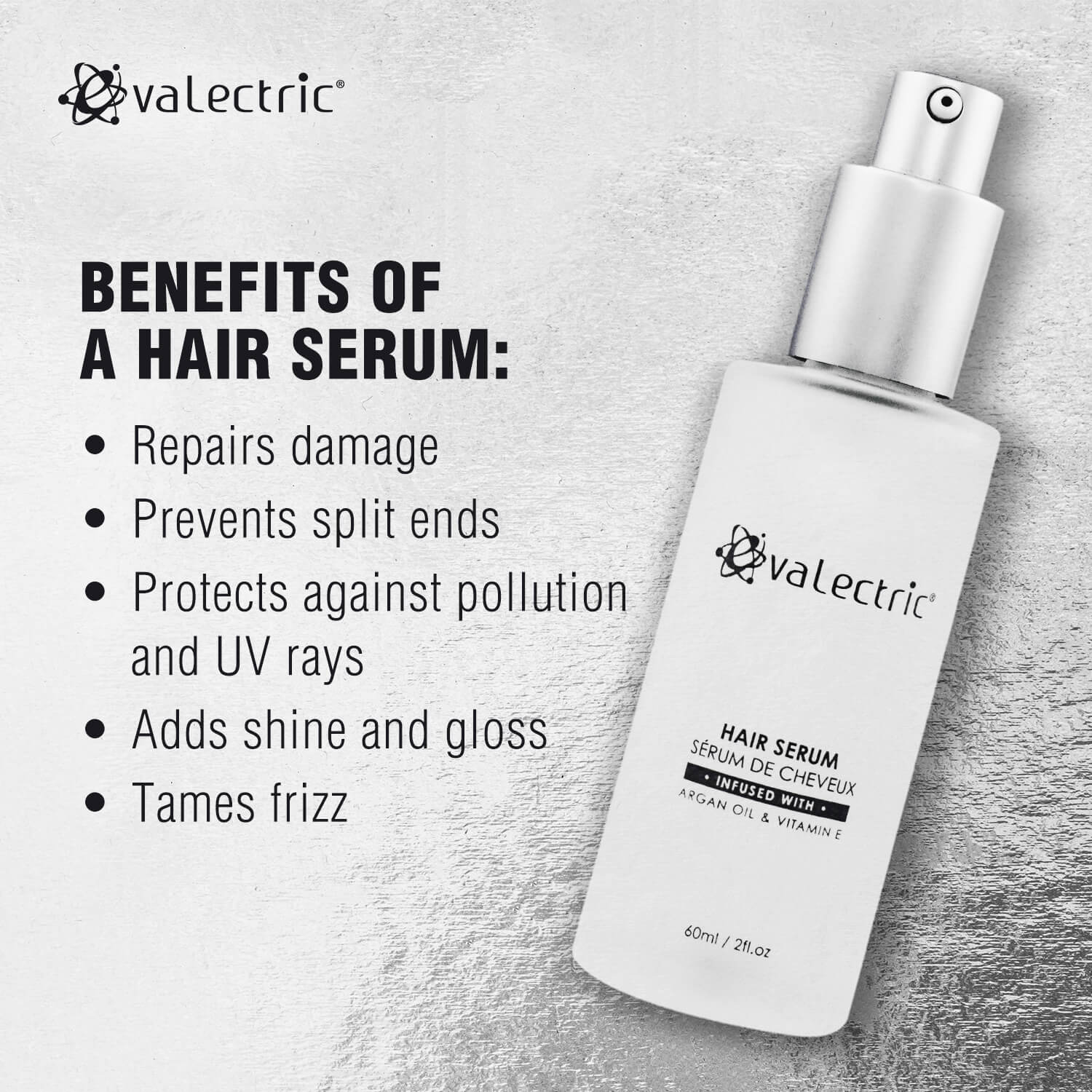 Say Goodbye to Flyaways and Frizz
Flyaways and frizz are two of the most annoying things to happen to your hair. Whenever they appear, you try to fix and shape your hair by continuously combing and rubbing. You try your best to get it back in shape.
Frizz often happens when there is a lack of moisture in the hair. This is the same thing with flyaways. The lack of moisture forms friction in your hair, causing it to be all over the place. This friction is also why you should not try to rub the flyaways. Adding more friction on top of the friction in your hair makes it worse. 
The most effective way to smoothen your hair out is to apply hair serum. 
The ingredients in the Evalectric Hair Serum help take care of the flyaways and frizz. These two ingredients responsible for your hair are: 
Cyclopentasiloxane (D5) 

Cyclohexasiloxane 
Cyclopentasiloxane (D5) is often used for lubricating properties. It gives a slippery and silky feeling when applied which can help reduce friction in your hair. It then helps the product spread more. Your hair smoothes out without getting weighed down by the product. 
Cyclohexasiloxane is another ingredient that acts the same way. It is a type of silicone that makes your hair silky, therefore pulling apart the frizz and flyaways. These two components give you silky smooth hair without that icky, heavy feeling.  
After you put the serum on your hair, try combing it out. You will notice a big difference in how it feels and looks. But enough about that; you can see the before and after for yourself. 
Easy to Use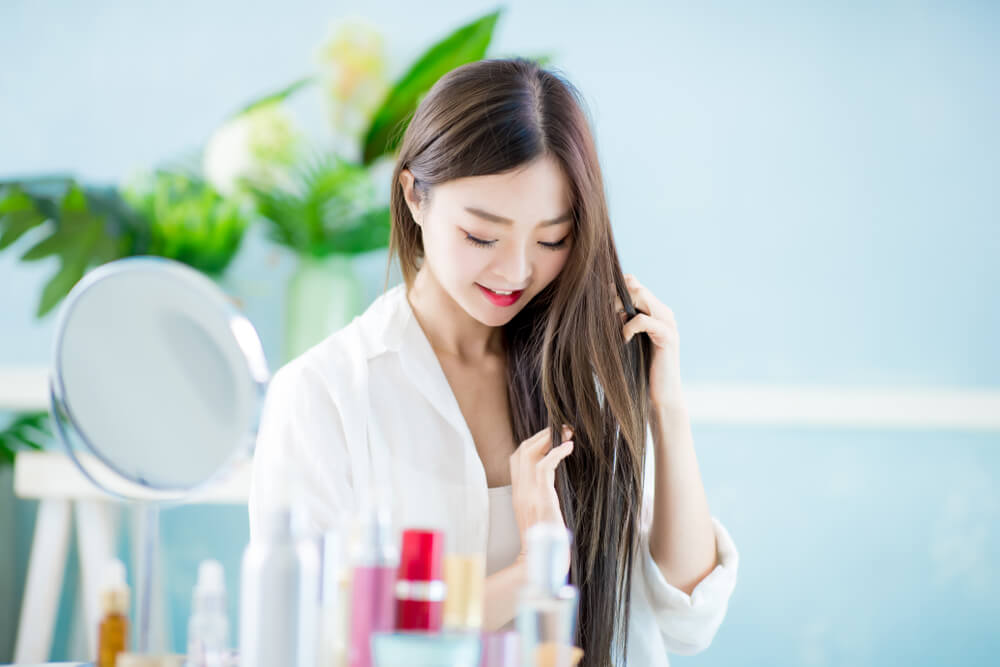 The Evalectric Hair Serum is beautifully packaged, making it easy to carry around with you. You can use the serum in and out of your home; any time, any day. Portable and accessible is the name of the game.
You can bring it with you in your bag, perfect for an on-the-go lifestyle. Whenever you need to take care of your hair, you can just take out your Evalectric Hair Serum for your hair care needs. You do not even need to rinse it with water. Just apply the serum; it's easy as 1 2 3. Applying it on dry hair will have the same effects as when you use it after a shower. Put a little bit on your hair and you are good to go. 
Moreover, the ingredients D5 and aloe vera help dry the serum in your hair. Have you ever had that heavy feeling with other hair serums? You don't have to worry with the Evalectric Hair Serum! It does not weigh you down at all. You can do your normal activities without the thick and heavy feeling other serums leave.
Instant Softness and Shine
Compared to a conditioner that only makes your hair soft, the hair serum adds both shine and softness to your hair. Hair oil has its own limits as to what it can do. It only stimulates the scalp and leaves the rest of your hair bare. Both conditioners and hair oil are good products to use, but you can have better. Get so much more out of using a hair serum and have the luscious locks you dream of. 
What gives your hair this instant soft and shiny appearance are the serum's silicone ingredients. The cyclohexasiloxane makes it easy for the hair to separate, taking care of the frizz. Moreover, the aloe vera in the product quickly dries. This ingredient makes maintaining hair that much easier for you. 
From Rough to Smooth Hair
The flyaways and frizz we all experience is because of dry hair. You will feel the roughness as you run your fingers through your hair. The reality is far from what they show in commercials. Smooth hair that's easy to comb can be hard to come by. 
To achieve smooth hair, use the Evalectric Hair Serum. In just one use, your hair will go from dry and rough to smooth and soft. Get silky, rich hair instantly!
Continue applying this serum so that it will now be easier to comb through your hair. With soft and smooth tresses, you will also be able to do whatever hairstyle you want. 
Shields From Humidity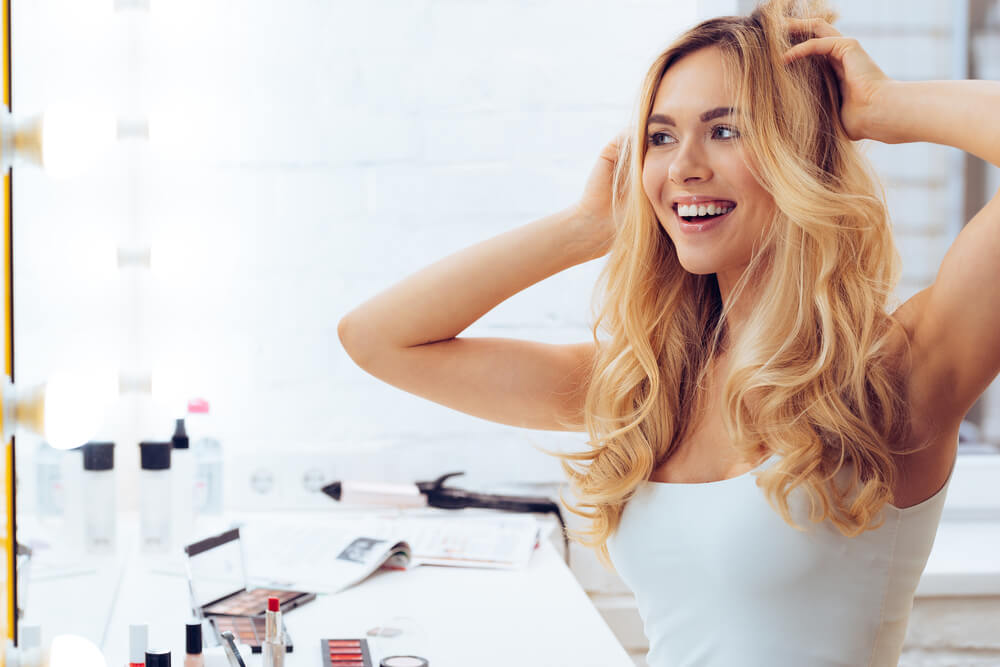 Our hair is created from long bundled tubes of keratin. These bundles are connected and what goes into those bonds can literally make or break them. Whenever your hair gets wet, the hydrogen bonds break which makes the hair more malleable. When it dries, there are new bonds formed that will help your hair stay in shape. 
When an environment is humid, the hydrogen bonds in your hair break, resulting in a tiny swell. Afterward, your hair strands dry and repel each other. This interaction is also why they become frizzy. Friction repels bonds and can end in a disastrous hair day. The more you try to fix it, the more the bonds fight each other and break off— drying your hair even more. 
The Evalectric Hair Serum helps in easing the repulsion of the hydrogen bonds. They break out, and the hair becomes smooth again. Because it stops the bonds from fighting each other, it will also help protect your hair from humidity. 
The reason why the Evalectric Hair Serum helps protect your hair is because of the ingredient Dimethicone. It shields the hair from heat to lessen the damage. More than that, these hydrogen bonds are free from friction. Say bye-bye to frizz with our hair serum.
Repairs Damage
In the Evalectric Hair Serum, there is an ingredient called Aloe Barbadensis Leaf Extract. You might know it by its more common name, aloe vera. It is mixed in with the other ingredients to achieve that silky glow. The gel-like substance in the leaves of this plant can be used as a healing agent. 
This gel can also be used for the hair. When applied, it enters your hair follicles and gets rid of the damage your hair accumulated after a long day. 
Moreover, this botanical contains vitamins A, C, and E which all provide healthy cell growth, resulting in shiny hair. Vitamin E in particular has the following hair care benefits:
Protects hair from the environment

Prevents hair loss

Increases blood supply
Tocopheryl acetate is a form of Vitamin E and a key ingredient of the Evalectric hair serum. It is an antioxidant that protects your hair against environmental stresses, such as heat and air.  
Moreover, a study has found that Vitamin E supplements prevent hair loss as they reduce oxidative stress in the scalp. It also increases blood supply, therefore pushing for hair growth.  
To further decrease potential damage to your hair, Vitamin E creates a protective barrier on its surface. It locks in the moisture and stops any dangerous substances to come through. Vitamin E is essential in getting the healthy and smooth hair you deserve.
The Evalectric Hair Serum is Suitable for All Hair Types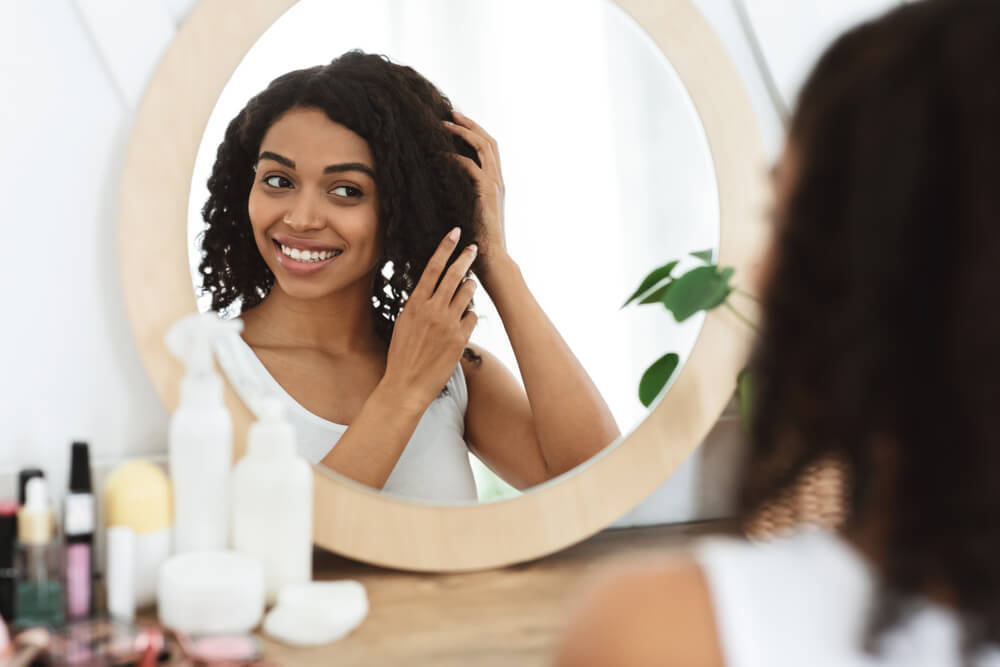 We bet you've had your own share of problems, especially when picking out the right product for you. However, that isn't a problem with our hair serum! Whether you have straight, curly, soft, or frizzy hair, Evalectric Hair Serum is for you. It is an excellent product to use for every type of hair. From the first application, you will immediately see how it helps you battle your hair woes. 
How To Use the Evalectric Hair Serum
Using the Evalectric hair serum is quick and easy. Pump out a small amount of product and then apply this to dry or damp hair. Remember to thoroughly apply the product from root to end for the best results. 
Life can get busy and you might not have the time to use hair products. For our customers on the go, don't fret! If you don't have the time to do it at home, you may also apply the serum on dry hair while you're on the job. Again, you must evenly apply it on your hair to get rid of the frizz and flyaways, and for that extra shine. 
The serum will already work wonders in little amounts, so remember to only use small dosages per application. Do not use it excessively! More friction on your hair and possible skin irritation could happen with over-application. 
Ready to Try the Evalectric Hair Serum?
Now that you know about all the benefits you can get from our serum, we are hoping that you are more than excited to try it out! 
With its promising ingredients, the Evalectric Hair Serum is an excellent product that really gets the job done. Say goodbye to frizz and flyaways with this product. This hair serum is also carefully formulated to solve your hair problems — all with utmost care and focus on getting results. Taking care of your hair is the top priority for the Evalectric brand.
Besides this, the Evalectric brand offers quality hair care products and tools. It aims to be the best at lessening possible damage to your hair. 
This brand not only focuses on being the best, but it also values life and the environment. Its products are manufactured ethically. These products are animal-friendly, as they are not tested on animals. These products also come in recyclable packaging. Get stunning hair while caring for the environment too! 
With that said, the Evalectric Hair Serum is a product that is worth it. With its powerful ingredients, you will be able to achieve your dream hair in no time. Go ahead and get yours here!
---