Tie-Dyed Hair: The Answers to 7 Common Questions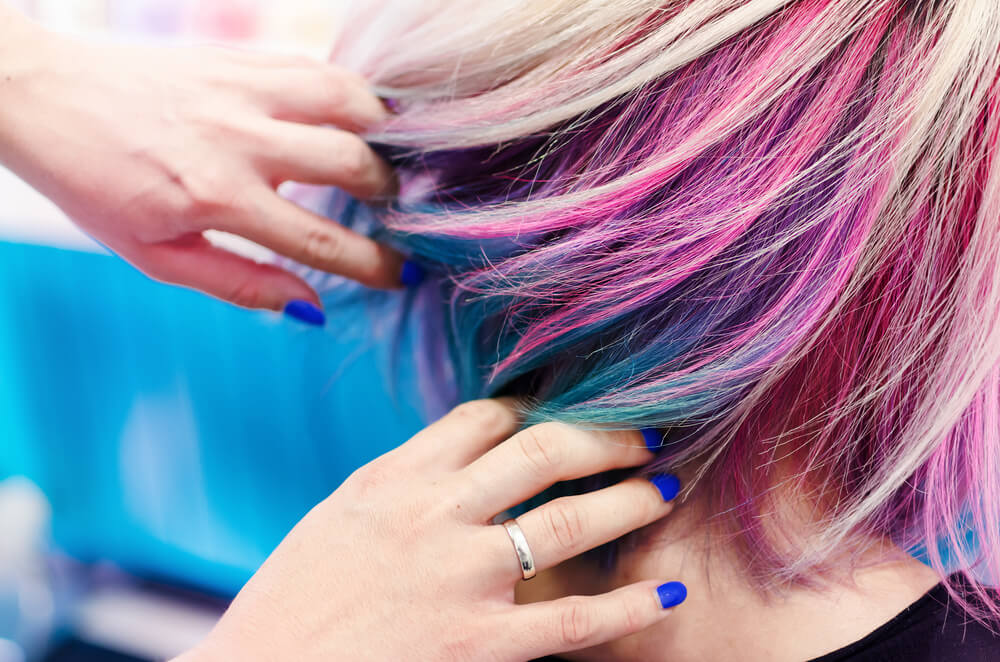 Whether you're wondering how to care for your newly tie-dyed hair or you're considering this style for the first time, here at Evalectric, we know you must have plenty of questions that need answering!
Luckily, we've done the hard part for you and found out all there is to know about this undeniably unique and eternally pretty hair look. Keep scrolling and prepare to feel more knowledgeable than ever on the ins and outs of tie-dyed locks!
What is Tie Dyed Hair?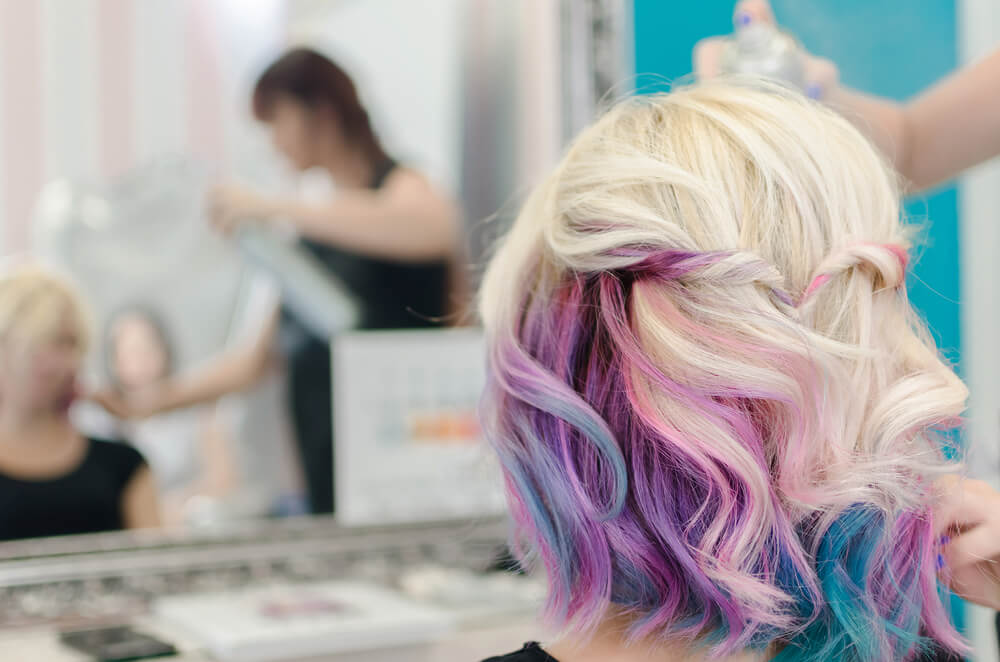 First thing's first…
If you've never come across this style before you're probably wondering – what on earth is tie-dyed hair?! And, if you're questioning whether it's similar to your fave psychedelic tees and 70s-inspired accessories, the answer is – pretty much! 
Tie-dying creates a very similar pattern to the ones you're used to seeing on retro clothing items, only, that it's on your hair!
Which Hairstyles Work Best for Tie Dyed Hair?
Whether you're considering tie-dyed hair or you've already taken the plunge, we can bet you're wondering which hairstyles work best with the look. You'll be pleased to know we've uncovered the best styles out there to make the most of your new color(s). From formal looks to off-duty vibes, keep scrolling to discover your new favorite ways to wear your tie-dyed hair!
Curled Tie Dye Hair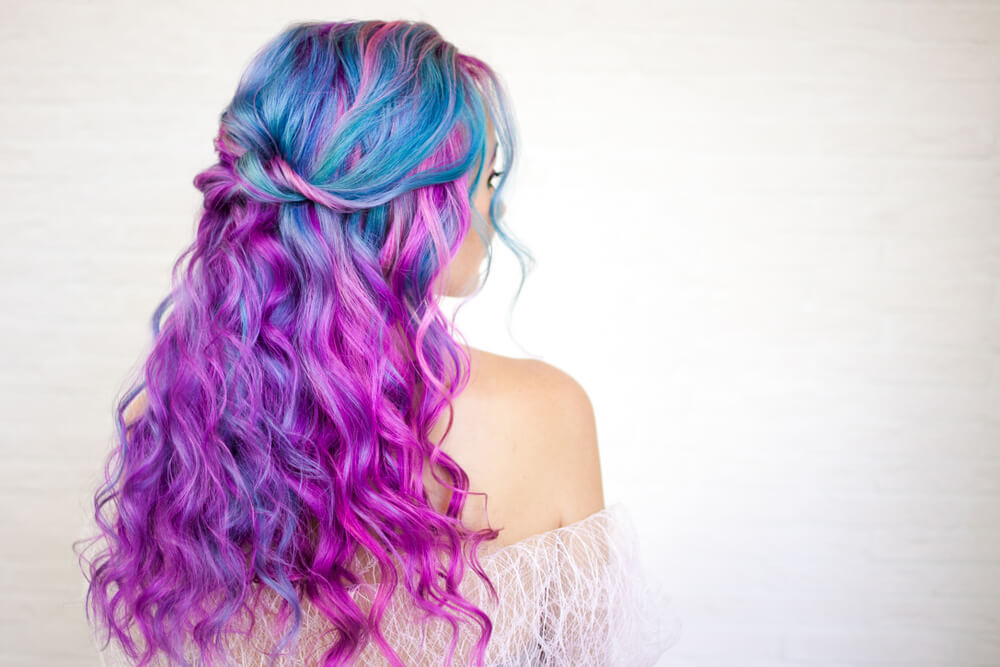 If your hair is long enough, rocking pretty curls with tie-dyed hair is a must! Not only does it work for pretty much any occasion from casual to formal, but it also makes the most of showing off those glorious colors.
But which type of curls should you go for?
The options are endless!
For something super fun and voluminous that'll really make the most of your unique 'do, opt for plenty of smaller curls. This will create tons of volume which works perfectly with tie dye for an unforgettable evening look! We recommend using the Evalectric Skinny curl wand 9/18 with a clipless, Teflon barrel to achieve this particular type of curl. 
Alternatively, if more glamorous, large barrel curls feel more like your style, reach for the Evalectric 25-18 curling wand instead. It has a larger barrel and a 360-degree swivel cord which makes creating your curls a breeze. Hint: we adore these types of curls for everything from wedding guest looks to dinner dates!
When you're done, simply spritz on a little of the Evalectric hair styling spray to finish off your look. 
Straight Tie Dye Hair
Okay, so we know we said that curling your hair is the perfect way to show it off and we stand by that. However, straightening tie-dye hair will show it off beautifully too, and in a whole new way! For this, we recommend reaching for your favorite Ultra Turbo Styler to get the job done. It heats up to an impressive 500°F, has 1.25" plates, and a temperature control. This means that you can easily adjust the heat depending on the thickness and structure of your hair.  
Firstly, you'll be able to see every color clearly and the shape of the tie-dye will be easily visible too! Additionally, straightening your hair means creating other more intricate styles like the ones below will be oh-so-simple.
Braided Tie Dye Hair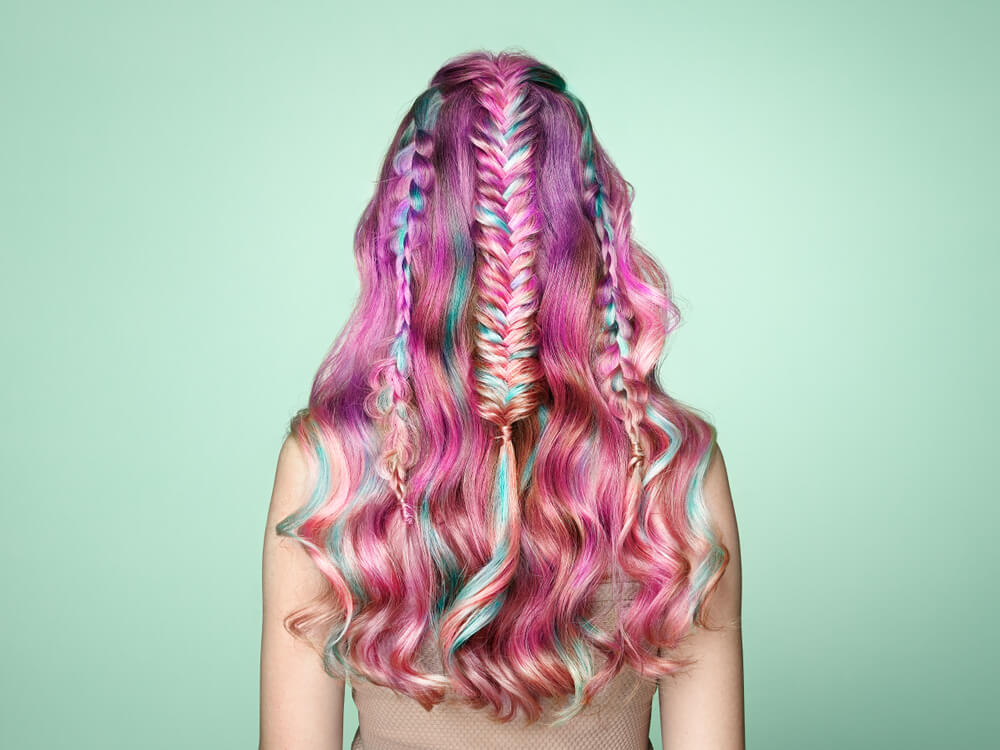 We adore tie-dyed hair however it's styled. That said, when it's worn in a braid, we think we love it even more! Something about the way the colors cross over and complement each other looks so magical. Plus, braided hairstyles are always so wonderfully versatile.
The only question is, which braided style will you opt for? To help you choose, here are just a few of our favorites.
Three Strand Braid
If you want to keep things simple whilst showing off the different colors in your hair all at once, opt for a three-strand braid. Section the hair into three equally sized parts and take it in turns to pass the two outer sections over the middle one until you reach the ends. Secure in place with a clear elastic. Or, choose a colorful band that compliments your tie-dyed hair for an added dose of fun!
Half Up Half Down Braid
To complete this gorgeous style that shows off your colored locks in so many ways, start by sectioning off two large sections of hair at the front of your head. Use your ears as a guide for where to stop if you're not sure. Tie the rest of your hair away. Then, carefully braid each section towards the back of your head one at a time.
Tie both together at the back of your head, then let the rest of your hair down. Finish the look by curling this section of your hair with the Venti Curler 25/32mm black. Add a colored ribbon if you're feeling adventurous and want to highlight your tie-dyed locks even more!
Wrap Around Braid
This style consists of creating two three-strand braids, then wrapping them around your head like an Alice band and pinning them into place. It's perfect for keeping your locks away from your face on busy days and looks so pretty doing it! What's more, you'll get to showcase all of those glorious colors close to your face so your tresses wow from every angle!
Can I Tie Dye My Own Hair?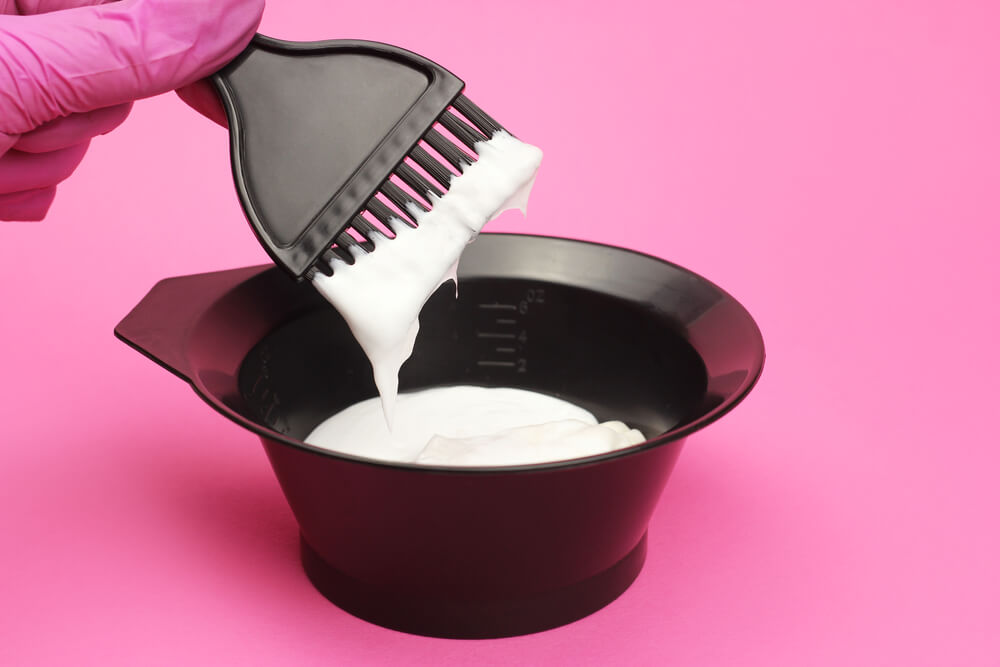 When it comes to dyeing your hair, whether it's blonde, brown, pink, blue, or a combination of colors like tie-dye, the same question will always crop up – can I do it myself? 
The answer?
Maybe. 
After all, coloring your hair as we all know is no easy feat, and that's true when you're applying just one color! When tie-dying your hair, you have a lot more dye shades to mix up and transport onto your locks. You have the technique to think of, and you'll need to make sure your timing is really spot on to get it absolutely right. 
Think you can do all that?
Then you might be onto a winner. 
If you're naturally talented at dying your own locks, have done so for years, or you're an amateur but really feel like you can take this technique on, we salute you and won't stand in your way! (We'll even go through tips and recommendations for tie-dying your own hair at home below).
If, however, you feel you're not up for the challenge (or you're just too afraid to try it on your own precious tresses!) you're certainly not alone. In this case, we highly recommend booking yourself with a colorist that you trust, and preferably one that has tie-dyed hair before. 
How Do You Get Tie Dyed Hair?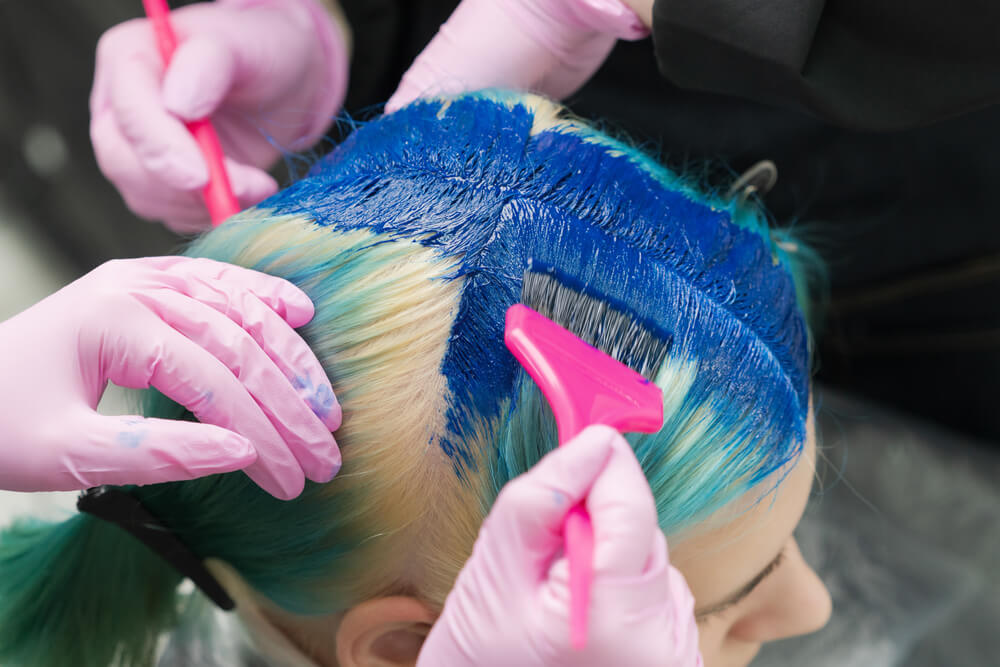 If you've decided to go for it and tie-dye your own hair, you'll need to know how! Our basic guide can help…
First, make sure your hair feels healthy, adding any kind of dye to damaged locks is never a good idea!

Next, choose your colors, opt for at least two to create this look but don't be afraid to add up to four or more if your hair is very long

Once you've picked out and purchased your dyes, get them mixed up and ready to apply in separate bowls with a brush applicator for each

Brush out your hair to make sure the dye can be evenly applied. Then, use clear elastics and long fabric scraps (that you don't mind getting dye on!) to section off the parts of your hair you don't want to color

Now, paint the dye onto the sections of hair you do want to be colored. Leave the dye to develop for the time specified on the box. Make sure you apply each color relatively quickly so you're not left with multiple development times!

Finally, carefully remove the bands and fabric and rinse out the dye to reveal your new striking look!
Is Tie Dyed Hair Hard to Maintain?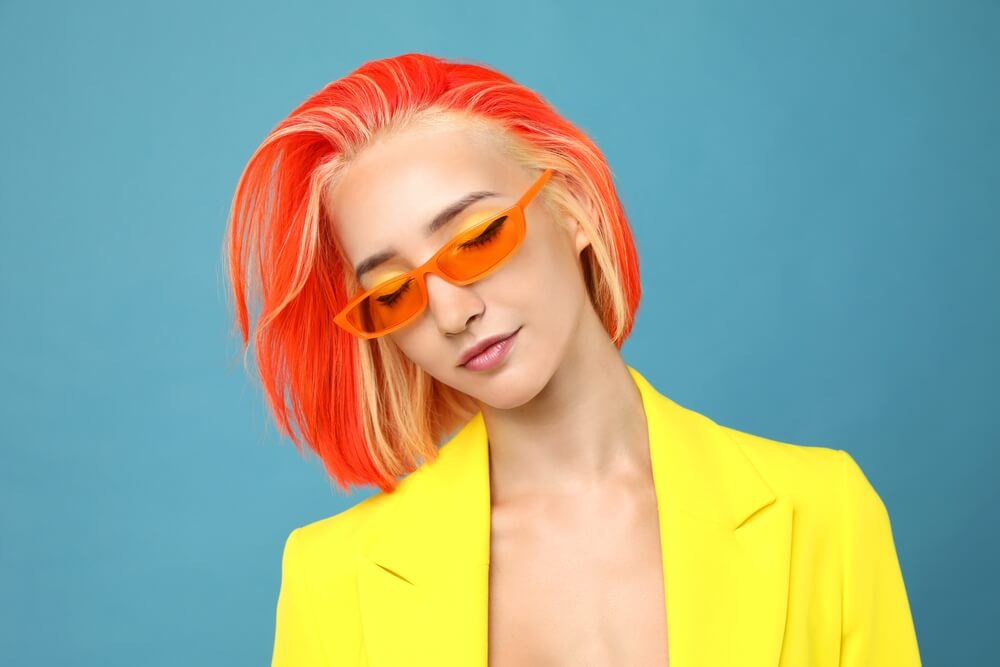 As much as we'd love to say it's as easy as other colors, it's a little trickier. If you're going to go for tie-dyed hair then you should be prepared for a little more upkeep than usual. Block colors or those with a few high/low lights are usually pretty easy to maintain. They really only need seeing to when your roots start to grow through or the color drastically fades.
When it comes to tie-dyed hair, things are a little more complicated. Since multiple colors are running through your locks, you might notice that some shades fade a little quicker than others. You might also find to keep the vibrancy alive you need to really look after your color and ensure you're using products designed for brightly colored locks. We also highly recommend opting for more vibrant shades in similar hues. 
Why?
It works for two reasons! 
Firstly, brighter colors tend to last longer than pastel ones. They're deeper in tone and create a more noticeable contrast against your base hair color. Therefore, even when they fade, they still look more vibrant. As for choosing similar hues, not only will your hair look more authentically 'tie dyed', but once the colors do inevitably start to fade, they'll fade together so you won't be left with a very obvious difference between them. Think pink and peach, purple and blue, and you get the picture! 
Now, though we've mentioned a fair few reasons why the upkeep of your tie-dyed hair might take a little more effort than usual, we definitely don't think any of these things are so bad that it's worth giving up on the hair of your dreams! With a little extra care (and a helping hand from your stylist) achieving and maintaining striking rainbow-colored locks is definitely achievable.
Does Tie Dyed Hair Work on Shorter Locks?
Absolutely! Though you or your stylist might need to adjust the technique a little to accommodate for fewer colors, this technique can certainly work on shorter hair. And if you ask us, it looks amazing!
How To Take Care Of Tie Dyed Hair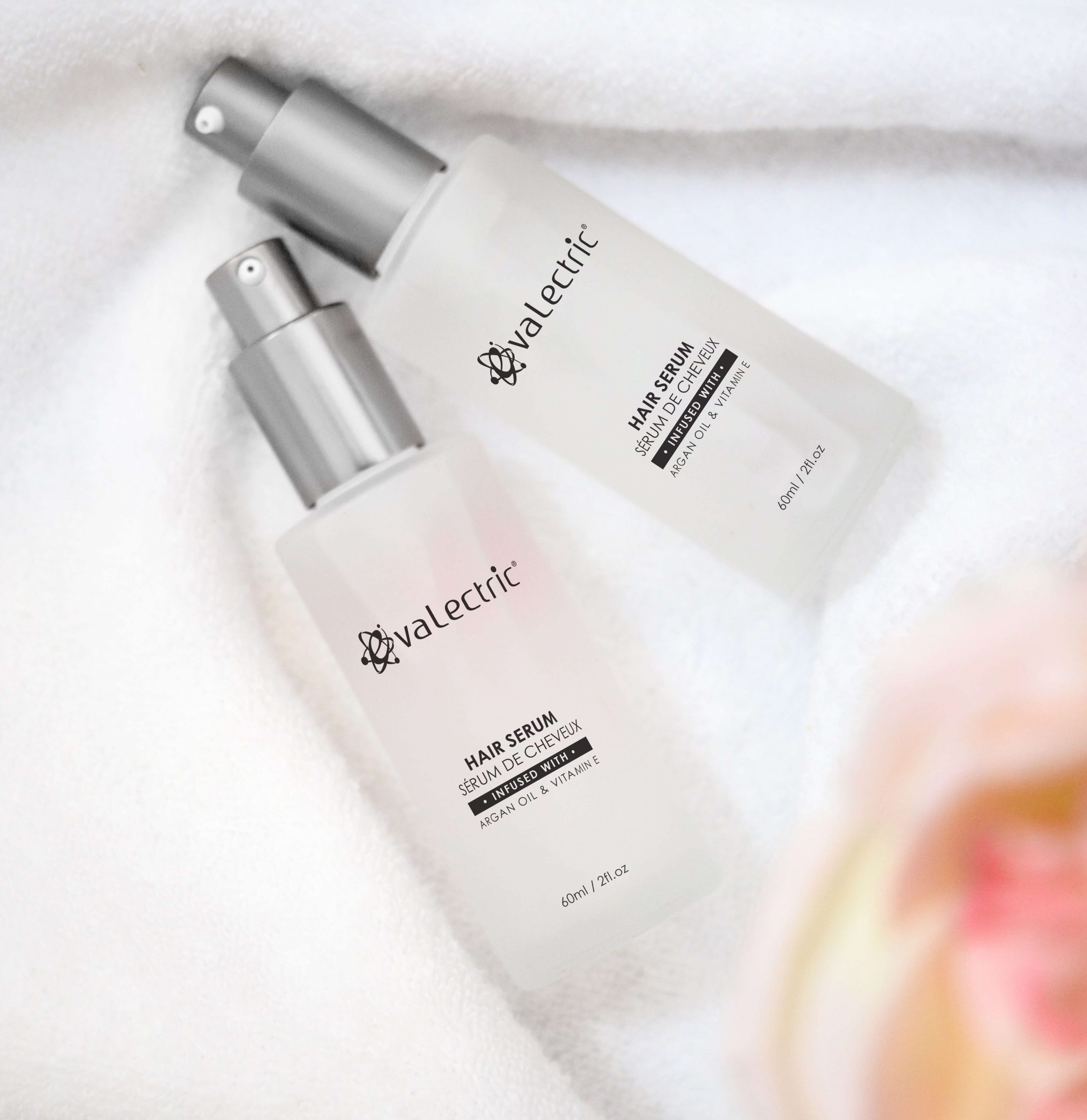 Once your hair has been tie-dyed, you'll want to make sure you're taking care of it as best you possibly can. 
How come?
We're glad you asked!
Your Color Will Last Longer
There's no point having all of these glorious colors running through your tresses if you're going to let them fade right away!
To make sure that doesn't happen, wait at least 72 hours after coloring to go in for your first washing and conditioning session. This will give the color a chance to settle and be properly absorbed into the hair.
Also, make sure you're not overwashing your locks as this can also run the color out faster.
Finally, check that you're using hair cleansing products designed specifically for colored hair. That way your color should have all it needs to stay super vibrant! 
Your Hair Will Look Healthier
One of the many reasons we love a fresh new color is because of how healthy and shiny our tresses look. Once your hair has been tie-dyed, be kind to it. 
Ensure you're using a detangling brush after washing so as not to pull on the locks. Don't rip hair bands out of it either. And make sure you're not putting too much heat on it from styling tools.
If you do use heat most days, just use a heat spray or protective serum to give it a little extra protection and keep it looking its shiny best! Our go-to is always the Evalectric hair serum infused with argan oil and vitamin E. 
Your Hair Will Feel Healthier
Whilst luscious-looking locks are great, hair that actually feels healthy from the inside out is always what we're going for. And, since your hair will have been treated with a fair amount of dye at this point, it's even more important that you lookout for signs of dryness or split ends.
To combat these, ensure you're caring for your tie-dyed tresses with a color-safe conditioner at least every other wash. If your hair is particularly dry or simply responds well to more conditioner, go ahead and use it every time.
In addition to these things, we also recommend indulging in a weekly hair mask treatment. Our favorite? The Evalectric hair mask infused with argan oil and vitamin E! 
Another great way to keep your colored locks in great condition is to keep up with regular trims. You could even consider getting a quick chop before you have your hair dyed. This way, you won't interfere too much with the color and pattern of the style right away!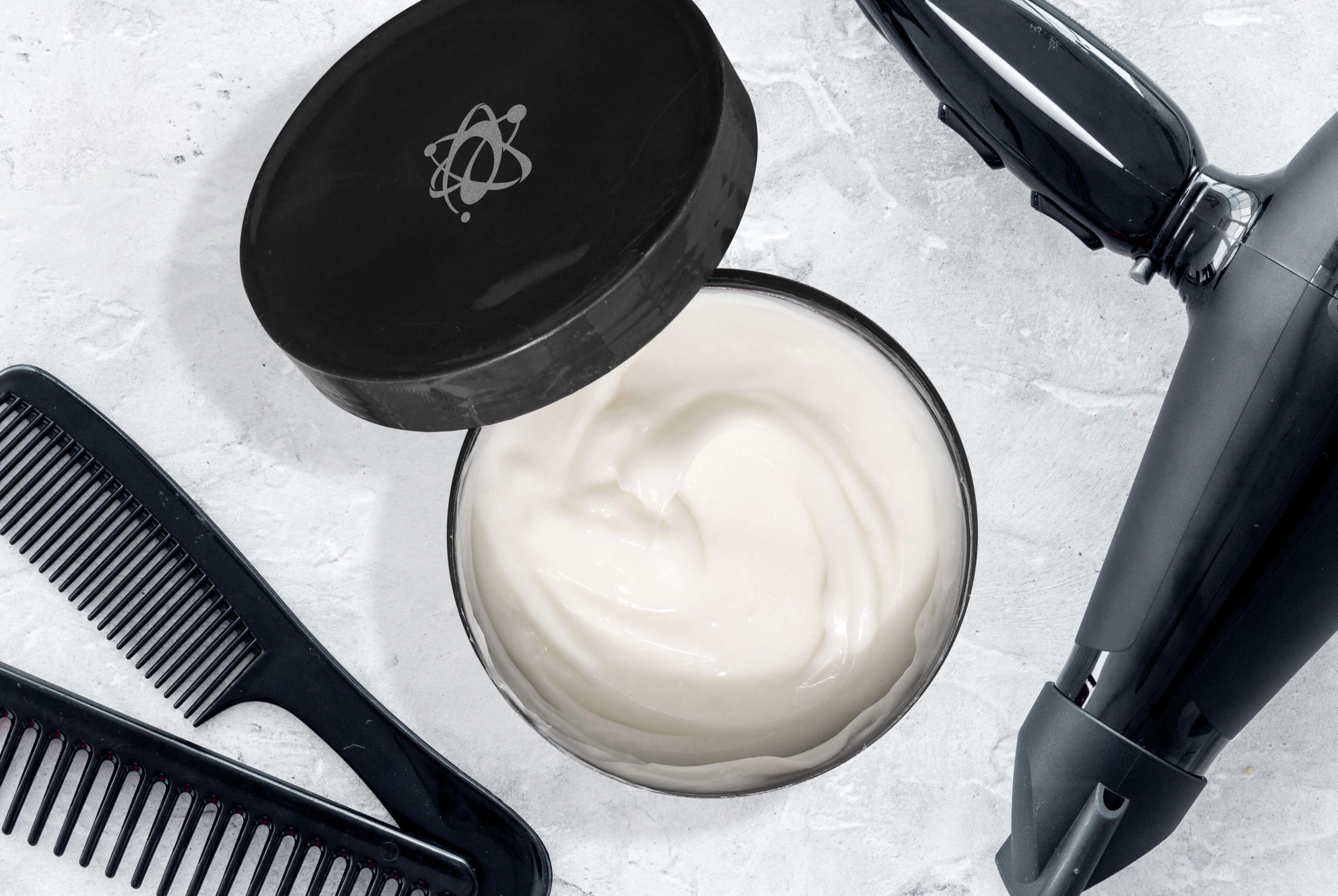 Summary
Are you ready to tie-dye your own locks or are gearing up to book in with your stylist? Which of our tie-dyed hairstyles will you be rocking this spring and summer? Whichever you choose and however you opt to wear it, you can be confident your new rainbow locks will be properly taken care of and as vibrant as they can be!
Looking to upgrade your hair routine even more with some new styling tools? Check out some of Evalectric's bestsellers here.
---