How Could Hair Serum Benefit Your Hair?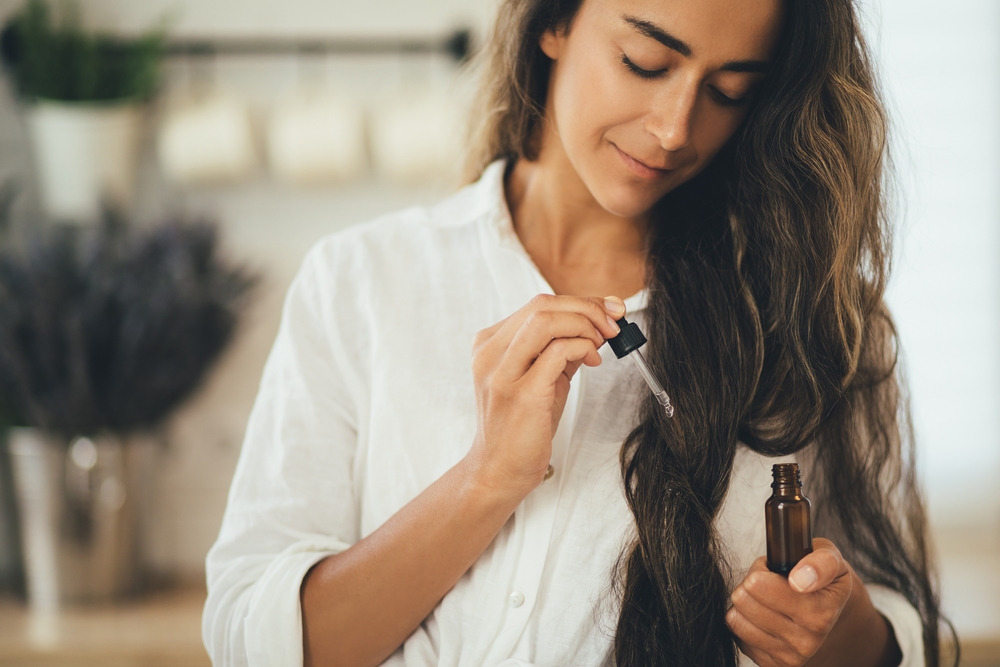 Your hair is your crowning glory and an expression of your personality. But sometimes, it's a big challenge to style your hair and keep it that way. Who hasn't started their day with a gorgeous do but ended it frizzy and messy?
For some people, regularly washing their hair may not be enough. They need that extra step to maintain healthy-looking hair. 
That's where the Evalectric Hair Serum comes in. The hair serum is the perfect solution to leave your hair looking soft and silky. 
Here at Evalectric, we understand the need to have beautiful hair. After all, happiness is a good hair day. When your locks look good, you'll feel like you can deal with anything.
This article will talk about hair serum and how it can benefit your hair. We promise that you'll be stocking up on hair serums once you've read what we have to say. Are you excited? Let's go!
What Exactly is a Hair Serum?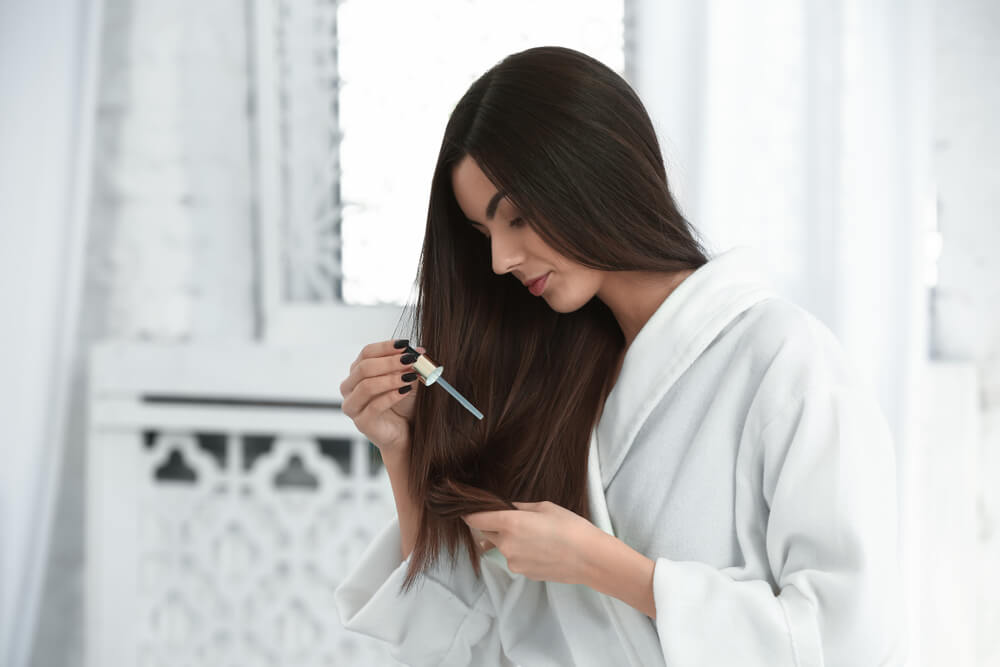 You might've heard about serums before, although they're better known for their uses in skincare than for hair. Hair serum is composed of active ingredients and nutrients that can penetrate deeper into your strands and may prevent breakage.
Want to learn the best features of a hair serum? Take note of the multiple ways to use hair serum:
As a pre-styling treatment to evenly distribute styling products and improve absorption

As a finishing product to set your beautiful hair for the day ahead

For a quick touch-up in the middle of a busy day
We sure love a hardworking product!
Introducing The Evalectric Hair Serum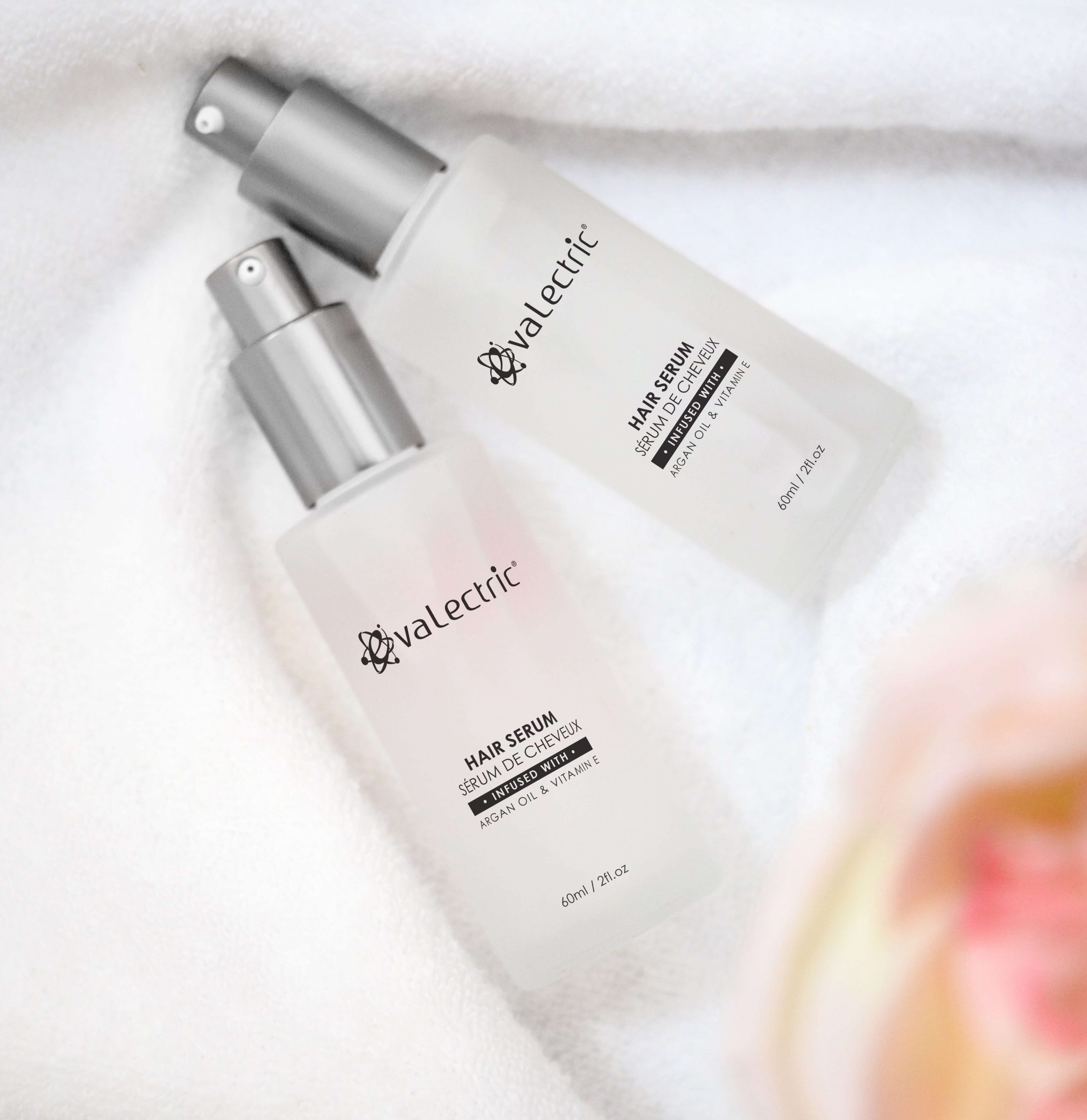 Do you have any reservations about using a hair serum because you might get an oily scalp? Well, worry no more! We are happy to introduce the Evalectric Hair Serum, a shine-boosting hair serum that gives you that luxurious silky-soft feel.
One benefit you should know about this hair serum? It's non-greasy!
We know how much of a bummer it is to go about your day with greasy hair. First of all, it can downgrade your confidence. Also, keep in mind that hair care is one of the facets of hygiene; it essentially shows how well you take care of yourself. Nobody wants to go out with frizzy and unkempt hair!
Infused With Argan Oil And Vitamin E
Want to hear something sweeter? We made sure that our hair serum is made from hair-loving ingredients. We picked not just one but two hardworking ingredients to ensure that your hair will only soak up the good stuff!
Argan Oil
Argan oil is an age-old beauty secret jam-packed with powerful compounds. Many hair products infuse argan oil because it's a powerful hair-loving ingredient. 
Did you know that argan oil is also called "liquid gold" for its myriad benefits? Here are the oil's top perks:
Can help create a vibrant look

May strengthen the feel of hair follicles

Gives the hair a healthier look and feel
With argan oil, you can be sure that your hair will look rich, shiny, and ready for any moment.
Vitamin E
Next up is Vitamin E. This vitamin is crucial for keeping the skin feelinng healthy — including your scalp.
Here's what vitamin E may do for your hair:
Support a healthy-feeling scalp

Prevent the appearance of premature gray hairs

Help manage the look of split ends
With the combined hair prowess of these two ingredients, it's no wonder our hair serum is one of our best-sellers. 
What are the Benefits of Using a Hair Serum?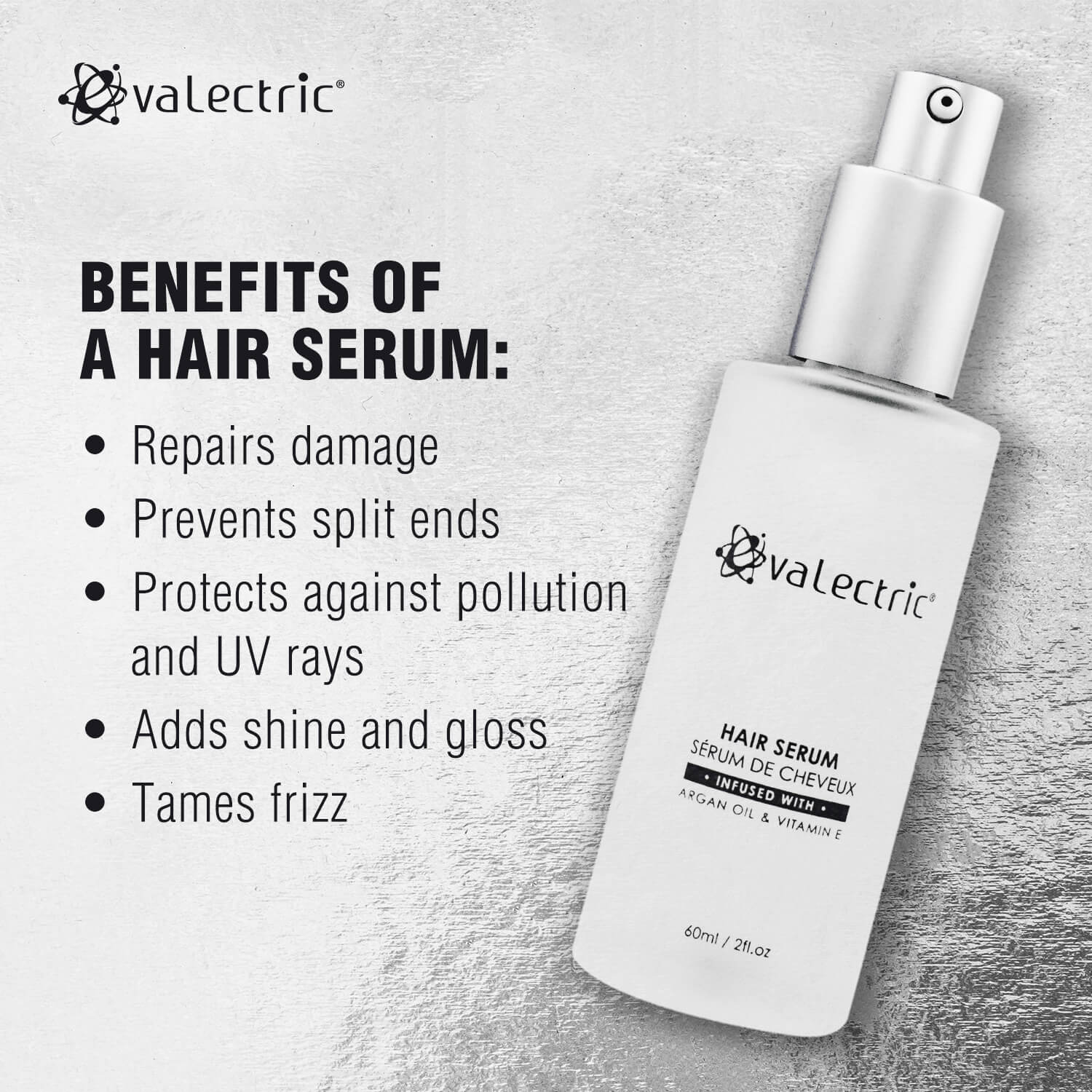 Do you think a hair serum is an unnecessary step you can skip in your hair care routine? Think again! You're missing out on the many excellent benefits of incorporating a hair serum into your daily regimen!
Here are the 8 best benefits of using a hair serum:
Leaves Your Locks Looking Shiny and Glossy
Perhaps the best benefit of using a hair serum is that it can make your hair look shiny in seconds. Are you tired of your dull, lifeless-looking hair? Then use a great hair serum! You'll be surprised how quick it is to improve the appearance of hair.
Even if you are perfectly content with the state of your hair, we still recommend stepping your hair care routine up a notch. After all, an amazing shine to your strands can drastically improve your confidence and look. Nothing feels better than knowing you're walking around with gleaming hair.
Tames Frizz and Flyaways
When your hair is weak or damaged, it can look dry or frizzy. On top of that, it's almost sure that you'll have to deal with flyaway strands. Who wants to be seen when their hair's a mess? Let's get one thing straight: frizz and flyaways will never be fun.
If you're someone who usually manages frizz and flyaways with a hair spray, it may be time to switch to hair serum. Hair spray is a band-aid solution — it can help, but it's not sustainable. But using a hair serum made of hair-loving ingredients? We promise you that your hair will thank you!
The hair serum will act as your hair's first line of defense. Apply one or two pumps to your hand (a tiny amount will get you far!) and rub it between your palms. Run your hands through your hair to help tame any stray hairs. Remember — a little goes a long way!
Smooths the Look of Your Hair
Having neat hair at all times is the way to go. You'll feel good about yourself when you look good and know it. With the frizz taming effects of using a hair serum, we promise that you'll also be saying hello to smooth-looking hair.
Whether you have straight or curly hair, the smooth appearance of your locks is a gift to your confidence. Just a few pumps of hair serum should be enough to give your hair a sleek and polished finish. 
Trying to create the glass hair look? Reach for hair serum! 
Reduces Tangles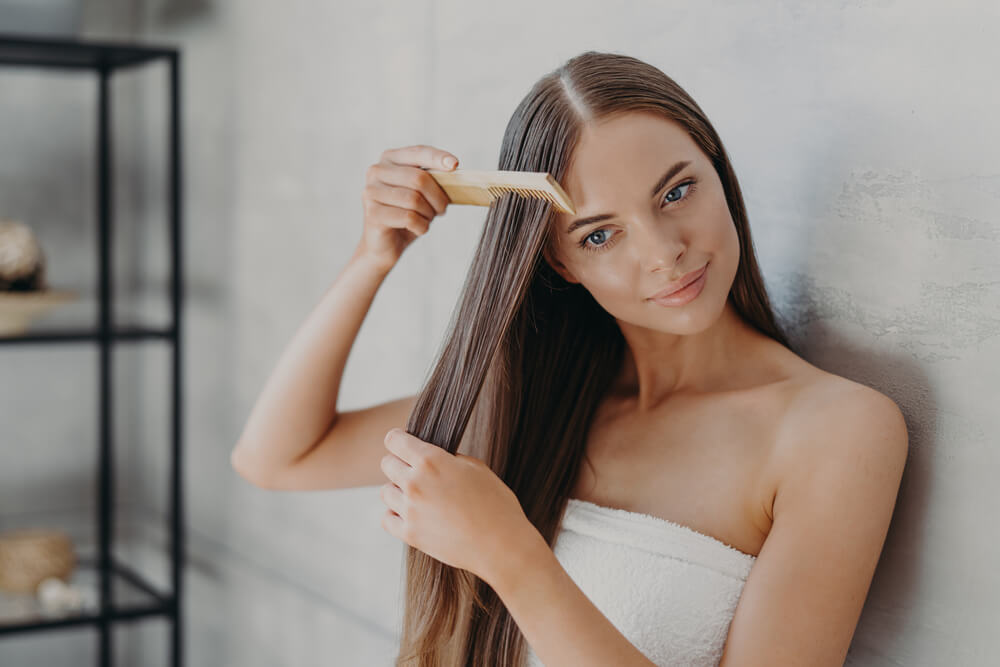 We all want to run our hands through smooth and tangle-free hair. However, managing your hair after washing it can sometimes be a pain. And the aftermath of washing your hair is constantly dealing with tangles!
On a good note, detangling hair doesn't need to take too much of your time. There's only one product you need to use — hair serum! The detangling process will be far easier with just a few drops of hair serum. For best results, apply the hair serum on towel-dried hair.
What makes a hair serum perfect for shortening the detangling process? The slip from the hair serum enables you to glide a brush through your hair.
Now, combing through your hair will be a smooth task!
Softens the Feel of Your Strands
Handling dry or damaged hair may also signify brittleness. You might notice that your hair snaps when hand combing your locks. Do you want to run your hands through this type of hair? We sure don't!
By adding a hair serum to your hair care routine, you'll see an improvement in frizz and tangles and say hello to softer-feeling strands!
Provides A Shield Against Humidity
Have you ever felt so ready to face your day, but the moment you step out, your hair poofs out as it gets exposed to humidity? We understand the challenge in dealing with heat and moisture ruining a hairstyle.
The thing is, there's really nothing you can do about poofy hair — it's all natural. It's something you're born with, so embrace it! It's a natural part of you, and it's best to love yourself.
However, you can do something to help it respond better to environmental factors, like humidity. With the help of hair serum, you can keep out unwanted moisture. 
Keeps Your Hair Safe From Harm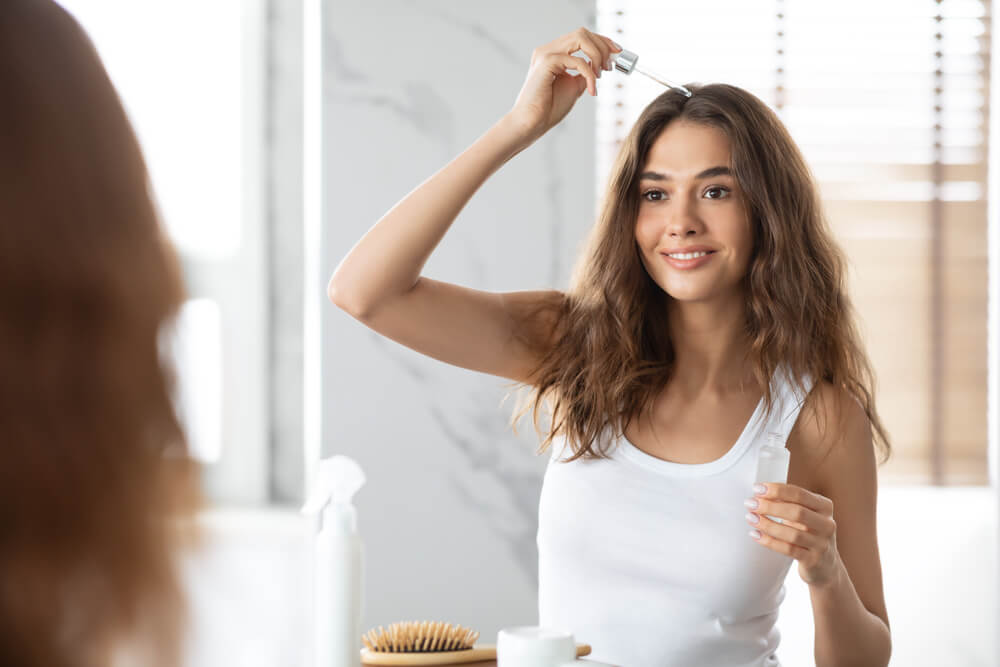 Every day, your hair gets exposed to different types of damage:
Heat damage from styling tools and blow drying

Chemicals from hair coloring, straightening, or perming

Mechanical stress because of repetitive hair styling

Environmental stress, like UV exposure
The damage will cause your hair to lose its natural moisture. Simply using a good shampoo and conditioner might not be enough to moisturize your hair. It's good to consider adding a hair serum as a booster.
Furthermore, using a hair serum before you go out acts as added protection for your locks. The serum coats your hair and seals in moisture, keeping your hair hydrated for longer.
Can Touch Up Your Hairstyle
Ever had a good day but, halfway through it, realized your hair wasn't perfect anymore? Don't fret! In times like those, grab some hair serum for a quick touch-up.
For the best results, use a little hair serum on damp hair before you proceed with styling. A little water combined with the serum will help leave your hair looking shiny and soft all day long! 
Step Up Your Hair Care Routine 
Hair serum is a must-have for anyone looking to keep their hair perfect. Hair serum is an excellent tool in your self-care kit, whether as part of an intense styling routine or as a quick touch-up.
The key takeaway? Incorporating a hair serum into your daily regimen will help you have healthy-looking locks. So, what are you waiting for?
While hair serum benefits are heavenly, you can take it a step further by using a hair serum in conjunction with other hair products. It's time for you to step up your hair care routine!
As a treat for you, here are the best products from Evalectric that will give you the hair of your dreams.
Moisturizing Shampoo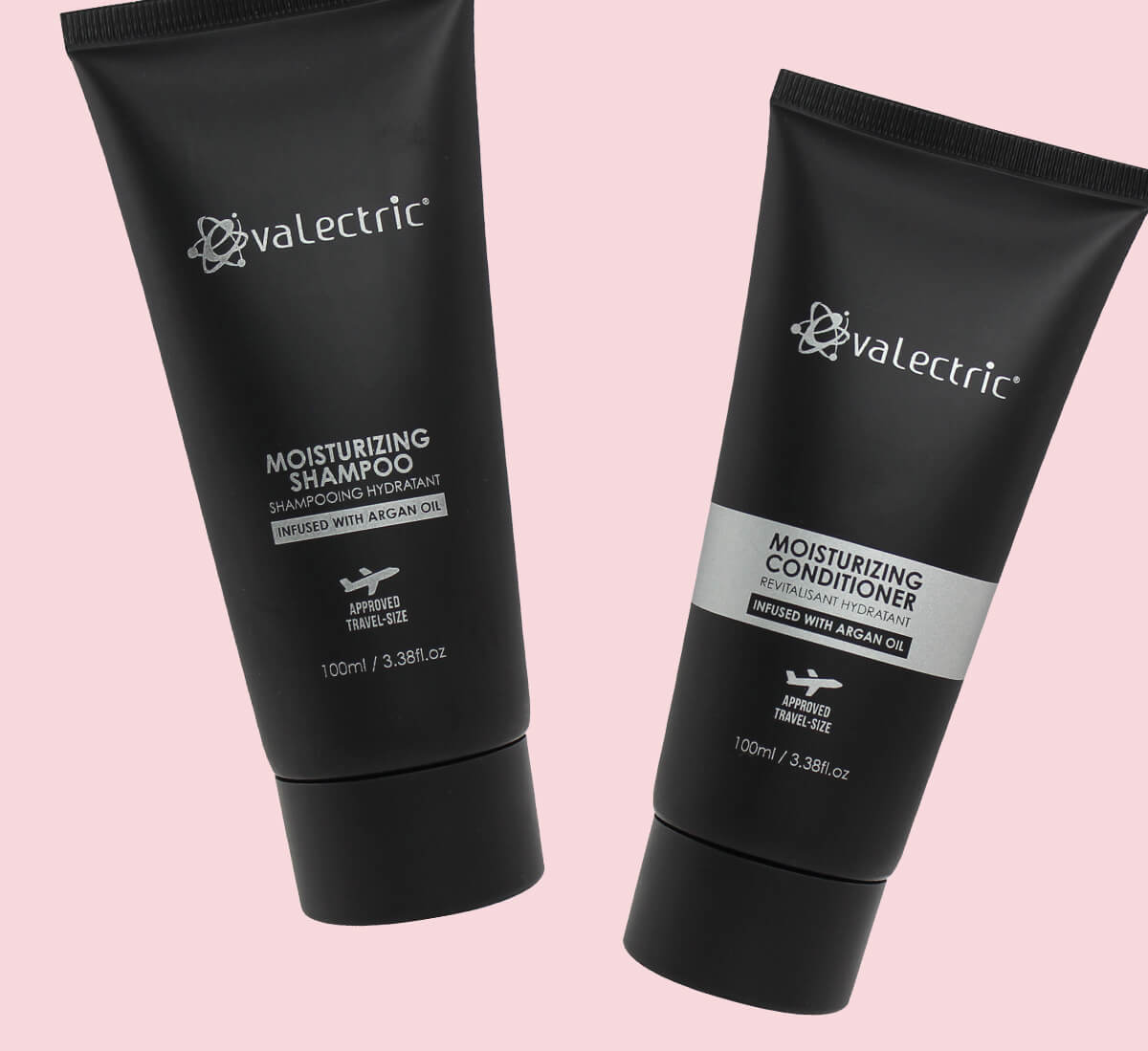 Our Moisturizing Shampoo does exactly as the name implies — and more! This shampoo helps remove tangles and is an additional product for even more luscious locks. It's enriched with proteins, caring for and hydrating each strand from root to tip. Even more, you'll say goodbye to the look of frizz and static!
On wet hair, massage this shampoo gently and thoroughly. For ideal results, use it together with our Moisturizing Conditioner.
Moisturizing Conditioner
With its rich proteins derived from argan oil and plants, the Moisturizing Conditioner has various treating agents to make your scalp feel healthy! It can also help prevent breakage and dehydration. 
Here are more rewarding perks of the Moisturizing Conditioner:
This conditioner works for all hair types — oily, dry, smooth; it works on anything. After shampooing, apply a generous amount, concentrating on areas that require special attention. Leave on for a few minutes. After rinsing, get ready to style healthy-looking hair!
Hair Styling Spray
Get ready to achieve a picture-perfect hairstyle with our Hair Styling Spray! The extra potent formula provides the right amount of hold to set any of your desired hairstyles. 
Once you've finished styling your hair, spritz this evenly all over your dry hair for a perfect finish.
Hair Mask
Don't forget to treat your hair once in a while with our Hair Mask. This is an intensely moisturizing mask that keeps your hair looking and feeling its best. Are you suffering from over-processed, dry, or damaged hair? This hair mask is for you!
Apply evenly on your hair and leave it on for up to eight minutes. Rinse thoroughly, and voila! Your hair is now more manageable to create any hairdo!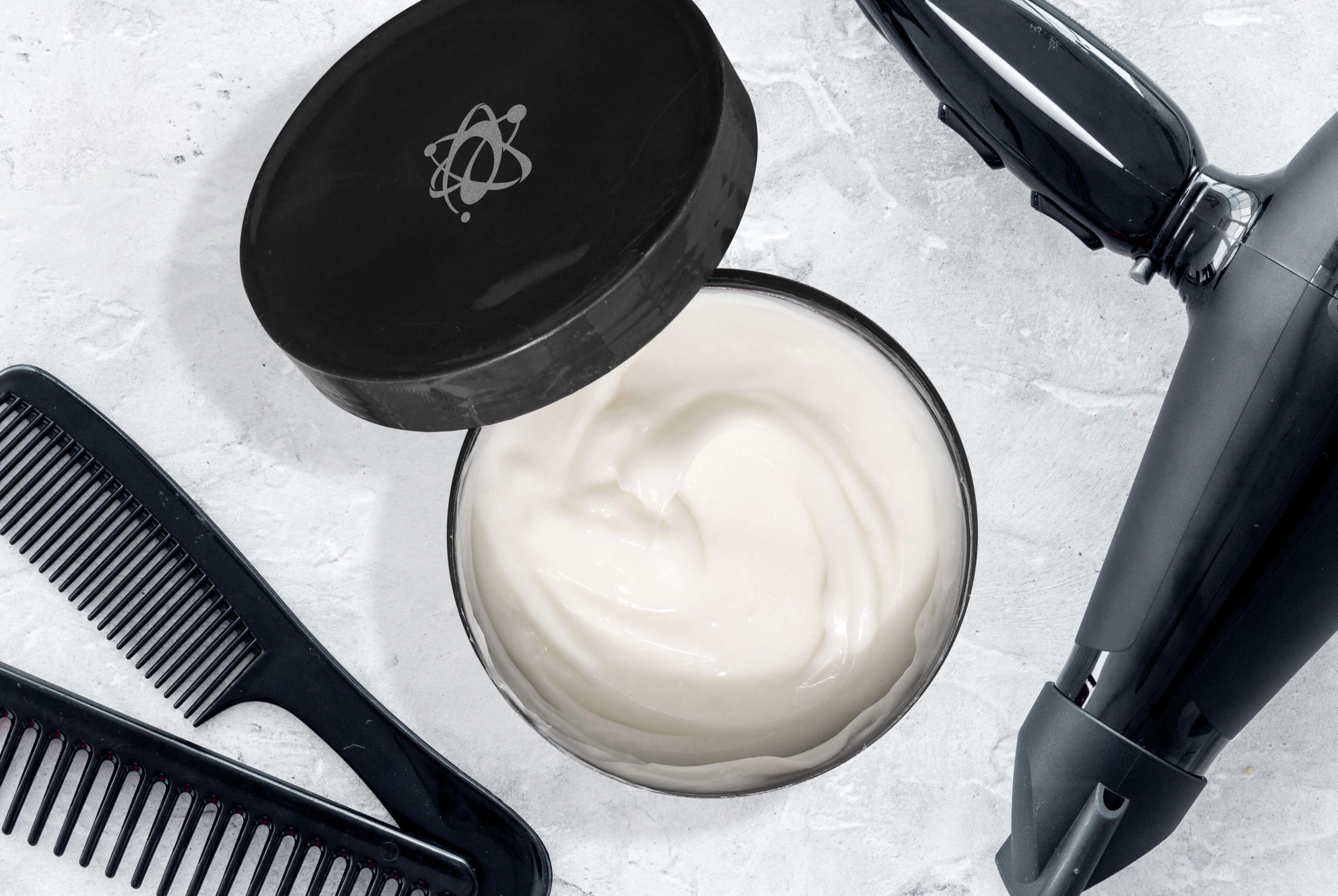 Have a Good Hair Day Every Day With Evalectric
At Evalectric, we believe that having a good hair day is a game-changer. Facing the day while loving the way you look makes everything seem possible!
That's why we lovingly craft our salon-quality hair care products just for you. There's no need for you to search the world for the best products. Everything you'll ever need for your hair is right here. 
Using our products will help you achieve the perfect look much faster, while keeping your hair and scalp feeling healthy at the same time. A good hair day doesn't need to be something for special days — why not have great hair all the time?
Are you ready to enhance your hair regimen? Check out our hair-loving products now!
---