5 Reasons to Treat Yourself to an Evalectric Hair Straightener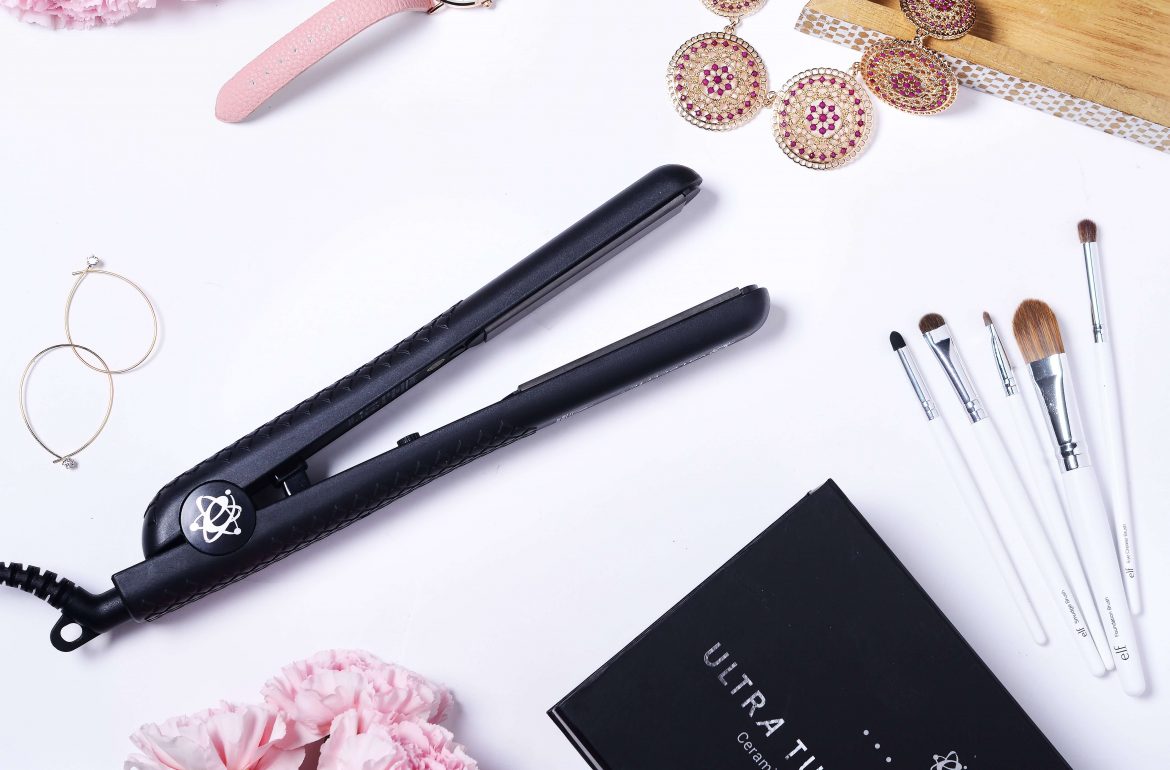 When you think of "treating yourself," you probably picture booking that luxury vacation to Paris or buying yourself a big box of creamy, decadent chocolates. And those are things you do probably deserve!
But spending big bucks on expensive indulgences isn't the only way you can treat yourself. Sometimes, the best treat is something as simple as elevating your hairstyling routine by investing in high-quality hair tools. It doesn't even have to be an overly complex device. A high-end flat iron, for example, is already an awesome treat for the hair lover in you.
Next time you want to give yourself a pat on the back or a boost of confidence, treat yourself to an Evalectric hair straightener. Not only will they uplift your mood; they'll also make your tresses look fabulous with stunning textures!
Curious about our Evalectric hair straightener options and why you should even consider them a nice reward that you deserve? Here are five reasons you should bite the bullet and get one for yourself.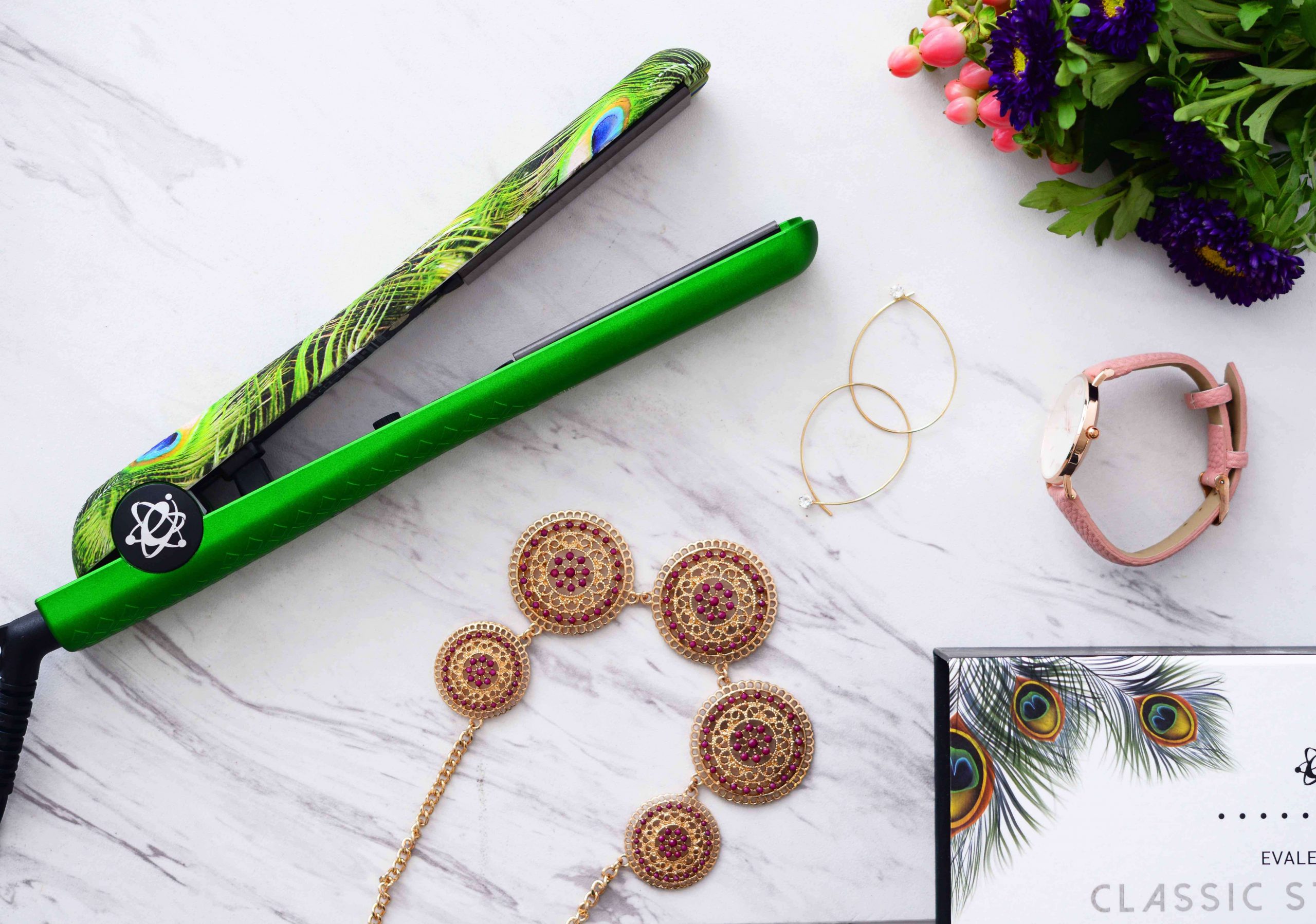 1. It Allows You to Experiment with Hairstyles and Textures
The biggest reason you should get yourself an Evalectric hair straightener is that with just this one hair tool, you can create so many hairstyles. A straightener is extremely versatile. It allows you to create unique textures in your hair if you know how to maneuver it properly.
While you can do intricate styles like loose, beachy, tousled locks and retro-inspired finger waves with a straightener, the most basic styles one should be able to do with it are straight and curly hair. Here's how you can get each one and which Evalectric hair straightener you should use for them.
Sleek, Straight, Polished-Looking Hair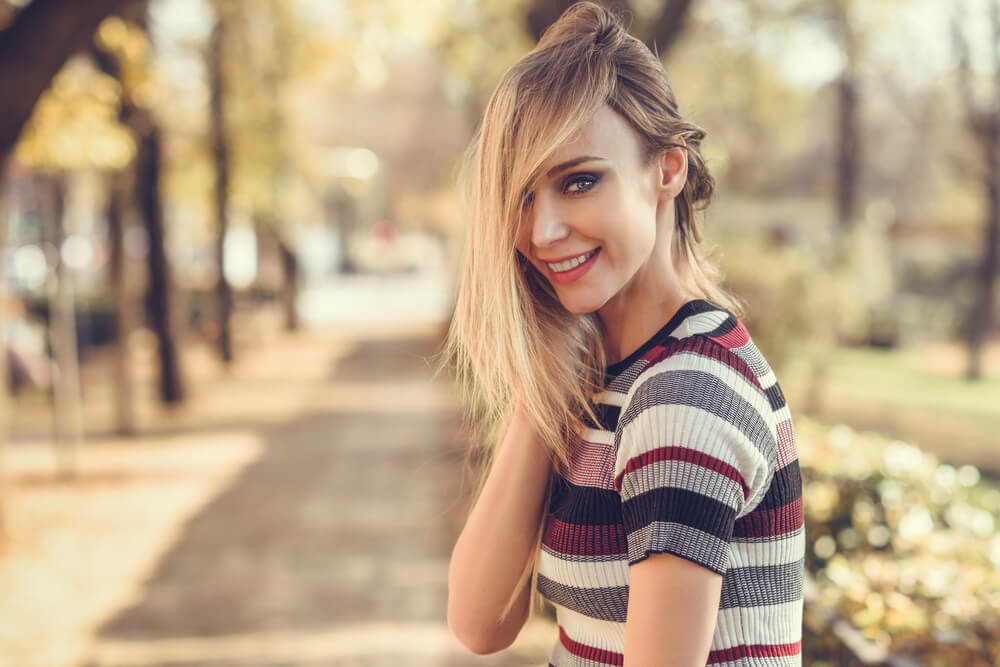 It goes without saying that the primary purpose of a flat iron is to straighten hair. So, the easiest style to put your hair in with a hair straightener is, indeed, sleek, pin-straight hair. This style is a lifesaver for those with frizzy hair and who prefer a professional, polished appearance for themselves.
The best Evalectric hair straightener to use for this look is the Ceramic Silk Straightener. Like the hair texture you're going for, this flat iron has a sleek design to make it easier to use. Thanks to its ceramic plates and negative ion technology, it leaves your hair not just super straight, but shiny too.
To straighten your hair, take a one-inch section of hair and clamp your straightener down on it near the roots. Apply ample pressure to hold your hair taut with the iron as you glide it down to your ends.
Take your time sliding it down — your goal is to have as few passes as possible with the straightener. If you do it too quickly, your hair won't get that sleek look, and you'll end up doing so many passes that you'll expose your hair to heat damage.
Voluminous, Glamorous Curly Locks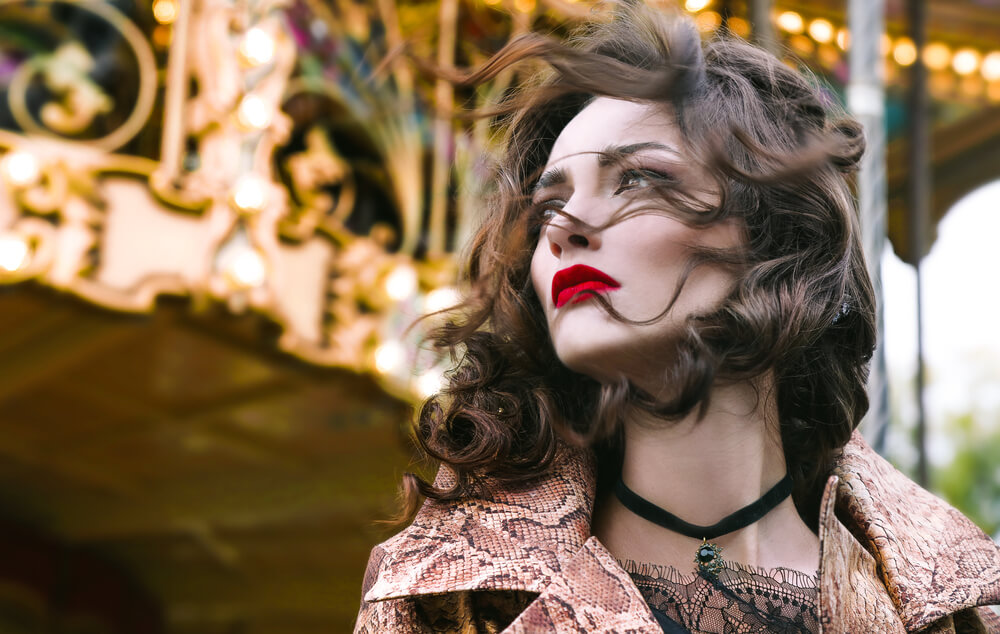 An Evalectric hair straightener can also help you achieve defined, voluminous, romantic-looking curls. The trick is to get a flat iron with rounded edges so that you don't end up with undesirable bends and kinks in your curls.
For that, we suggest using our Baby Pink Classic Styler 1.25. Its rounded edges are perfect for making those curls look perfect and doll-like, transforming how your hair looks like magic. Because it's a little thicker than the usual flat iron, it's perfect for creating curls and waves that aren't so tight and coily.
Like the previous styler we mentioned, this one has ceramic plates, negative ions, and far infrared rays to keep your hair shiny and healthy-looking as you style it.
And pink isn't the only color you can get it in. It's available in tons of shades, from deep purple to lime green. You can even go for Christmas red if you're already feeling excited about the holidays that are right around the corner!
Now, curling your hair with a flat iron can be tricky. Here's how to do it properly to get the best results:
Grab a piece of hair you want to curl and clamp your straightener down on the part you want the curl to start.

Instead of gliding it down right away, flip your iron out at an angle, or a "half-turn."

Slide the iron down while it holds your hair in that position. The slower you move down your hair, the tighter and more defined the curl will end up.

When you let go of your hair at the ends, you'll get the perfect curls! Now, you can put your locks in romantic hairstyles that go nicely with curls.
Spritz on some of our Extreme Hold Hair Spray to help lock in your curls' shape for longer.
Without a doubt, the Classic Styler truly does transform your hair's look.
2. Heat-Styling Your Hair Can be a Form of Self-Love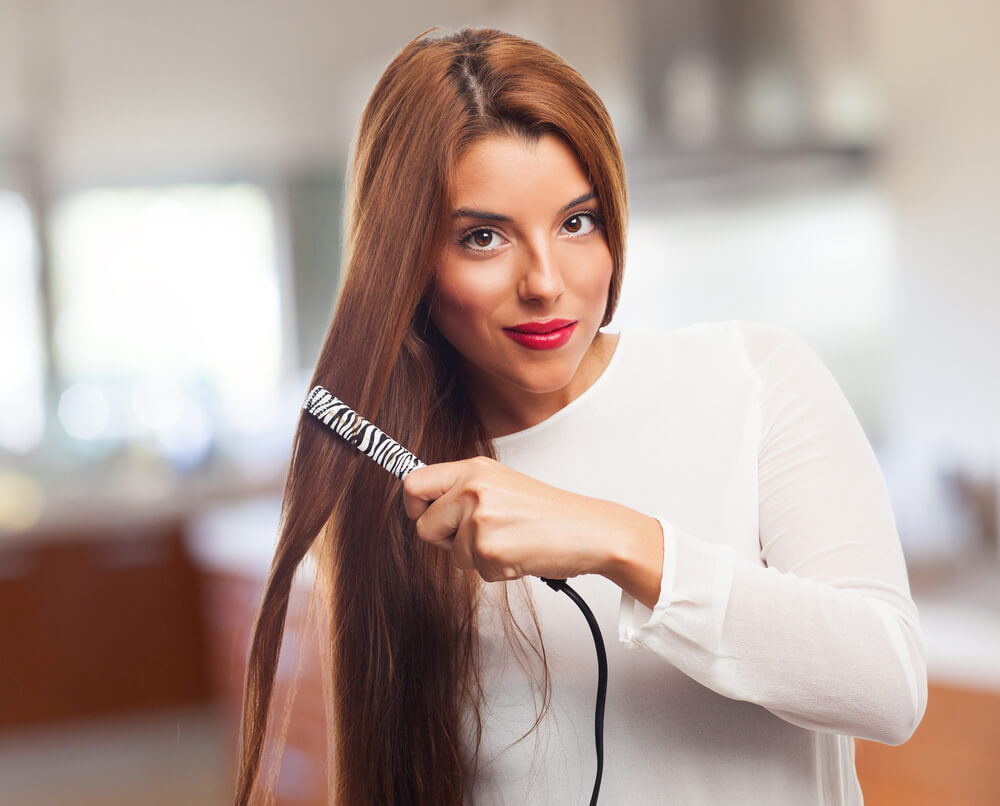 Self-care is defined as the way you care for yourself to maintain your mental health and well-being. That's why doing nice things for yourself is so important. Taking care of yourself through little rewards and gifts does wonders for decreasing burnout and stress, which you absolutely deserve!
There are many forms of self-care. Sometimes, it's through gifts, like getting yourself that cute dress at the department store or splurging a bit more on a high-end meal. But, other times, taking care of how you look is more than enough to practice self-love.
Many women feel happier and more confident when they're having a good hair day. So, taking the extra time in the morning to style your hair actually does so much for your mental well-being. Of course, you want high-quality tools to achieve those styles, like an Evalectric hair straightener.
3. Pretty Prints on Your Straightener Make You Excited to Do Your Hair Routine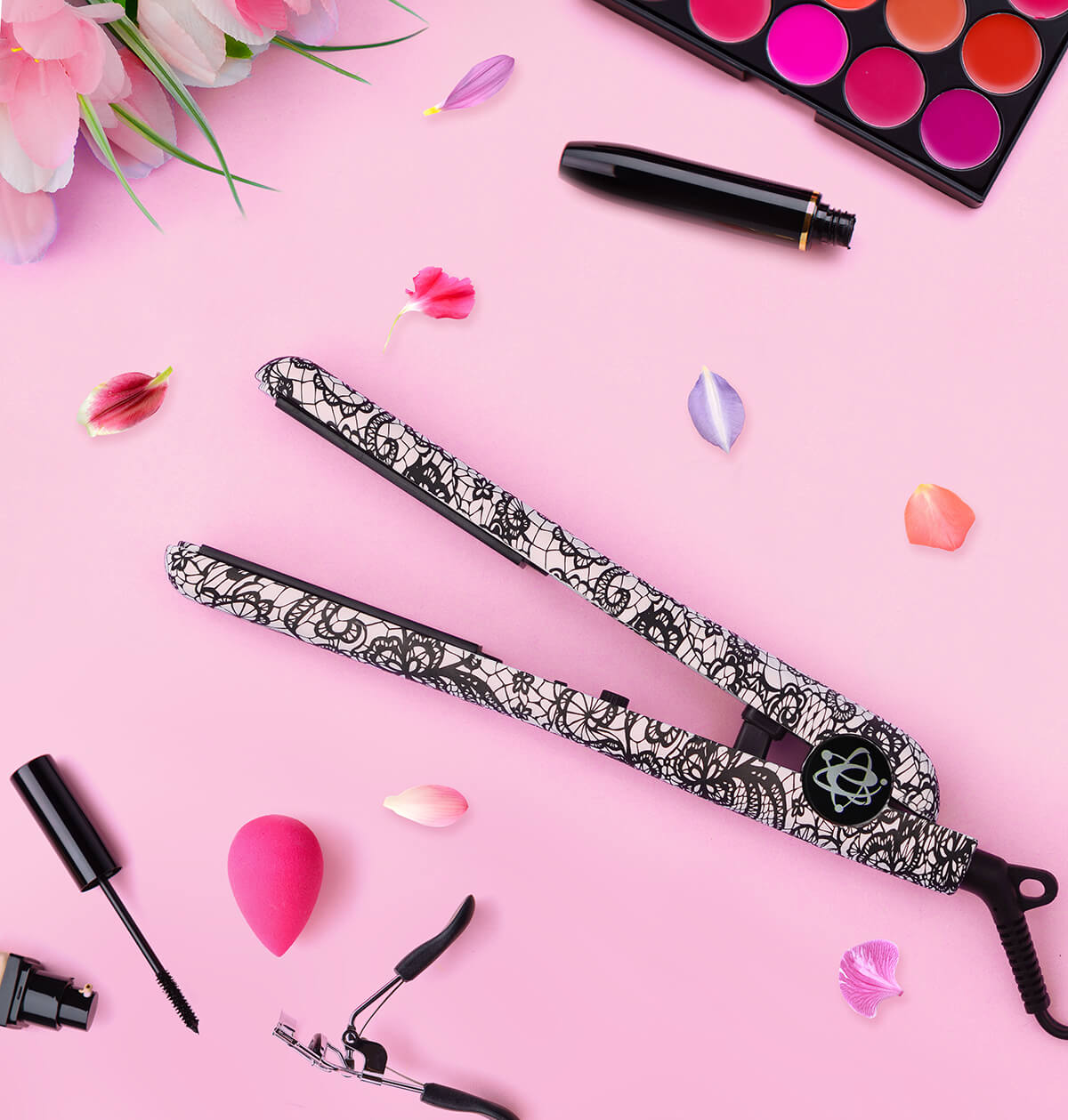 No matter how fun it is to do your hair, you have to admit that it can get a bit draining waking up early in the morning every day to style it.
But when your straighteners have a cute, unique look, it makes it that much more exciting to do your hair! Cop an Evalectric hair straightener in a charming print, and you'll be extra motivated to curl or straighten your tresses each day.
If you have a sweet, girly personality and prefer a more feminine pattern on your hair straightener, go for the floral Sweet n' Flower Professional Styler, which has our Soft Touch model's satin finish on the handle. If you're feeling cheekier and more sensual, try the French Lace Classic Styler.
Now, if you have an even wilder, more adventurous personality, you need something with a little more flair. Look at our cheetah and soft skull patterns for more out-there prints. Don't worry though — these two designs come in pastel tones, so they never look tacky or flashy.
4. It Gives You a Chance to Play Around with Innovative Straightener Types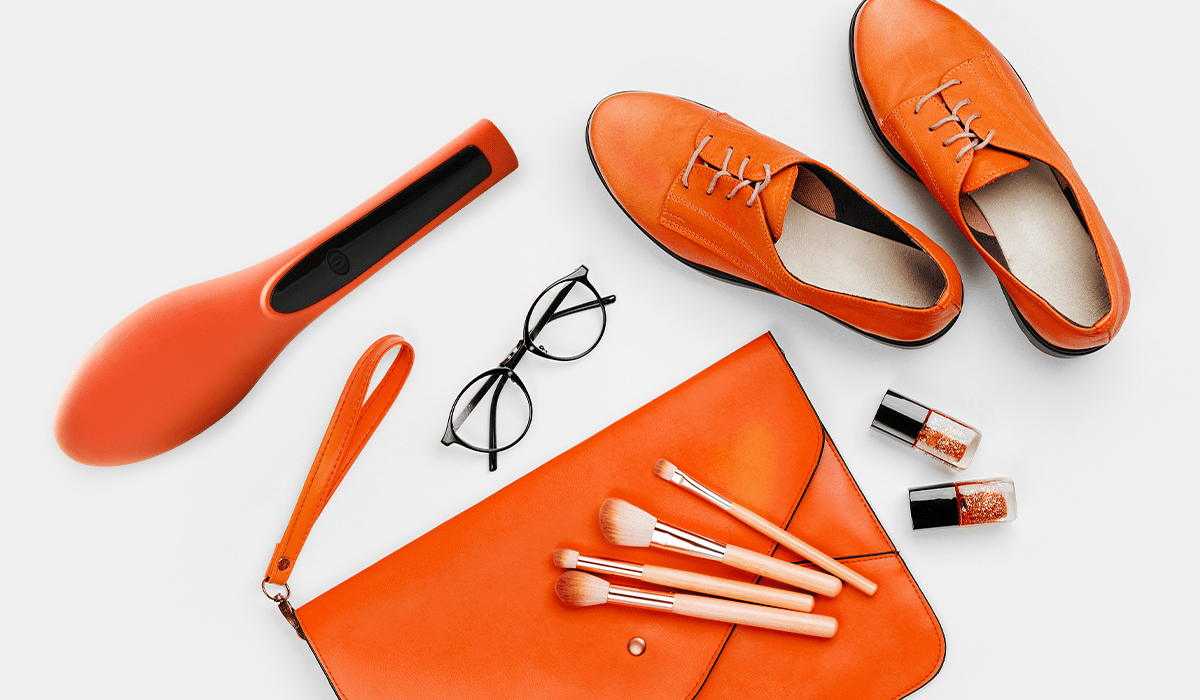 A flat iron isn't the only product you can buy when you want to treat yourself to an Evalectric hair straightener. You can also cop more innovative heat stylers, such as the trendy straightening brushes you've probably seen all over TikTok and YouTube.
If you're not a big fan of the traditional flat iron or are a bit intimidated by it, check out the Evalectric Straight Brush Styler in Peach Please. With this styler, you can detangle your hair, tame frizz, and straighten your locks all at once.
The straightening brush has five adjustable temperatures, so you can work with the level you're comfortable with. Like our flat irons, this brush emits negative ions and infrared heat to smooth out frizz and poofiness, ensuring only soft, silky, touchable locks.
Remember to only use this brush on hair that's completely dried. When brushing your hair with it, always start at the roots and position the brush facing outward to add lift and volume to your roots.
5. Buying a Mini Styler Lets You Look Fab and Stylish While Traveling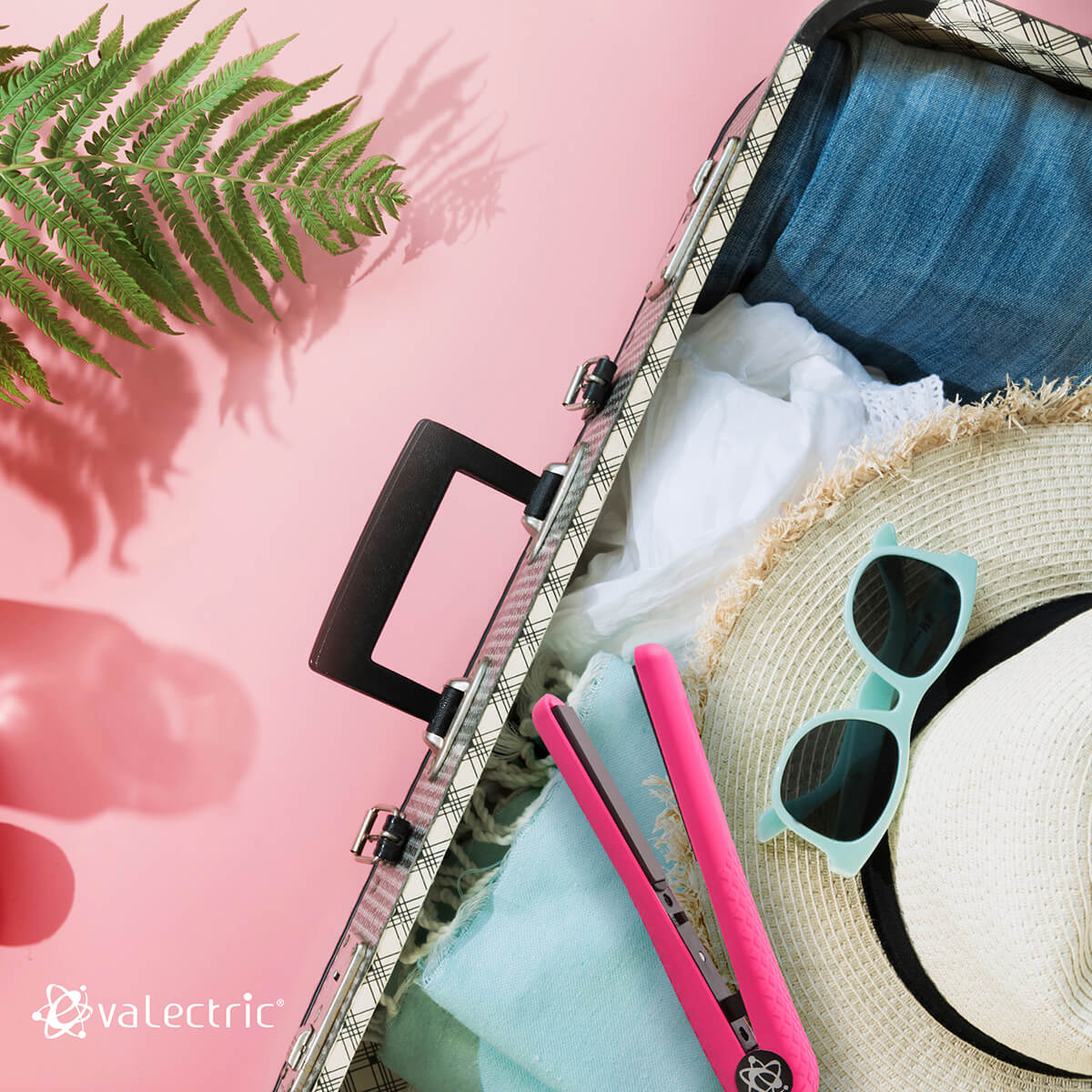 And the final reason you should treat yourself to an Evalectric hair straightener is that if you choose the right one, you'll be able to bring it with you anywhere. That means you're assured beautiful-looking hair no matter where you find yourself.
Look at it this way. If you're treating yourself out to something big, like a vacation to an exotic island, your hair has to look gorgeous, especially if you plan on taking lots of photos for the 'gram. The perfect way to ensure that is by bringing your trusty hair straightener with you.
But your everyday hair straightener is likely too big and bulky to carry around in your luggage. Save space by going for a deluxe version of your favorite flat iron.
We can't say enough good things about the Mini Classic Styler Blue, which is a tiny, portable version of our bestselling Classic Styler we talked about previously.
It's a bit smaller, so you can easily toss it in your bag without worrying about how much space it's going to eat up. It has half-inch ceramic plates to help you straighten or curl your locks quickly while you're traveling.
While You're at it, Treat Yourself to Some Hair Care as Well!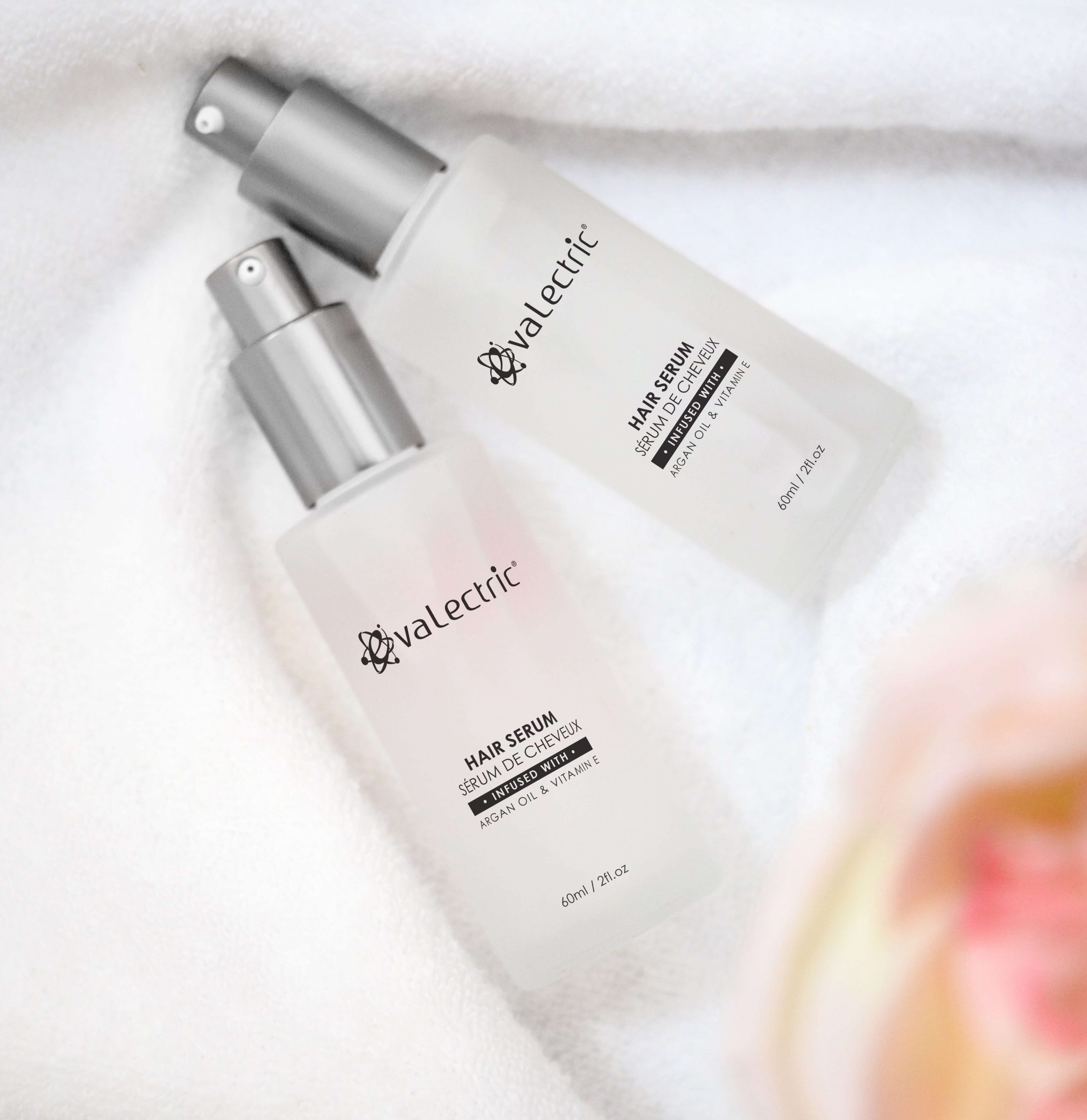 Styling your hair with an Evalectric hair straightener is a lot of fun, but any hair lover knows that exposing your hair to hot tools all the time can lead to heat damage.
So, if you're treating yourself to a hair straightener, make sure to pamper yourself even more with hair care products. Not only will these products restore your hair when it's feeling extra dry and damaged, but they also elevate your beauty regimen to be more luxurious, which is perfect for self-care.
The most essential hair care products you need are a shampoo and conditioner that will add hydration and shine back to your hair. For that, we suggest the Evalectric Moisturizing Shampoo and Conditioner. These shower products are rich in argan oil and plant proteins, which help hydrate and strengthen your locks — huge musts when you're heat-styling regularly.
Then, follow up with our aloe-infused Hair Serum. This serum has tons of benefits for the hair, like adding shine and smoothing stubborn frizz, so make sure to use it after your shower. A pump or two is more than enough to put on damp hair to boost shine and softness!
Extra Tips for Choosing the Right Straightener for Yourself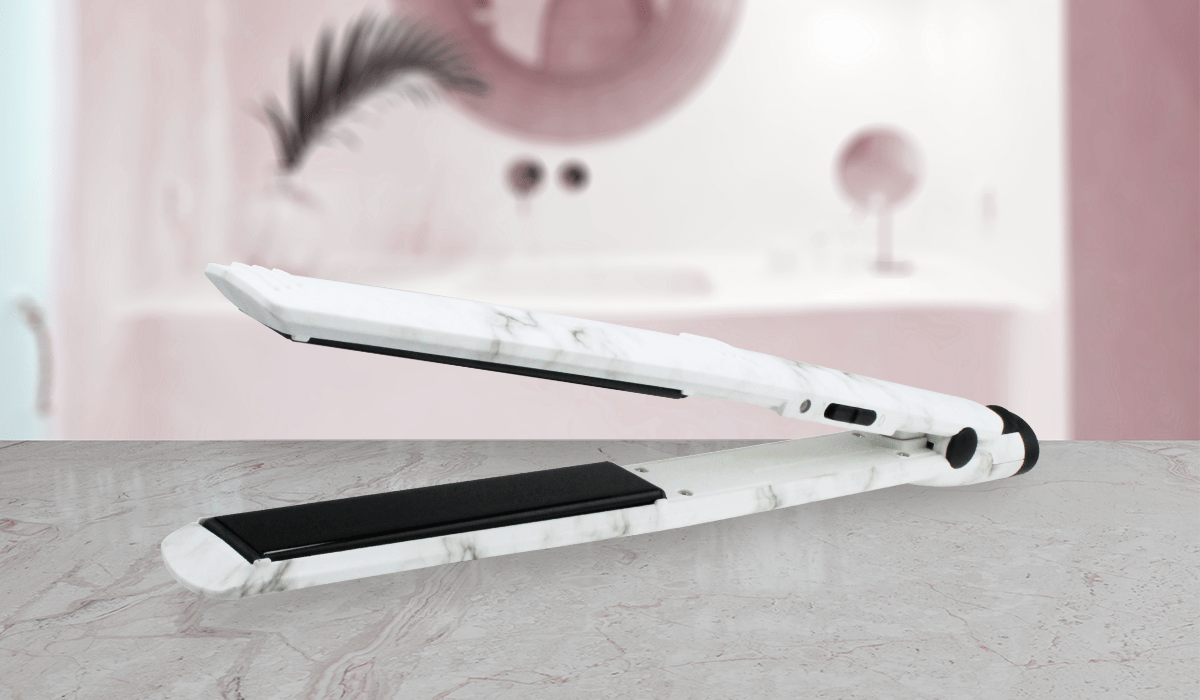 Confused as to what Evalectric hair straightener is right for you? Here are some quick tips on how to choose the one that's best for your hair type.
Know what plate material is best for you.

Ceramic straighteners

are best for those with fine, thin hair, or locks that are already damaged. That's because ceramic plates are "gentler" and heat up slowly. On the other side of the spectrum,

titanium straighteners

heat up fast and stay piping hot for a long time. So, they're perfect for thick, curly, coarse hair that is difficult to straighten.
Keep an eye out for ergonomic features. Make sure your flat iron has the features you want to make the styling experience a breeze for you. These features include a lightweight model, a 360-degree swivel cord, an easy grip handle, and more.
Double–check if your straightener has a product warranty. If you receive your flat iron and realize quickly that there's something wrong with it, a warranty is a lifesaver. This ensures that the company you're purchasing your straightener from can repair or replace your straightener. Never buy one without it! Luckily, every Evalectric hair straightener comes with a warranty.
Conclusion
An Evalectric hair straightener has a lot to offer. With the right size and shape, you can create all kinds of beautiful textures in your locks, from classic, straight hair to curls and waves with tons of sexy volume and bounce.
Our straighteners also offer various colors and prints to choose from to make shopping extra fun. Go for wilder, more eye-catching options to get yourself excited to do your hair each morning!
That's why an Evalectric hair straightener makes for the perfect treat when you want to give yourself a pick-me-up. Give yourself a boost of confidence and upgrade your self-care routine at the same time by gifting yourself one of our flat irons today.
Click here to browse more cutting-edge styling tools from Evalectric.
---