Winter Trends: How Can You Fix Dry Hair?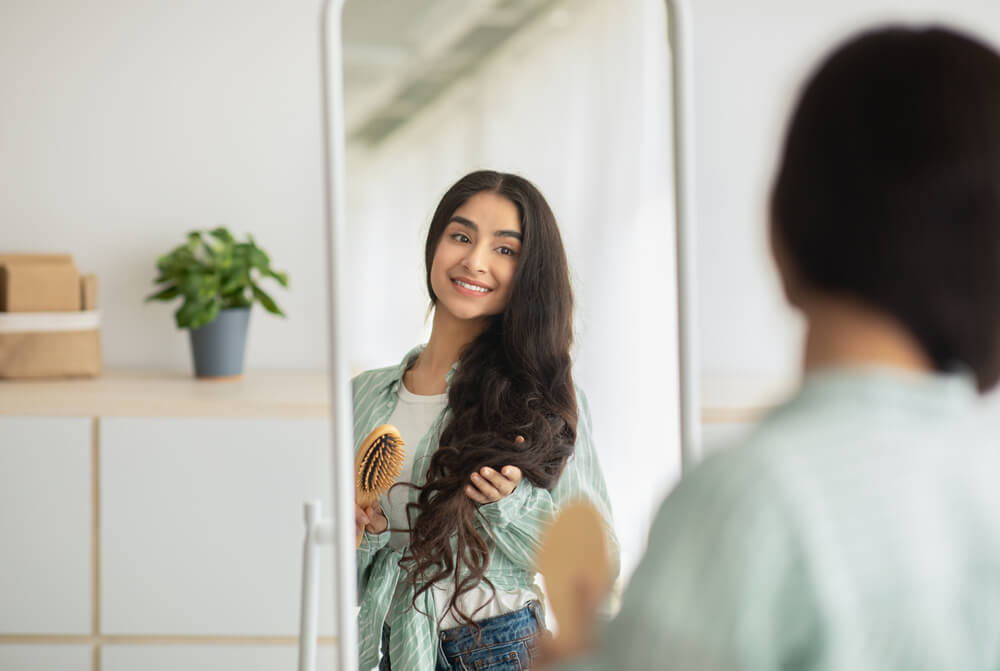 Dry hair can put a damper on even the best-planned haircut. 
So, what can you do about dry hair in a nutshell? Your ends may be salvageable even if you think all hope is lost and that they are damaged beyond repair. Remember that your hair didn't lose all its moisture overnight, so be patient and give it some extra TLC when trying to restore the feel of thirsty ends.
Keep reading to learn Evalectric's top tips on what to do about dry hair.
Use a Hydrating Shampoo and Your Tresses Will Thank You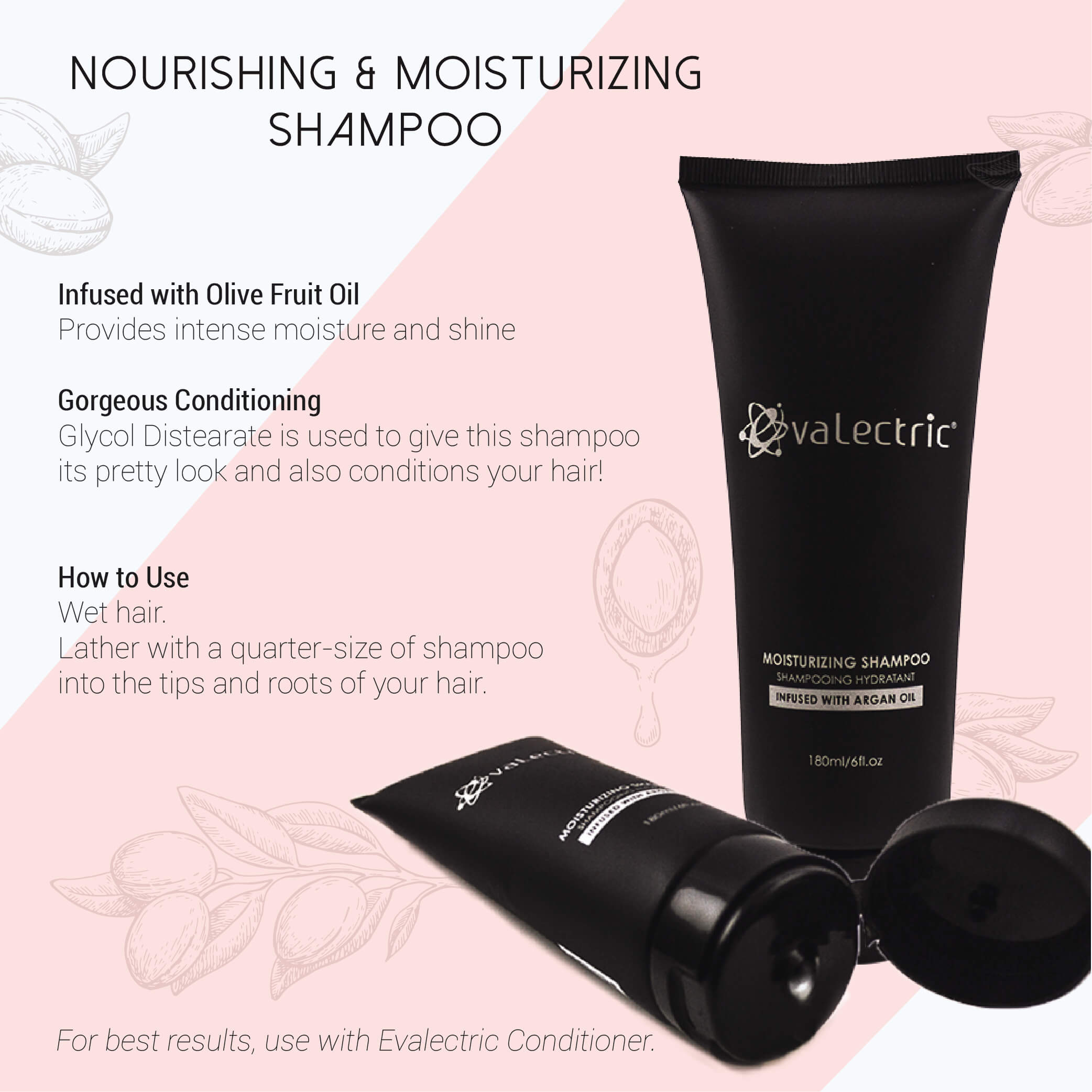 Not all shampoos labeled "hydrating" are the best for dry hair, just because that's what's written on the bottle. So before you buy anything, check the ingredient list to see if it contains oils that are hydrating for your hair, like argan oil, for example.
An International Journal of Trichology (IJT) study published in 2015 found that hair absorbs saturated and monosaturated oils like argan oil better than other polyunsaturated oils out there. Argan oil is not only rich in lipids and lubricants, but it also can penetrate deeper into the cuticle. 
The best part is that the Evalectric Moisturizing Shampoo contains this golden liquid called argan oil! So, what can you do about dry hair with this shampoo?
This shampoo works to make your hair look silkier and more lustrous, making it simpler to detangle. In addition, it prevents dehydration, smoothes the appearance of frizz, and makes hair easier to detangle with a concentrated formula enriched with proteins from plants and argan oil.
Don't Skip the Conditioner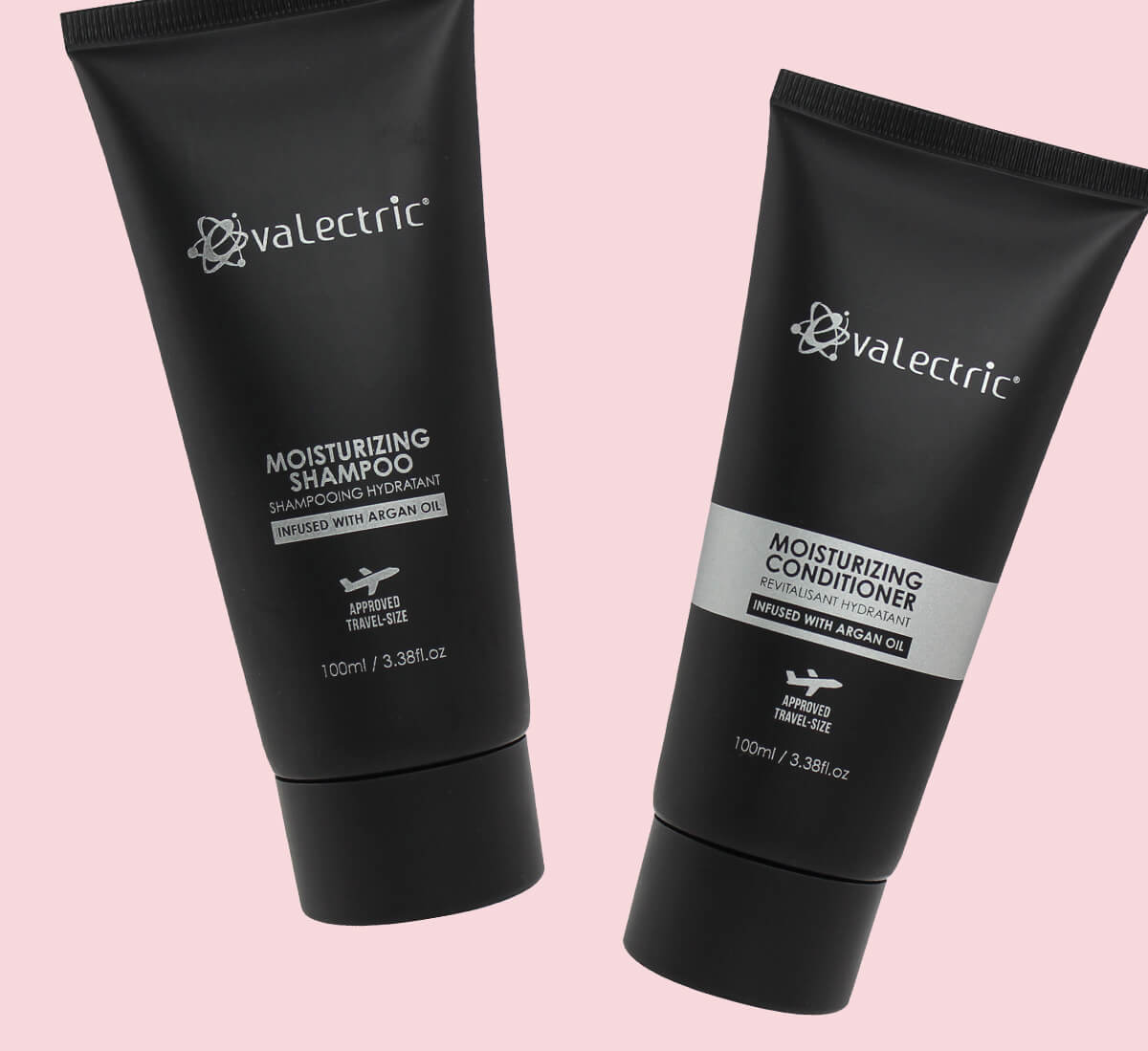 Shampoo and conditioner are like two peas in a pod – they always go hand in hand together. For example, hair that has gone through heat styling will need a conditioner to keep it moisturized. In addition, regularly conditioning the ends is critical since they lack the same natural hydration level as the rest of the hair strand.
That's why you should add the Evalectric Moisturizing Conditioner to your beauty arsenal. This unique blend of therapeutic ingredients includes proteins derived from plants, as well as argan oil. After using this conditioner, you'll see that your hair looks visibly energized. You'll have to contend with less frizz, less static, and this conditioner will restore your hair's shiny appearance, all of which contribute to a healthy-looking finish.
Masks Up!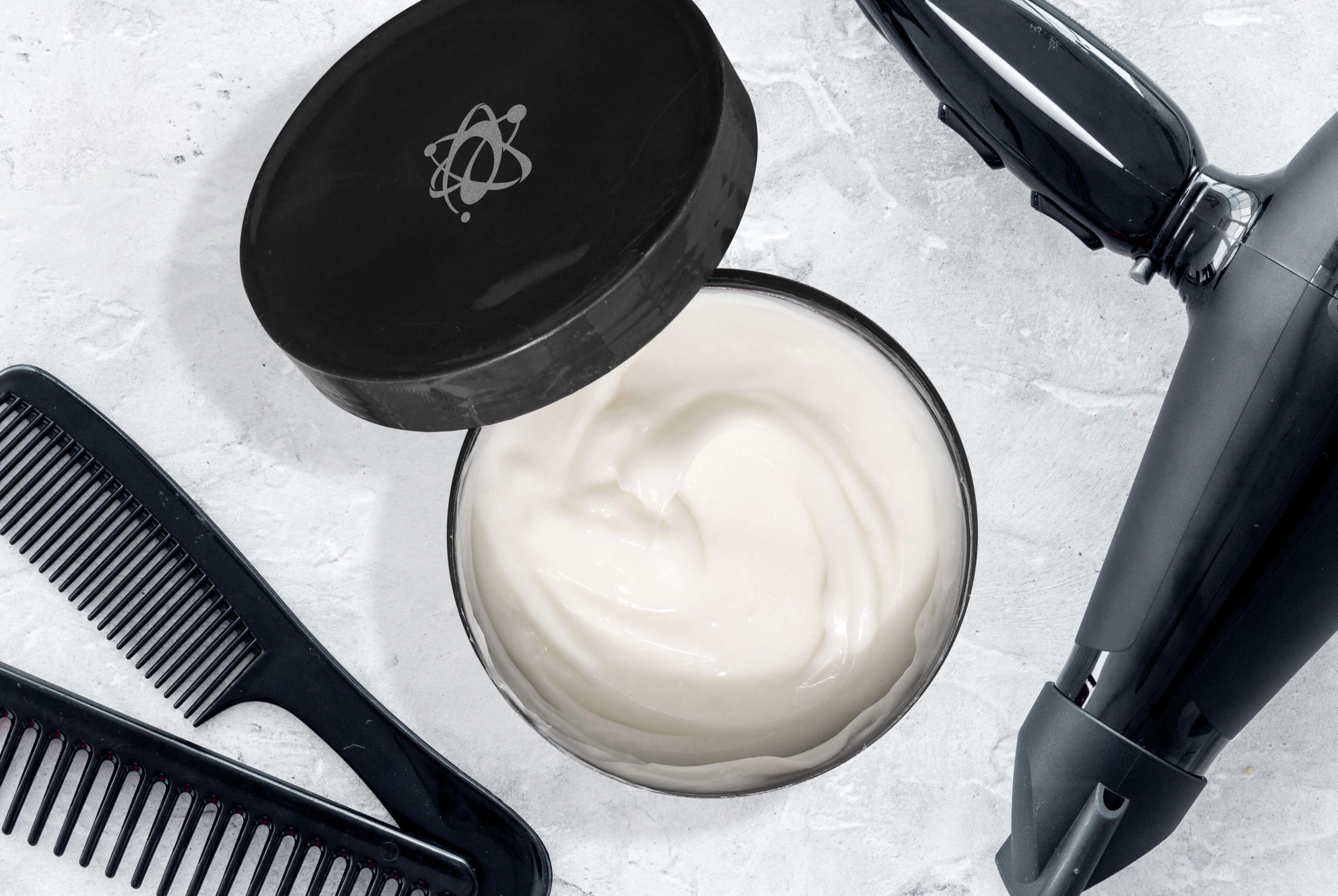 Hair masks are an essential part of maintaining healthy-looking hair. 
Hair masks are different from your regular shampoo and conditioner. They often contain more concentrated, rich nutrients, like natural oils and antioxidants, than conditioners. They're designed to make hair feel stronger, softer, smoother, more manageable, shinier, and less dry by strengthening, moisturizing, and improving how it feels.
You should not rush this in-shower masking procedure, so take your time. Rushing is a big no-no because it won't allow your hair the chance to absorb all of the nutrients and antioxidants that are in the product. Let it sit on your hair for the recommended amount of time to get the most out of a hair mask. In addition, please don't leave it on for too long. The longer you leave a product on, the less it will benefit your hair because your hair can only absorb so much of it.
That's where the Evalectric Hair Mask comes in handy. It's enriched with argan oil and panthenol, making it the perfect concoction to help dry hair. 
Panthenol (Pro-Vitamin B5) is a naturally occurring substance with numerous benefits for curly hair. Panthenol is one of our favorite ingredients because it helps to detangle, shine, and moisturize the feel of your tresses. It even helps with the retention of moisture in the hair.
Hair Serums Are a Great Way to Replenish the Feel of Hydration in Your Hair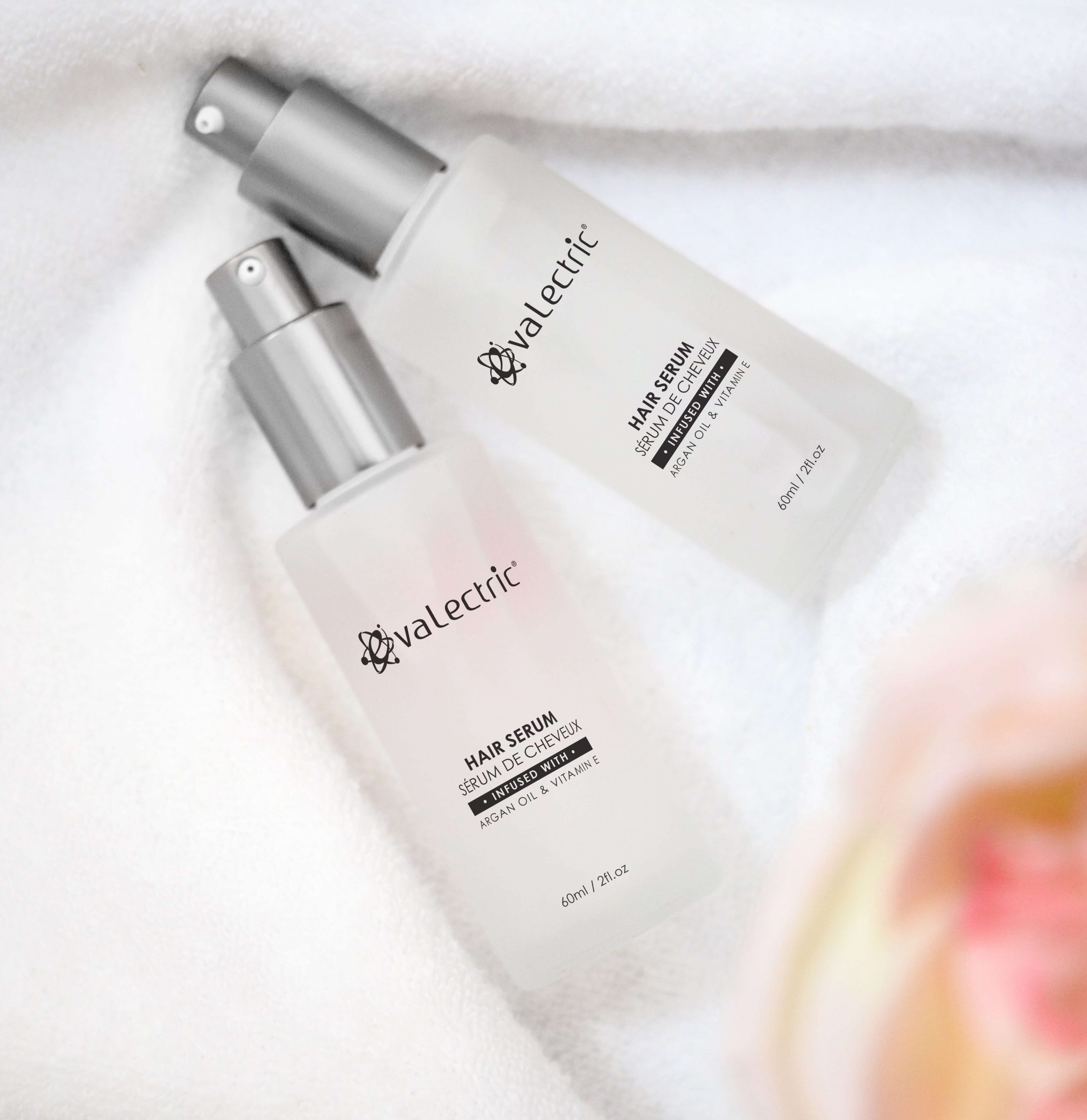 Is your hair constantly dry and lifeless? That's a sign that your hair is in desperate need of moisture, like a lot of it! This is where hair serums come into play. 
Hair serums can make your hair feel shinier, more flexible, and stronger! Don't you think having thick, lustrous hair gives you more self-assurance? In addition, serums are an excellent way to provide hydration and nutrients to hair while also sealing it and making it better resistant to humidity and frizz.
You can't go wrong with the Evalectric Hair Serum for a tremendous all-around serum that works for all hair types. Squirt a few drops onto your palms and massage into your hair, wet or dry. What's the result? A shiny appearance that looks healthy and feels silky soft. You can use it regularly or whenever your hair needs some TLC.
Opt for Heated Styling Tools Made With Ceramic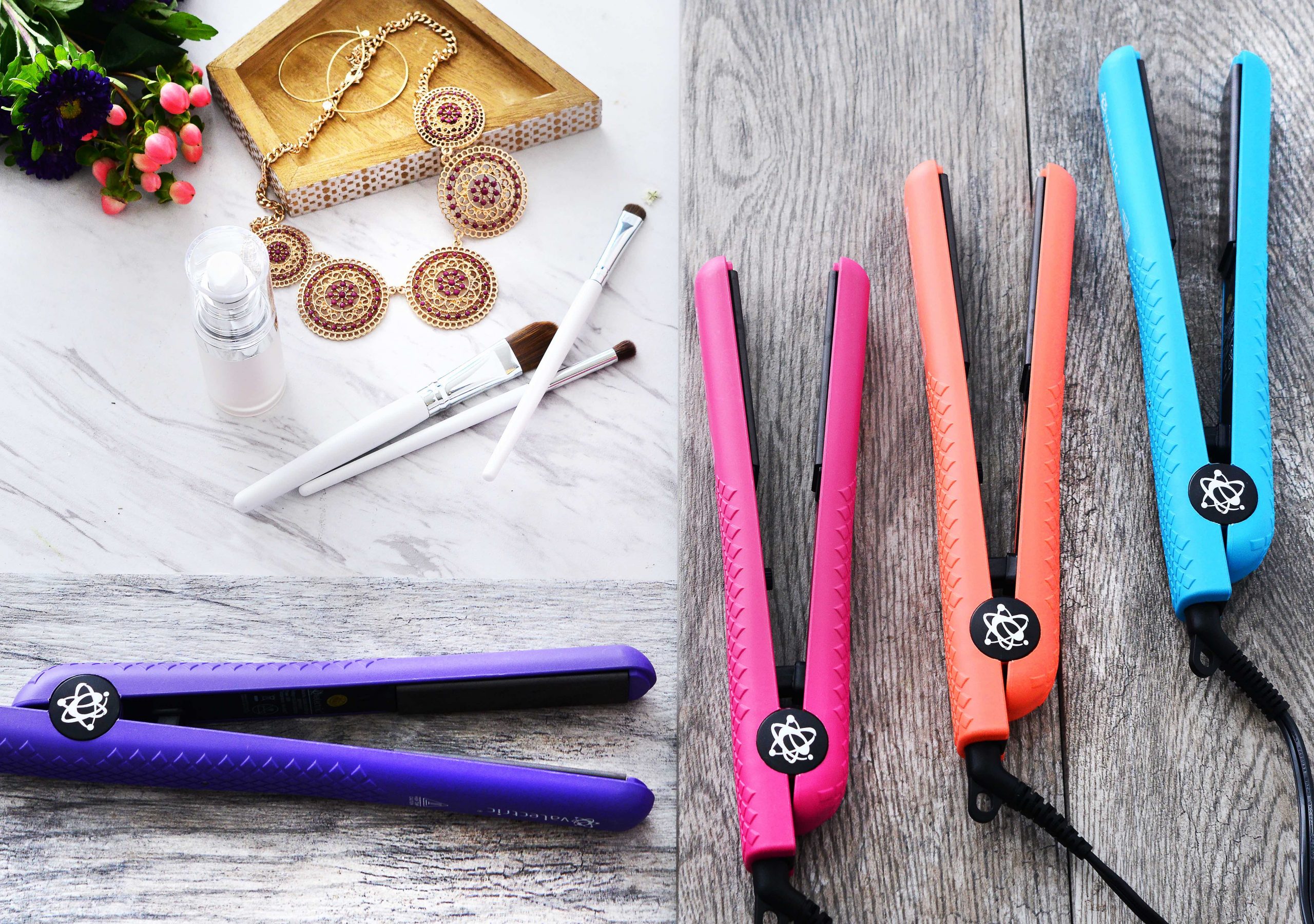 There are countless styles and looks that can be achieved using heated styling tools. But, on the other hand, heat styling tools can hurt our hair's health. Even though we strongly advocate using hair protectant products, the only surefire approach to keep your hair safe from the damage caused by heat styling equipment is to use them less frequently. Heat styling can cause dry hair, breakages, or split ends if you're prone to these problems.
Want to know how to fix dry hair without giving up your styling tools?
Ceramic stylers are the answer. Hair straighteners made of ceramic are excellent for smoothing and minimizing the look of frizz. In addition, ceramic retains heat well and can reach high temperatures while distributing heat evenly without causing damage to your locks.
The Evalectric Ceramic Silk Straightener is an excellent choice for all dry-haired lads and lassies because of its numerous features. The Ceramic Silk Straightener is the only straightening, curling, and frizz-fighting tool you'll ever need.
Don't Overwash Your Hair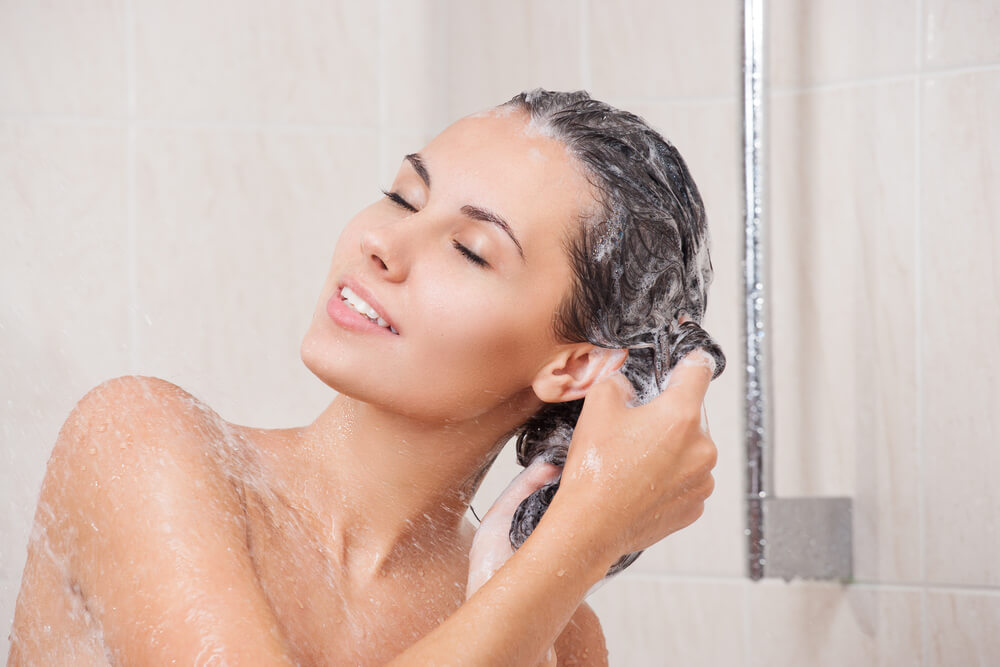 Shampoo eliminates filth and sweat from your hair, but it also removes sebum, a natural oil that makes your hair smooth and lustrous when you have the proper quantity. Conversely, a greasy appearance is caused by too much sebum.
The question then remains; how can you care for dry hair by giving your tresses some off days from shampooing? You will notice a change in the appearance of your hair if you wash your hair every alternate day. If you can't wait a day between washes, try a dry shampoo instead to tide you over.
Water temperature when washing your hair is important too. Your hair can be scalded by the hot water you use to rinse your body in the shower. Cold showers provide several health benefits, one of which may be accelerated hair growth. Rinse your hair under a colder water temperature for a couple of minutes after shampooing and conditioning it in the shower. This helps to revive strands and freshen your scalp.
Take Vitamins Because Whatever You Put Into Your Body Shows in Your Hair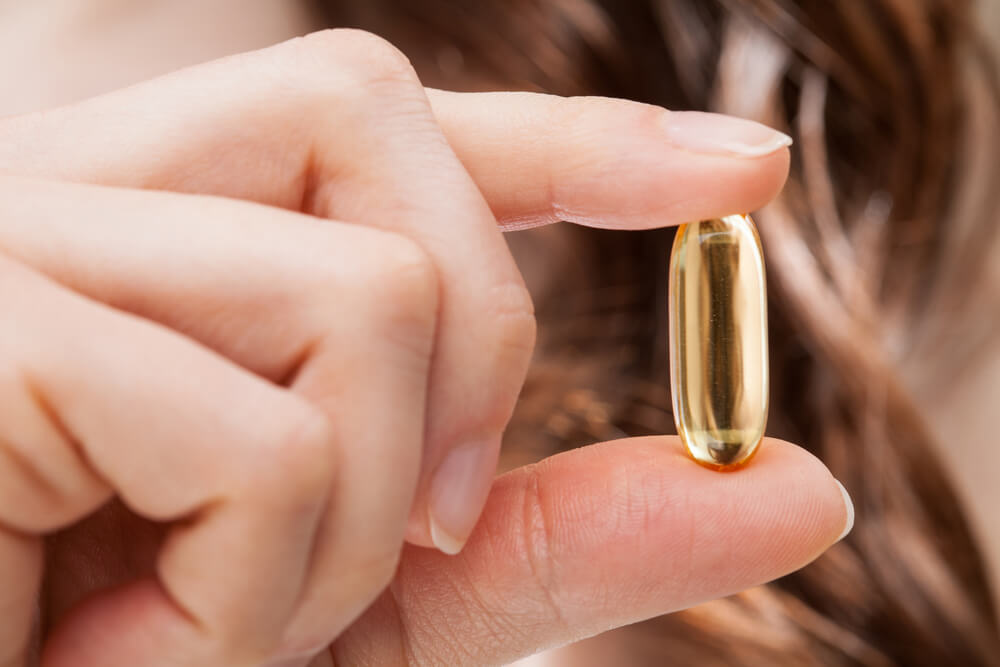 In addition to the apparent effects on your overall health, several types of vitamins can affect the appearance and strength of your hair and nails. Biotin and the mineral iron, in addition to vitamins A and C, all contribute to healthier-looking hair. Taking hair supplements containing biotin to improve the appearance of your hair is also a great way to combat dry hair.
Another way to smooth and hydrate your hair is by taking marine proteins. Marine proteins, like salmon, tuna, mackerel, and even oysters, can help your hair look glossier and prevent it from thinning. In addition, these foods are all high in peptides and omega-3 fatty acids, which can help your hair shine.
Summary
What can you do about dry hair? Although dry hair may take numerous treatments to see significant results, never give up. Changes in your lifestyle can also help you achieve your goals. If you want happier, healthier-looking hair, the good news is that you can follow the tips we've stated above.
Want to enhance your hair care regime even more? Check out the exquisite hair products we have here at Evalectric.
---