Curious About Evalectric Flat Irons? Here's What You Need to Know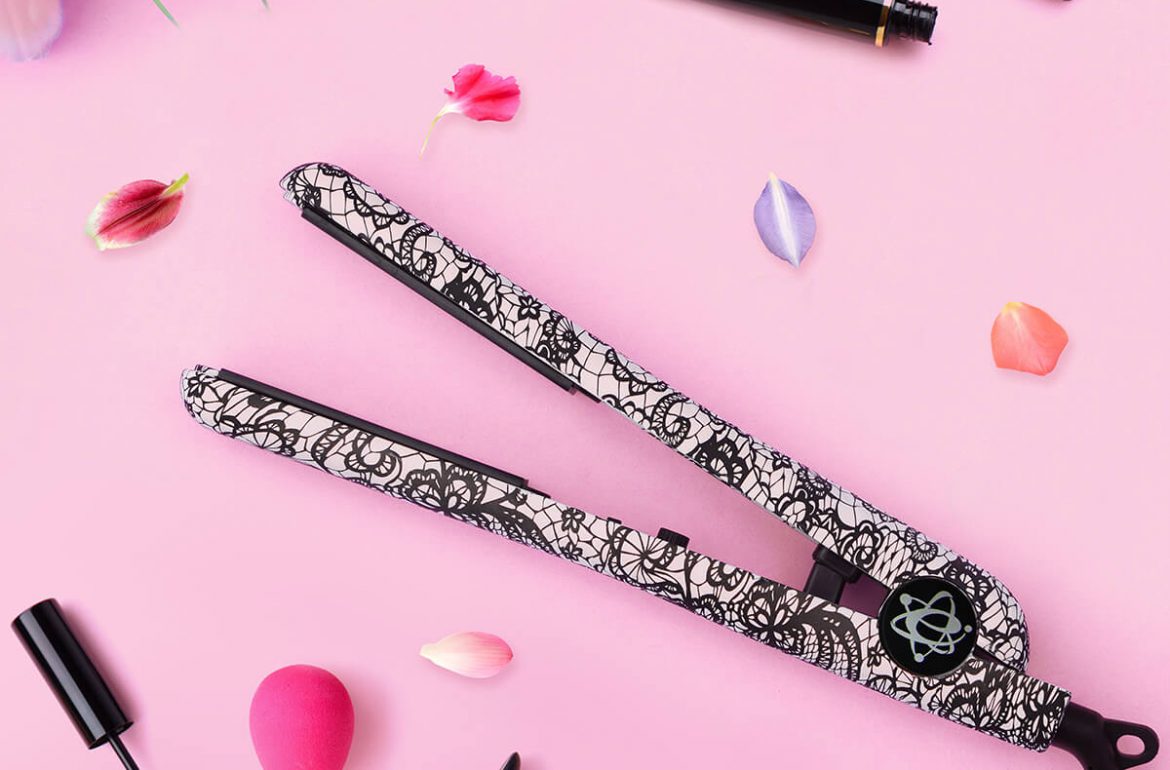 When it comes to hairstyling must-haves, a good straightener is at the top of the list. And if you're searching for the ultimate flat iron, Evalectric has a selection that definitely won't disappoint.
Whether you already own a different hair product from us or you're completely new to Evalectric, you've come to the right place. What sets Evalectric flat irons above and beyond all of the other straighteners out there? Read on – you're about to find out!
Take Your Pick From Ceramic or Titanium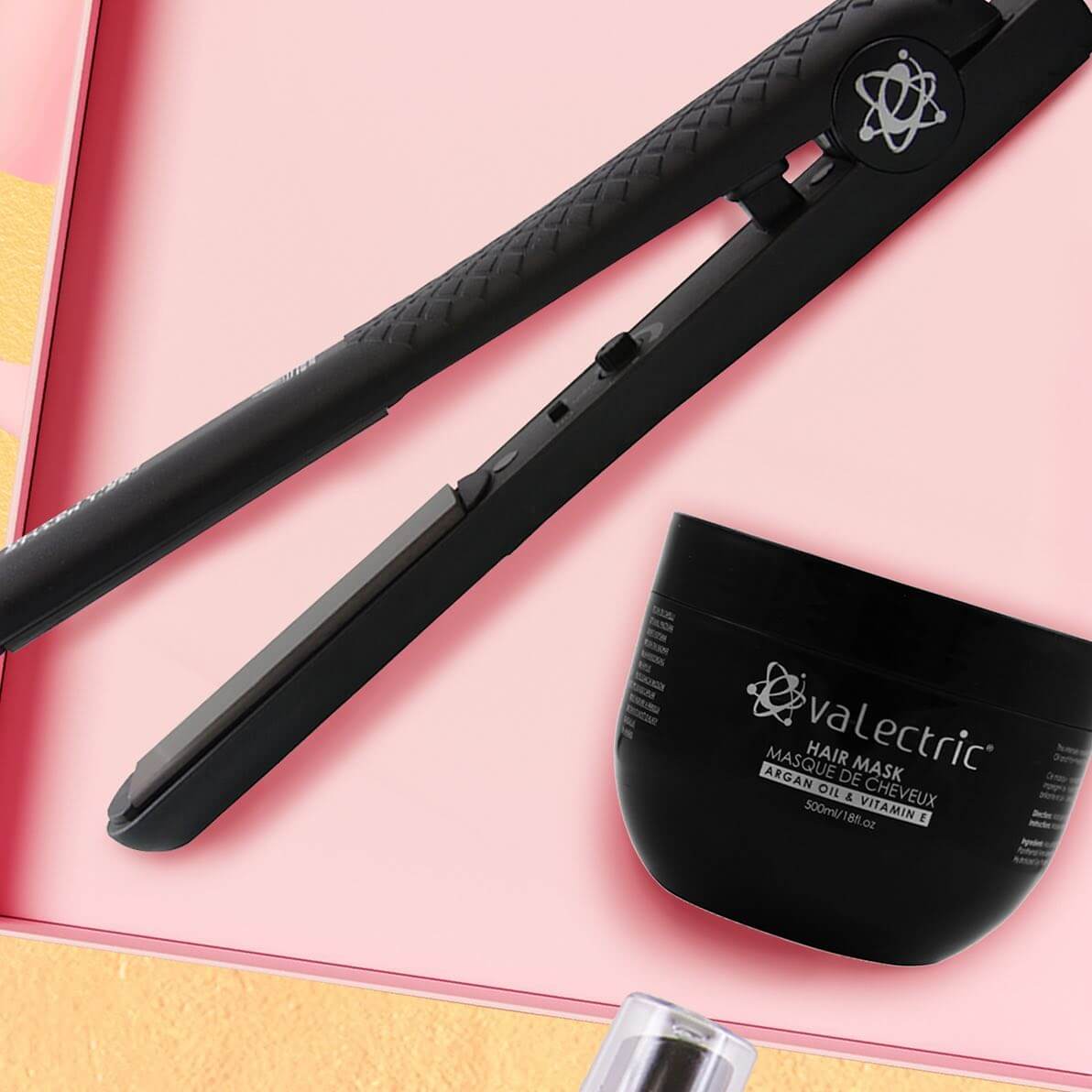 It's an age-old debate; ceramic vs titanium, which one is better? Fortunately, no matter which side of the coin you fall on, you'll be able to browse flat irons from both categories when you shop for straighteners at Evalectric.
Here, we believe that the best plate material for your hair depends on your hair type, which is why we offer a choice of both. Ceramic plates are known for heating the hair slowly and evenly – they warm your hair from within. On the other hand, titanium plates are more intense, focusing on the surface of each hair. This is great for those who have thick and coarse hair, whereas those with thin and fragile hair would be best opting for the gentle approach offered by ceramic plates.
If you'd like to go with a ceramic flat iron, Evalectric bestsellers include the Baby Pink Classic Styler. With 100% ceramic plates combined with far infrared technology, this straightener is not only ideal for those with thin and delicate hair, but works wonders on thicker locks too.
However, if titanium is what you're after, the Evalectric Ultra Beauty Titanium Peach is a standout. Its titanium plates hold heat for longer than many of the other titanium models on the market, making it ideal for creating intricate hairstyles.
Choose From Different Plate Sizes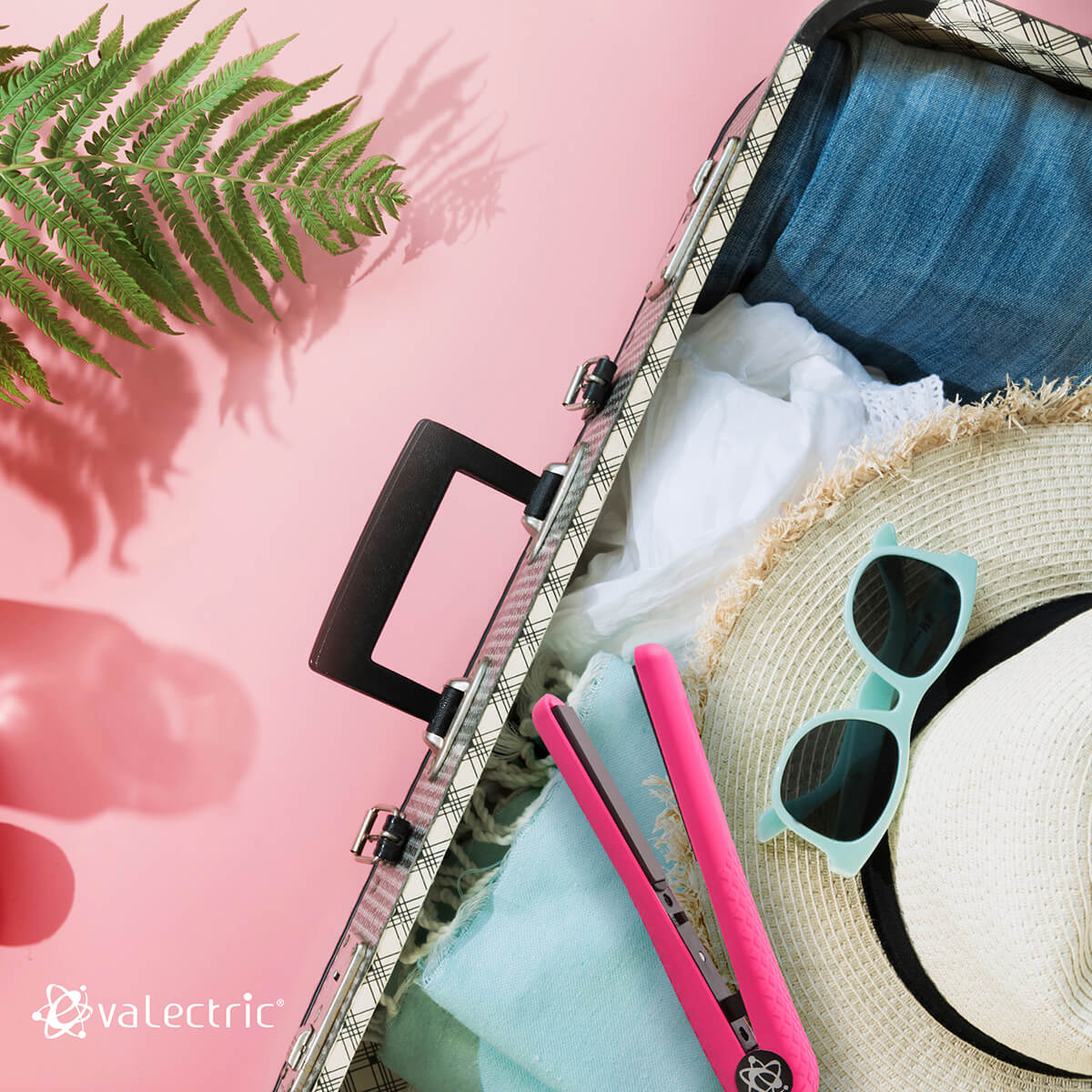 When it comes to the plate size of a flat iron, Evalectric fully understands that one size doesn't fit all. Those with short hair need smaller plates, as do those with bangs. For this, our Mini Classic Styler is ideal. It boasts 1/2" plates that are ideal for shorter lengths. Its cute and compact size is also great for when you're traveling and don't want to go overboard with too many styling products in your suitcase.
Of course, if you have thick and long hair, using 1/2" plates to straighten your mane would take hours. Larger plates, such as the 1.25" ceramic plates that can be found on the Ceramic Silk Straightener, will get the job done so much faster.
Looking for a plate size that falls somewhere in the middle? The Ultra Beauty Titanium Pink comes with 1" plates, making this model ideal for both short and long hair.
Take Control of Temperature
Everyone's hair is different. This means that there's no single flat iron temperature that could possibly suit everyone's hair.
This is why it's so important to have an adjustable temperature control on your flat iron. If you have fine and fragile hair, you can dial things down and go with a slightly lower heat that'll still style your hair but without damaging it. On the other hand, if your hair is extremely thick and strong, you'll need a higher temperature to tame that mane.
It's always helpful to have varying temperatures for different hairstyles too. For example, create curls with a low heat (and yes, Evalectric flat irons are ideal for both straightening and curling the hair!), and they'll look like soft and subtle waves. However, do the same flicks of your wrist with a higher temperature and they'll look more defined and structured.
When it comes to adjustable temperature controls on a flat iron, Evalectric offers this in most of our models. With maximum temperatures of 500°F, you'll be covered no matter the type and thickness of your hair.
Invest in the Power of Negative Ion Technology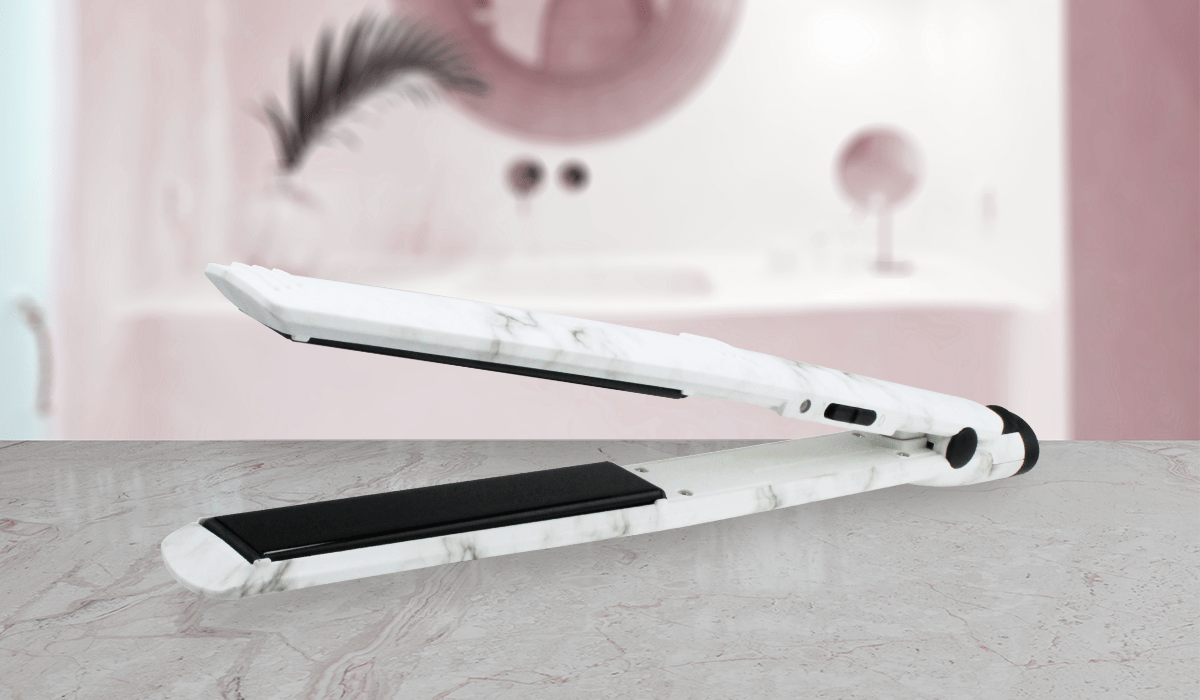 Have you ever tried an ionic flat iron? Evalectric loves the power of negative ion technology, which is why we've incorporated it into most of our hair straightener models.
If you're not familiar with it, ionic straighteners emit negative ions. These neutralize the positive ions that are naturally found on the hair. As a result, instead of sporting a frizzy and fluffy finish, your hair will look smooth and shiny.
Floating Plates for Flexibility
In some flat irons, the plates are 100% attached to the flat iron unit itself. However, Evalectric flat irons utilize floating plate technology. This means that, rather than being completely attached to its base, the plates of our flat irons sit on springs.
These springs enable the plates to tilt to various angles, to a certain extent, of course! They don't go so far as to be annoying, but they do adapt to various amounts of tension and friction to make it easier to style your hair.
Floating plates also act as cushioning for the hair as it passes through the plates. This means a reduced risk of tangles and snags. Instead, your hair will look silky and perfectly styled.
We Love Fun Colors & Quirky Prints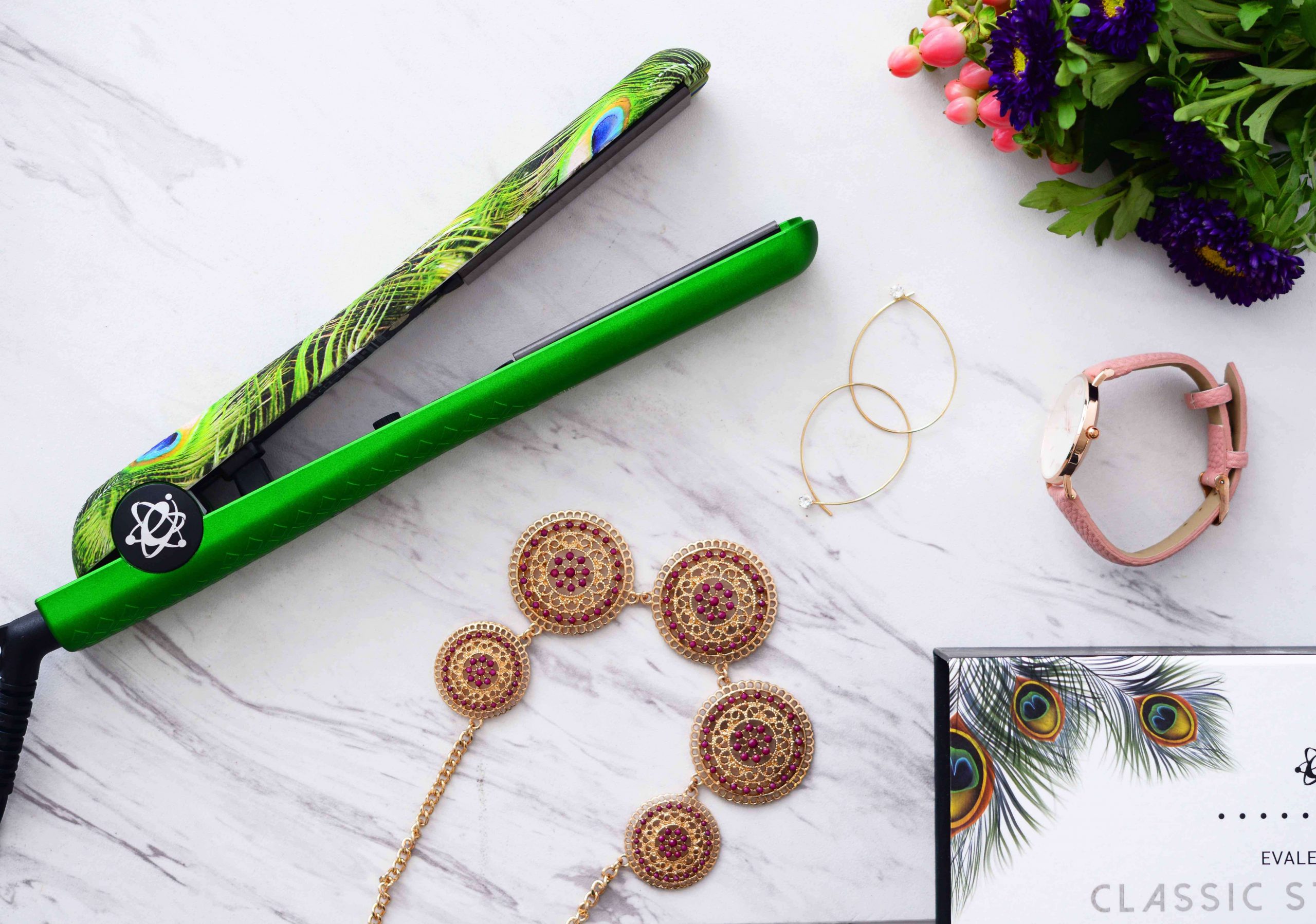 In case you hadn't guessed by now, we at Evalectric embrace color and prints when it comes to our flat iron designs. If you don't want a boring flat iron, Evalectric straighteners will definitely appeal to you!
One example would be our French Lace Classic Styler. Chic and sophisticated, the French lace pattern that this design sports means that this flat iron will look absolutely exquisite on your dresser. The same Classic Styler model comes in a zebra print too, with this classic pattern capable of complementing most home decor styles.
If you're a fan of floral prints, check out the Sweet N' Flower Professional 1.25. With ceramic plates, along with all of the other must-have features we've mentioned above, this is one of our most popular models among the pros. Plus, its stunning floral pattern doesn't hurt either!
If you'd prefer a solid color, we have a bit of everything. From classic black to pinks and purples to an exquisite lime green, we love it when styling tools add a bit of personality to a dresser.
Need More Than a Flat Iron? Evalectric Sells Styling Sets Too!
Flat irons are incredibly versatile, especially the ones from Evalectric. You can use them to straighten, curl, crimp, and so much more.
However, sometimes, in order to achieve true perfection, you need a few other styling tools in your arsenal. Purchasing them all individually can really add up, which is why Evalectric sells a variety of styling sets that offer great value!
If heated styling tools are what you need, take a look at our Silk Complete Set. In addition to our regular Ceramic Silk flat iron, Evalectric has also included our signature Mini Straightener into the deal. This is joined by our Grande Styling Wand 18/25mm. With patented tourmaline technology, this wand perfectly complements the two flat irons in the set.
If you're concerned about the effect that all of this heat styling will be having on the look and feel of your hair, feast your eyes on the Evalectric Hair Care Set. It contains our Ultra Turbo Styler, a flat iron that boasts a number of clever features. This straightener heats up to an impressive 500°F, making it perfect for those with thick and tough strands.
We've also added in our Hair Serum and Hair Mask to this set. The mask is loaded with panthenol and argan oil to leave damaged hair looking repaired and rejuvenated. Meanwhile, the serum boasts aloe extract and vitamin E. Use it before styling to give your hair extra flexibility and shine. Alternatively, apply it to your locks after using your heat styler to lock your look in and give your mane a glossy finish.
With Evalectric, Flat Irons Aren't the Only Way to Straighten Your Hair…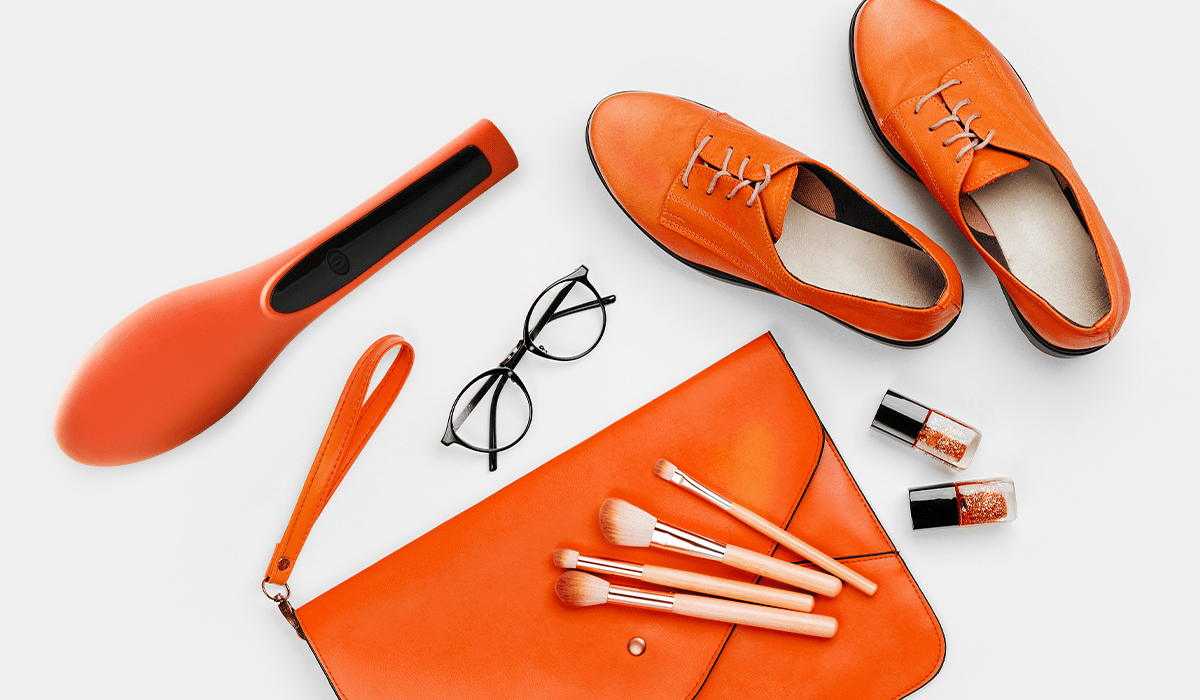 Flat irons tend to be the go-to tool for anyone who wants sleek and straight locks.
However, although we adore the classic flat iron, Evalectric is all about giving people choice, which is why we created a hair straightening alternative…
Meet the Straight Brush Styler. Suitable for all hair types, this styling tool makes straightening your hair so much more convenient. It makes use of infrared heat to offer five different temperatures. As we mentioned earlier, this is an important feature to look for when purchasing a heated styling tool.
Our Straight Brush Styler also utilizes negative ion technology to ensure that your hair looks as smooth and shiny as possible once you're done styling.
How to Straighten Your Hair With the Straight Brush Styler
If you've never used a straightener brush before, you'll love how simple it is. The prep work is the same as when using a flat iron. This means washing and conditioning your hair just like you usually would. We'd recommend doing this with the Evalectric Shampoo and Conditioner. Both have been enriched with argan oil and proteins to strengthen and soften the feel of the hair.
Then, either air dry or blow dry your hair. In order to prevent damage, you should only use the Straight Brush Styler on dry hair.
Make sure that your hair is tangle-free, covered with a heat protectant, and split it into sections. Then, plug your Straight Brush Styler in and pick your temperature setting. Once your brush has heated up, use it to brush each section of your hair. Try to go from root to tip in one smooth motion. If you'd like to take another pass at it, give your hair a few seconds to cool down before doing so. Again, this will help to prevent damage.
Once you're done, give your hair a spritz with a styling spray to lock in all of your hard work. Evalectric's Extreme Hold Hair Spray is a popular choice because of how it adds a natural-looking gloss to the hair while holding it in place beautifully.
Where to Buy an Evalectric Flat Iron From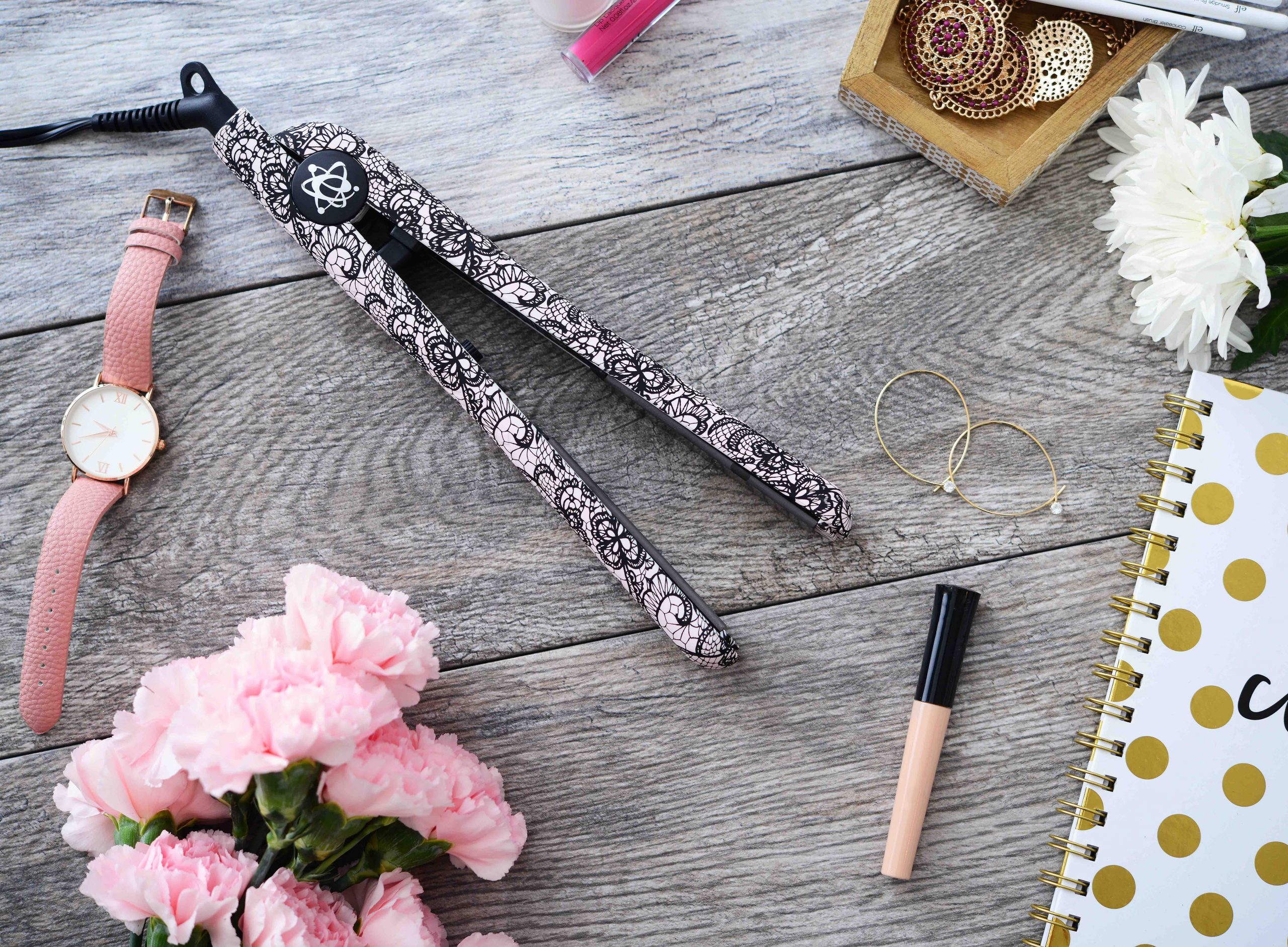 Love the sound of Evalectric flat irons?
You can purchase one online directly from the Evalectric website. Not only do we offer free shipping within the USA, but we also provide international shipping for a flat rate fee too! This means that, no matter where in the world you live, if you're wanting a top-quality flat iron, Evalectric can deliver!
Final Words
If you're looking for a new flat iron, Evalectric really does have your back. As you can see, we try to give our customers as many choices as possible. From adjustable temperature dials to various plate materials to a range of sets that enable you to update your entire hair styling arsenal in just one click, it's easy to see why Evalectric's styling tools are so often favored by the pros!
Click here to browse more of Evalectric's bestselling products.
---