How to Make the Most of Your Evalectric Hair Mask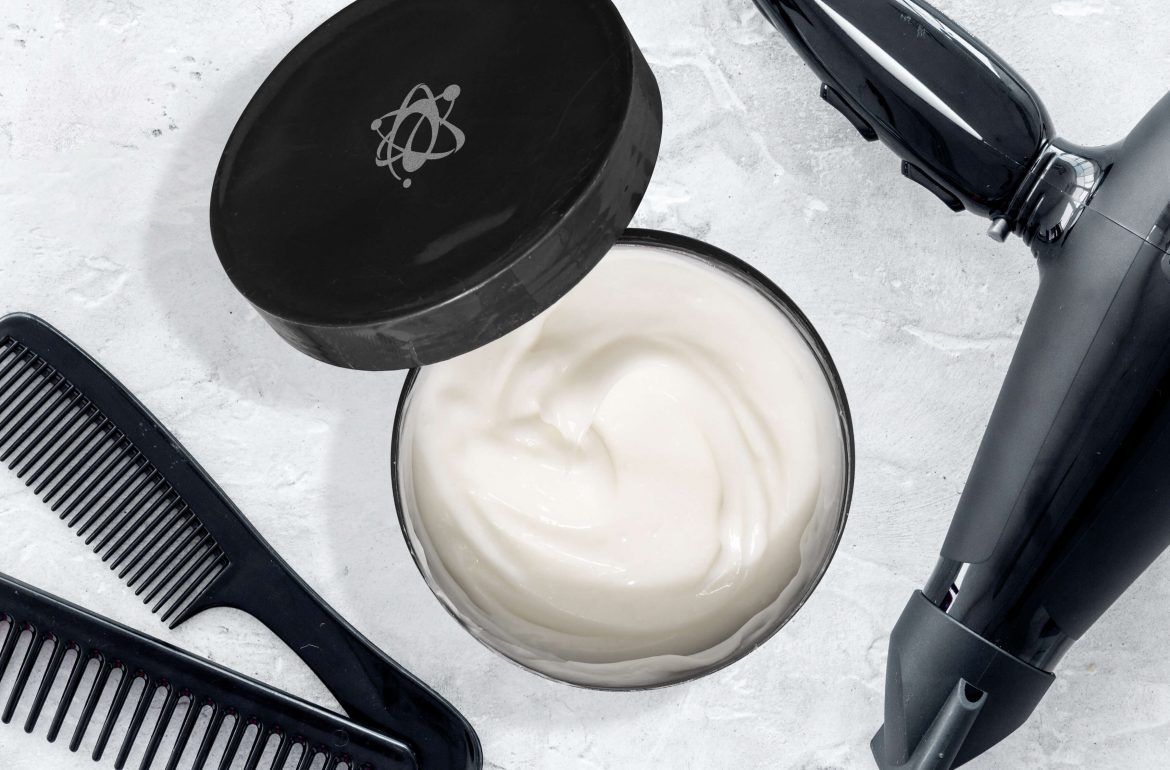 Keeping your hair moisturized at all times is key when it comes to sporting healthy-looking, luscious locks. But sometimes, when your hair is extra parched or feeling a bit fragile from too much heat-styling, the rinse-off conditioner you use in the shower daily just won't cut it.
Once in a while, your hair will crave deeper and more intense moisture. That's where the deeply conditioning Evalectric hair mask comes in. It hydrates and moisturizes your hair simultaneously, giving you soft, fortified-feeling strands that look full of life and bounce.
But if you don't use your hair mask properly, you may not reap all its tremendous benefits. Let Evalectric show you how to make the most of every deep conditioning sesh you have with the Evalectric hair mask.
Introducing Your New Favorite Hair Mask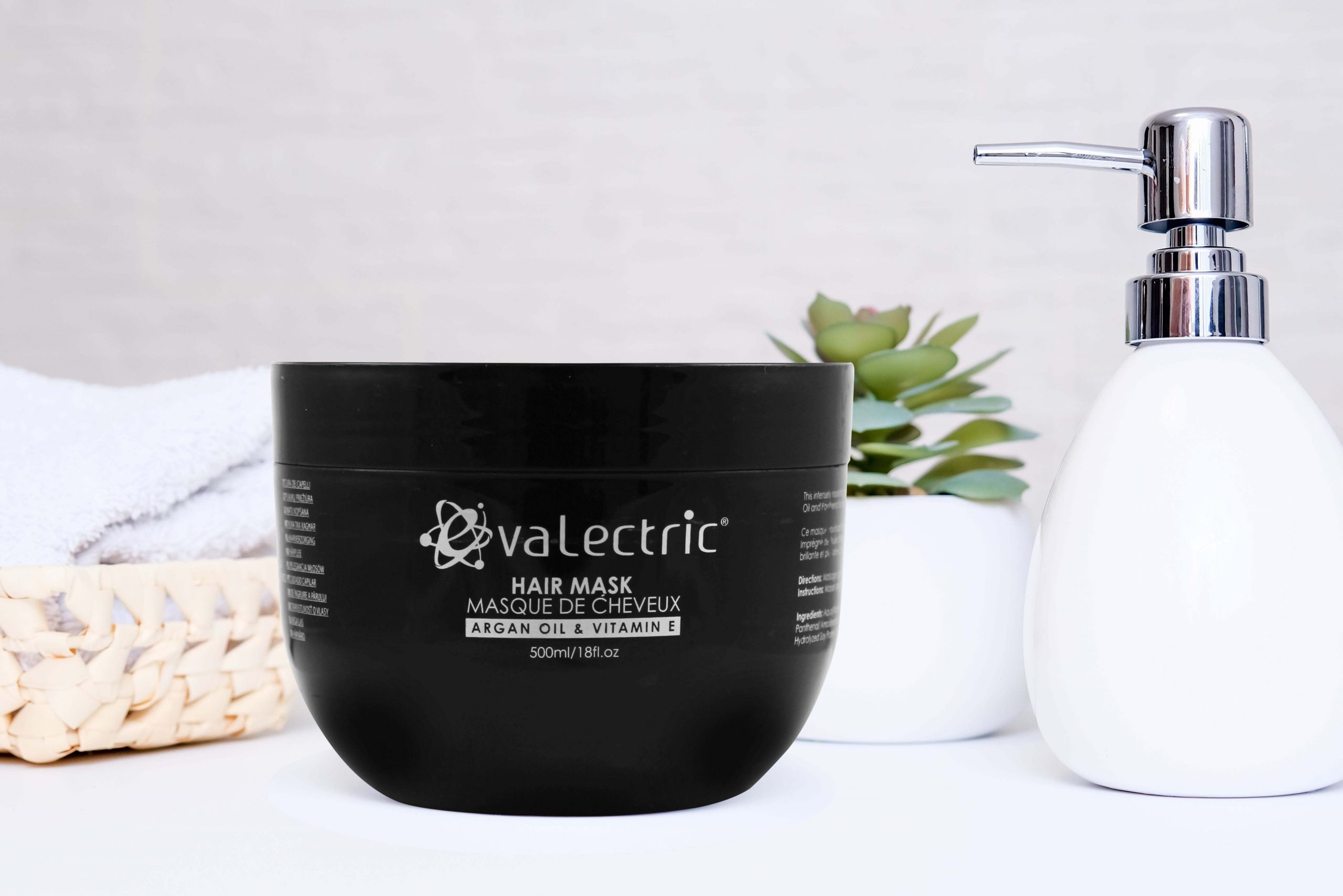 When your hair is feeling a little dry, rough, and straw-like in texture, it's practically begging you to bust out a rich deep conditioner. What better than to pamper your hair to the moisturizing goodness of the Evalectric hair mask?
This mask provides intense hydration and moisture to bring back the smoothness and shine to the appearance of dull, stressed-out hair. It helps strengthen the feel of your hair.
It's infused with argan oil, also known as "liquid gold" in the beauty world. Argan oil is excellent at conditioning the hair and adding luminosity to your locks for a healthy glow. It also helps tame frizz and flyaways, leaving your mane looking sleek and smooth.
The Evalectric hair mask is also rich in panthenol, a derivative of vitamin B5. This provitamin strengthens the feel of the hair and improves moisture retention to keep your hair looking silky-smooth for longer. You'll see panthenol in many creamy conditioners that provide intensive moisture, just like this one.
This hair mask can be used as a replacement to your everyday conditioner a few times a month or when your hair feels insanely thirsty for extra moisture. You can also opt to use it as a deep conditioning mask before your shower. Either way, you'll end up with tresses that feel soft, smooth, and thick.
Why is Deep Conditioning with a Hair Mask Important?
Many people think of hair masks and deep conditioners as once-in-a-while treatments to pamper your hair. But using the Evalectric hair mask isn't just an indulgence for when you feel like it; it should be a regular part of your overall hair care routine.
Yes, regular daily conditioners should be moisturizing enough to keep your hair hydrated all day. But when your hair is super dry and damaged, it needs something more emollient and intense — a deep conditioner. And it should be used sparingly but regularly.
Thicker, more intense hair masks have deeply penetrating ingredients to enter the hair shaft and feed it all the nutrients it needs to feel more resilient and moisturized from within. Regular conditioners only focus on instant, temporary softness and shine, which means they'll have fewer penetrating ingredients.
So why use a deep conditioner like the Evalectric hair mask regularly? There are countless reasons.
Moisturizing Benefits
Let's start with its primary purpose: moisturizing your strands. When your hair has enough moisture, it adds shine luster to your locks. It also improves the feel of your hair's elasticity.
While you can get moisture from serums, leave-ins, and many other treatments, deep conditioners are made to latch onto your hair fiber, keeping it feeling moisturized for longer than just a few hours.
Repairs the Look Damaged Hair
The Evalectric hair mask is also excellent at repairing damaged hair. If you have color-treated hair or love your curling wands and flat irons a bit too much, you may notice that your hair feels dry and brittle all the time. Deep moisture can do just the trick to nurse the appearance of your hair to health and bring its look of vitality and life back.
You don't have to do much work to boost your hair's healthy feeling after using the Evalectric hair mask. But there are a few things you can do to make the most out of your product. Here are a few tips to ensure you're maximizing your deep conditioning mask:
Trap it in Heat for Better Moisture Absorption
If you have low porosity hair, your hair masks may have a harder time penetrating your cuticles. To help open up your hair shaft, use a little heat while you have your mask in your hair. Heat helps the deep conditioner penetrate your strands better, reaching as deep as possible to moisturize from within.
There are many ways you can do this. Saturate your hair with the Evalectric hair mask, wrap it up in a shower cap, and then sit under a hooded dryer for 15-30 minutes before your shower. If you have a thermal cap, that should work too.
If you're a bit low-maintenance and don't have those fancy accessories to add heat to your hair mask, you can always make do with a hotel towel. Simply wrap it around your hair once you have the mask on, sit and wait for half an hour or so, and rinse off in the shower when you're done.
Clarify Your Hair Thoroughly Before Deep-Conditioning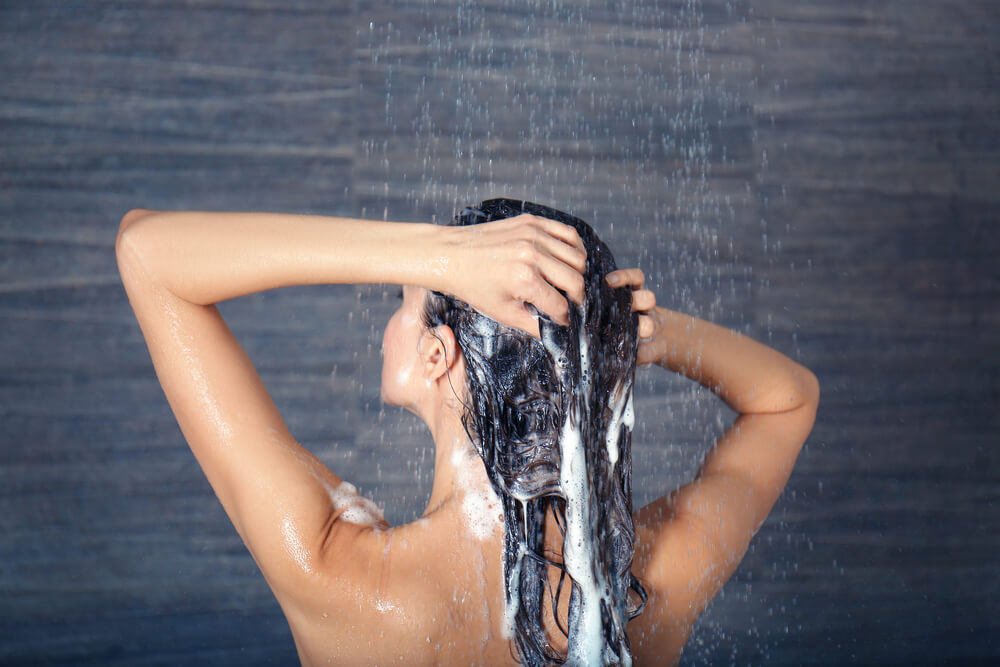 When you're between wash days, dirt and grime can accumulate in your hair and create a build-up of nasty deposits on your strands.
This build-up can create blockages that keep your Evalectric hair mask from sinking deep into your hair shaft. It's important to thoroughly clean your hair before using your hair mask as a deep conditioner during wash days.
Using a clarifying shampoo will get rid of all the excess sebum and stubborn silicones that may be suffocating your tresses. It refreshes the feel of your hair, turning it into a black canvas with zero build-up. Now, your hair can drink up all the ingredients from your hair mask.
After washing your hair with a clarifying shampoo, rinse it out with warm water. This helps open up your cuticles a bit more, giving them an easier time to absorb the moisture from your hair mask.
Use it to Detangle Knots in Your Hair
When your hair is dry and damaged, it's more susceptible to knots and tangles. This is because dry, rough strands snag at each other easily, creating fairy knots that feel impossible to comb through. But put those scissors down! You can use your Evalectric hair mask to detangle them instead.
Many people advise against detangling your hair while it's wet because it's easier to pull out strands when your hair is soft and elastic. But it's safe to do so when you have a product with intense slip, making it easier to get the most stubborn tangles out.
Allow your Evalectric hair mask to sit in your wet hair for the recommended 5-8 minutes. When your hair has soaked in some of the moisture and slip, use your fingers or a wide-tooth comb to carefully work through the knots.
Be super gentle with this. Always start at the ends instead of the roots. That way, you can avoid unnecessary hair fall. Don't tug at your hair — just use your fingers or comb to glide through, but let the hair mask do most of the work.
Don't rush detangling, either. If you try to detangle quickly, you might start pulling on your strands without meaning to. This can lead to breakage and hair loss.
Balance Your Hair's Moisture with Some Protein
Unlike the Evalectric shampoo and conditioner, this hair mask doesn't contain protein. So if you plan on using this mask regularly, make sure you balance it out with a protein treatment at least once a month.
To look healthy and bouncy, your hair needs a balance between protein and moisture. Protein gives your hair structure and bounce, while moisture provides elasticity, softness, and shine. The Evalectric hair mask ticks off the moisture box. But to get the best result, you must feed your hair some protein too.
If you end up over-moisturizing your hair (yes, there is such a thing!), it can go through hygral fatigue. This makes your hair very porous and gummy in texture. It will look and feel limp. It's something to watch out for because the Evalectric hair mask is super moisturizing.
An egg and yogurt protein treatment is super easy to make at home. Eggs are rich in protein and fatty acids to moisturize your hair, while yogurt has probiotics that can thicken and add body to your hair.
Simply combine one egg and two tablespoons of yogurt and use the mixture as a 30-minute deep conditioner before your shower. You'll come out with stronger, more resilient hair with tons of bounce. It's a great way to let the Evalectric hair mask's moisturizing power really shine through in bouncy locks.
Use it in Conjunction with Other Evalectric Hair Products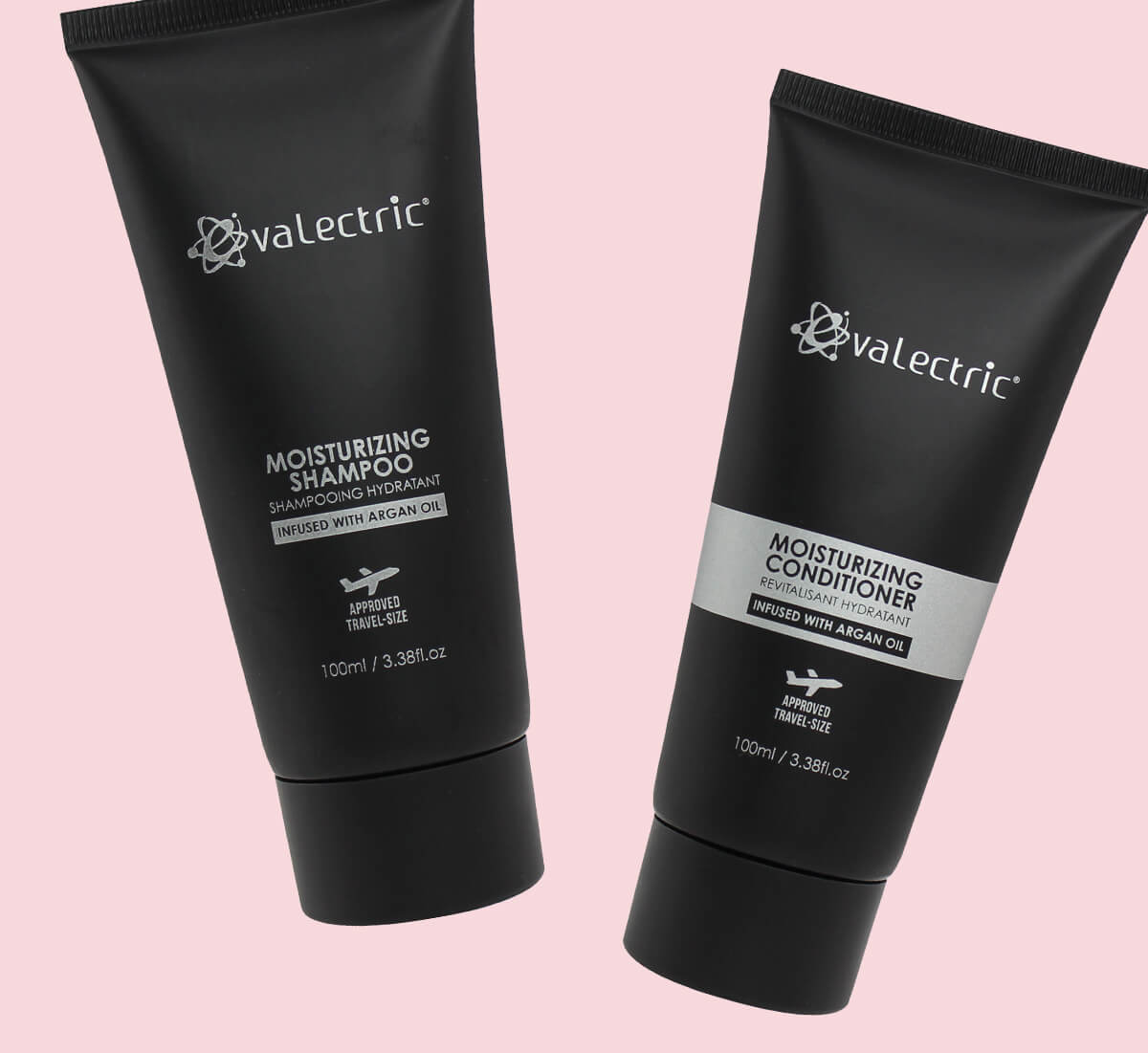 Although Evalectric hair products can work independently of each other, they work great as a system too. If you pair your hair mask with the Evalectric shampoo, you'll get an even more hardworking result since it has the same potent argan oil as your mask. You'll also get extra proteins to strengthen the feel of your hair as you wash it.
Both products work to moisturize the hair, strengthen the feel of damaged locks, and tame the look of frizz. You'll find that the result is more effective than using just one of the products by itself.
Treat Your Hair with this Mask After Excessive Heat-Stying or Chemical Treatments
We know — it's super tempting to use and abuse your favorite Evalectric heat stylers to get those perfectly twisted curls or sleek, pin-straight locks. But using your straighteners and curlers too often and at very high temperatures can rough up your cuticle and end up damaging and drying out your hair.
As soon as you feel like your hair is feeling a bit more parched than usual because of your styling treatments and coloring jobs, deep condition with the Evalectric hair mask. When your hair feels super brittle, it's prone to breakage and split ends. Your hair mask can save the day.
Seal in All the Hydrating Goodness with Cold Water
When rinsing your hair mask off, always use cold water. This helps seal your cuticles, locking in all the hydration in your strands. Cold water also helps smooth down your hair, keeping it looking sleek and tidy without the frizz and flyaways that make it look unkempt.
Cold water can also boost shine in your hair. This will make your mane look super healthy and lustrous. This is something the hair mask already delivers, but switching out your hot water for something cooler will make your hair look even more glowy and beautiful.
On the contrary, hot water can dry out your hair. This renders your hair mask useless. Dry hair can lead to more frizz and roughness. Scorching hot water also damages your roots, which can lead to hair fall.
Make it a Weekly Habit to Keep Dry Hair Moisturized Often
If you have super dry and damaged locks, your hair will love a weekly deep conditioning session with this hair mask. Turn it into a weekend treatment to pamper your hair and leave it looking extra glossy and soft after a long week—something to look forward to that will benefit your hair's overall appearance.
Just be sure not to do it too often. Over-conditioning your hair can disrupt the protein-moisture balance in your hair, turning your luscious locks into a limp, gummy, brittle mess.
If you have fine, low-density hair that isn't particularly dehydrated, you can space out your deep conditioning days to once every two weeks. That way, your delicate strands can avoid the risk of hygral fatigue.
Conclusion
If you're trying to bring the look of dull, damaged hair back to life or simply feel like your tired-looking, dehydrated locks need an extra boost of hydration, the Evalectric hair mask can get the job done. Just remember the tips above to maximize its moisturizing power!
Be religious in following these rules so that you can reap all the benefits of this mask, down to the last drop of rich goodness. If you do, you'll be rewarded with hair that looks smooth and sleek, and feels resilient against a little extra heat-styling.
---