The New Year Hair Trends That'll Last the Night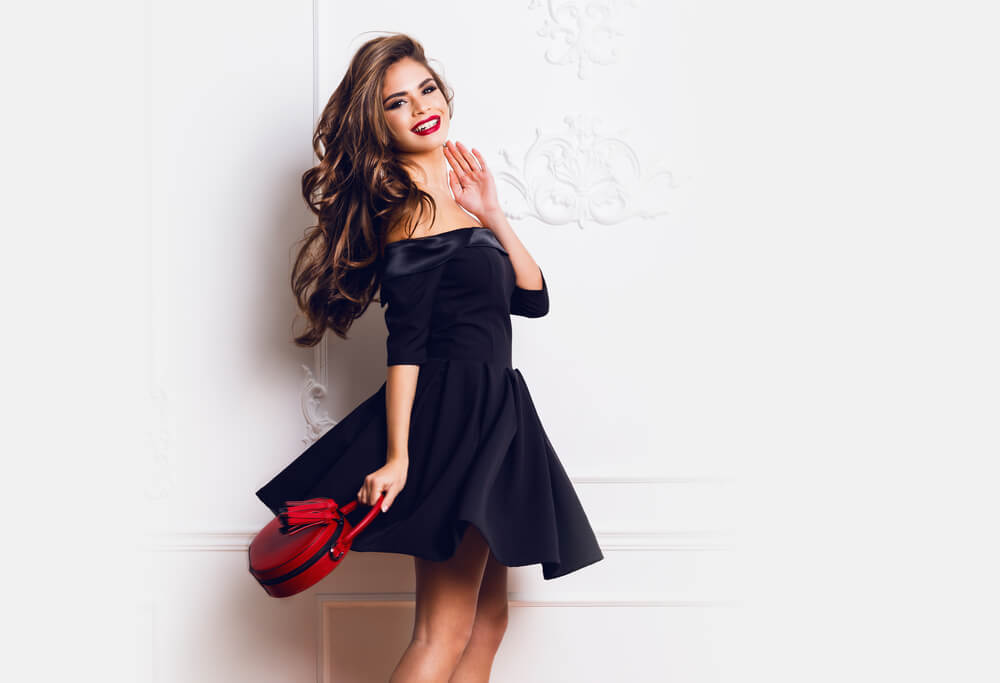 The holidays are a great time to try out new and creative hair trends. It's a time of year where you meet up with friends and family, so you can show off those tresses you've been growing out or that bold new haircut you're rocking. And holiday parties call for tons of photos, so you always have to look your best.
But when it comes to New Year's Eve, it's not only about looking pretty and festive. Since the parties can get kind of wild before the clock strikes twelve and we welcome in a new year, you need your hairstyle to stay in place all night. Lest you end up looking unruly in everyone's Instagram stories. Yikes!
Want to look cute and snatched until the ball drops on New Year's Eve? Here are some of Evalectric's favorite New Year hair trends that will last the entire night. 
Large Waves for a Sexy, Tousled Look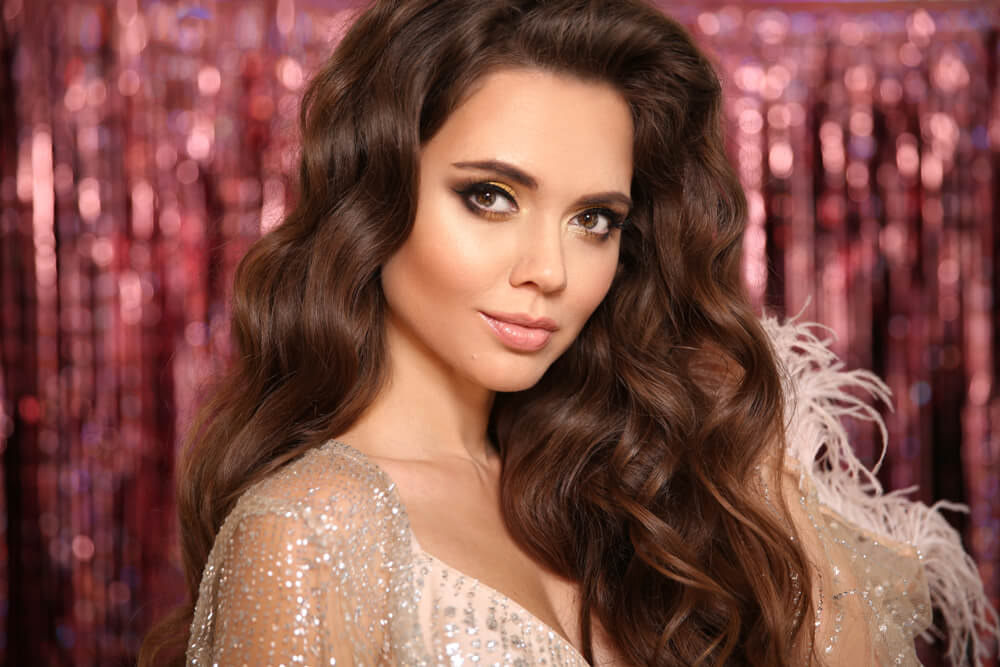 Though many people tend to focus on fancy updos and retro hairstyles to celebrate the holidays, effortless, beachy waves are making a comeback in the winter months. There's something about tousled waves that is a classic for any season, including Christmas and New Year.
All you need to achieve these waves is a thick curling wand. The Evalectric 25-18 Curling Black is perfect for that. The barrel diameter is quite thick, so you get the versatility to create shapely spirals or soft curls and waves.
The barrels are made from Teflon and use far infrared technology for heat. So, even if you use the curling wand on high heat, you'll still incur minimum damage on your strands. They're also clipless, so you can rest assured that heat distribution throughout the barrel is always even.
When curling with this wand, take bigger sections of hair at a time so that you make soft, large curls. Shake out your hair once every section is curled, and you'll have beachy waves — your new go-to for New Year parties.
Curly High Ponytail to Balance Sleekness and Volume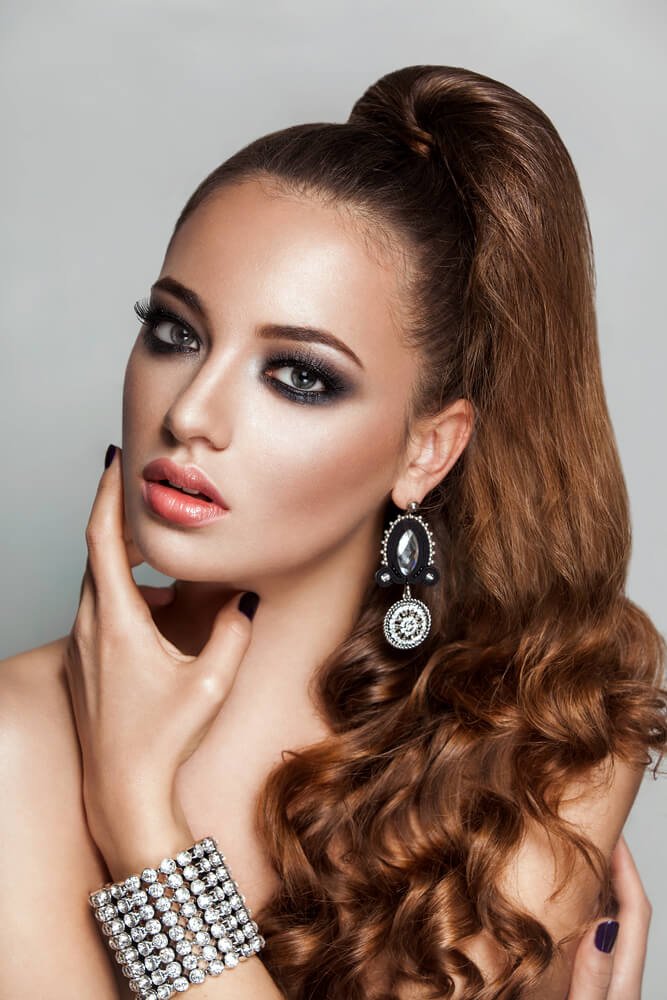 The uber flattering high ponytail never goes out of style. It's usually worn sleek and straight, but to make it more fun and exciting for New Year, we suggest trying it out with curled hair. It's an excellent way to add volume and body to your mane while still looking sleek and stylish.
The first thing you have to do is flip your head over and brush downwards. Gather all your hair onto the crown of your head using a hairbrush and then tie it all up with a scrunchie or hair tie. Never go for rubber bands and elastics for this hairstyle, as they can cause breakages later on.
The technique of being bent over while doing this helps you get the most precise, sky-high placement of your ponytail. It also keeps your arms from hurting, which usually happens when you try to achieve this look right side up.
Finish off by using the Evalectric Hair Styling Spray to keep your hair looking sleek and pulled back all night long. This hairspray is formulated with soy proteins and argan oil to add give your hair the look of extra shine and strength while giving it a flexible hold.
Focus your spraying on the crown of your head, where your hair is snatched backward into the ponytail. Make sure there are no flyaways and baby hairs ruining your hairdo. If you see any, lay them down flat with the hairspray. Finish off by re-curling some of the pieces of your ponytail for fresh spirals.
Super Straight Locks to Show Off the Chicness in Simplicity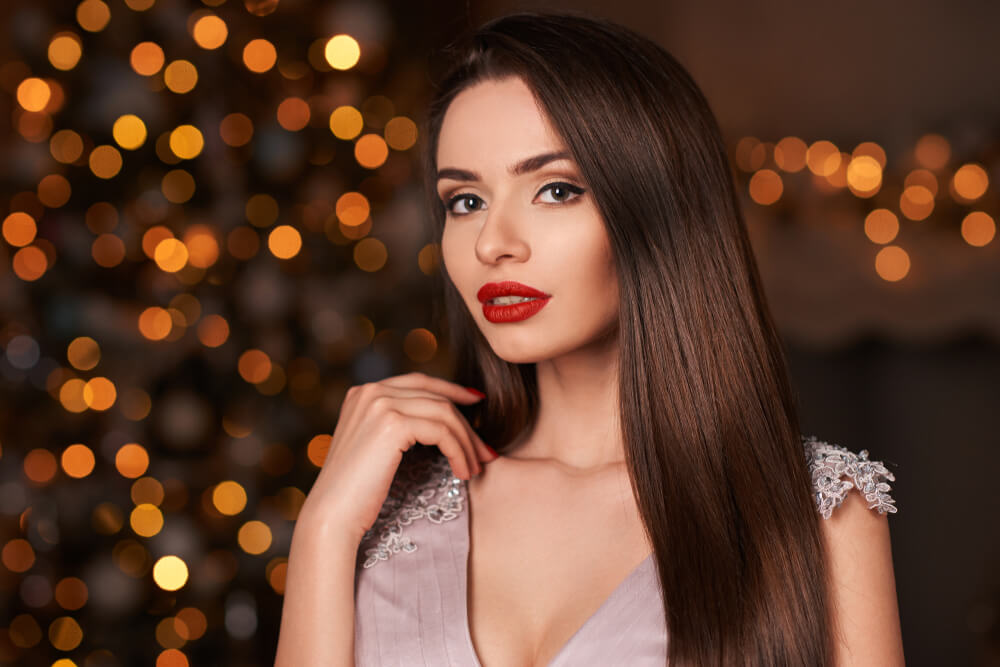 Pin-straight hair was all the rage in the grungy 90's, but thanks to a couple of Chanel fashion shows and Instagram hair trends during the pandemic, it's back in style — just in time for the New Year celebrations.
Straight hair worn down is the epitome of classiness. And all you need to do to achieve this look is use a high-quality flat iron that won't damage your hair so much. That's exactly what the Evalectric Christmas Red Classic Styler strives for.
Many women, especially those with natural curls and waves, avoid straightening their hair because of the impending heat damage that renders their hair dry and dull. But this flat iron is made with ceramic plates that are extra gentle on the hair. So, you get sleek-looking tresses with less damage.
It's also designed with negative ion technology, which seals your hair cuticles to create a smoother-feeling texture. It's super effective if you want to perfect super-straight hair.
Elevate your pin-straight hair by making it look glossy. Use a little bit of our Evalectric Hair Serum to add luminosity and shine to your sleek, straightened appearance, and you'll be catching everyone's eye at your New Year's Eve party.
Put Half of Your Hair Up and Tie it Together with a Festive Bow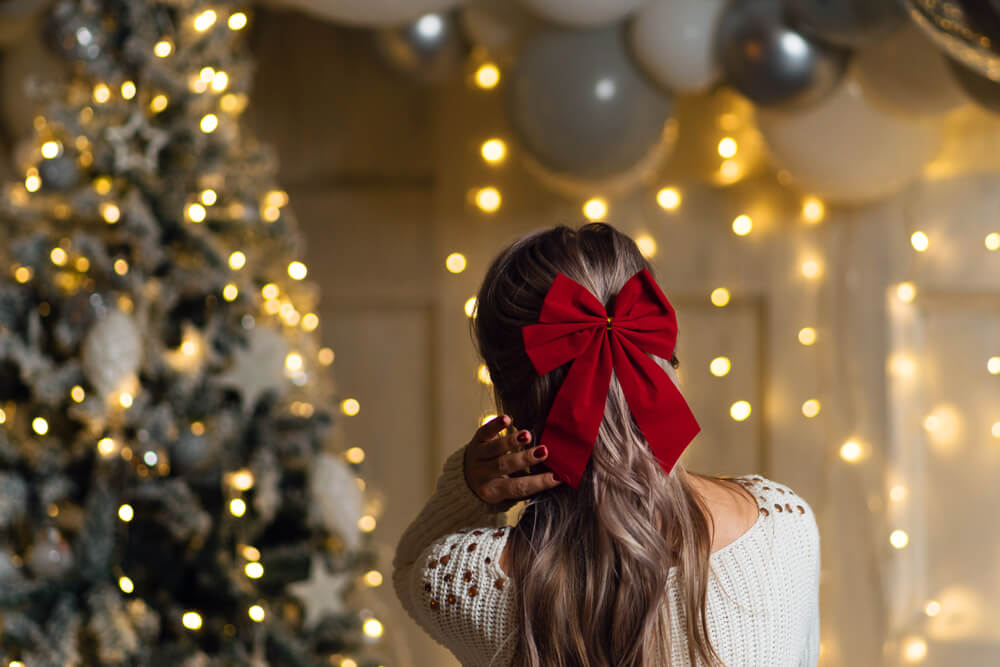 If you want to wear your hair down but still look neat and not have any stray pieces blowing into your face all night, a half-updo will work wonderfully for you. All you have to do is gather up and prettify the top half of your hair, and let the bottom half be by wearing it down.
There are plenty of ways to do a half updo. You can go for a teased bouffant if you want a retro feel to your look. For something more laidback, you can go for a quick and easy baby bun on half of your head. Whatever style you go for, just wrap half of your hair up in a ponytail, and you're done!
To make it a little more festive, you can tie your half-up hair with a red bow. Not only does it scream "holidays," but it'll help to keep your hair in place all night long.
Elevate Your Half-Up Look with Braids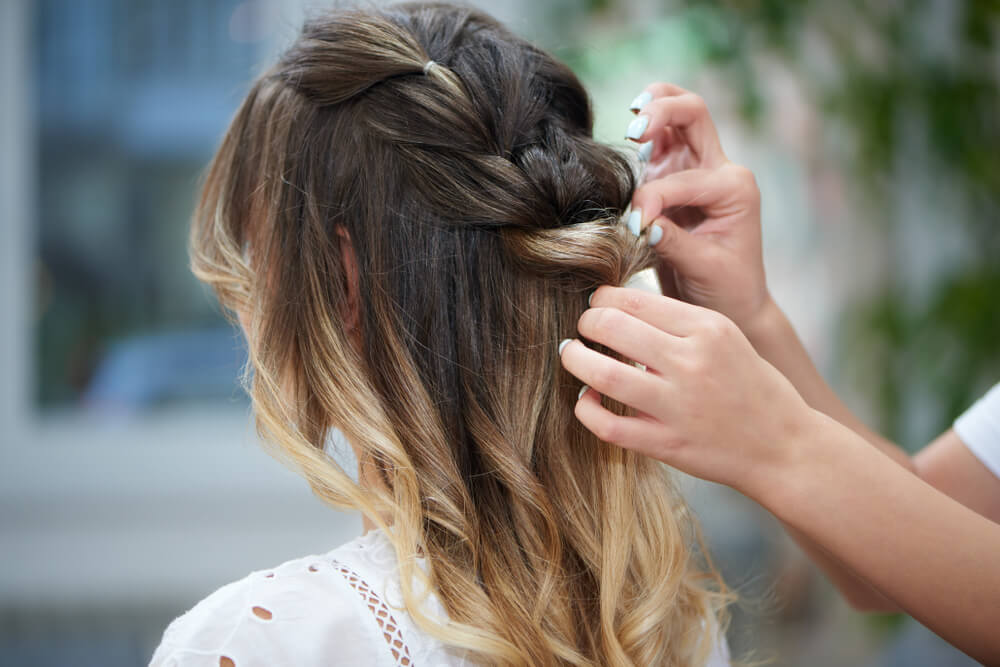 Bored of teased hair and buns for your half updo? Give it a more romantic touch by adding Dutch braids to the part of your hair that's up. It's an all-around girly hairstyle — you have braids up top, and then flowy tresses cascading down your back.
All you have to do is braid from your hairline going down to half of your head. Tie up the braids and leave the rest of your hair flowing down. For added volume, you can curl the hair that isn't in your braid.
This is a great feminine hairstyle to go for if you have short hair that you can't braid 100%. You still flaunt pretty braids while wearing your hair down effortlessly.
Play Around with Braids Even More in a Fancy Chignon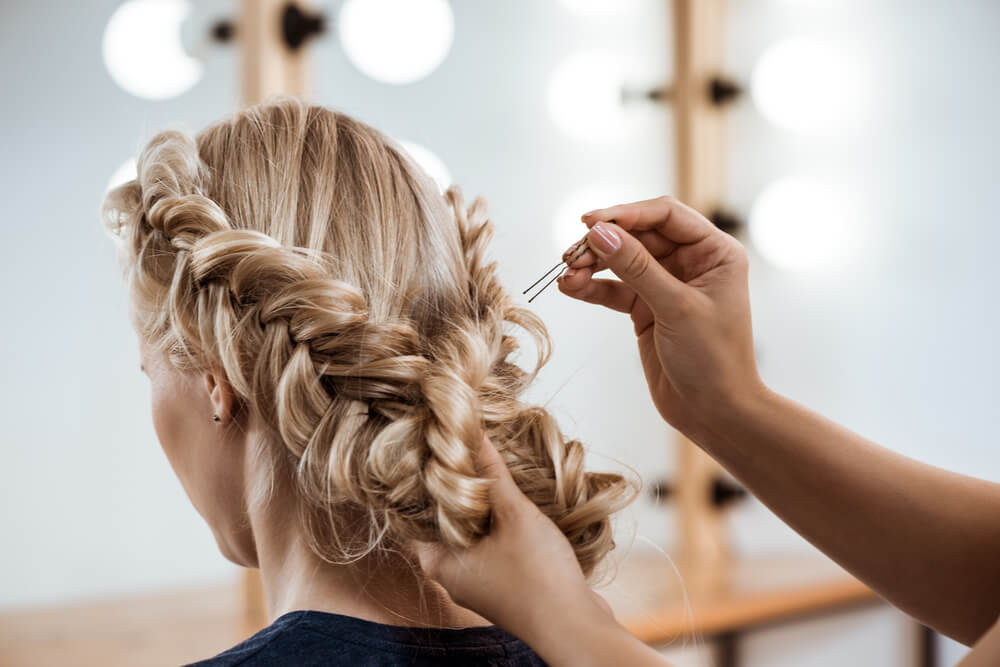 One of the most popular New Year hair trends that never goes away is a classic chignon. But this year, make it a little more special by incorporating braids into it. It's the perfect solution to wanting to sport cute braids but still end up looking sophisticated and mature.
A Dutch braid and bun combo would be perfect for this. Just do the braids for half of your head, and then tie the bottom half in a messy bun. It's a combination of effortless and romantic. It will end up looking like a crown braid, which is super sweet and feminine.
Another great thing about this hairdo is that, because it's an updo, it will likely stay up no matter how much jumping and dancing you'll do on New Year's Eve.
Add Some Youthfulness to Your Look with Trendy Space Buns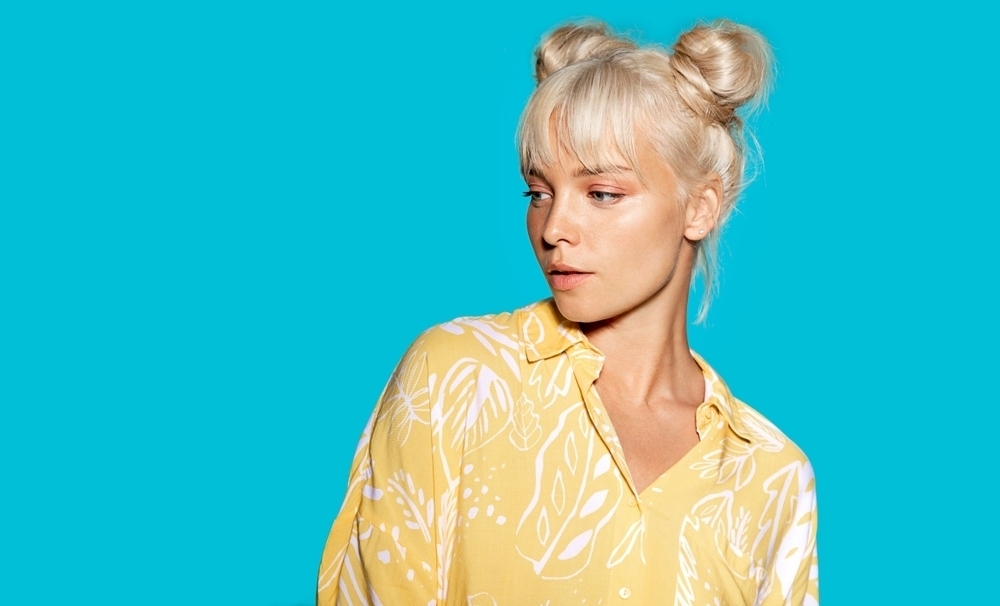 Space buns were a super popular hairstyle back in the 90s. But since Gen Z has become a huge lover of all things vintage and retro, space buns have become trendy again. Now, teens and even young adults wear space buns to party nights and music festivals. The best part? They're super easy to do.
Part your hair into two sections split down the middle. Then, put them into pigtails. The pigtails can be as high or low on your head as you want, but just remember that wherever you tie them up will be where your space buns end up.
At this point, you can simply wrap each pigtail around itself, creating buns. Tie them together with a thin hair tie and use bobby pins to hold stray hairs in place for a neat finish. Now, you have a seamless, youthful, quirky hairstyle to welcome the New Year in with a bang.
Other Ways to Make Your Hairstyle More Festive for the Party
You have to use the right tools and products too so that your hairdo and texture will last for hours on end. If not, you'll have messy, frizzy hair before midnight even strikes. But rocking New Year hair trends isn't all about longevity. Of course, the aesthetics matter too.
Spruce up the New Year hair trends above even more by adding festive accessories and unique ornaments to your hairstyle. There are tons of ways to elevate your hairstyle, and a New Year's Eve celebration is the best reason to play around with them.
Here are a few accessories that will make your New Year hairstyles look and feel even more party-worthy:
Barrettes

may seem old-fashioned, but if they're sparkly and have lots of diamonds and rhinestones, they'll make the perfect finishing piece to a New Year's hairstyle.

They're elegant but still have that gorgeous brilliance that can make your look extra festive for the occasion. Use one to hold together your half updo or chignon, and you'll achieve a balance of sophistication and fun.
Glitter hair

sounds childish, but it's a fun way to let your crazy side out when experimenting with New Year hair trends. Spray gold, silver, or even pink glitter into your hair to kickstart a wild night counting down to midnight. They'll look uber-cute with space buns!

Pearl beads are another accessory you can incorporate into your hair strands. You can insert them between sections of your braids or ponytail to add some uniqueness to your look while still maintaining an elegant, romantic look.
When Partying on New Year's Eve, You Need a Hairstyle That Will Last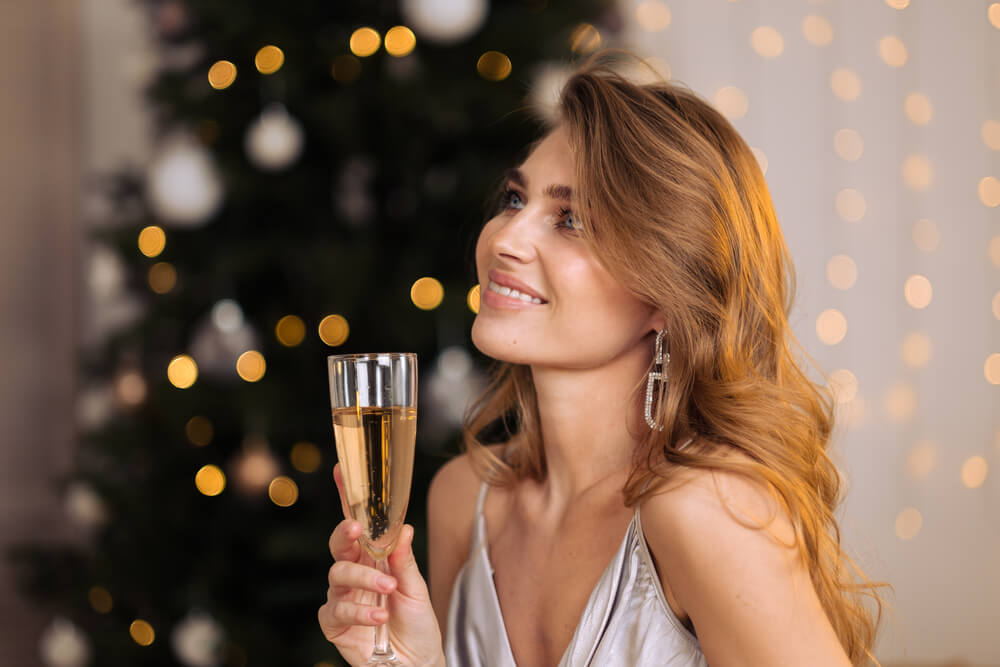 Choosing what New Year hair trends to follow for an upcoming part isn't as simple as putting your hair up in the latest style trending on TikTok.
You must choose a style that will work for your hair type, length, and even take into consideration your New Year's outfit! And the most important thing? Ensuring that the style is sustainable enough to last all night, no matter what you end up doing to ring in the new year ahead.
This is especially the case if you're celebrating with friends and family on New Year's Eve. When the champagne starts pouring and people jump up and down to party, you'll likely get all sweaty and tired. You could end up with ratty, unruly hair — and who wants to start the year looking like that?
When selecting heat stylers, they have to be of cutting-edge technology and should be super effective in changing the curl pattern of your hair. That said, they still shouldn't be too damaging, so that you can maintain your hair's healthy appearance.
But it's not just the tools you use. Playing around with New Year hair trends will be moot if you don't use supplementary styling products that will hold your hair in place for the duration of the night. So, you need those in your New Year's Eve hairstyling arsenal too.
Conclusion
There's always a reason to pull out all the stops and make sure your hair looks as fabulous as ever on New Year's. Ringing in the year while looking great gives you a fresh beginning. Not to mention all the photos everyone's going to take at whatever holiday party you choose to grace.
To make sure your hair stays in place and holds its shape throughout the night, try any of the New Year hair trends above. You can go chic and bold with super-straight locks, or soft and romantic with braided chignons and half updos. You can even opt for a bright and quirky look with space buns!
The possibilities are endless when it comes to deciding which New Year hair trends you'll take inspiration from. Just remember to use Evalectric's high-quality hot tools and long-lasting serums and sprays to ensure your look survives even the craziest of New Year's Eve parties.
---