A Winter Hair Regimen for Soft & Glossy Cold-Weather Hair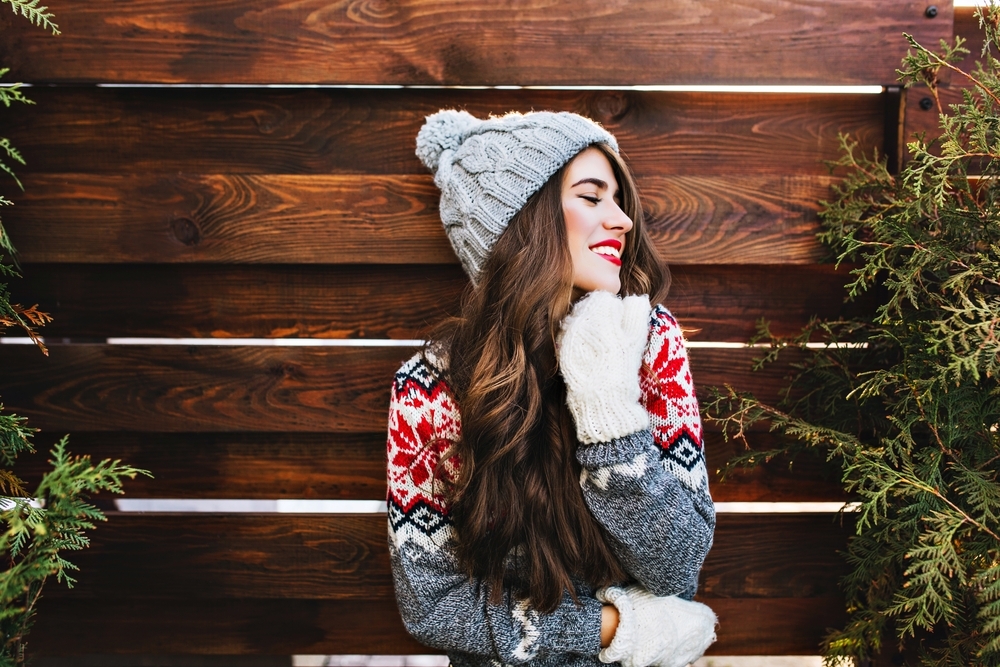 With the arrival of winter, you know that your inbox will be full of invitations to the seasonal holiday gatherings, festive family events, and joyous activities that make this blustery season memorable. 
But with the winter days come drier air, blustery winds, and extreme temperature drops. And it can be a challenge to keep your hair feeling healthy, stunningly glossy, and touchably soft. 
Simply put, winter is hard on your hair.
You'll want to take steps to begin a winter hair regimen that will protect and beautify the appearance of your luscious locks so that you can be sure that your hair looks stunning for all of your seasonal parties and festivities.
At Evalectric, we're proud to say that we've developed many innovative heated hair styling tools and high-quality hair care products that you can count on to revive and renew the look of your cold-weather hair. We've designed our products to leave your tresses looking glossy and unbelievably soft by targeting and treating your seasonal hair concerns using cutting-edge technology.  
Are you ready to learn more about how to achieve the perfect winter hair regimen for drop-dead gorgeous winter hair that radiates beauty? 
Stick with Evalectric as we share the inside scoop on the steps you can take, starting today, to secure enviable strands as the frigid air blows outside. We'll also reveal the tools and products you'll want to snag today to help make it happen!
Now, let's take a look at the first essential step of your new winter hair regimen.
Keep Your Strands Hydrated with a Moisturizing Shampoo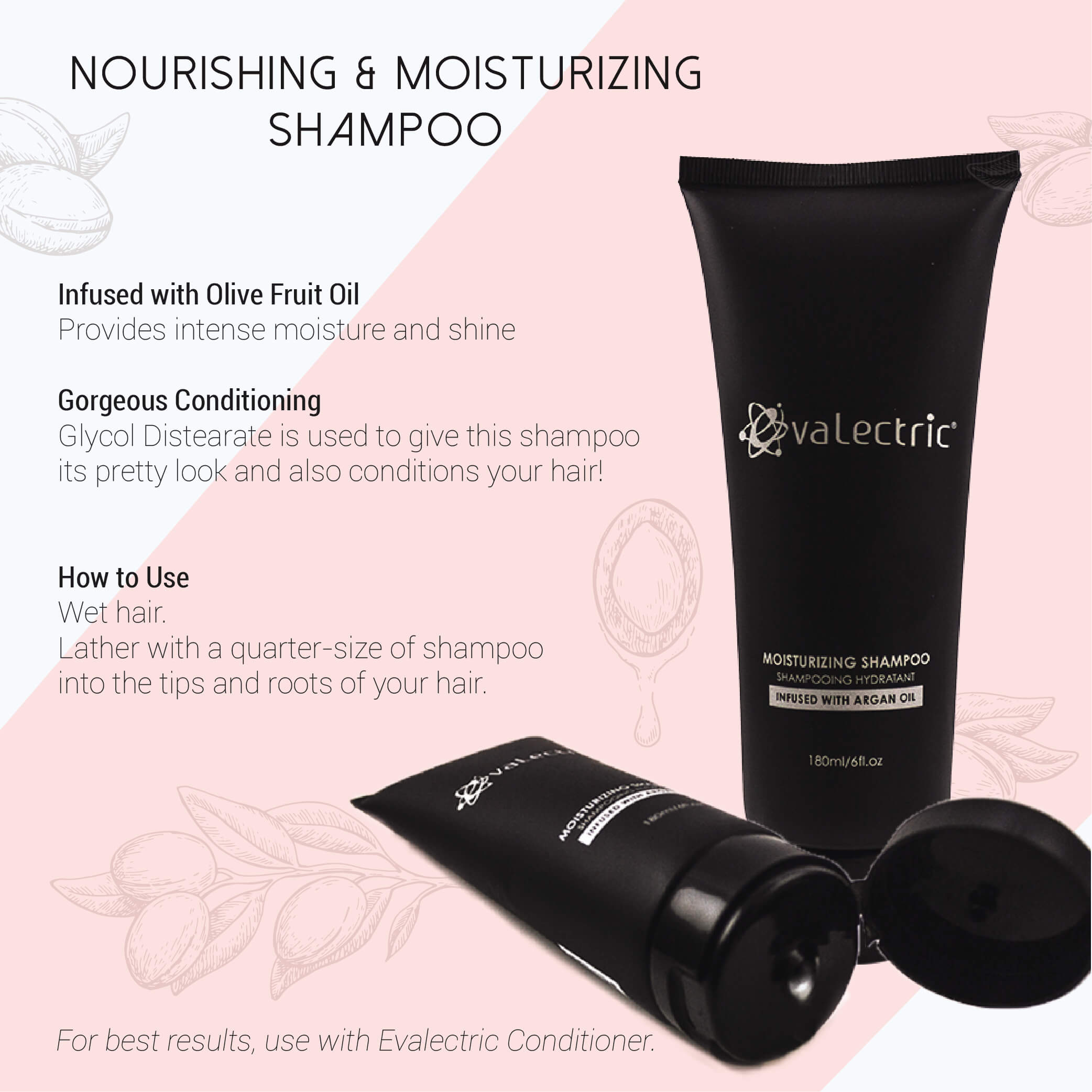 To start your new winter hair regimen, you'll want to begin by snagging a great shampoo. You'll know you've found a quality shampoo when it is infused with ingredients that moisturize and restore the look of your strands from the drier winter air. Scoring the perfect shampoo is a must for achieving the luscious-looking locks you crave this season.
At Evalectric, by following the research and selecting only the most effective ingredients, we have developed the perfect shampoo for your winter hair care regimen. It's our Moisturizing Shampoo, a special elixir of rich ingredients such as plant-derived proteins and Argan Oil.
The Argan Oil in our Moisturizing Shampoo is the perfect match for your windblown mane this winter. 
Benefits of the Evalectric Moisturizing Shampoo:
Thoroughly cleanses your scalp and hair

Hydrates strands from root to tip

Calms the look of frizz and static

Moisturizes your strands

Gently detangles your hair

Leaves your hair looking polished and silky smooth
Because the dropping temperatures may leave your hair feeling dry and damaged, cleansing your hair with a moisturizing shampoo such as our Moisturizing Shampoo is a vital first step of your winter hair regimen.
Flaunt a Silky Smooth Appearance by Using a Conditioner with Argan Oil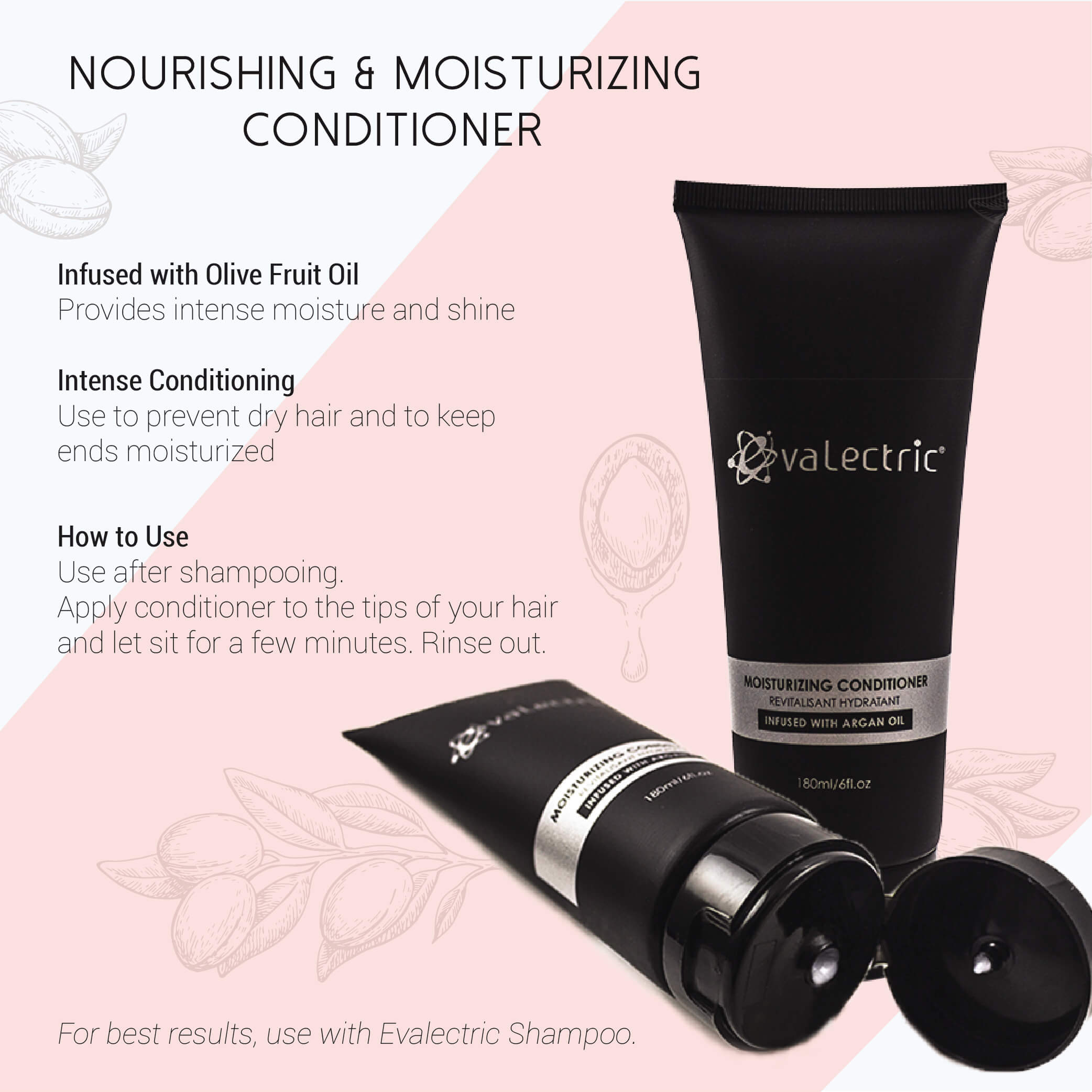 You may have seen this step coming, but conditioning your hair post-shampoo is crucial to revealing your most gorgeous mane this season. While cleansing your hair with our Moisturizing Shampoo is a must for thoroughly washing and hydrating your scalp and strands, conditioning your locks keeps them well hydrated from the chilly weather and the damage it may bring.
Our Moisturizing Conditioner contains a combination of hand-picked ingredients. These help to intensely strengthen the feel of your strands root to tip. These ingredients bring moisture to your follicles, leaving your strands feeling stronger and more protected from the elements.  
Enriched with rich natural proteins and Argan Oil, our must-have conditioner also pampers your scalp by delivering abundant moisture for stunning results.
Benefits of the Evalectric Moisturizing Conditioner:
Improves the feel of hair structure

Calms the look of frizz and static

Restores the appearance of shine 

Gently detangles hair

Leaves hair feeling soft and smooth
When you add a high-quality conditioner to your winter hair regimen, you will immediately begin to reap the benefits of softer, healthier-looking hair.
Bring the Shine with a Vitamin-Packed Hair Serum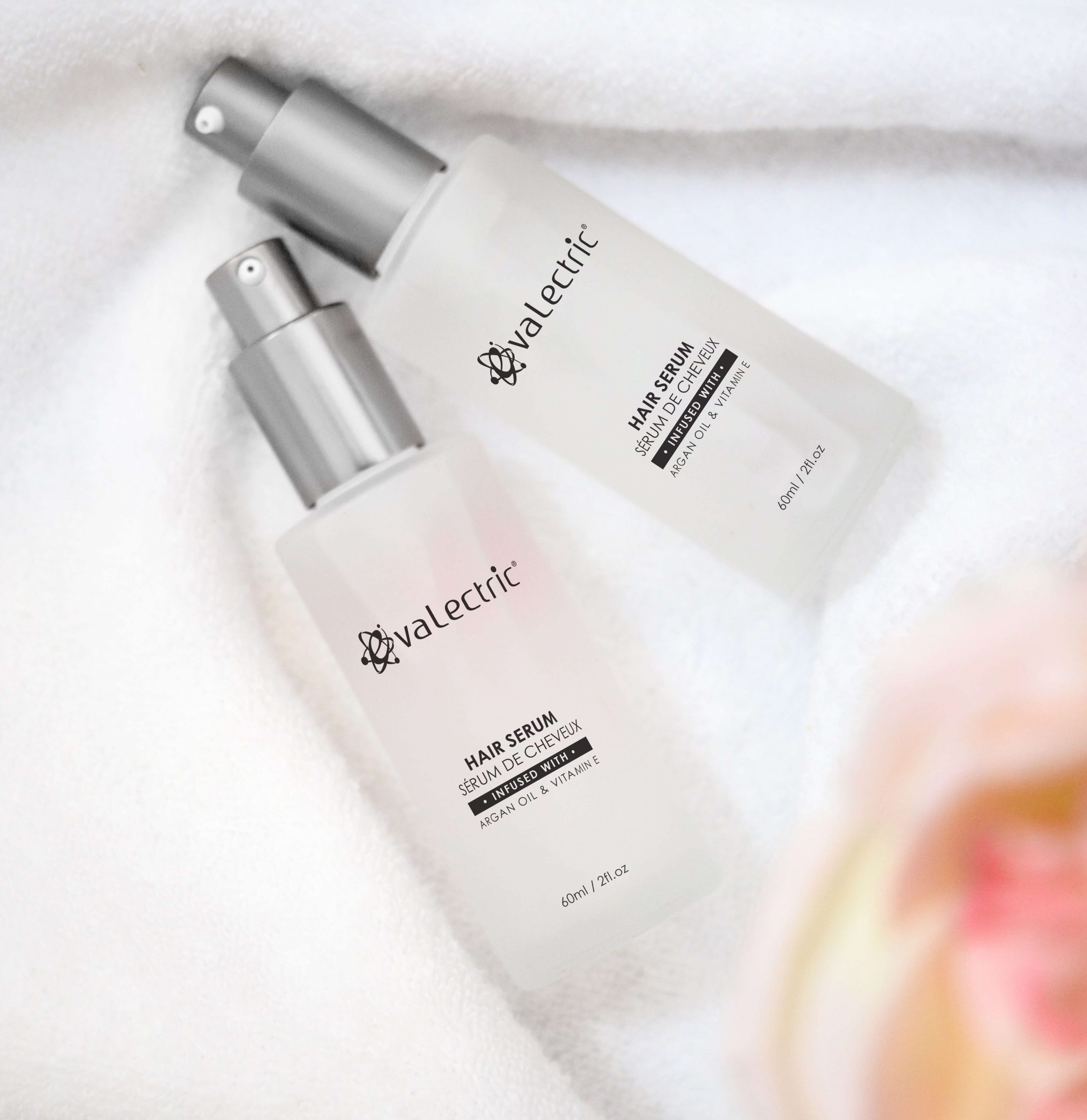 Is your hair looking dull these days? 
The shine-boosting product you're looking for is the next step in your new winter hair regimen. That product is hair serum, and you can bet that using a quality hair serum like our Evalectric Hair Serum will transform the look of your hair.
When it comes to winter hair care, hair serum is the must-have styling product that you'll want to have in your arsenal. And our Hair Serum packs numerous benefits for your hair, in addition to leaving it drop-dead gorgeous, of course.
Many hair serums on the market don't have the right combination of ingredients to address your hair concerns without weighing your hair down and leaving it flat and greasy. But we've carefully formulated our hair serum to deliver show-stopping results with the perfect amount of shine!
Our hair serum is chock full of vitamin-packed Aloe Vera Extract, which helps with the look of winter dryness, flakiness, and cold-weather damage.
Pamper Yourself with a Hair Mask for Beautiful, Healthy-Looking Hair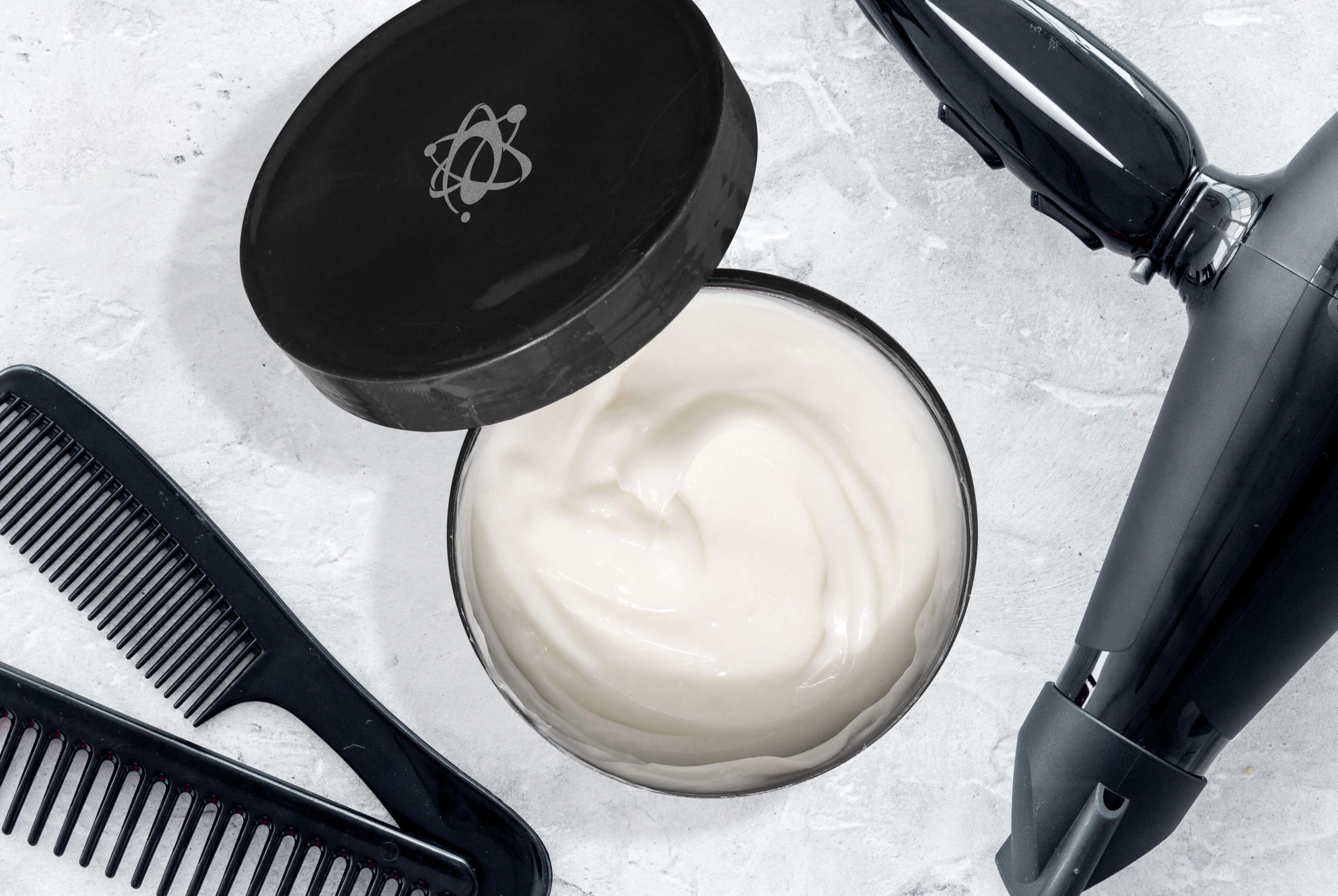 Is the temperature too low to make a trip to your spa? We suggest that you try a salon-quality hair mask, such as our Evalectric Hair Mask. Not only will our mask give your mane some TLC, but it will also strengthen and replenish the feel of your dry, brittle hair with the nutrients it needs to feel touchably soft. 
A luxurious remedy for overprocessed locks, our hair mask fully hydrates your strands. It'll target every strand of hair from root to tip.
If your hair is stubbornly dry this season then you'll want to try our Hair Mask as part of your essential winter skincare regimen. One of our most popular hair care products, it's formulated with superpower ingredients Argan Oil and Panthenol. These ingredients work in harmony to strengthen and repair the look of parched and damaged hair.
Use Styling Tools the Right Way to Keep Hair Looking Soft and Damage-Free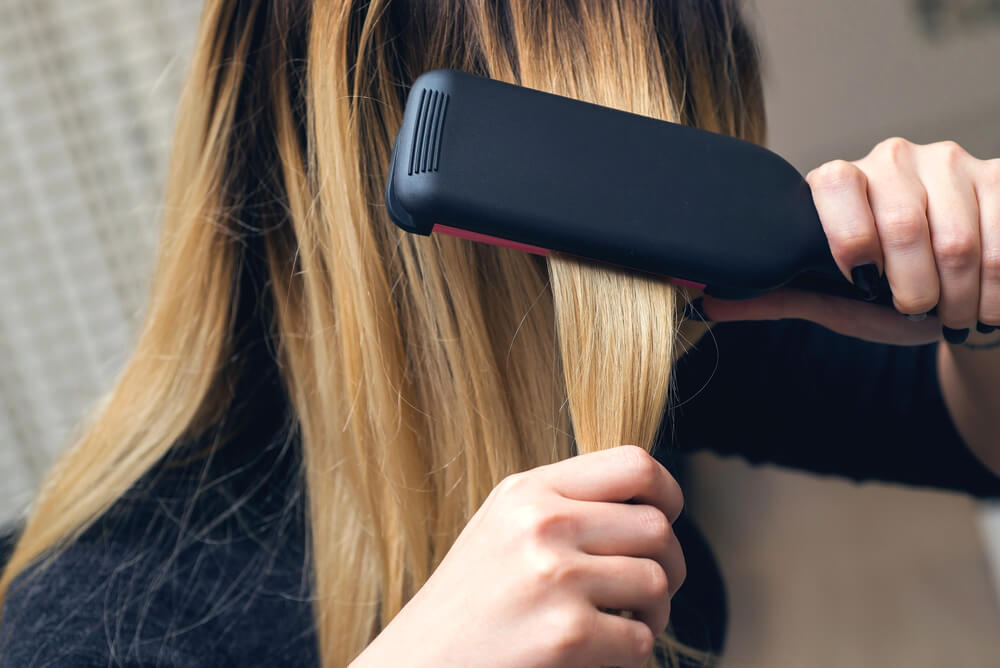 A good hair straightener can help you to achieve almost every style out there. But if you don't know how to use one the right way, the high heat of your styling tools can damage your wintery locks, leaving them with breakages and brittle dryness.
The good news is that not only can incorporating a great hair straightener into your winter hair regimen help you score the super straight, glossy hair of your dreams, but it can also help calm frizz and flyaways and leave your hair looking strikingly shiny. 
To prevent heat damage to your tresses this season, you'll want to make sure that you are only straightening the same section 2-3 times. When using a quality straightener, such as our 1" Blue Tourmaline straightener or our 1.25" Blue Tourmaline Hair Straightener, 2-3 passes are all you need! 
How to Use Your Favorite Evalectric Straightener for Silky Straight Hair
First, use a top-notch shampoo and conditioner duo to clean your hair. We like our

Moisturizing Shampoo

and

Moisturizing Conditioner

.

Gently pat your hair dry with a towel.

Detangle your strands with a wet brush or wide-toothed comb.

Let your locks air dry or dry with a hairdryer.

Plugin your

Evalectric flat iron

Select a temperature setting. If your hair is thick, you'll require a higher temperature to achieve the best results. For dry or damaged strands, use the lowest heat setting to prevent doing further damage.

Divide your hair into at least three large sections. Then, take smaller 1" sections one at a time from each of the larger sections as you straighten sections around your head.

To straighten, clamp the straightener down around a section about 1" away from your roots.

Slowly glide down each section of hair. 

Repeat on the same 1" section once more. Then, continue to straighten the remaining sections using the same process until your hair looks straight and stunningly glossy.

Apply a finishing spray for the perfect finish. We recommend our

Hair Styling Spray

.
When choosing the best straightener for achieving glossy gorgeousness, you'll want to pay attention to the features of each product and whether they are a good match for your hair type.
Now, let's take a look at two of our most popular straighteners!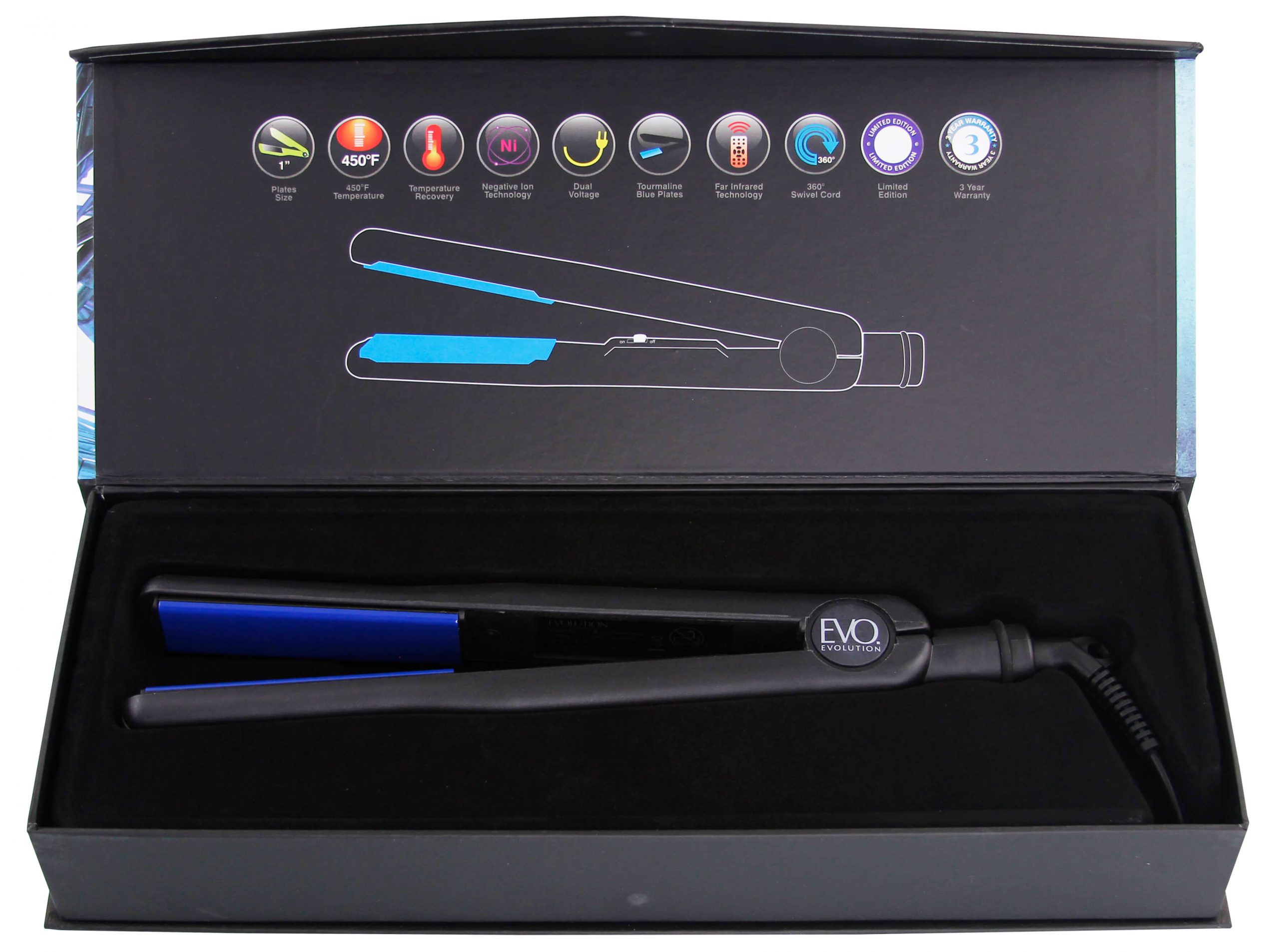 Are you looking to create a variety of festive styles with your straightener? Would you like a straightener that uses advanced technology to help hair maintain moisture during styling? This is the straightener you need this winter!
Features:
Designed with floating plate technology

Developed with 100% ceramic plates

Features a snag-free Tourmaline coating that creates less friction during straightening

Designed to help your hair hold onto its moisture, which prevents heat damage and dryness

Heat resistant travel bag included

360-degree swivel cord for ease of use
If you are looking for soft and glossy styles this season, you need to be using a top-notch straightener with loads of innovative features. We hope you'll treat your hair to one of our straighteners for gorgeous strands all season long!
In Conclusion
With frosty evenings and chilly weather upon us, we hope that you will incorporate our winter hair regimen into your grooming routine. We've covered everything you'll need this season to score a soft and glossy salon-worthy appearance from the toasty comfort of your own home!
As part of your new winter hair regimen, we've recommended some of our favorite hair care products. The power of these products lies with their ingredients. Ingredients such as vitamin-packed Aloe Vera deliver stunning results and make drastic improvements to the appearance of your hair and scalp.
Looking to flaunt the most trendy styles of the season but don't know where to start? You'll want to score a fantastic Evalectric straightener with plenty of perks and innovative features.
When you follow our winter hair regimen, you can be sure that you'll keep your tresses feeling not only soft and glossy but healthy enough to use heated styling tools damage-free!
What are you waiting for? Get your Evalectric products and begin your new winter hair regimen today!
---