8 Creative Hair Tools Loved By the Pros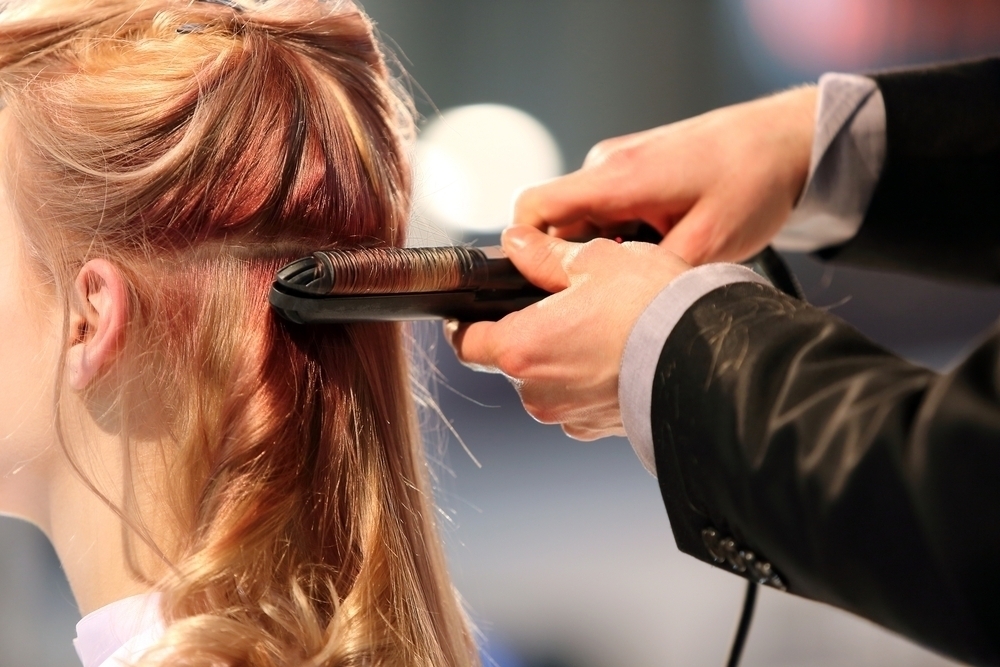 Some people can survive many years with just one heat styler. A straightening iron, for example, can make your hair look smooth and sleek, but also create waves and curls with a flick of the wrist. That's fine if you're a simple, low-main gal who is not really into experimenting with different hair textures.
But if you want to be a little more creative and purposeful with your daily hairstyling, you'll need other creative professional hair tools in your arsenal. These tools are either designed in a special way — either aesthetically or functionally — to lift your mood or give you more versatility as you style your locks.
We at Evalectric pride ourselves on offering both simple, basic heat stylers and ultra-unique, creative professional hair tools. So whether you want a plain, straightforward iron or something with a little bit more oomph and innovation, we've got it for you. Here's a rundown of some of our favorite ones!
The 4P Infinite Styling Set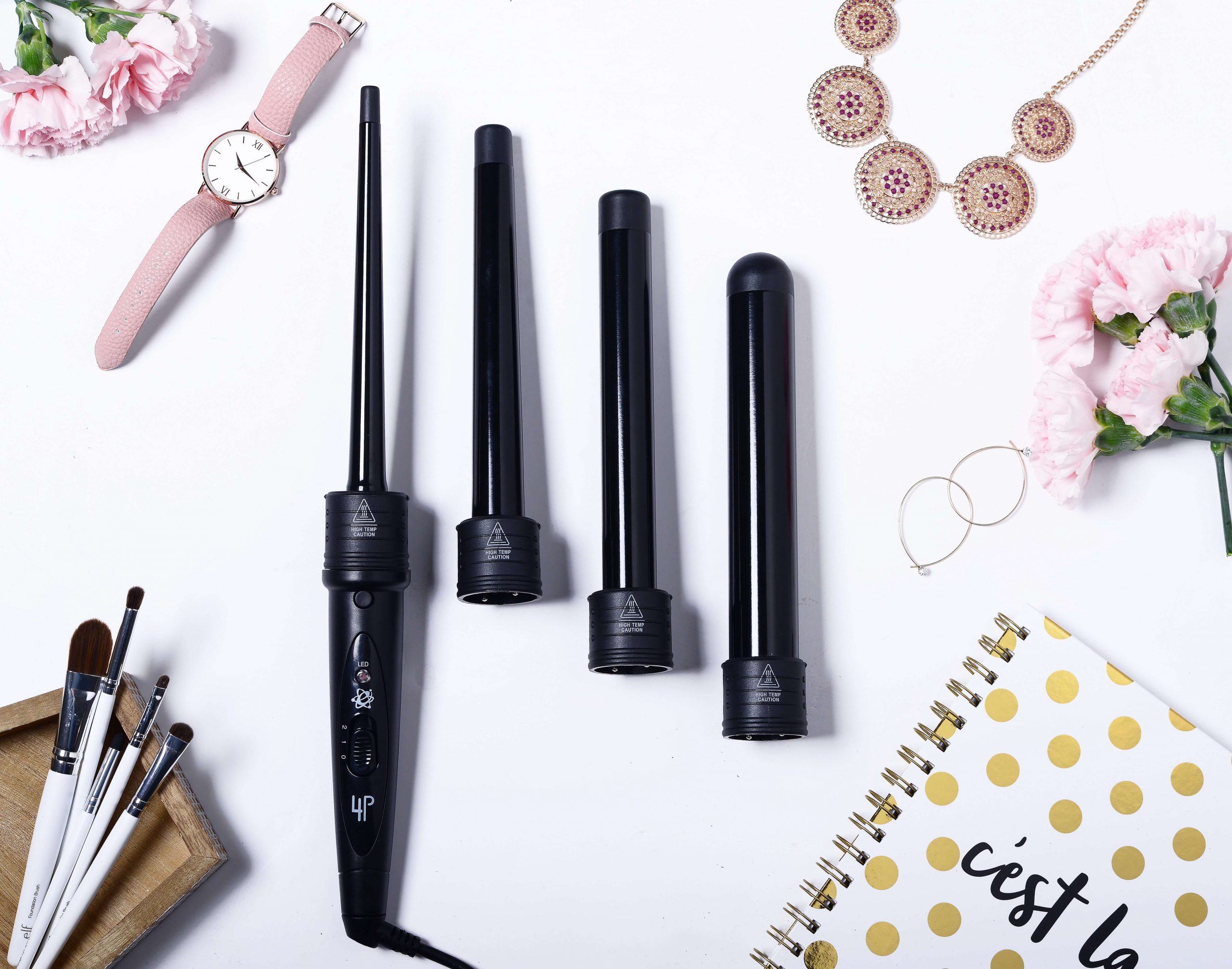 Curls are a classic go-to for anyone accustomed to styling their hair with hot tools on the regular. But it takes a lot to get those perfect waves and curls, which will differ depending on your style. Extremely tight curls might not give you the same look as loose, bouncy beach waves.
You need to use just the right barrel size to get the exact curl pattern you want. But that often means having to spend money on many different curling wands of different sizes.
Fortunately, the Evalectric 4P Infinite Styling Set makes it easier for you. It offers the ultimate heat-styling gift: four interchangeable barrels in one tool!
You get Teflon-coated barrel attachments in different sizes, from light and skinny for tighter curls, to big and thick for tousled waves. It's super easy to change the barrels to whichever one you want at any given time. The possibilities for curls are endless with this set.
This is a great set to have if you constantly change your mind about what kind of curls you want to sport every day. It's like having four different creative professional hair tools all in one curling wand!
The Iconix LED Aqua Straightener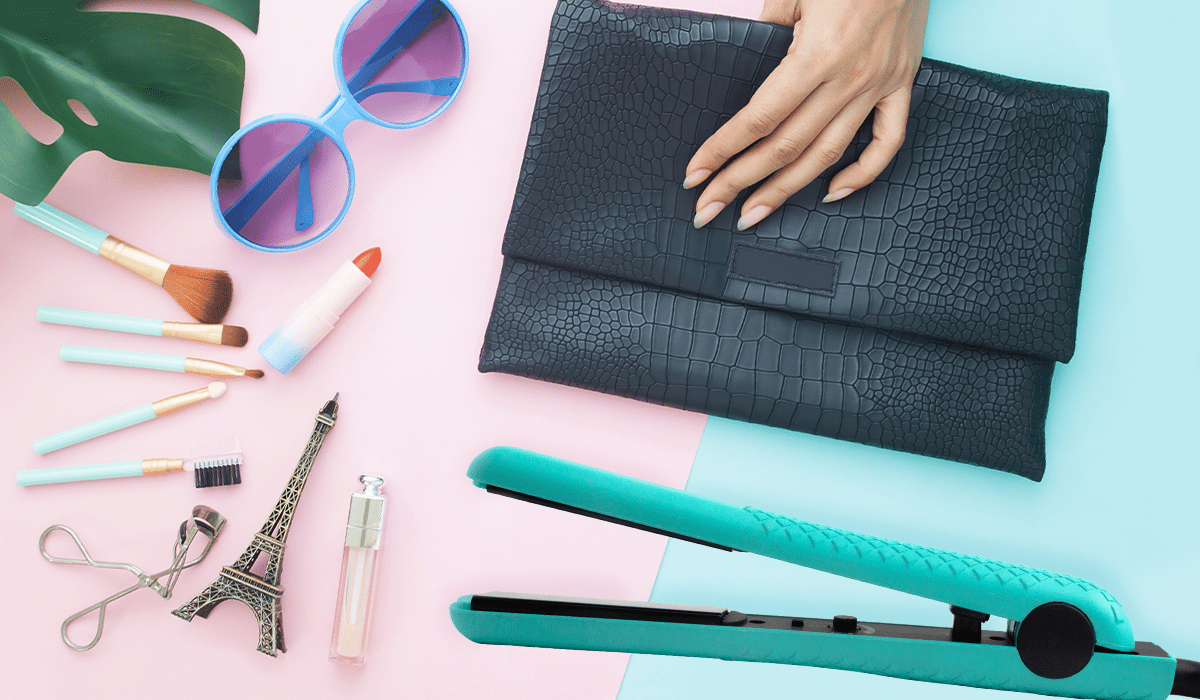 Seeing the LED and laser therapy trend in online hair communities recently? Ride the trend with the Evalectric Iconix LED Straightener in Aqua — a mega-powerful flat iron that makes your strands as sleek, straight, and shiny as possible.
It's built with 1.25-inch aluminum plates that have a ceramic oil coating to help them heat up quickly and give your strands a look of luster from root to tip. It's also designed with ionized technology to help smooth down the look of your hair cuticles, keeping the appearance of frizz away.
But what really makes this Evalectric straightener unique and creative is the use of revolutionary light therapy, which helps hair feel thicker. Low-level red light therapy emits photons onto your scalp. Your hair follicles then absorb these photons, which make them feel stronger.
Plus, who can deny that the aqua hue of this straightener gives off a gorgeous, summery vibe? It's an energetic pop of color in your heat styler arsenal that is likely full of basic blacks and whites. Creative professional hair tools shouldn't just be innovative in their features—they should be pretty to look at too.
The Marble Blanco Straightener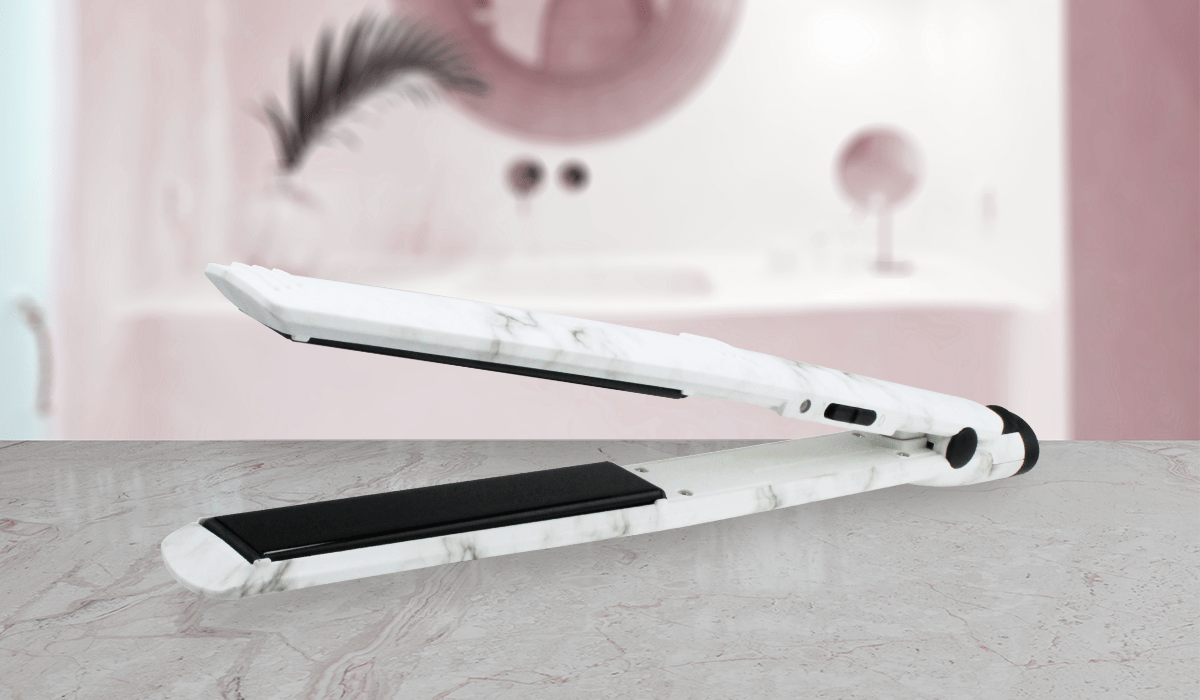 The marble finish is a huge trend in design right now. You can find it anywhere, from phone cases to cakes to interior design and flooring in lavish homes. It creates a luxurious, sleek look to any product with its smooth texture and indulgent feel.
Marble is all the rage. So, why not get yourself a unique straightener with a smooth marble design like the Evalectric Marble Blanco Straightener? It looks ultra chic because of the white marble encasing. It'll make your straightening process feel a little more luxe.
But it's not just the creative, fashionable look that makes this straightener fantastic…
It has cutting-edge functional features, too.
This marble straightener is made with floating plate technology, which means that the iron's plates have a slight spring to them. This provides the best compression level possible when you straighten your hair, applying just the right amount of pressure as you glide it along your locks for the smoothest hairstyle possible.
Floating plates also ensure that you don't tug on your hair so much, so no strands will snag off and break as you style your tresses.
This flat iron is made with 100% ceramic plates that can quickly smooth down the appearance of unmanageable hair, transforming it from frizzy to straight in minutes. These plates are powered by far infrared technology that is gentler on the hair than other heat-styling methods.
The French Lace Classic Styler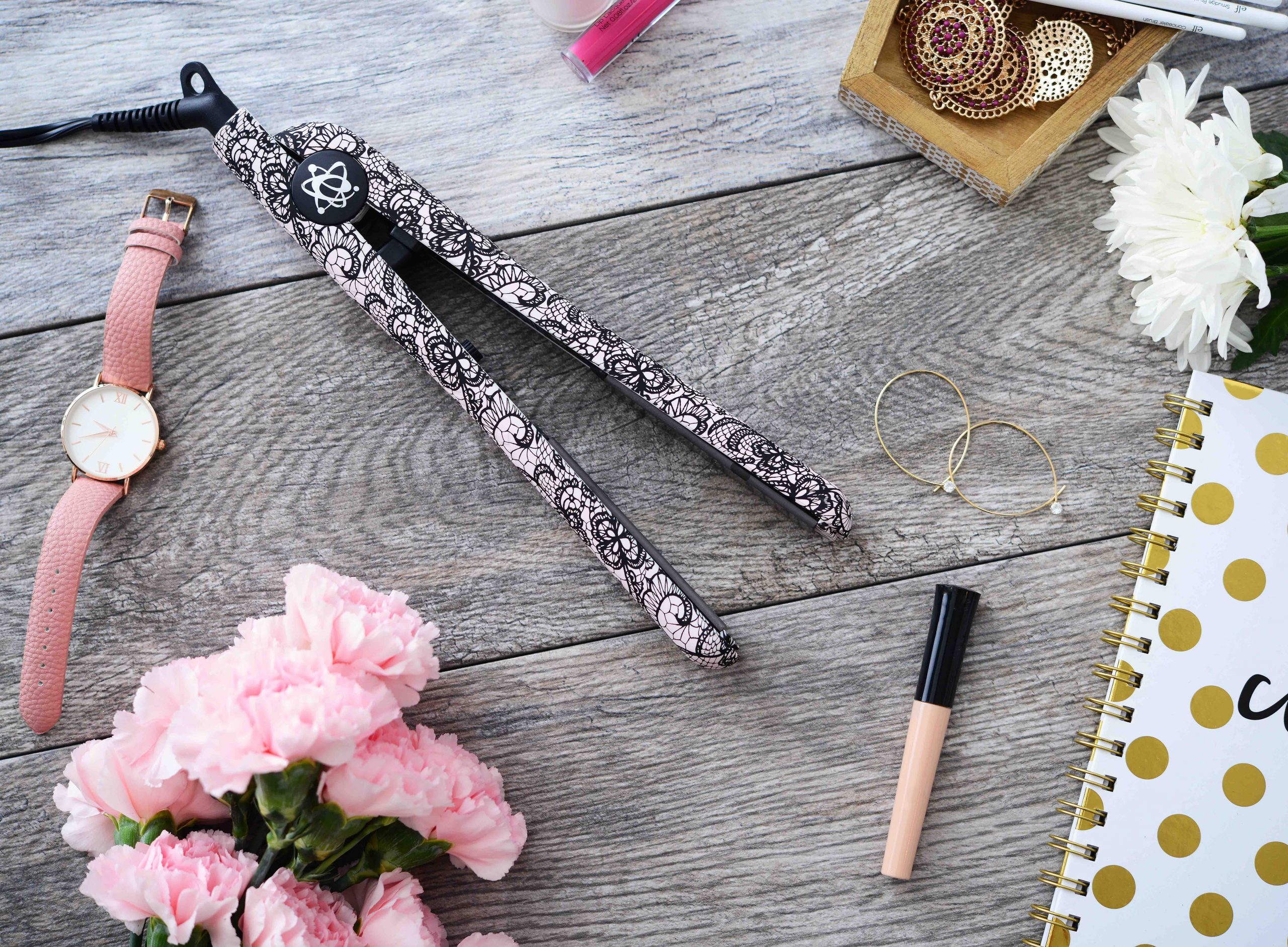 While we're on the topic of creative professional hair tools that are aesthetically unique, let's take a look at the Evalectric French Lace Classic Styler. This light pink straightener with sultry and fancy black lace is great for showing off your sassy personality and campy style.
This styler's 1.25-inch plates are 100% ceramic. This means that they'll leave your hair feeling as soft and silky as possible even as you heat-style. That's because ceramic plates don't snag on your hair as much as aluminum ones. It's also known to cause less heat damage and burns on the hair.
These plates can go as high up as  485°F — higher than the usual 450 to 460-degree range other high-quality hot tools can go.
Like the previous hair flat iron, this one has floating plates. It also has a 360-degree swivel cord that makes it easier to straighten your hair properly at any angle without twisting and tangling your cord. And because its shape is slightly rounded, you can use it to create waves and curls as well.
The Skinny Curl Wand 9/18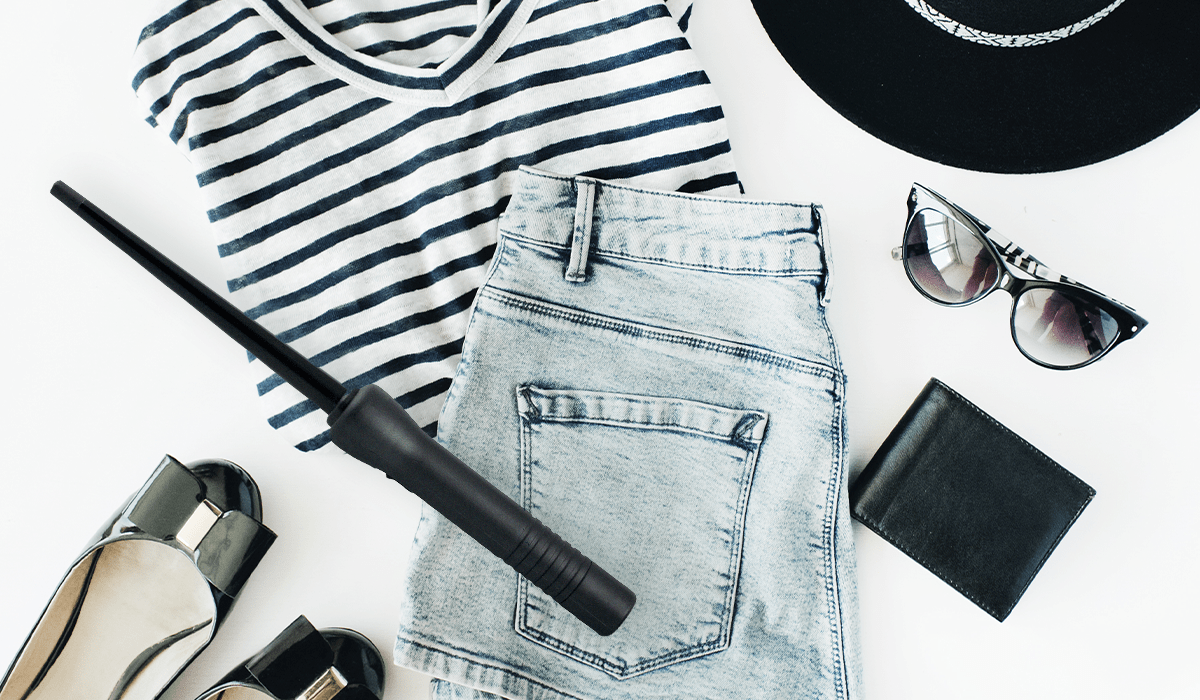 It's tricky creating curls on short fringes and pixie cuts. The barrels of curling wands are usually too big for fine, short locks. Luckily, one of Evalectric's most creative professional hair tools is the Skinny Curl Wand — a lightweight curler with a thin barrel at just 9-18mm in diameter.
This curling wand is clipless, so you create smooth, natural-looking curls without demarcation lines. It's amazing at making tight, coily, skinny curls that still look soft and voluminous.
The wand tapers as it gets closer to the top. That way, you can go extremely tight with your curls with the 9mm end of the barrel, and as loose and tousled as you want by using the 18mm end.
If you're rocking a bob, fauxhawk, or shoulder-length hair and have trouble curling your hair with ordinary barrels, this skinny curling wand will be perfect for you. It's also terrific for nailing vintage hairdos with tight, curly tendrils framing your face.
The Iconix LED Blow Dryer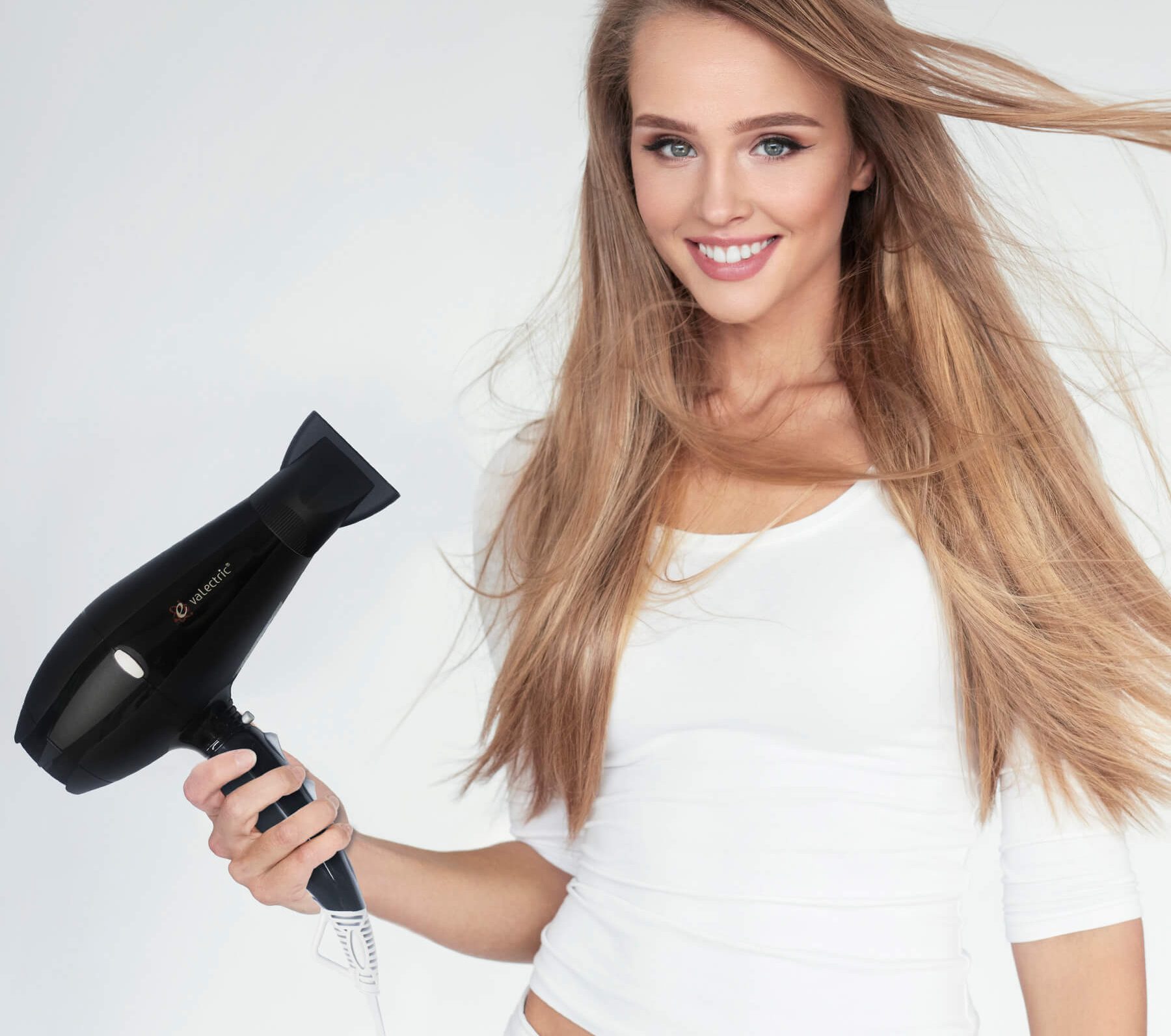 The high-powered Evalectric Iconix LED Blow Dryer emits a red LED light as you dry your hair. This helps to promote the feeling of stronger hair.
Because of LED technology, it dries your hair quicker than most other hairdryers can. It's a must if you tend to rush to get ready and leave the house in the morning.
Another thing that makes this blow dryer special is that it's built with negative ion technology. It keeps your hair looking super smooth and free of any frizz and flyaways all day long.
This blow dryer has two heat settings for you to choose from: hot and cool drying. Because it has a cooling setting, it's a terrific dryer if you're trying to cut down on exposing your hair to high heat levels but can't stand going around with damp hair.
Orange Straight Brush Styler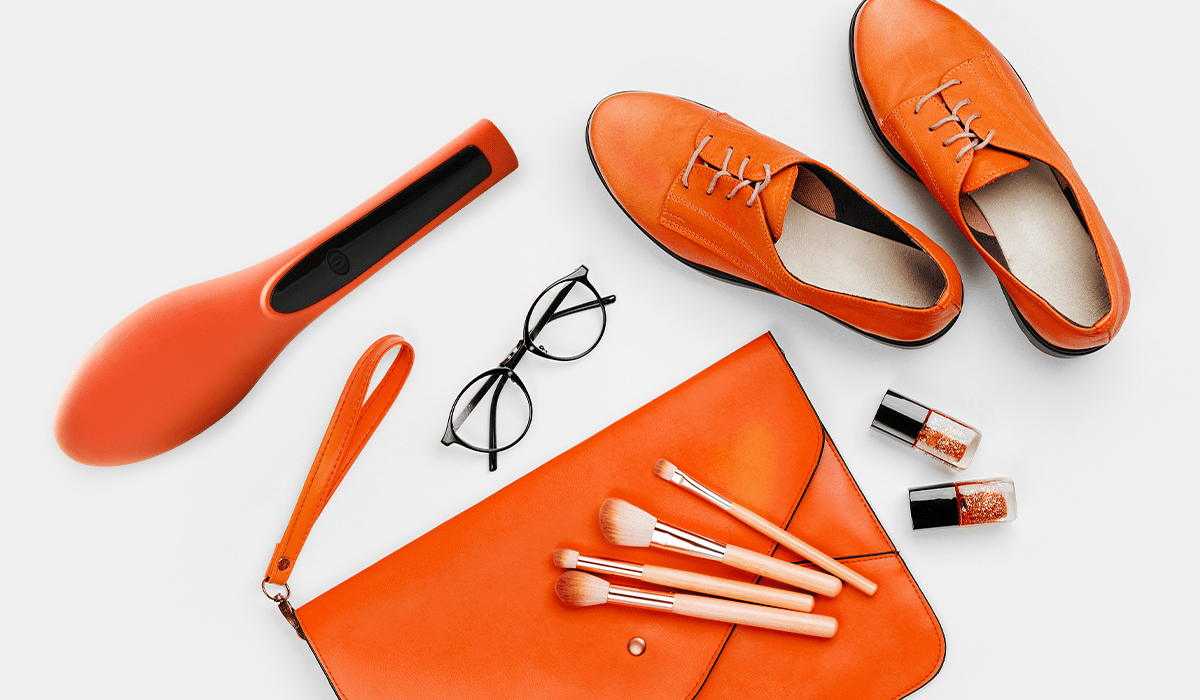 There's nothing like the feeling of stepping out of the salon after an expensive blowout—it makes you look like a supermodel sashaying down the street.
But you don't always have to burn cash to get that volume and body in your hair. Using a high-quality straightening brush allows you to achieve that blown-out look in the comfort of your home, which is probably why they're rising in popularity in the hairstyling world today.
The Evalectric Straight Brush Styler in Orange is a terrific way to dry your hair while detangling and straightening it simultaneously. It eliminates the look of frizz, leaving your hair looking smooth and shiny.
It may seem like a simple tool, but because it's a brush, straightener, and blow dryer all in one, it's super innovative and creative.
And even if it does the job of all those hot tools and more, it's still less damaging than other irons and wands because it prevents breakage. It also minimizes the risk of you burning your fingers as you heat-style.
Plus, orange is such a sunny, summery, lively color. It can help give some personality to your collection of hot tools!
Ultra Beauty Titanium Black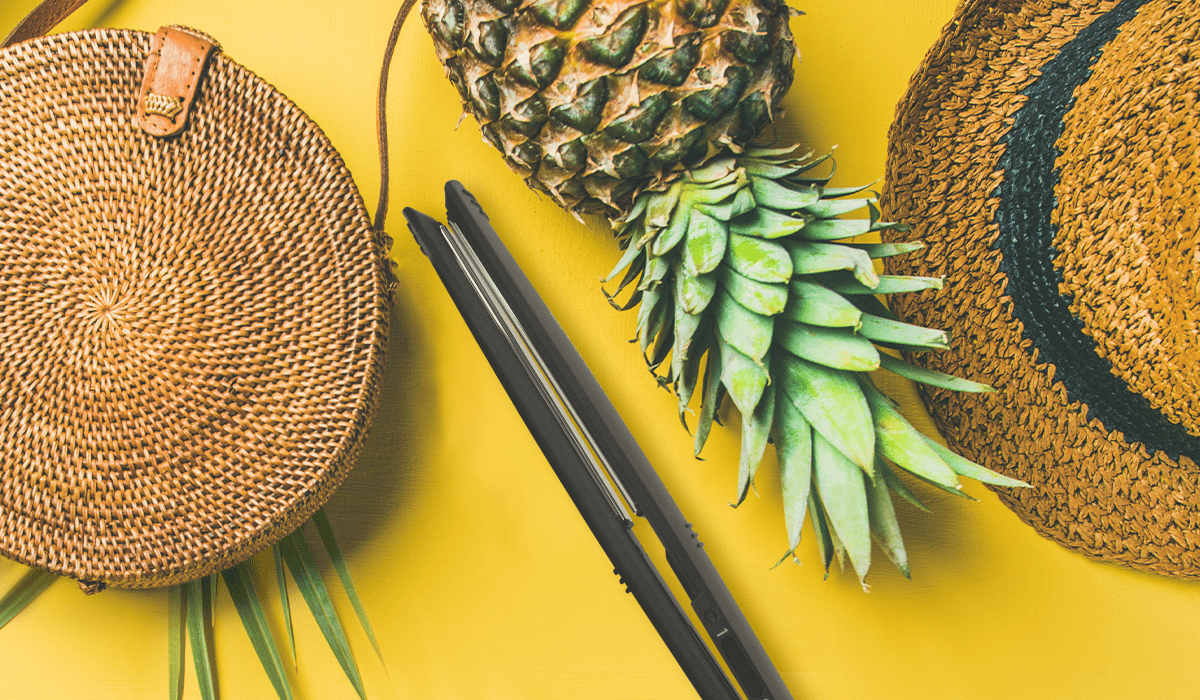 Last on this list of creative professional hair tools is the Evalectric Ultra Beauty Titanium Black, a flat iron that's unique for its ultra-thin design and lightness. It's the perfect straightener to bring with you for travel. It even has a hinge lock for safe storage in your luggage when you're on the go!
This sleek and creatively designed straightener is made of titanium plates. These heat up extremely fast at high temperatures. Because of this, it's highly recommended for hair that is typically difficult to smoothen and straighten, like thick, coarse curls.
And because it's so lightweight, it's easy to maneuver and control as you perfect your sleek tresses or luscious curls.
Why Innovation and Creativity are Important in Hair Styling
Hair is a huge part of any woman's identity, and styling it in different textures and updos is one way to express yourself creatively. It reflects how you're feeling and how you want others to perceive you. In fact, psychologists believe that humans are wired to be emotionally connected to their hair.
But the best part of styling your hair meticulously is looking absolutely fabulous! Experimenting with different styles requires only the best heat stylers and hair care products to ensure that your hair looks smooth, voluminous, and bodied. To do that, you need a collection of creative professional hair tools.
Whether it has a design that uses new hair care technologies or is just packaged in fun, charming patterns and colors, creative professional hair tools can make a huge impact on your daily hair routine. It makes you feel excited to pamper for your hair. It ignites your love for hair care and styling.
For professionals, using innovative, high-quality heat stylers is even more important. It gives their creative styling skills a leg up, helping the women they style to look as glamorous as they can.
Conclusion
Whether they're innovative in visual design or function, these creative professional hair tools will help you achieve that perfect wave, that much-coveted straightness, or that salon-beautiful blowout at home.
Any of these hot tools will make the perfect addition to your vanity. They'll either catch your eye and get you excited to style your tresses for the day or win you over with their special functional features. Snagging one or more of them is the perfect way to spruce up your daily hairstyling routine.
So what are you waiting for? Get creative with how you do your hair each day with these stylers loved by professionals and amateur hair junkies alike.
---