How to Get the Most Out of Your Evalectric Hair Straightener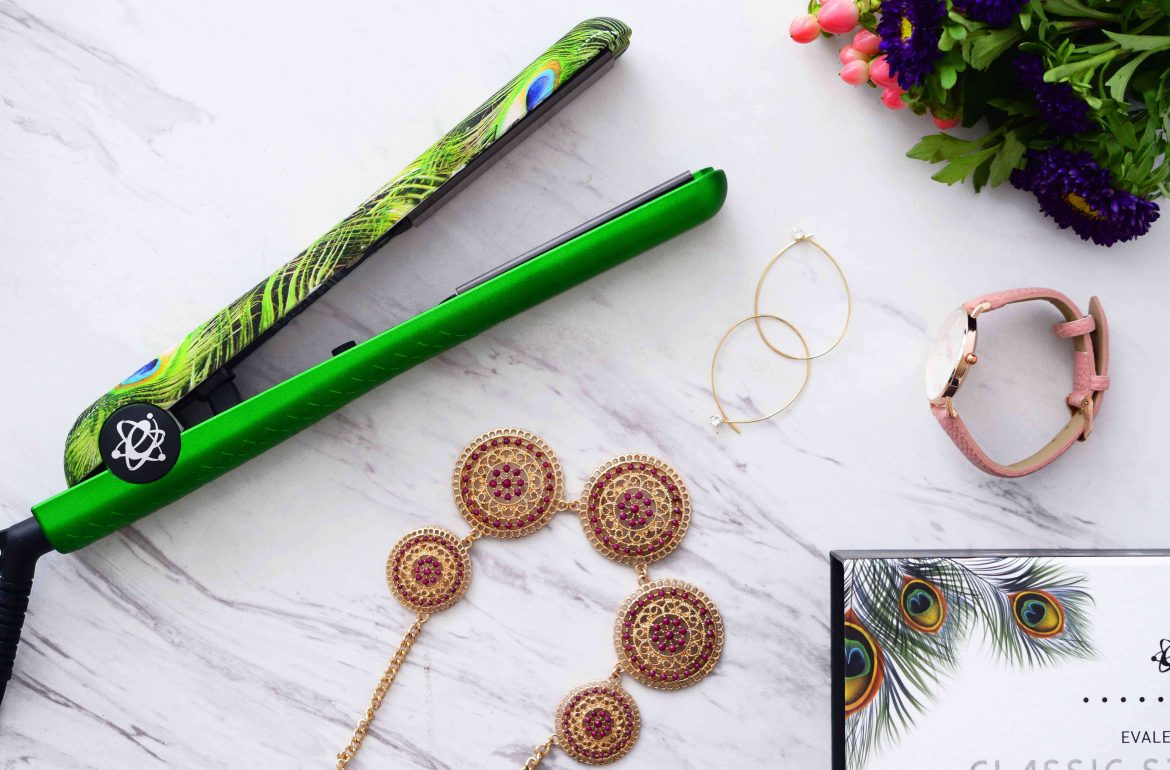 Hair straighteners have been game-changers for beauty routines all over the world. Saving women hours of time they used to spend with other styling tools, they now wonder how they ever lived without their favorite evolution straightener.  
In a matter of moments, we can now flaunt enviably straight tresses. Here at Evalectric, our tremendously popular straighteners give our customers head-turning sleek and polished hair in a small fraction of the time that they used to spend sweating under a damaging hairdryer. 
Those of us that have been around a little longer may have even used a real iron that fried our hair right off of our heads. What were we thinking? Thankfully for our hair and our appearance, those days are long gone.
But it might surprise you to know that your beloved Evalectric straightener can do even more for your look than you ever imagined. Like, besides giving you the gift of flawlessly straight, smooth-looking tresses.
Yes, you read that correctly. Your straightener is a secret beauty weapon that you can use to create a variety of different hairstyles.
Read on for the inside scoop on how you can make the most of your favorite Evalectric Straightener. We've also got some pro tips on how to choose the perfect straightener for your hair and you'll learn about a few of our straighteners that customers have been raving about. 
Understand the Art Behind Hair That Looks Smooth and Sleek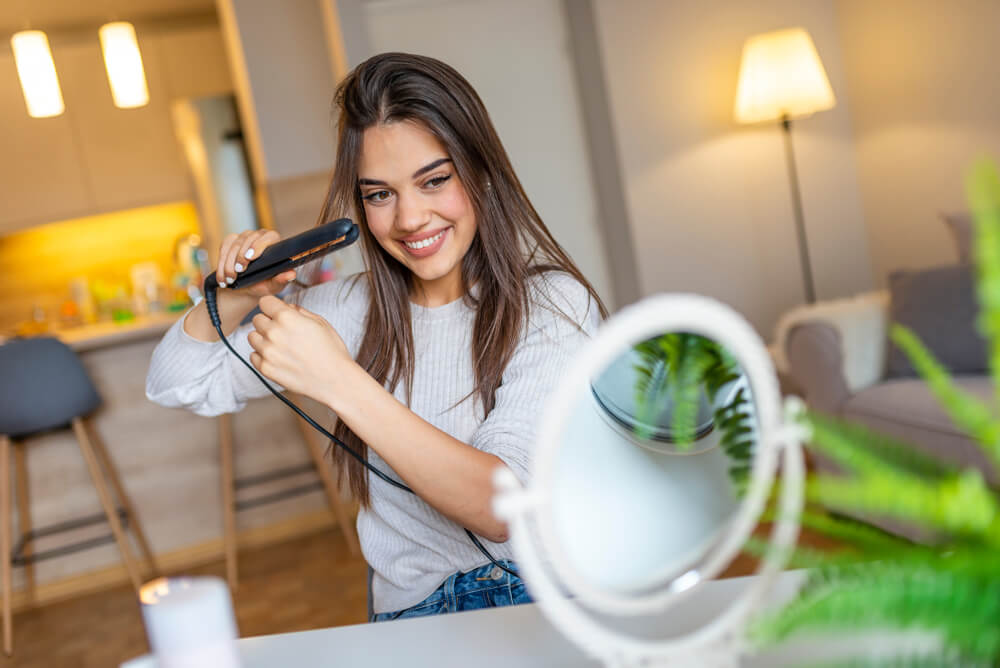 The must-have styling tool for many women, not only can a hair straightener help make your hair look super straight, but also strikingly smooth and glossy. It kicks dull-looking hair to the curb.
But to make the absolute most of what your Evalectric Straightener has to offer, you must first know the ins and out's of how to use it! 
There is a right way to use hair straighteners and, well, a wrong way. Too many passes over the same sections of your hair and you'll have dry, damaged tresses that you want to hide under a hat rather than flaunt at the office. Too few, and you'll be missing out on the gorgeous results you crave.
Think you're ready to take your hair straightening skills to the next level? Read on for some great tips on how to use your Evalectric Straightener for the most strikingly gorgeous-looking straight hair you've ever had.
How to Create Silky-Looking, Pin-Straight Hair Instantly With Your Evalectric Straightener:
Straight hair starts in the shower. Wash and condition your hair using products with high-quality ingredients. We like our Moisturizing Shampoo

and

Moisturizing Conditioner

infused with Argan Oil.

Pat your hair dry and use a detangling brush or comb.

Let your hair air dry, or spray with a thermal protection spray and blow it dry. 

Plug in your Evalectric straightener and let it heat up. Choose a temperature setting. In general, the thicker and frizzier your hair, the higher the temperature required for the most perfect results. If your hair is dry or damaged, start on the lowest heat setting to prevent any further damage.

Spray your hair with a heat protection spray, if you haven't already.

Divide your hair into sections and secure the sections with a loose clip or hair tie. We recommend you separate it into at least three sections, and then take smaller sections one at a time from each of the larger sections as you straighten.

Take a small section of hair and hold it straight and taut with your hand or your brush.  

Clamp your evolution straightener about 1" away from your roots to prevent scalp to prevent burns.

Clamp the plates of your Evalectric straightener together with medium pressure and slowly glide down the section. Repeat on the same 1" section.

Set the straightened section of hair aside and repeat this process with each section until all of your hair is straightened.

Apply a finishing spray. We recommend using the Evalectric

Hair Styling Spray

for the perfect finish to a beautiful look.
Keep Your Hair Feeling Healthy Enough to Take the Heat and Rock the Shine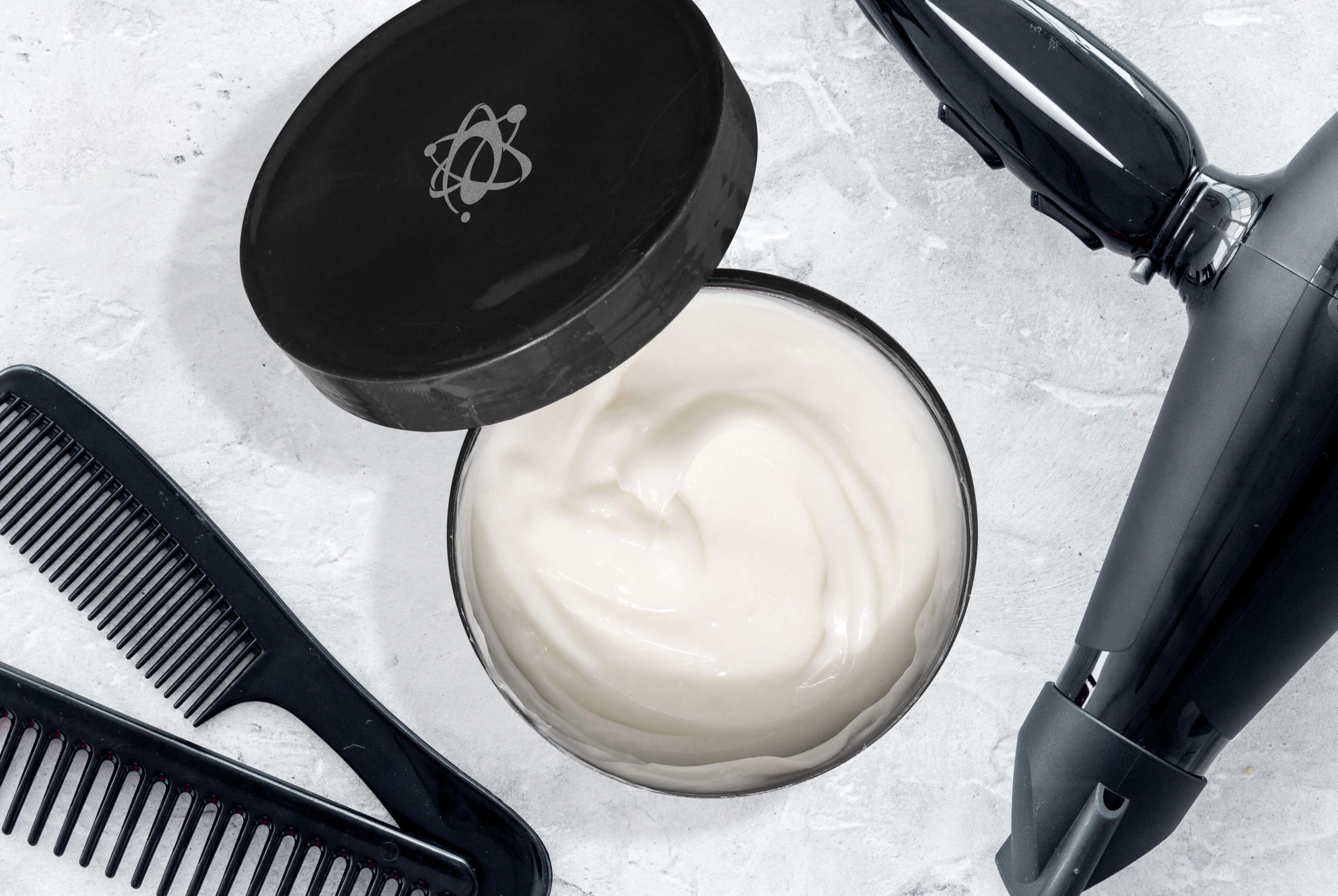 Of course, there can be too much of a good thing. And using your Evalectric Straightener on hair that is unhealthy is no exception. High temperatures and dry hair don't mix, in fact, they cause damage.
To prevent the visibility of heat damage and achieve the most flattering locks, make sure that when you are straightening each section of your hair, you are only straightening the same section 2-3 times at the most. Any more passes with a straightener at such high temperatures is damaging for your hair.
Now that we've covered the best straightening technique to rock a straight and sleek mane, and you know that making too many passes over your locks at high temperatures with your straightener can damage your hair, let's talk about strategies for keeping your hair feeling healthy.
It's crucial that you keep your hair feeling healthy and strong so that it can take the heat, so to speak. 
So what should you do?
We suggest that if you notice that your hair is beginning to feel or look more dry than usual, you grab some moisturizing hair care products to give it some love. Products like the Evalectric Hair Mask, with Argan Oil and Panthenol, will pamper even the driest and over-processed of tresses.
Beyond all the hair loving goodness you can expect from this luxurious mask, regular self-care with weekly treatments for your hair using high-end hair care products will leave you feeling confident and gorgeous.
Make it Personal For a Perfect Match
Have you tried other hair straighteners in the past? Did they deliver the results you wanted on a busy morning before work? It just didn't work out, right?
It may not be as important as choosing the perfect partner in marriage, but scoring the perfect hair straightener feels pretty amazing.  
When choosing a flat iron, it's a good idea to think about the features each one has to offer and if they've got what it takes. What features are you looking for in a hair straightener?
We're pretty excited to say that at Evalectric, we've developed straighteners to deliver fantastic results with features for each and every hair type.
Let's get you started on selecting a straightener that will deliver amazing results in a fraction of the time of other styling tools. 
Below, we've chosen a few of our most in-demand straighteners and jotted down some of the features of each one so that you can be sure to make the perfect love match.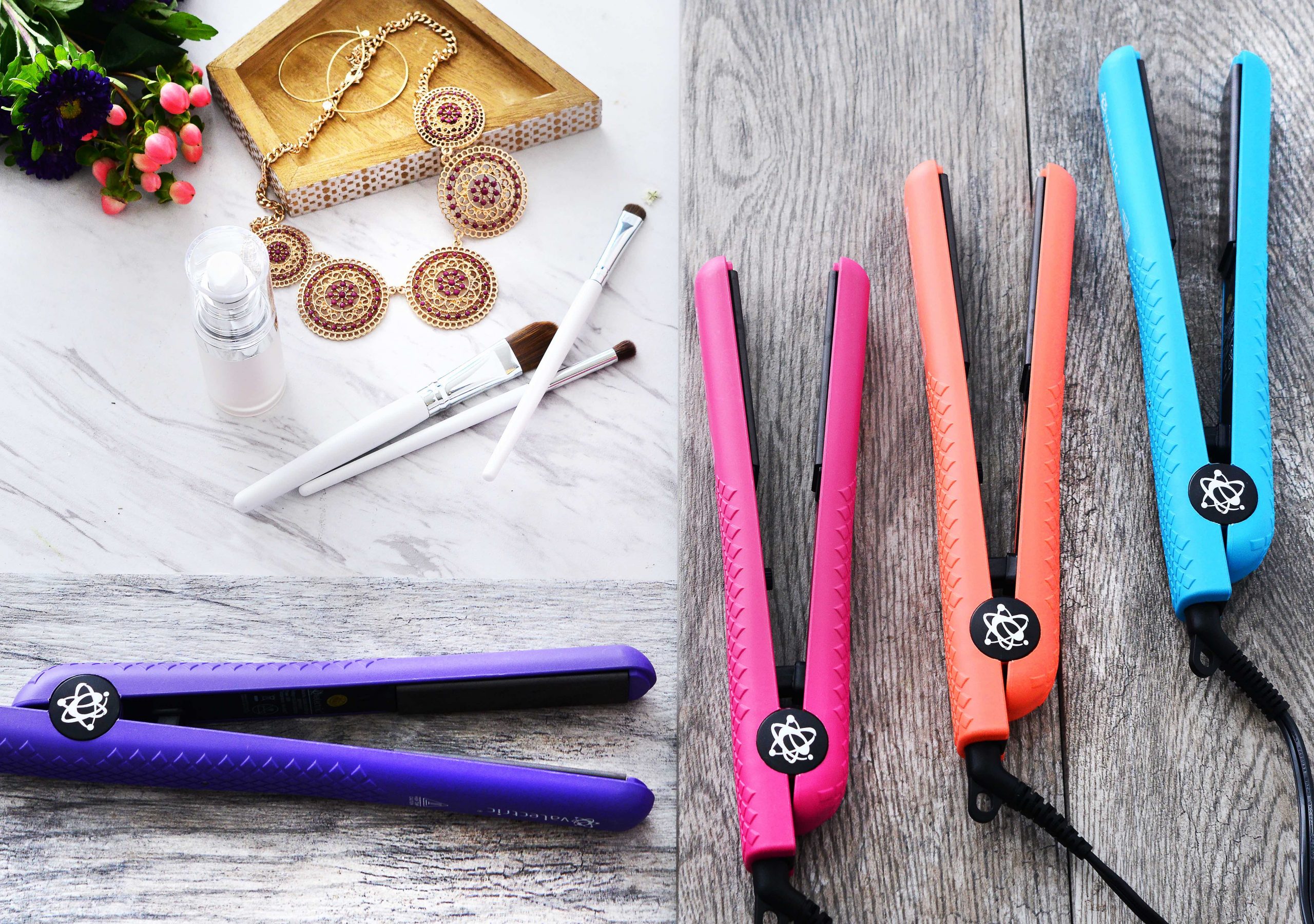 This powerful straightener is a must-have for taming your wild and unruly locks with ease. It'll leave your hair looking silky smooth all day long, too. 
Features:
100% Ceramic plates that heat up to 460 degrees
Heats evenly throughout to smooth and shine the look of strands from root to tip
Floating plate technology creates a variety of styles
Tourmaline coating makes less friction when straightening to keep hair from snagging
Helps to eliminate the appearance of frizzy hair and split ends
Works on wavy, curly, or straight hair
Available in 1.25" barrel for a variety of styling options
Do you want to create a variety of styles with your evolution straightener? Looking for a straightener that locks in moisture? Want to get gorgeous hair in no time flat? You can check all three off of your list with this Tourmaline straightener.
Features:
Features floating plate technology
Styling versatility
Available in 1" barrel for a variety of styling options
100% ceramic plates coated with ground Tourmaline gemstone
Designed to help your hair hold onto its moisture, preventing damage or dryness
Tourmaline coating makes less friction when straightening to keep hair from snagging
360-degree swivel cord prevents a tangled cord
Dual voltage
Comes with heat resistant travel bag
Tried and true, the Baby Pink Classic Styler has been proven to give its many adoring fans salon-quality styles quickly.
Features:
Designed for every hair type
100% Ceramic Plates
Dual voltage, ideal for traveling
Delivers salon-quality results, fast
Far Infrared Technology
Temperatures adjustable to 460 degrees
360-degree swivel cord prevents tangling
Comes in many different colors!
Try Different Styles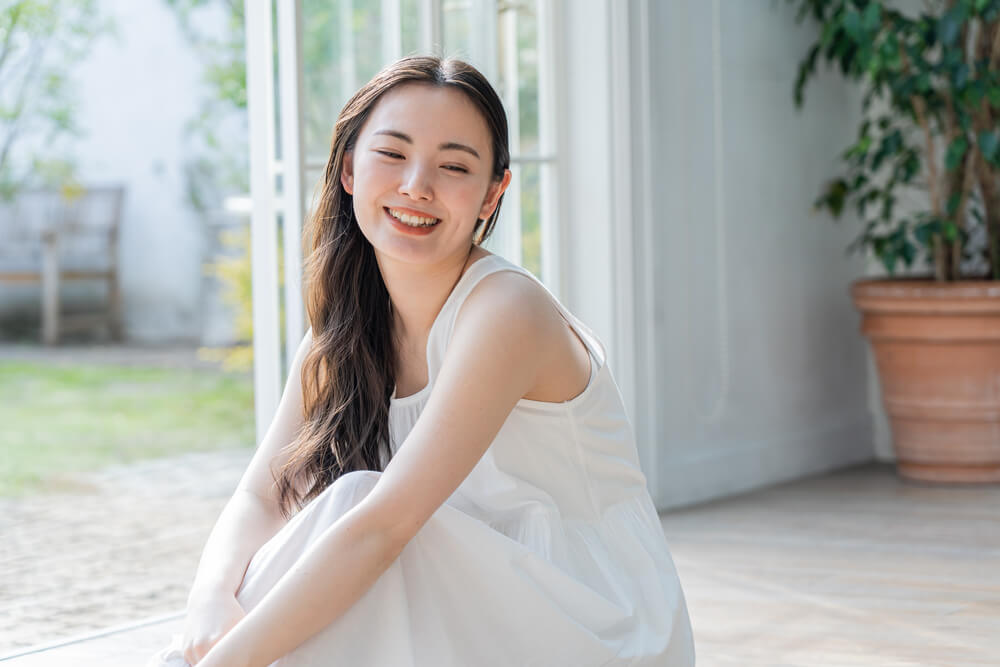 Guess what? Evolution straighteners can do more than just, well, straighten hair. You can use your evolution straightener to achieve a variety of hairstyles if you want to change up your look.
Beachy Waves
Want to create sea-swept waves? We've got the perfect steps to take using your hair straightener to achieve this look, no beach trip required.
Wrap 1"-2" sections of your hair around the plates of your straightener while twisting your straightener a full turn away from your head.

Twist until you reach the ends

Continue repeating this process with every 1"-2" section of hair on your entire head  
Score Mermaid Waves
Want to achieve these sea-swept waves in your hair but don't have a lot of time before work?
Great news! You can score the gorgeous waves of a mermaid in a fraction of the time it would take to use other hair styling tools.
Part your hair into 3 even sections – one in the back of your head and one on either side.

Braid each section.

Slowly run your hair straightener over each braid twice.

Give your braids about five minutes to cool.

Remove the ties or clips on your braids and allow braids to unravel.
Big, Bouncy Curls
Classic, classy, and beautiful, big curls with a little bounce in their step are always in.
To get this look, simply clamp your evolution straightener over each section of your hair close to your roots. Next, flip your wrist 180 degrees so the plate of your straightener that was on the top of your hair is now on the bottom of your hair. Now gently glide the straightener through your hair for a smooth, energetic curl.
A Sophisticated Crimp
Want to try loose crimped hair, without the fried, damaged look of the crimps of the '80s? You might be surprised to learn that you can achieve a loose crimp with enviable softness in no time at all with your Evalectric straightener alone.
Clamp your heated straightener over a small section of hair.

With the straightener still in place, twist your wrist a full 90 degrees.

Hold in this position for a few seconds.

Move the straightener down this section of hair twisting your wrist the other way.

Repeat this pattern for the length of your hair down to the ends.
Beautiful Bedhead
Sometimes we want our hair to look gorgeous but like we didn't have to make an effort to get it that way. The just hopped out of bed style, that's, ok, maybe just slightly more polished than your authentic bedhead.
Pulling off this look while using your evolution straightener is fast and can be done in just a few simple steps.
Spritz sea salt spray on the ends of bone dry hair.

Taking 1" sections of hair, twirl each section into circles.

Clamp the plates of your hair straightener on each twist for just two to three seconds

Allow your hair to cool down.

Rake fingers gently through each section to flaunt the straight-out bed look with effortless style.
In Conclusion
Now that we've filled you in on the details on some of our most popular hair straighteners with the best features for your hair, you can get ready to start making the most of your straightener right away. You'll have beautiful pin straight locks that shine before you know it!
Our straighteners and hair styling products have been tremendously popular here at Evalectric. It's because they help our customers create beautiful salon-quality results. If you are looking to transform your look with an evolution straightener that gives you shiny, smooth, luminous-looking hair in a variety of styles, you'll find it right here at Evalectric!
---