9 Hot Tips for Using Your Hair Straightener for Sexy Valentine's Day Hair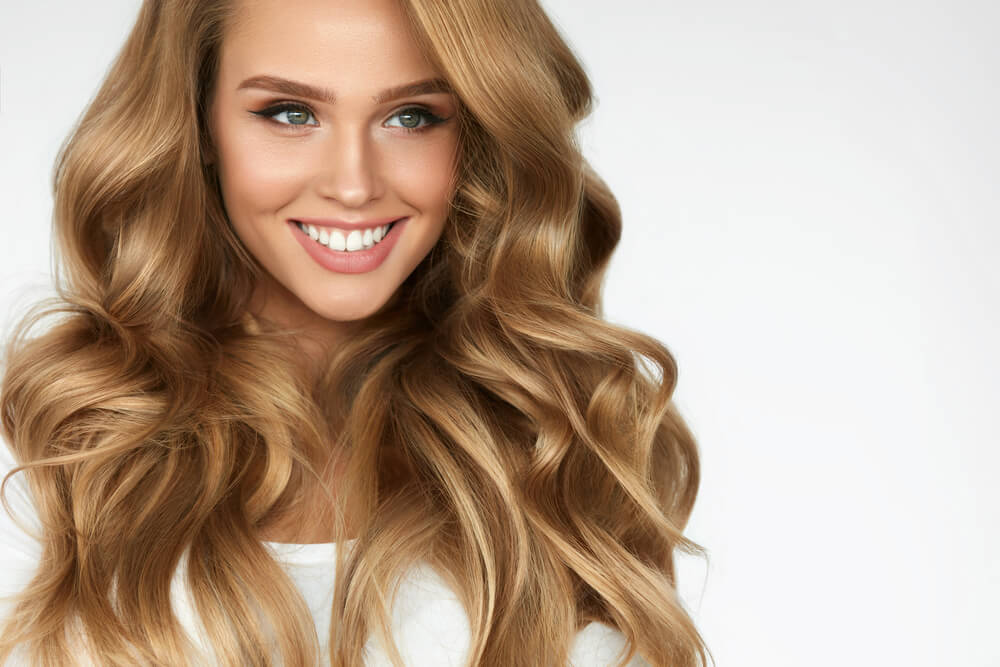 Looking for some Valentine's Day hair inspiration? 
If your go-to styling tool is a hair straightener, then you've come to the right place! Read on as Evalectric shares nine hot hair straightener tips for achieving super sexy Valentine's Day hair.
1. Prep Your Hair Before Styling it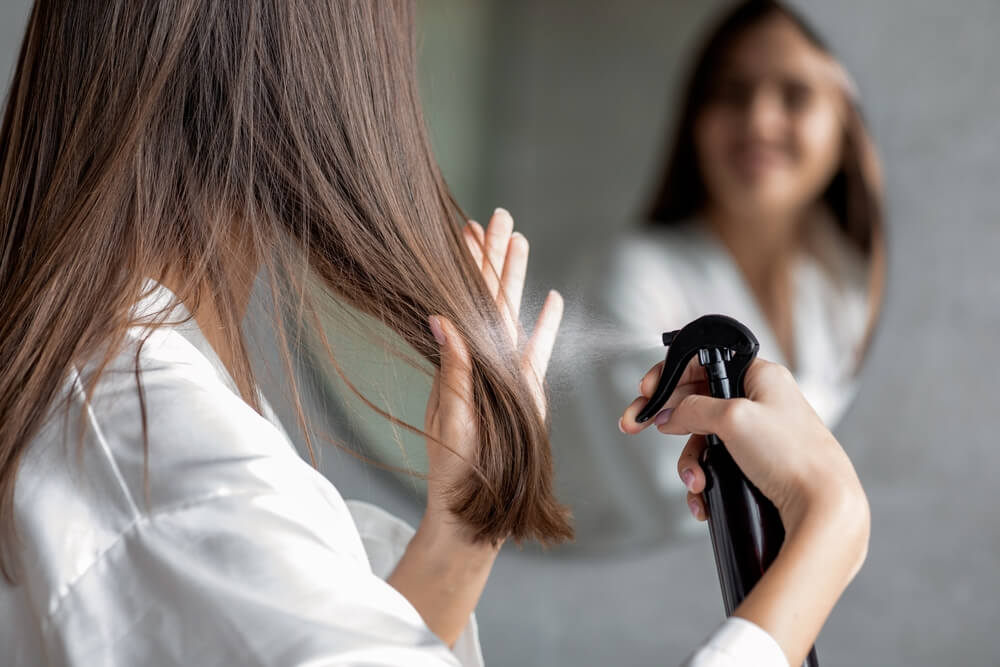 Chances are that when you're in a rush, you don't spend much time prepping your hair before styling it. However, if you want your locks to look flawless for Valentine's Day, you'll need to give them some extra TLC.
Prep begins in the shower – start by using a hydrating shampoo. Evalectric's Moisturizing Shampoo, which is infused with argan oil, is always a good choice. Follow up with our Moisturizing Conditioner for hair that looks and feels soft and glossy.
Planning on straightening second-day hair? That doesn't mean that you can skip the prep. Some form of heat protection is still a must to keep your hair feeling protected while you use your hair straightener. Heat protection sprays work well, as do hair serums. So long as the product you use forms a barrier between your hair and the heat, you're good to go.
2. Use the Right Hair Straightener for Your Hair Type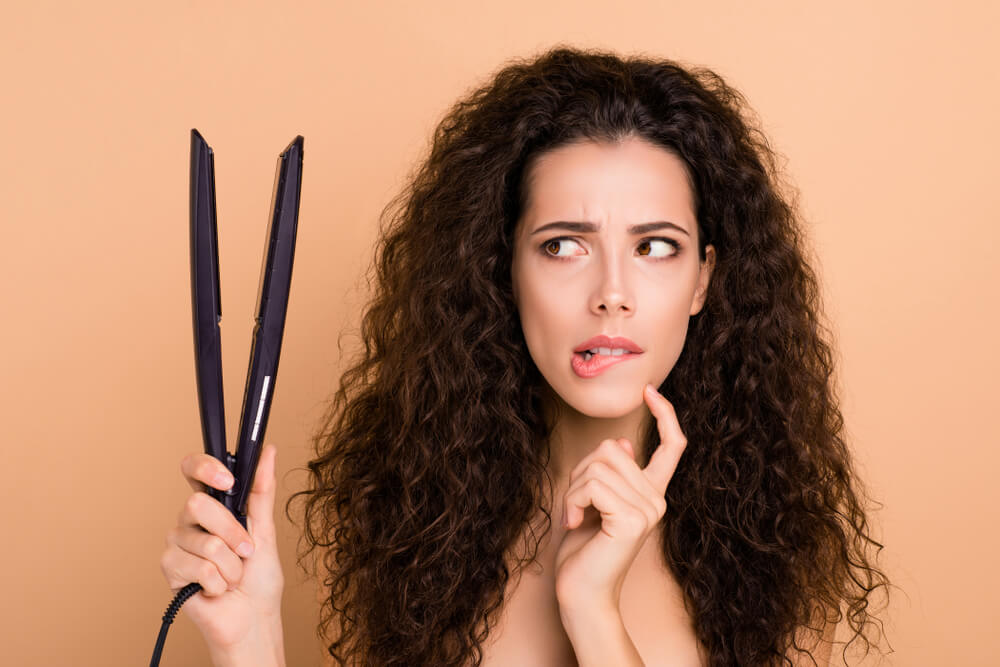 If you want to give your Valentine's Day hairstyle a salon-quality finish, then you'll need to make sure that you're using the right hair straightener to create your look.
How do you pick the best hair straightener for your hair?
There are a couple of things to consider… 
Plate Size
If your hair is short or fine, then large, wide plates will feel clumsy as you try to manipulate them through your mane. Instead, you'd be better off with a small hair straightener, such as our Mini Classic Styler. With 1/2-inch plates, this flat iron is perfect for short hair, as well as bangs.
On the other hand, if your hair is long or thick, then a mini flat iron will make the task of straightening your hair feel super tedious. You'd be better off with larger plates that allow you to work with bigger sections of hair at a time. 
For this, we'd recommend our Ultra Turbo Styler. Its 1.25" plates are ideal for long locks, and its floating plate technology makes it easier than ever to reach every inch of your long hair.
Plate Material
In addition to plate size, plate material matters too. 
Titanium plates are known for heating up faster and producing a more intense heat. If your hair is thin or delicate, then titanium plates may end up causing damage, which is never a good look for Valentine's Day. 
However, if your hair is thick and coarse, titanium plates could be just what you need. Our Titanium Pro Lavender hair straightener offers exactly that. With 1.25-inch titanium plates, this flat iron is perfect for those of you with thicker locks.
If titanium plates sound like they'd be too much for your hair, then ceramic plates would be a better option. One popular ceramic hair straightener from Evalectric is our Ceramic Silk Straightener Pink Cheetah. With ceramic plates, negative ion technology, and far infrared technology, this straightener not only ensures that your hair looks good, but it will also leave your locks feeling so healthy. As an added bonus, its gorgeous cheetah print looks stunning on any dresser!
3. Make Sure That Your Hair Straightener is Clean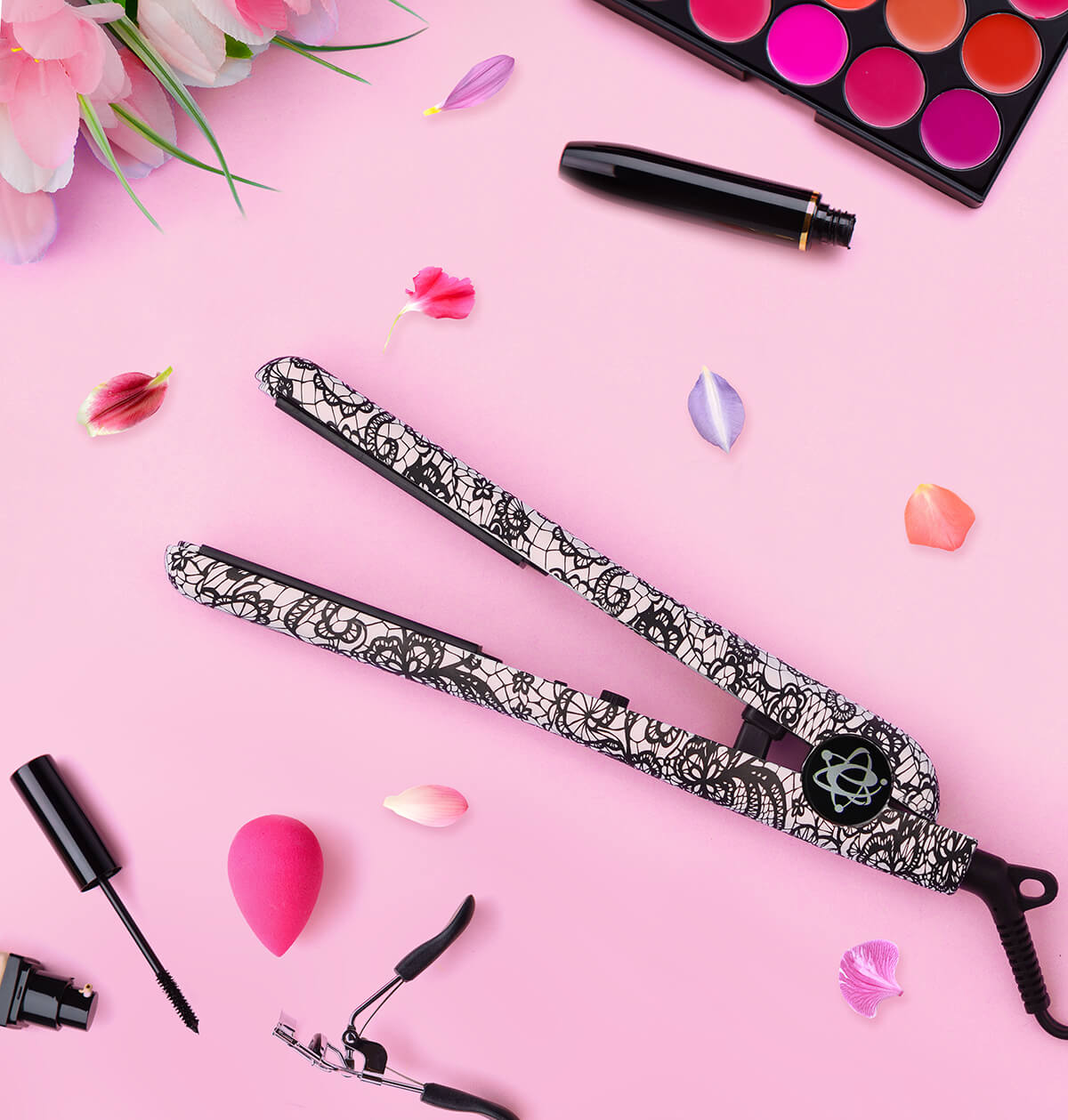 How often do you clean your hair straightener?
The correct answer to that question would be a quick clean after every use, with a deeper clean once a month. 
However, the majority of people neglect to sufficiently clean their flat irons. This leads to oil and product residue building up on the plates. As a result, your hair straightener won't work as well as it should, and you could also end up damaging your hair.
Even if you're not ready to commit to a regular cleaning schedule, make sure that you give your hair straightener a good clean before working on your Valentine's Day hairstyle. 
How should you clean your hair straightener?
It's easiest to do this while your straightener is warm, so plug it in and let it heat up to its lowest heat setting. Then, turn it off and wait for a few minutes. While you wait, dampen a cloth with a cleaning solution. Rubbing alcohol works well too. Wipe down the plates of your straightener, before going over it once again with a cloth dampened in water.
4. Never Use a Hair Straightener on Damp Hair
Most people that use a hair straightener will be familiar with that dreaded sizzling sound that occurs when the plates pass over damp hair. Even if you think that your hair is completely dry, a tiny amount of moisture can still cause that reaction, and this spells bad news for your hair.
Not only is damp hair so much more susceptible to damage from heated styling tools, but straightening damp hair will leave your hair rough and frizzy, rather than sleek and smooth.
So, before you begin styling, give your hair a once over with the Evalectric Pro Beauty Dryer. Designed to deliver fast drying results, this powerful hair dryer offers three different heat settings, along with two speeds, so that you can completely dry your hair in no time.
5. Hotter Isn't Always Better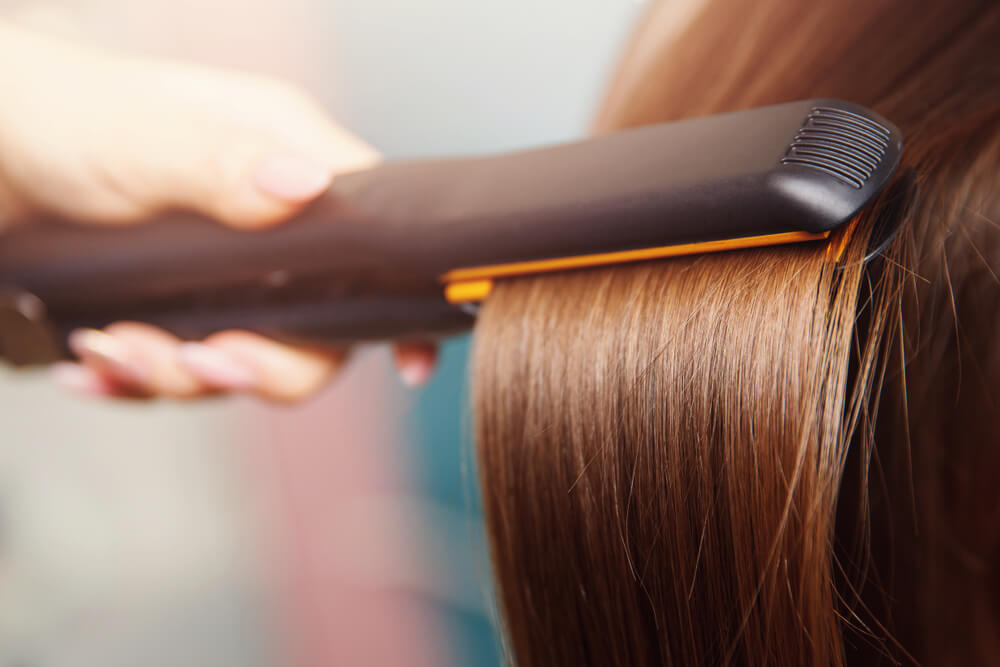 Many people assume that the hotter the temperature of their hair straightener, the more effective it will be. However, this isn't the case.
Those who have fine or processed hair will only end up causing damage if they use an overly high temperature. Instead, a range of 350-375°F would be better.
However, if you have very thick or coarse hair, then 350°F likely won't have much of an impact. You'll need a temperature range of 400-450°F. 
Of course, different hairstyles benefit from different temperatures too. If you're trying to straighten bangs or create subtle waves in your face-framing tendrils, then a lower temperature would be more effective.
What should you do if your hair straightener doesn't have an adjustable temperature control? 
This just means that it's time for an upgrade. Browse through Evalectric's hair straighteners and you'll find a huge array of models that all boast temperature adjustment. Take a look at our French Lace Classic Styler if you'd like your hair straightener to look as sexy as your Valentine's Day hairstyle!
6. Don't Limit Yourself to Straight Styles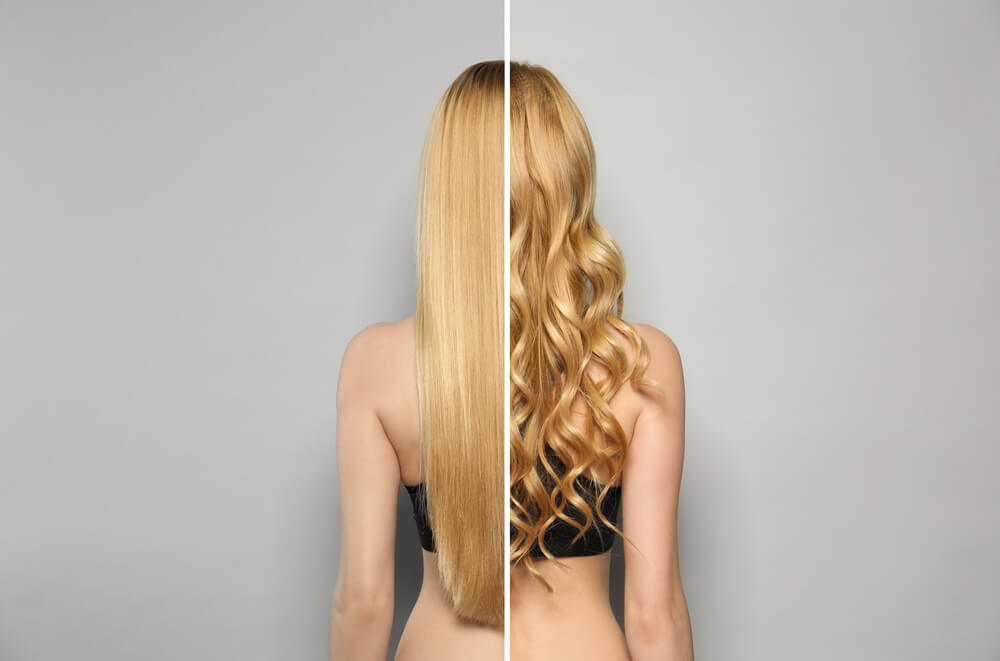 While most people purchase a hair straightener because they want to straighten their hair, this styling tool is actually extremely multi-functional. Not only can it give you sleek, straight locks, but it can also create the most beautiful curly looks too.
Soft curls or waves are perfect for a romantic Valentine's Day vibe. If you haven't yet mastered this technique, read on for a few tips. However, you'll also need a hair straightener with curved ends, such as our Peach Please Classic Styler. This will help to create those curvy waves, instead of bending your hair into hard angles.
Using a Hair Straightener to Curl Your Hair
If you'd like to rock glamorous Hollywood-esque curls for Valentine's Day date night, your hair straightener is all you need. 
Start by straightening a length as usual. However, once you get to the part that you want to add a curl to, pivot your straightener 180 degrees, before running it down the rest of that length. As you release, a bouncy curl will appear. 
Using a Hair Straightener to Create Waves
When creating waves in your hair, you'll need to master the C-curl technique. It involves forming a C-shape with your straightener while you run it through each section of hair. 
Once you've learned how to do this, you'll be able to create everything from casual beachy waves to polished, professional waves.
Using a Hair Straightener to Crimp Your Hair
Planning a 90s-inspired look for Valentine's Day? 
Crimped hair is a fun throwback that has a sexy edge to it. Even better, it couldn't be easier to do. You'll need to braid the sections of your hair that you want to crimp, before heating each braid up with your hair straightener.
Once you undo the braids, your hair will be perfectly crimped.
7. Sectioning Your Hair is a Must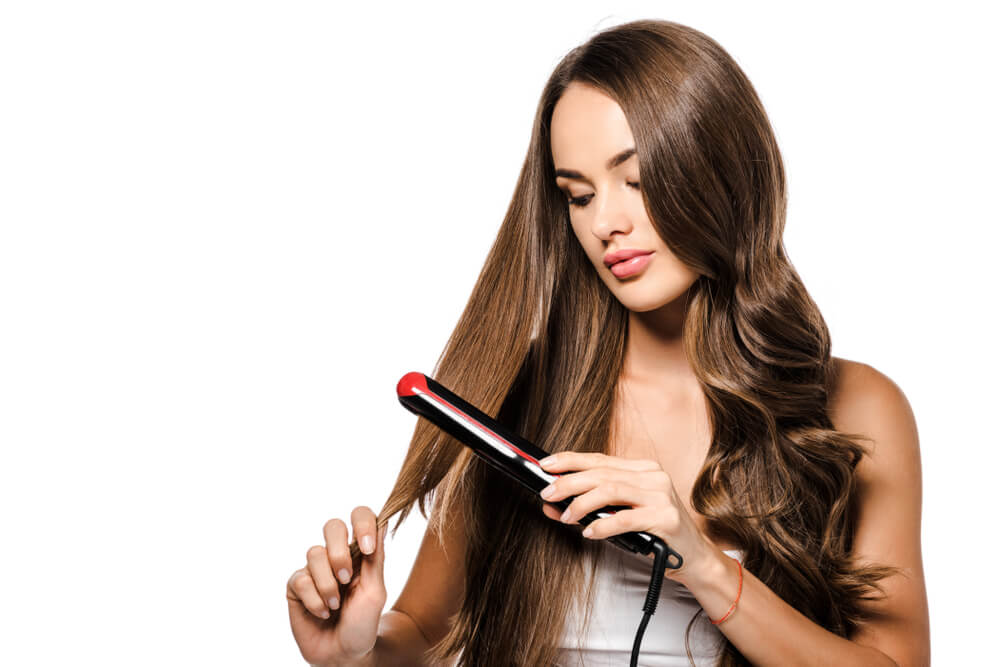 If you want your Valentine's Day hairstyle to look polished rather than rushed, then sectioning your hair before using your hair straightener is a must. This tip applies no matter the style you're creating, be it curls or sleek, straight locks.
Start by splitting your hair into at least four sections. Then, when it comes to the actual straightening, work on one-inch sections at a time. 
Don't be tempted to cheat by adding more hair in because this only means that your hair straightener won't be able to evenly penetrate all of your hairs. As a result, some of your hair won't be styled, leaving you looking messy.
8. Slow and Steady Wins the Race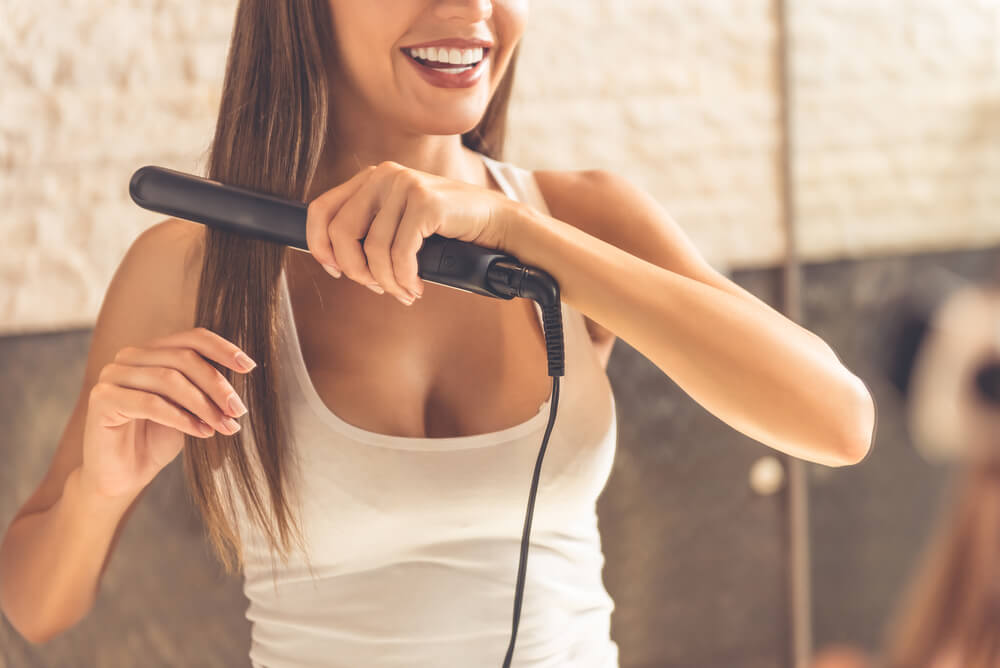 Let's face it – when painstakingly straightening long and thick hair, it's easy to get bored. However, no matter how much your patience may be wearing thin, don't try to speed things up.
Ideally, you want to pass over each section of hair as few times as possible. Run your hair through your straightener too quickly and your strands won't heat up properly, meaning that you'll only need to go over them again, and maybe again.
So, when using a hair straightener, take your time. Work through your hair slowly and meticulously, so that your straightener has enough time to do its job. Not only will your hair look better as a result, but it'll also feel so much healthier too.
9. Lock Your Style in Place With a Spray
Once you've created your Valentine's Day style, it's time to lock that look in place, and Evalectric's Extreme Hold Hair Spray is the ideal formula for doing so. Whether you're rocking straight locks or a curly mane, this spray will give your hair some extra gloss and volume, while preventing any strands from straying.
If your Valentine's Day hairstyle isn't too complicated, a couple of light spritzes are all you'll need. However, if you've gone all out with a complex up-do, then give your hair a few layers of the spray to ensure extra hold.
Summary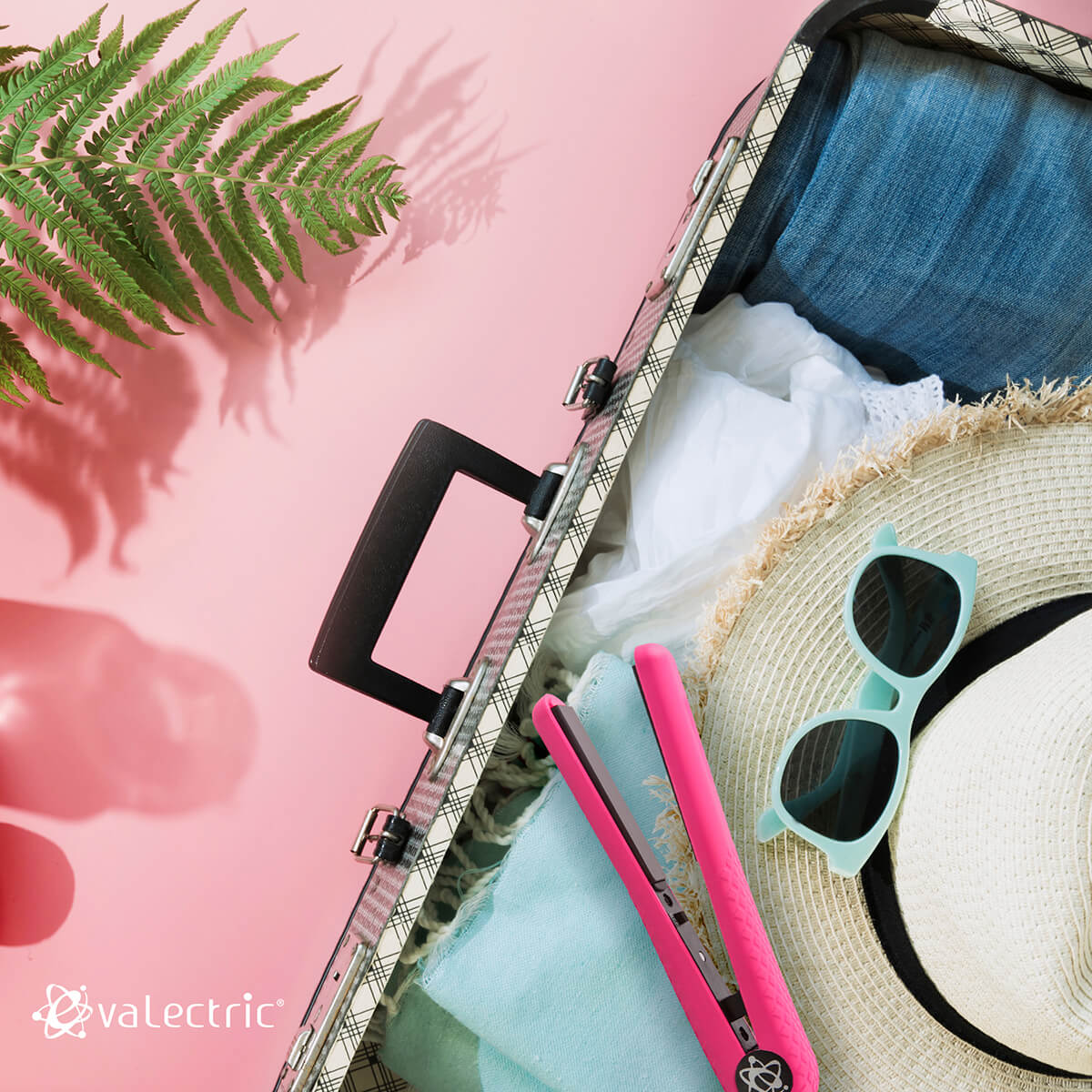 A hair straightener is such a versatile styling tool. So long as yours is high-quality, you'll be able to use it to create so many different sexy styles that are perfect for Valentine's Day. Whether you end up with curls, a straight 'do, or something in between, keep Evalectric's tips in mind while styling to give your look a professional finish.
Click here to shop more of Evalectric's bestselling products.
---