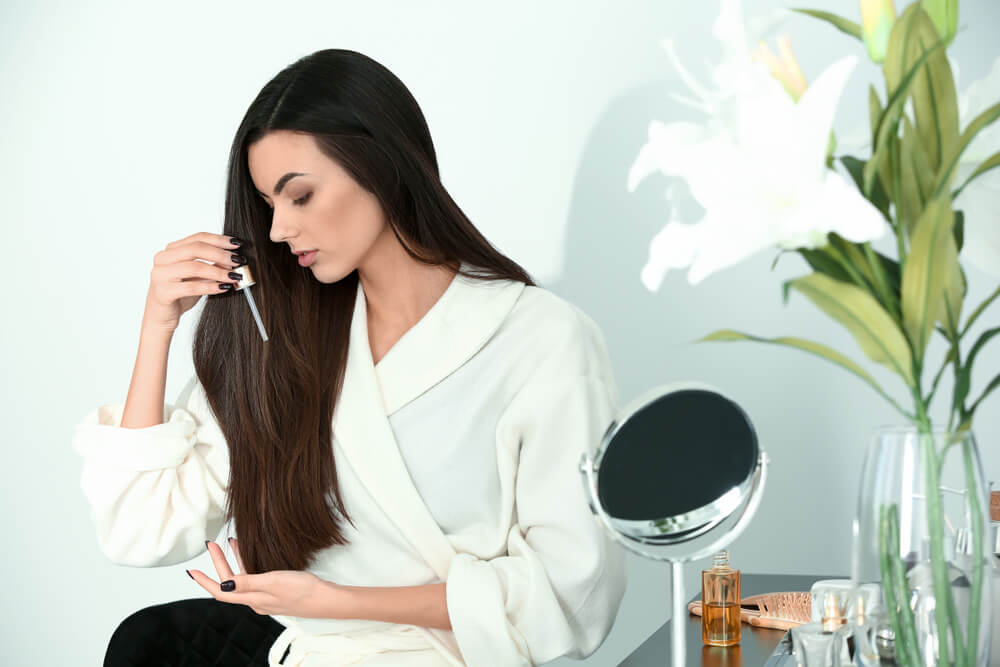 A good hair care routine can take a while to perfect. For starters, you need a high-quality shampoo and conditioner, with formulas that are suited to your hair type. Then, you need to consider all of the added extras out there, from hair masks to hair oils to hair serums.
Fortunately, you don't need them all. In fact, a hair serum alone offers up so many benefits that it can very quickly become a key part of a person's hair care efforts. Chances are, once you've used a good hair serum, you'll be hooked. You may even be tempted to start using it daily.
However, is this really a good idea? Can hair serum be used daily or does over-using a hair serum run the risk of damaging your strands? Read on – Evalectric is about to answer all of your questions!
What Exactly is a Hair Serum?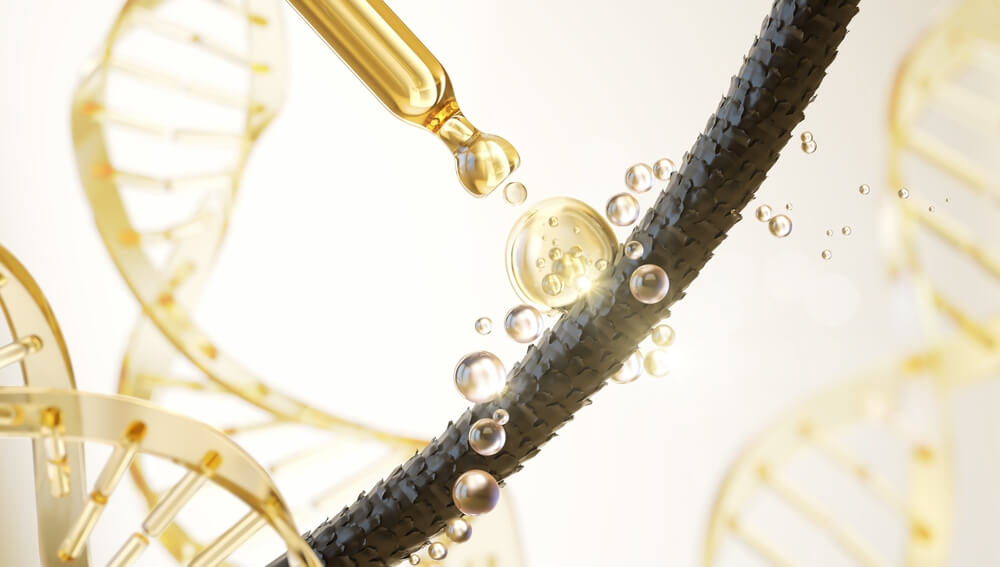 In many ways, a hair serum is very similar to a skincare serum. It's a lightweight solution that contains a high concentration of active ingredients. 
The ingredients used in a hair serum formula determine the main purpose of that serum. For example, some hair serums will primarily contain moisturizing and hydrating ingredients, making them ideal for dry and brittle strands. On the other hand, some hair serums are designed to smooth frizzy-looking locks, while others have been created to leave the hair feeling thicker and stronger. The world of hair serums truly is diverse!
Wondering where you can find a good hair serum?
Right here at Evalectric! Our Hair Serum boasts an ultra-light and non-greasy consistency. It also happens to be incredibly versatile. With this formula containing the likes of vitamin E and aloe vera leaf extract, it offers up a number of benefits…
The Benefits of Using the Evalectric Hair Serum
So, why would you want to use a hair serum at all in the first place, let alone apply it daily?
Well, pick the right formula, such as Evalectric's Hair Serum, and you'll be surprised by the many different ways in which it can benefit your hair.
For starters, the aloe vera in this formula deeply hydrates the hair, leaving it looking softer and glossier. This shine is enhanced even further by the light-reflecting effect that hair serums lend to the hair.
Our hair serum is also great for controlling frizzy-looking strands. It gives your hair the moisture that it needs to feel its best, meaning that fluffy, frizzy flyaways will stop springing up. Your hair will also feel so much more elastic and less prone to breakages. The extra moisture helps to seal the visibility of split ends too, while preventing more from appearing.
If your hair has been feeling damaged lately, our hair serum can help with this too. Thanks to the vitamin E in the formula, it will leave your hair feeling stronger and better protected from environmental damage. Everything from UV rays to pollution to the weather can seriously harm a person's hair, which is why it's important to ensure that your locks feel protected with the use of a vitamin-rich hair serum.
Also worth mentioning is how our hair serum makes the hair so much easier to style. You can use it to detangle your locks without leaving your hair feeling stressed or damaged. Regularly using a hair serum will also make your hair feel softer and more manageable.
Can Hair Serum Be Used Daily?

Now that you know about the many benefits that you could experience by adding a hair serum to your hair care routine, you're probably wondering how often you can use one. After all, since a hair serum does so much good, then surely daily use will soon have your hair looking better than ever?
Unfortunately, it's not quite so simple. Whether or not you should use a hair serum daily depends on a few different factors, including your hair type, the condition of your hair, and the serum you're using.
Many of the hair serums on the market contain sulfates and other harsh chemicals. When used regularly, these strip the hair, leaving it more vulnerable and prone to environmental damage. If the serum that you use contains such ingredients, then no, it's not suitable for daily use. 
On the other hand, if your hair serum doesn't contain any sulfates and has a minimal ingredient list that won't contribute to excessive buildup, just like Evalectric's hair serum, then you could potentially use it every day. This can be extremely beneficial for people with damaged hair. Daily use of a hair serum will make troubled hair feel healthier and rejuvenated. Once it does, you can then cut back on your hair serum usage.
What about if you have thin or fine hair? Using a hair serum daily is not recommended unless you're also washing your hair in between. Since thin and fine hair can easily become weighed down, the daily use of a hair serum could cause your hair to look greasy and dull, no matter how good that hair serum may be.
How to Use a Hair Serum
As we mentioned earlier, hair serums are incredibly versatile. You can use one in a number of different ways depending on what you're hoping to gain from the serum. Here are a few top tips:
How to Use a Hair Serum on Damp Hair Before Drying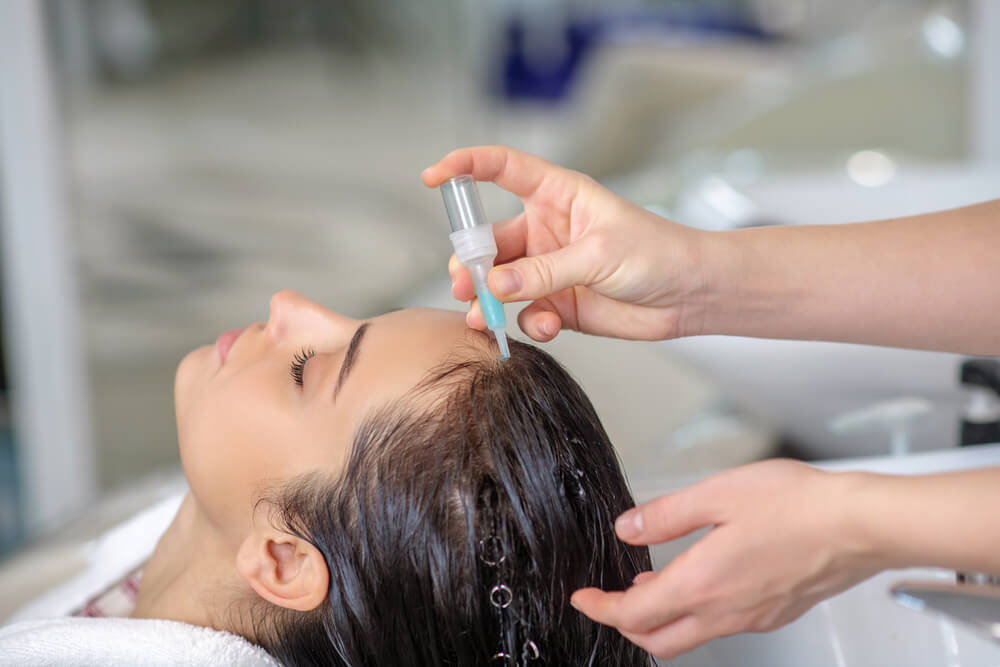 If you're using a hair serum because you want your hair to feel stronger, thicker, and healthier, then applying it while your hair is still damp can be very beneficial.
To start with, use a high-quality shampoo and conditioner to wash your hair. Evalectric's Moisturizing Shampoo and Moisturizing Conditioner would be great choices. Infused with argan oil, both of these formulas will hydrate and soften your strands, leaving them feeling deeply refreshed.
If you really want to go all out, pamper your hair with a hair mask too. Evalectric's Hair Mask is brimming with argan oil, panthenol, and glycerin to leave your hair looking thicker and glossier.
Once you're done, apply a small amount of your hair serum to your hands. Alternatively, so long as the packaging allows for it, you could also apply the serum directly to your strands. 
Then, starting at the ends of your hair, gently work the serum in. While it's important to ensure that it has been thoroughly distributed, many people prefer to go light on the roots but heavier on the ends. This helps to rectify the common oily roots/ dry ends problem.
After applying your hair serum, you can then go ahead and dry your hair as normal. If you don't have time to air dry but want to dry your hair in a way that doesn't exacerbate damage, turn to Evalectric's Pro Beauty Dryer. This salon-quality hair dryer may feel lightweight but it has an impressively powerful motor. This, combined with the choice of three heat settings, two concentrator attachments, and a cool shot button, will give you everything that you need for the perfect blow dry.
How to Use a Hair Serum on Dry Hair Before Heat Styling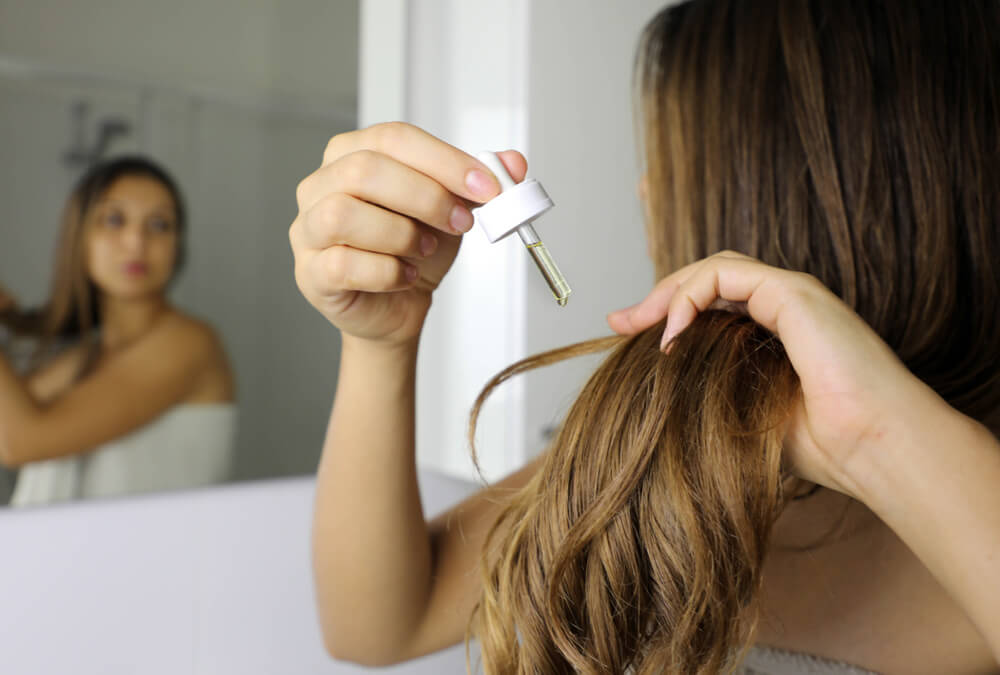 As we mentioned earlier, hair serums are great for keeping the hair feeling protected against damage. However, they don't only help to prevent the appearance of environmental damage – they can also be used to reduce visible heat styling damage too.
It's common knowledge that a heat protectant should be applied before using a heated styling tool. Some turn to sprays, others to creams. However, did you know that you could also use a hair serum for this?
The way in which a hair serum coats each strand of hair provides a physical barrier between your hair and your heated styling tool. This way, if you hold those flat iron plates down for too long or dial up your curling wand to an overly-high temperature, the heat will burn off a layer of your hair serum, rather than a layer of your hair.
Using a hair serum in this way is simple. You can either apply it to your hair while it's still damp, as described above, or you can apply it to dry hair. Smooth a small amount over your strands, making sure that you've covered your hair from root to tip. It can be helpful to use a comb or a brush at this stage to ensure an even spread.
Remember to avoid going overboard when applying your hair serum as you don't want your hair to feel wet. Try to keep your hair serum off your scalp too. This will prevent any blockages in the skin here. After all, hair serums are designed for the hair, not for the skin on the scalp.
Then, style your hair as normal. Once you're done, you should notice that your hair looks and feels much sleeker and smoother than it usually would post-styling.
How to Use a Hair Serum on Dry Hair After Styling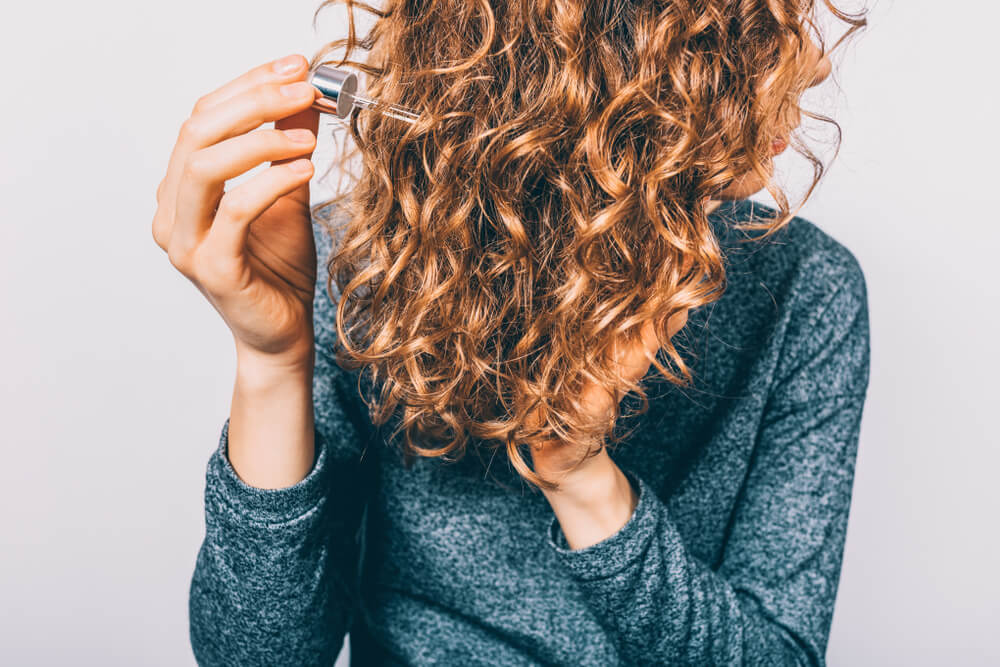 If you're hoping that your hair serum can help you to tame frizz and flyaways, then the best time to apply it would be once you've finished styling your hair. This way, your hair serum will smooth down your finished look while holding everything together.
All you need to do is place a few small drops of your hair serum onto the palm of your hand. If you have short hair, aim for 1-2 drops. For medium hair, go with 2-3 drops, and for long hair, try 3-4 drops. Then, rub your palms together to evenly distribute it. You can then start to smooth it onto your hair. 
Professional stylists usually recommend beginning at the back of the hair, before working on the midsection, and then finally the front. This is the best way to keep your hairstyle intact while you're applying your serum.
Summary
So, can a hair serum be used daily? If your hair feels super dry, brittle, or damaged, then by all means! Daily use of a high-quality hair serum will leave your locks feeling restored and replenished in no time. However, for everyone else, it would be best to show a little restraint. Save your hair serum usage for 2-3 times per week, although feel free to apply it in between if you've just washed your hair.
Click here to enhance your hair care and styling routine with more of Evalectric's bestselling products.
---