5 Hairstyles You Can Easily Create with the Infinite Styling Set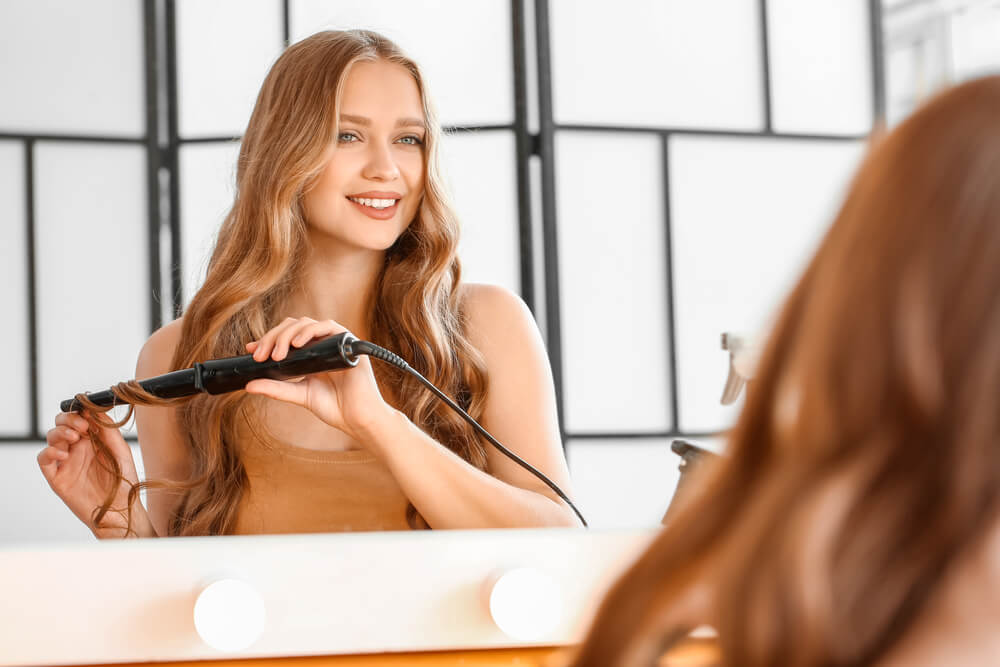 If you're tired of curling your hair in the same old way with the same old heat tool, we hear you! We're all about creating variety when it comes to our hair looks and can bet you are too. After all, we hardly want to be rocking the exact same look for the office and corporate events as we do for weekend brunch dates and weddings!
Enter, the Evalectric 4P Infinite Styling Set.
This versatile, easy-to-use, and, may we say, chic-looking heat tool is everything you'll ever need to create the most stunning curled looks no matter the occasion. Want to see some of our favorite styles you can easily create with it? Keep scrolling…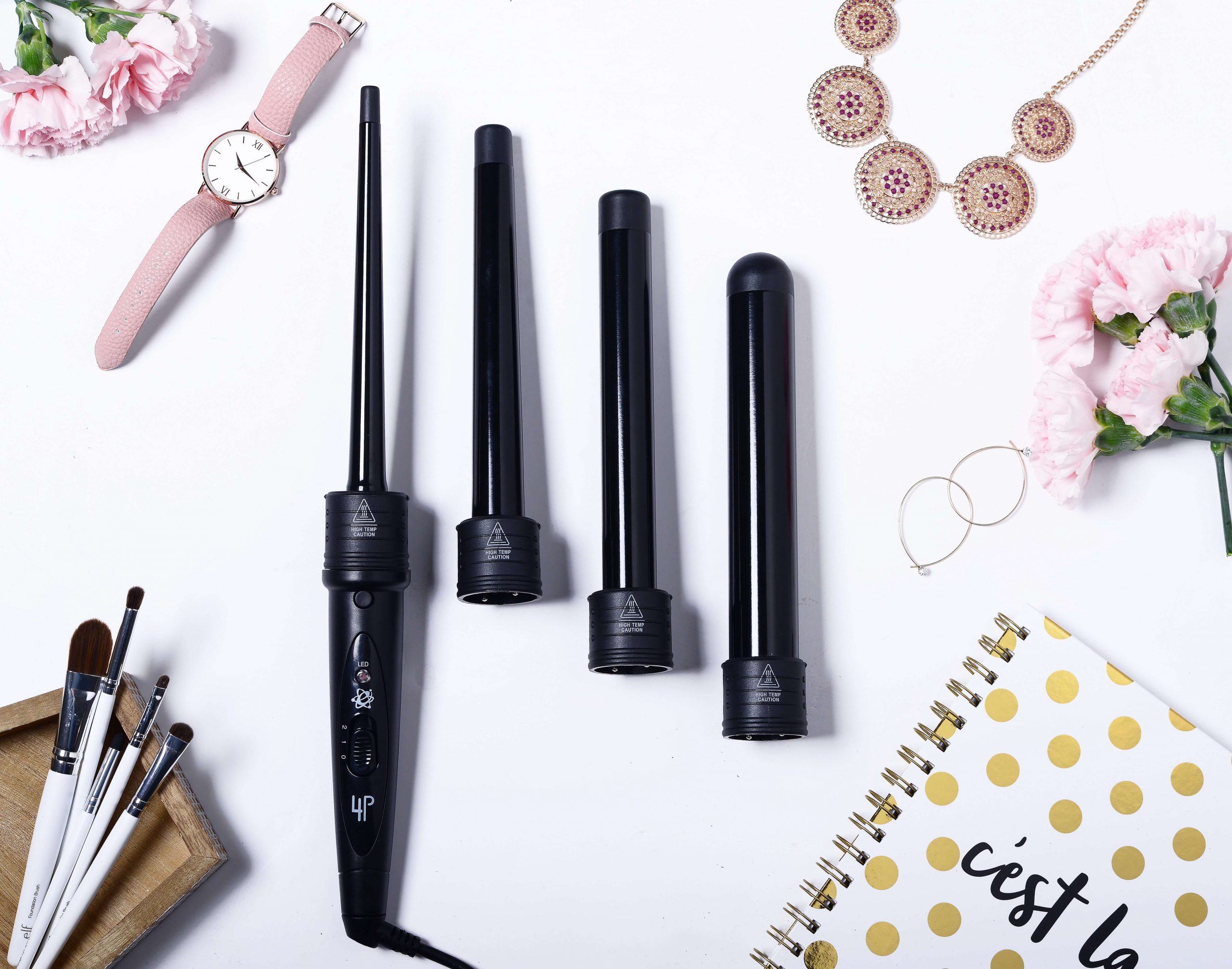 Begin By Prepping Your Hair
Before you jump on in and get creating your dream hairstyles, there are a few things we recommend you do for your hair first. Making your way through this handy checklist will not only ensure that your end result is as beautiful and long-lasting as can be, but it'll also keep your hair in great condition by preparing it for the heat you're about to apply.
Start with a Great Shampoo and Conditioner
The first step in any styling routine is always to make sure your hair is beautifully clean, moisturized, and free of any product build-up from previously styling sessions. Opt for a shampoo and conditioner that are specially designed for your hair type, and make sure it's a moisturizing combination if your hair tends to be on the drier side. The Evalectric Shampoo and Conditioner is perfect for this! 
You can even top up with an intensely rich weekly hair mask to make sure your hair is in the best condition it can possibly be. It will also provide a great base for the rest of the steps you'll follow.
Pat Your Hair Dry
Now, as much as we encourage air drying your hair when possible, we know it's not always practical. Especially if you're short on time, about to go to sleep, or your hair is naturally wavy/curly and you want to heat style it later. That said, we do recommend removing as much moisture as you can before going in with your blow dryer.
Why?
It'll minimize the amount of time you're applying heat to your hair and that's always a good thing!
So, use a clean, dry, soft towel and gently pat your hair to remove moisture. Don't scrub at your hair with the towel or wear it on top of your head. The scrubbing action can cause knots and breakage whereas the weight of a towel can pull at the root whilst your hair is wet and in its most delicate state!
Use a Heat Protection Spray
Another step we highly recommend before blow-drying?
Heat protection spray!
Yes, even if your shampoo and conditioner have ingredients that can help to protect your tresses from heat, this is a necessary step to keep your hair from becoming damaged through over-exposure to very high temperatures. Trust us, after applying it you'll notice much fewer dry or split ends and a healthier-looking shine and glow overall.
Carefully De-Tangle Your Locks
This step is essential for evenly drying your hair, plus, it will serve you well when it comes to curling. If your hair is dry but full of knots, you'll end up with uneven curls and damaged hair too!
Now that we've got that bit covered, it's time to reveal the styles we're all dying to try out with the Infinite Styling set!
Beautiful Beachy Waves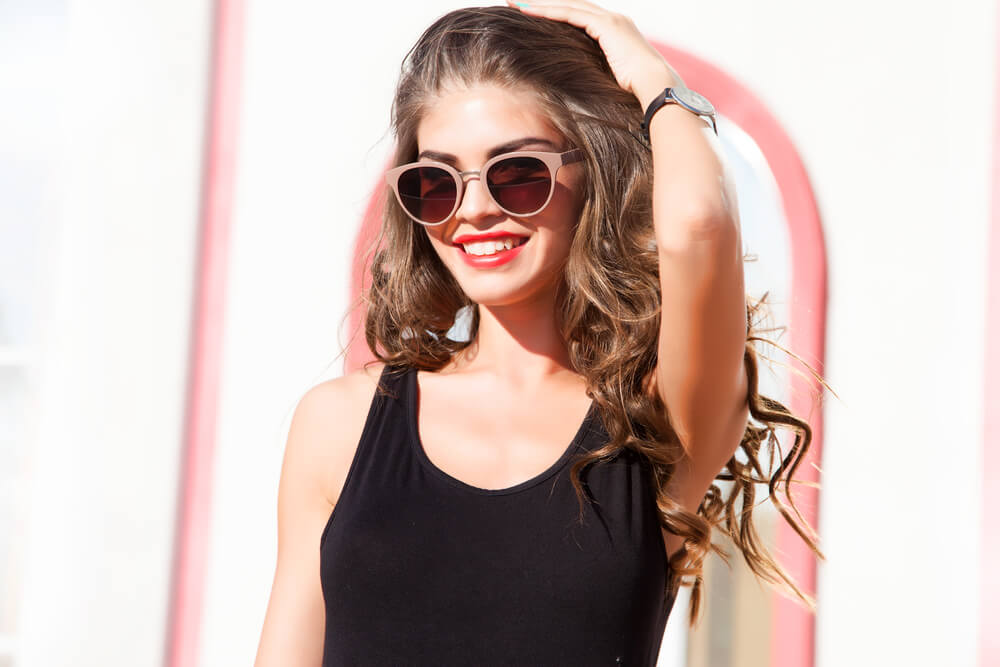 When it comes to summer hairstyles, few are as pretty or as sought after as beachy waves. Luckily for us, the Infinite Styling set makes them super easy to create!
To achieve those beloved carefree curls with subtle definition, you'll most likely want to reach for the second-largest barrel in your set. From here, it's as simple as dividing the layers of your hair out into two or three sections and curling first towards then away from your face.
As you do this, make sure you're holding the wand with the tip facing down and only wrapping the hair from the top of your ear, stopping before you reach the ends.

Leaving the last inch or two of your hair uncurled at the ends will give that beachy vibe we're going for rather than a full curl.

Finish off by curling any face-framing pieces away from your face and you're done! Did someone say beach day??
Half Up Boho Bun With Curls
Calling all brides, wedding guests, and anyone else heading to a fancy soirée this summer. This is the hairstyle for you and, yes, it looks incredible on hair of all lengths!
Making sure you leave out a few face-framing pieces, gather together all the hair you're using for your bun. Do this with your fingers rather than using a brush to create a pretty, laid-back finish rather than a super neat one. Secure the bun in place with your choice of hair elastic, pins, or barrette.
Now, using your choice of barrel from the Infinite Stylish set, create loose curls throughout the hair you've left out of the bun. Don't be too precise, and use your fingers to gently separate the curls once they've cooled. (We also recommend adding a few loose braids throughout the hair you've left down for a truly bohemian look!)

Finally, curl the front pieces that you left out, back and away from your eyes to frame your face!
Glamorous Hollywood Barrel Curls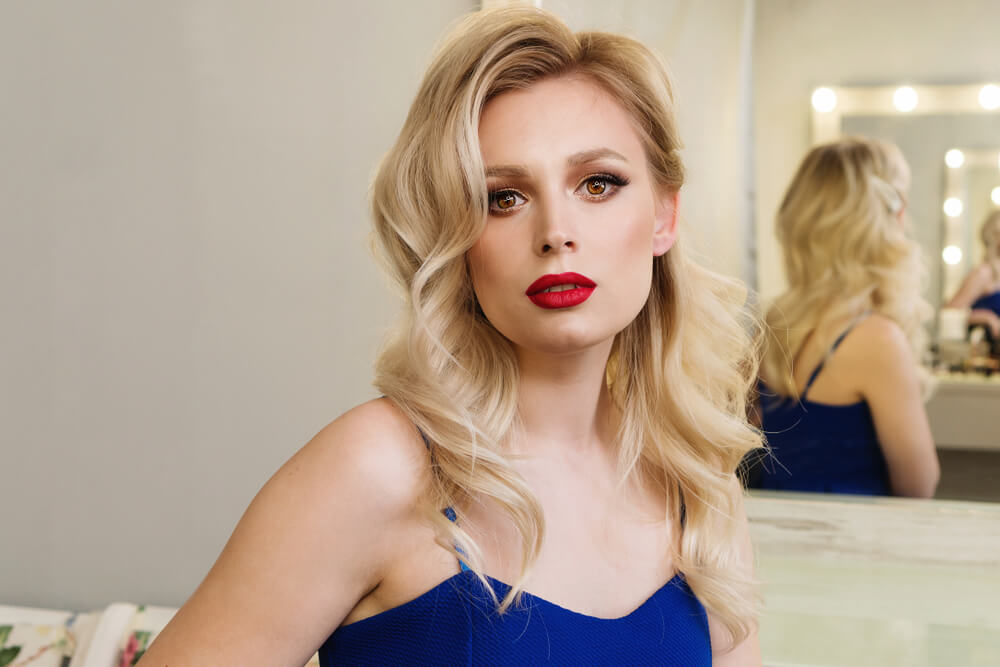 Want to finally create the glamorous Hollywood-Esque curls of your dreams?
Reach for the largest barrel from your Infinite Styling set!
This stunning hairstyle is perfect for so many events and can look wonderfully dressy and glamorous for the evening, or playful and pretty during the day.
Part 1
Once your hair has been washed and blow-dried, take a brush or a comb and use it to create a deep side part to one side. Eventually, the side with the smaller amount of hair will be tucked behind your ear to give that glamorous, Hollywood look we regularly see gracing the red carpet!
Next, go ahead and begin sectioning out the hair as you usually would before curling. How many sections you'll need to make will depend from person to person. However, it's good to remember that the larger barrel will work best on larger sections of hair to create the biggest, bounciest curls. Smaller sections may start to resemble ringlets! Therefore, we recommend simply dividing your hair into a top and bottom section, then selecting smaller pieces one at a time as you're ready to curl them.
Part 2
Now, for the curling itself! We recommend starting at the back and working your way forward so you can create your desired shape as you go. Each section of hair should be around 1.5 – 2 inches wide to create this look.
Take your Infinite Styling wand and hold it diagonally with the handle up and the tip down. Every piece of hair should be wrapped over the top of the wand and around towards the tip so it's curling towards your face. And yes, even the front sections should be curled this way!
Once the bottom section is all styled, leave the curls as they are so they can set. Take down the top section and do the same here.
After every section has been left to cool, take a paddle brush and brush through the hair very gently. This will volumize your curls and give them a gentle, beautifully soft, Hollywood wave.
Finally, using your palms, run a small amount of the Evalectric hair serum through your locks for an incredibly glossy, smooth finish. Then, tuck the side with the least amount of hair behind your ear and secure it in place with an embellished barrette for extra glam points!
Curled Low Pigtails
Think you can't wear pigtails past the age of five?
Think again!
With your Infinite Styling set, you can create the chic, low pigtails that make any outfit instantly cuter! Plus, it's the ideal style to opt for if you get sick of always styling your hair in a ponytail on days you need it out of your face.
The trick to making your pigtails look elegant instead of juvenile is to wear them casually. Gone are the super neat bunches you used to rock on school days! To get this look, start by using your fingertips to create your parting.

Once your hair is in two sections, take the front pieces and twist them back before securing your bunches loosely with a clear elastic.

Next, select a small section of your hair on each side and wrap it around each elastic to conceal it. Then, push the end into the band to hold it secure.

To finish the look, use your Infinite Styling wand to gently curl the hair in each pigtail. Use the one-forward one-back method with each section, but only hold the hair on the barrel for a few seconds so your curls aren't too defined.

For the perfect finishing touch, pull a couple of pieces loose at the front and gently curl them away from your face.
Corkscrew Curls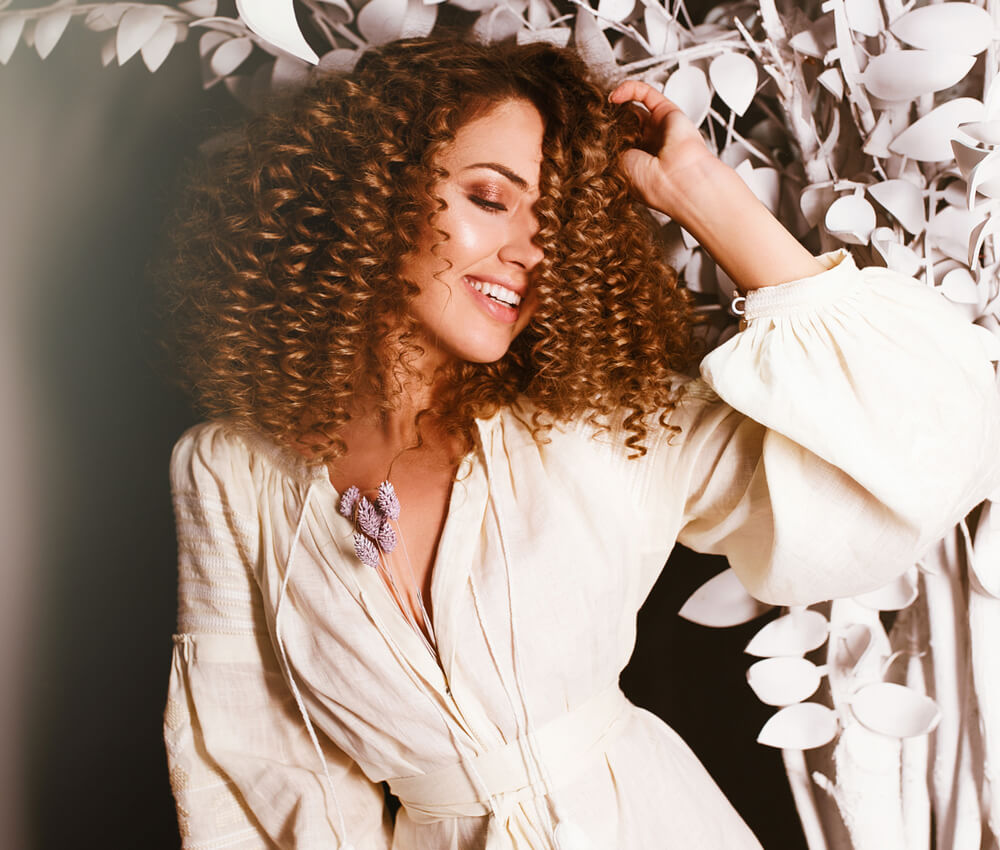 If, like us, you've dreamt of achieving the perfect corkscrew curls for as long as you can remember, now's the time to grab the smallest barrel on your Infinite Styling wand and get to work!
We won't lie, this one's going to take some (a lot) of time. But don't lose hope, the end result will be stunning.
Start by sectioning off the bottom layer of your hair and tie the rest up. Then, taking small pieces at a time, roughly around an inch wide or slightly smaller, wrap them around your wand. Don't hold these small sections of hair on the wand for too long or you'll burn it! Roughly five seconds should do the trick.
Alternate curling one way, then the other with the next piece, and so on. Do this with every section of your hair until your reach the top layer and it's all tightly curled. Whatever you do, do not brush it out! This will end up making your hair look incredibly frizzy and messy rather than voluminous and defined.

Instead, use your fingers to gently separate all of your curls out to create volume. Finish with a little oil through the ends to bring the shine a definition!
A Loosely Curled Ponytail
If you're looking for a super cute hairstyle that'll work year-round no matter what your day (or evening) looks like, choose a loosely curled ponytail! This one couldn't be simpler to create and suits literally everyone. Not to mention, you can adapt it to your style with loose, beachy style curls, or tight ringlet ones for plenty of volume.
Start with freshly washed and dried hair. Then, choose your preferred barrel size from your Infinite Styling set. For this particular look, we recommend opting for one of the larger two sizes as they will give you looser looking, beachy style waves, (If your hair is on the finer side, simply choose a smaller one to suit your hair type).

You don't need to be too precise with this look as we'll be putting it all up! So, starting right near the root, roughly curl all of your hair. Be sure to alternate between curling forward and curling back to increase the volume. This will also prevent your curls from falling into one another.
Side note: In case you're wondering why we curl all of the hair first, this is to give your finished style a more voluminous, laid-back appearance. If we put all the hair up first, we'll miss out on all that texture and lift our curls will create through the front and sides! 
Creating the Ponytail
Once all your hair is curled, go ahead and collect it all together using your palms. Do this gently and don't scrape it back with a brush or with your fingertips. Otherwise, you'll flatten it out. You can even flip it over gently to make this part easier and get the height you want!
To finish, simply secure the hair in place with a clear elastic. Then, wrap one piece of your pony around it and secure with a bobby pin. Spritz your style with our New Evolution styling spray

 for a lasting hold, and you're done!
Which of our curly hairstyles will you choose to create with your Infinite Styling set?
If you're anything like us, the answer is…all of them!
---