The Ultimate Guide to Hair Serums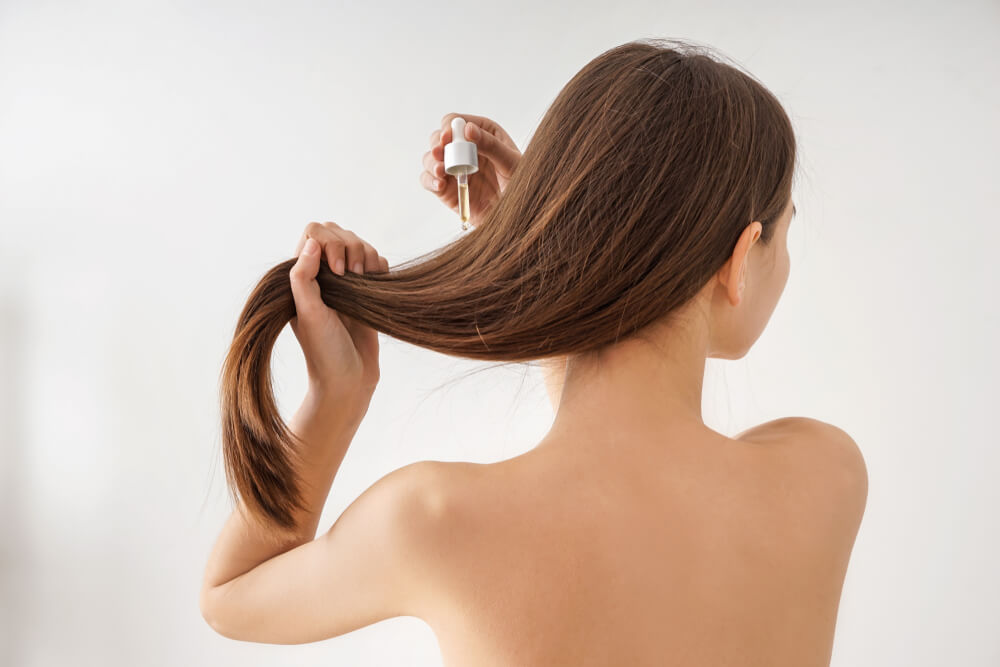 Now that summer is coming to an end, and your hair has survived hours in the sunshine and many, upon many, dives into the pool and days along the shore, it's time to get a good look at those locks and head into the new season with softer, healthier-looking hair that shines. 
First, let's evaluate the current state of your hair. Do you have stubborn flyways? Is your hair looking parched and damaged from the sun and exposure to the elements? Do you miss the days when your hair was soft and shiny? Want a multitasking styling product that addresses these concerns immediately? 
At Evalectric, we have an amazing hair care product that addresses all these hair concerns, and more. 
The product you're looking for, as you scowl at your lackluster locks in the mirror, is our hair serum. Evalectric has developed the new Evolution Hair Serum to totally transform your hair, leaving it softer, smoother, and with a gorgeous glossy finish.
Got your attention? Read on for more information about hair serums. You'll learn how they work, the results you can expect, and why you need one today. We've also got a recommendation for the best hair serum on the market. 
What is a Hair Serum?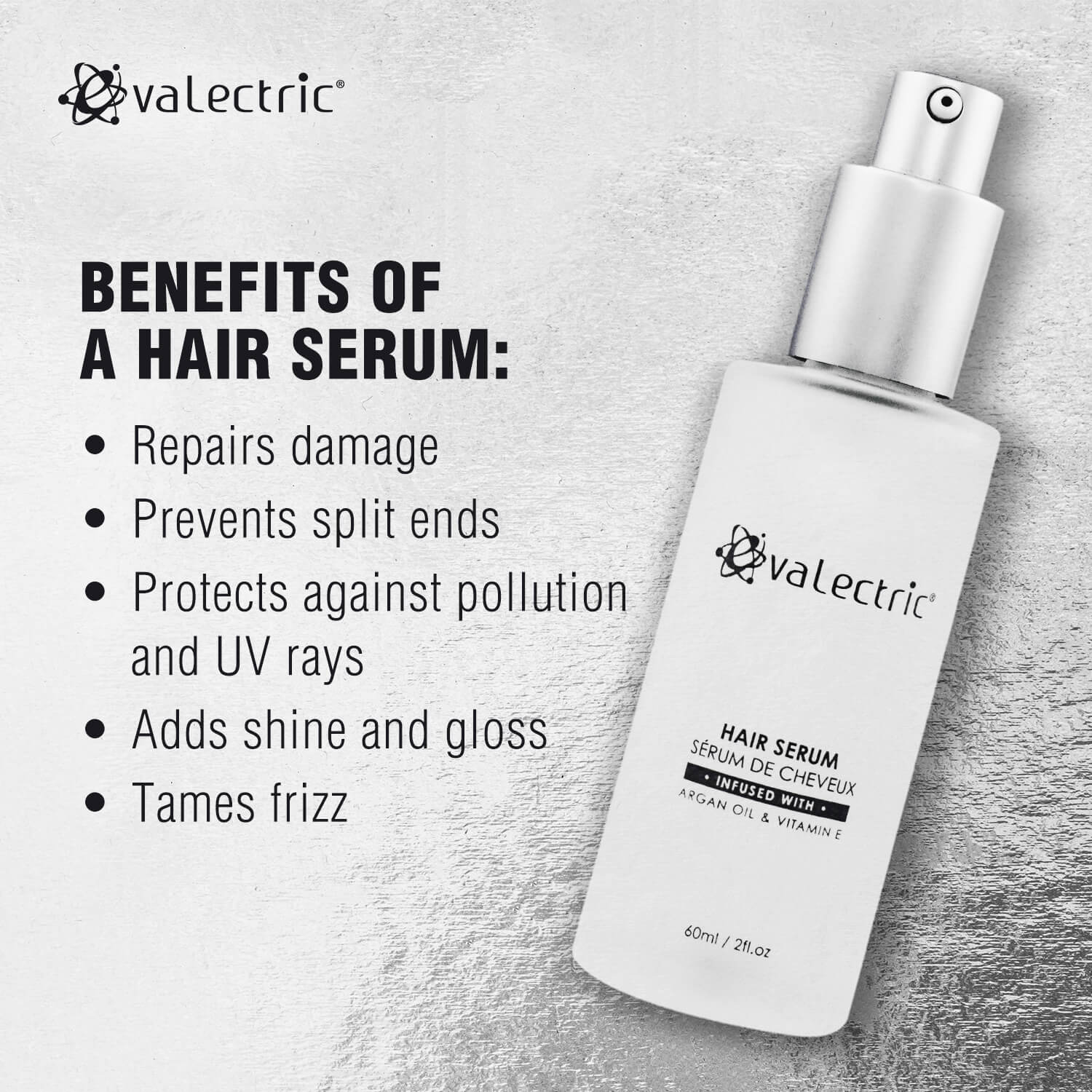 You may have heard about hair serums but not know exactly what they are. A hair serum is a must-have hair styling product that has loads of benefits for the health and appearance of your hair. While most hair oils soak into the shaft of your hair, hair serums remain on top of your follicles and coat your hair. This makes it look healthier, less frizzy, and sleeker.
Many hair serums don't have what it takes to address your frizz concerns without leaving your hair flat and greasy. Some high-end serums are fantastic at adding just the right amount of shine. These serums are carefully formulated with ingredients that don't weigh your hair down.
A good high-quality serum will leave your tresses frizz-free and with a glossy finish. Similar to serums you may use as part of your skincare regimen, quality hair serums like our new Evolution Hair Serum deliver targeted results without any unfortunate side effects to your appearance or the health of your hair.
How will you know if you've found a high quality serum? Well, high quality styling products are formulated with proven and effective ingredients, such as the Aloe Vera Extract in the Evalectric Hair Serum. Evalectric has developed this serum so that it is restorative to your hair and scalp without weighing your hair down.
Aside from reading the label, the proof is in the results. It's about how you look and feel when the product is in your hair and doing its job. The carefully selected ingredients in quality hair serums are what deliver the amazingly soft and shiny hair of your dreams, again and again.
Finding the perfect serum sounds amazing, doesn't it? Let's delve right into whether there is a serum out there for you!
Which Hair Serum is Best for Your Hair?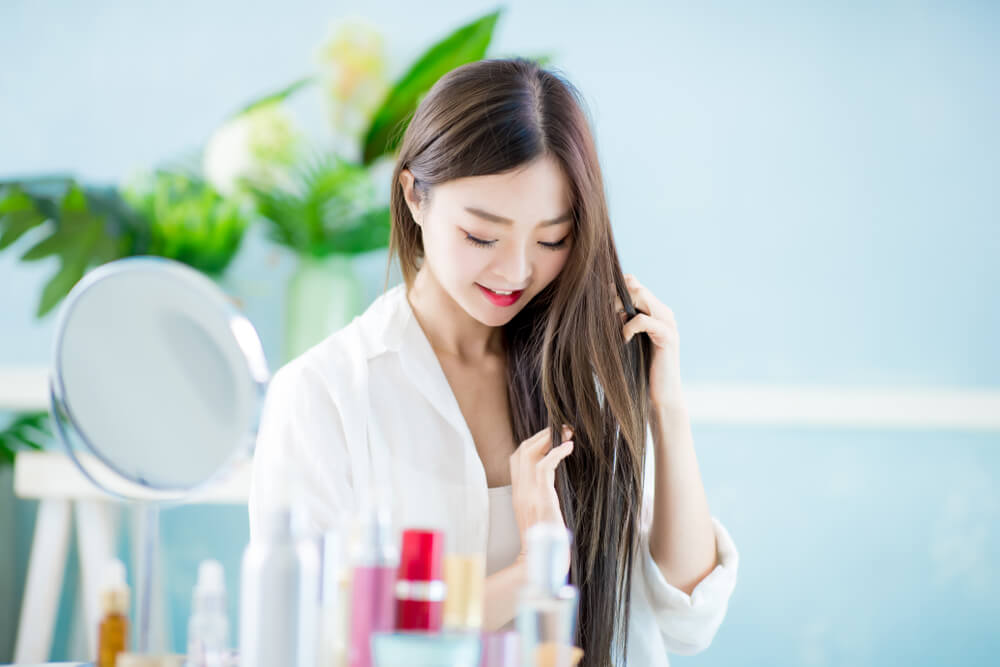 Serums come and serums go, but your hair type remains the same. Companies might advertise trendy hair serums that create perfect shiny locks only to have you discover their serum only works well on super curly hair. And you've got hair that's pin-straight.
It's crucial when choosing a hair serum that you pick one with a great formula of restorative and effective ingredients for your hair type. When a serum advertises use on thick, coarse hair, it will likely weigh down your thin, straight hair, for example.
While we believe a fantastic hair serum, like the new evolution hair serum, should be incorporated into pretty much everyone's hair care routine immediately, we know you have choices.
So, the search is on.
Before choosing a serum that could be your new best friend, think about what you'd like it to do for your hair.
Is your hair thick? You'll want to choose a hair serum that covers every strand for an even appearance. Or maybe your hair is extra thin? You'll want a light, non-greasy formula like our hair serum Evalectric that won't flatten your sparse strands to your head making your hair look greasy.
At Evalectric, the New Evolution Hair Serum works well on all types of hair!
That's right, the Hair Serum Evalectric works on every hair type, even yours. We've carefully designed it that way. But we'll get into the specifics on that a little later on.
Now that you've scored yourself a bottle of the new evolution hair serum, let's talk about when to use it!
When Should You Use a Hair Serum?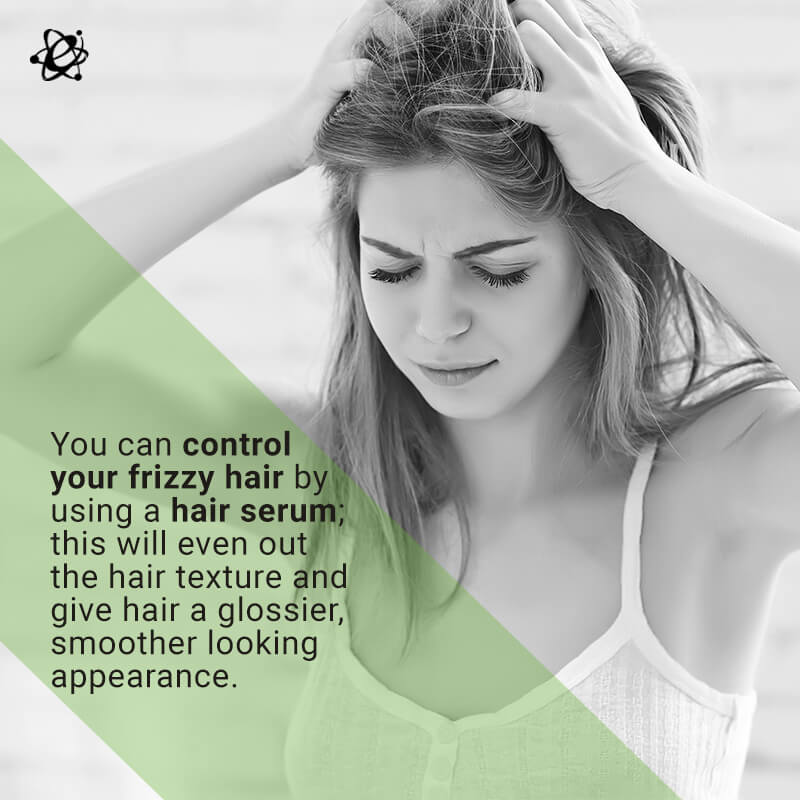 The key to rocking the best results from a hair serum is to use it correctly. 
Hairstylists the world over recommend applying your hair serum to your hair when it is clean and still a little damp. Hair should be free of other styling products. That way your hair is free to reap the rewards of the restorative ingredients and the benefits of the targeted results.
When applying your hair serum, take care to use a small amount. A little goes a long way with the powerful ingredients in hair serum. Evalectric knows this. We developed the new evolution hair serum to be lightweight and non-greasy so that you can avoid the look of hair with product buildup.
If you are completing your morning hairstyling routine and decide that your hair needs more serum, make sure you have allowed the new evolution hair serum a full 30 minutes to settle in and get to work. If after a half hour or so you still see any flyways or feel as though you applied the serum unevenly, feel free to apply half the recommended amount.
How To Use a Hair Serum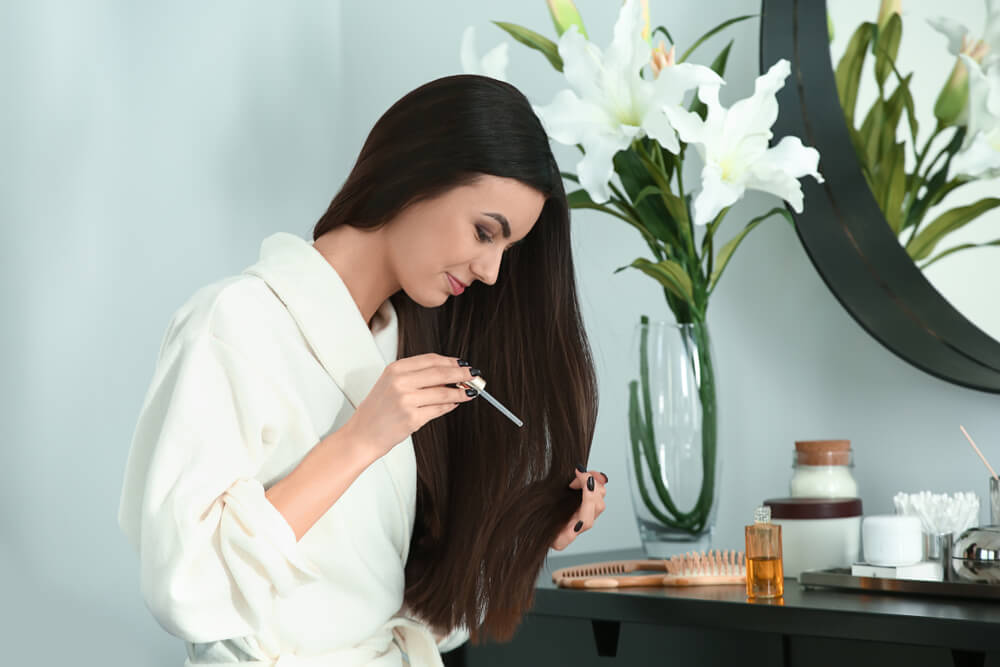 One of the best things about hair serums like ours is that they are mess-free and quick and easy to apply. When using a quality serum, like Evalectrc's New Evolution Hair Serum, you are able to transform the look and feel of your hair within moments.
Let's talk about the how of using hair serum. Using a hair serum might seem pretty self-explanatory but there is a right way to go about using this hair styling product, and, well, a wrong way.
Ready to learn how to rock startlingly soft hair without a flyaway or dull strand in sight? Below are the four simple steps you'll need to take to make it happen!
How To Apply Hair Serum
Pump out a small amount of the new evolution hair serum into your hands

On clean, slightly damp hair, apply the serum to your hair root to tip, paying special attention to your ends

Let the serum absorb

Style as normal
That's it! Super simple, right? 
If you forget to apply your serum to your hair while it's still damp, or you notice some flyaway frizz while at the office, don't worry! You can still use the hair serum. Evalectric has developed this product so that it will work on dry hair as well in a pinch. Just make sure to apply the serum evenly. This will provide total coverage of those flyways and maximum shine!
If your hair is very dry and damaged or you are looking for a restorative product that packs intense moisture, we suggest using another product in addition to our hair serum. Evalectric has developed a deep conditioning hair mask that we're really proud of. Our Hair Mask hydrates and repairs your hair, moisturizing your tresses with the nutrients they need to look and feel healthy.
The Evalectric Hair Serum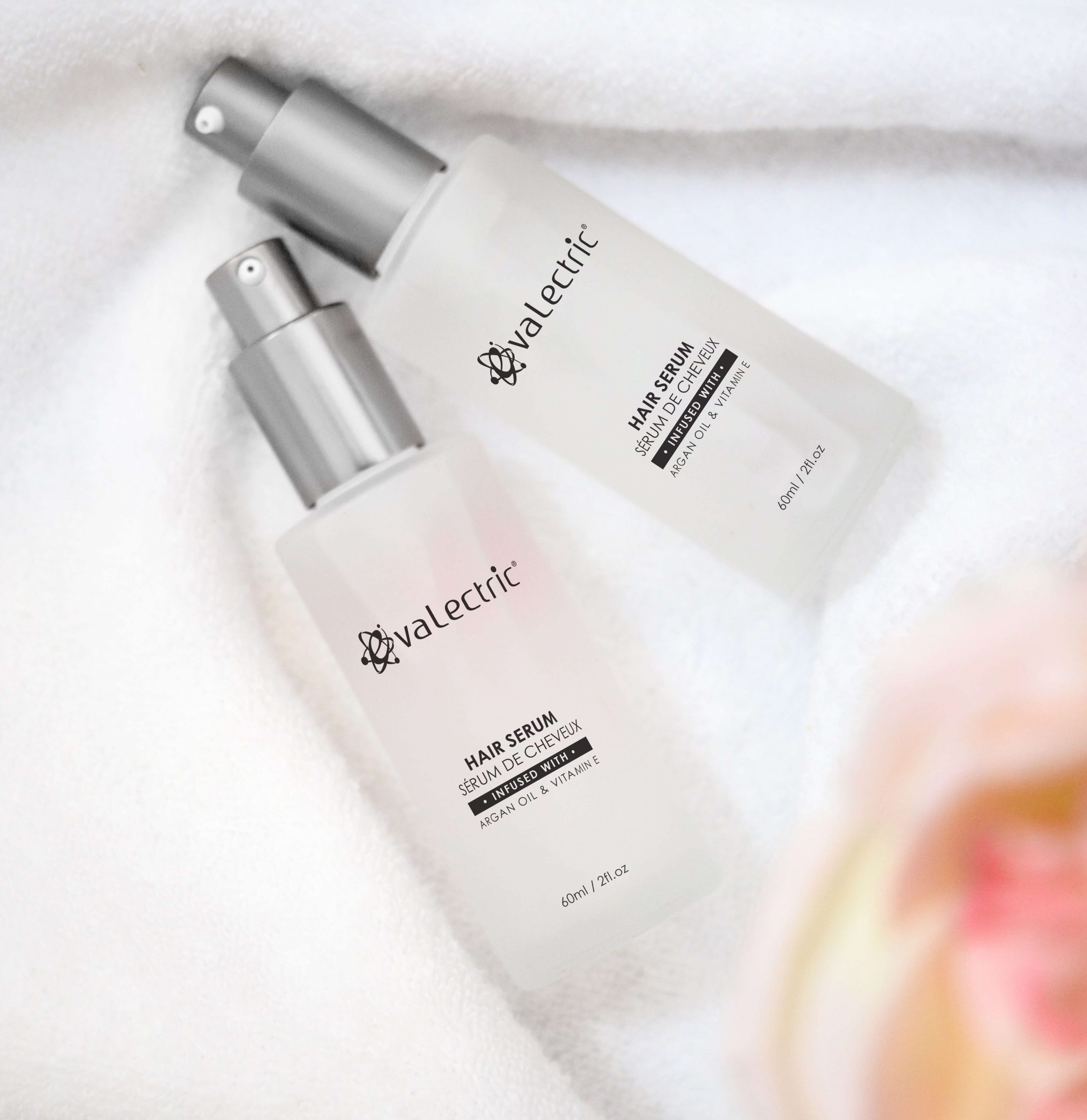 Now that you've read about the in's and out's of how a hair serum can totally transform the texture and brilliance of  your hair, let's talk about the perfect hair serum for you!
We're sure you've noticed we are very partial to our new Evolution Hair Serum. Evalectric has carefully formulated this product with proven ingredients that deliver gorgeous results. 
The New Evolution Hair Serum is packed with Aloe Vera Extract, among other hand-picked ingredients that deliver proven results. Long used for treating skin conditions and soothing the skin, it may surprise you that Aloe Vera Extract boasts many vitamin-packed benefits for your locks as well! It's also soothing to your scalp and strengthens your strands by treating dryness and damage.
Below are the specifics on how Aloe Vera Extract works to heal your scalp, and the benefits you can count on from using our hair serum which is heavily infused with this powerful ingredient.
Benefits of Using Aloe Vera Extract On Your Hair:
Stronger Hair – Aloe Vera contains many effective ingredients and minerals such as Vitamins A, B13, C, and E. These vitamins can help strengthen your strands from root to tip.
UV Protection – It might surprise you to know that the sun's ultraviolet radiation (UV) rays are damaging to your hair as well as your skin. They can leave your hair looking dull, with less elasticity and shine. The results of a 2016

research study

concluded that the juice of the aloe vera plant provides UV protection.
Gets Rid Of Excess Oil – The enzymes in Aloe Vera Extract help break down stubborn fats in your hair that make your hair look and feel greasy
A Healthier Scalp – Used for thousands of years for its skin soothing properties, Aloe Vera Extract is a known anti-inflammatory for skin conditions. You can also count on it to address any dry, itchy patches on your scalp and go to work on that embarrassing dandruff.
All of this makes Aloe Vera Extract a fantastic ingredient to infuse into a hair serum. Let's talk about one more power packed ingredient before we get into why we believe that our best-selling Hair Serum is right for you.
You may be wondering how the new Evolution Hair Serum delivers the shiny, soft strands you desire. Well, it's our silicone ingredient, Cyclohexasiloxane. It's a big word for an ingredient that packs a whole lotta punch.
Cyclohexasiloxane helps to separate your hair strands, targeting your frizz, eliminating those fly-aways fast, and making your hair shine. We've carefully chosen this ingredient because we've seen it produce glossy, magazine-worthy hair time and again.
To quote one of the Evalectric reviews on this best-selling serum:
"This product has been and will continue to be the go to of my hair care products. My hair is very difficult to work with, but with this product it helps tremendously. Not only do I use the hair serum, I also use the shampoo and conditioner in tandem. Whomever came up with this, thank you and you are an absolute genius!"
In Conclusion
We've now covered everything you need to know about hair serums, and how our new Evolution Hair Serum can transform your hair from dull and damaged looking to shiny and amazingly soft. We've also delved into the carefully selected ingredients that make our hair serum stand above the competition.
Formulated with ingredients Aloe Vera Extract and Cyclohexasiloxane, the Evalectric Hair Serum just might be the hair styling product that you've been looking for! Frizz and flyaway strands become a thing of the past with our serum. And shine? You'll never be sporting the dull, dry look again.
At Evalectric, we listen to our customers. We have carefully formulated this new Evolution Hair Serum to address your hair concerns. Our focus remains on getting immediate results that have you raving and turning heads. Our products treat your hair with the high-quality ingredients our customers love and have come to expect from all of our hair care formulas.
But not only do we listen to your hair care wants and needs, we also respect the needs of our environment, too. Our products are developed ethically, are not tested on animals, and come straight to you in recyclable packaging. 
If those aren't good reasons to treat yourself to the new evolution hair serum, we don't know what is!
---