9 Game-Changing Hair Tips for Summer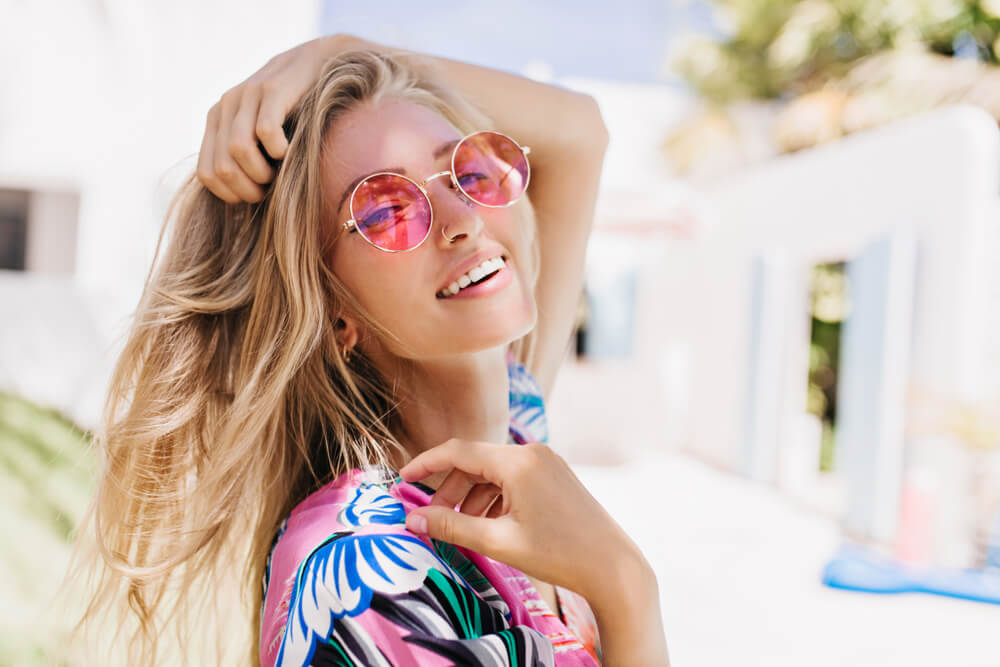 Sun's out, (hair) buns out, or so the saying goes. Summer's usually the time where we get to enjoy the feeling of basking in the warmth of the sun on our skin, hit the beach, and just chill on the sandy dune, but your hair might start acting differently because of the rise in temperature. This is why you may need to tweak your hair routine to suit the summer heat. Lucky for you we've got some great hair tips for summer!
Summer hair might mean that you have to battle oily and brittle tresses. However, that's only if you don't properly care for it. It's important to have healthy-looking hair because it's an important aspect of your appearance that sets the tone for the rest of your ensemble. You will feel more in control of yourself and, as a result, more confident with a good hairstyle.
If you're looking to rock those Instagram-worthy locks that you've been dreaming about, then we've got just the thing for you!
Here at Evalectric, we've got the "hair-ducation" that you need when you're out having fun in the sun.
Keep your hair looking its best by following these hair tips for summer: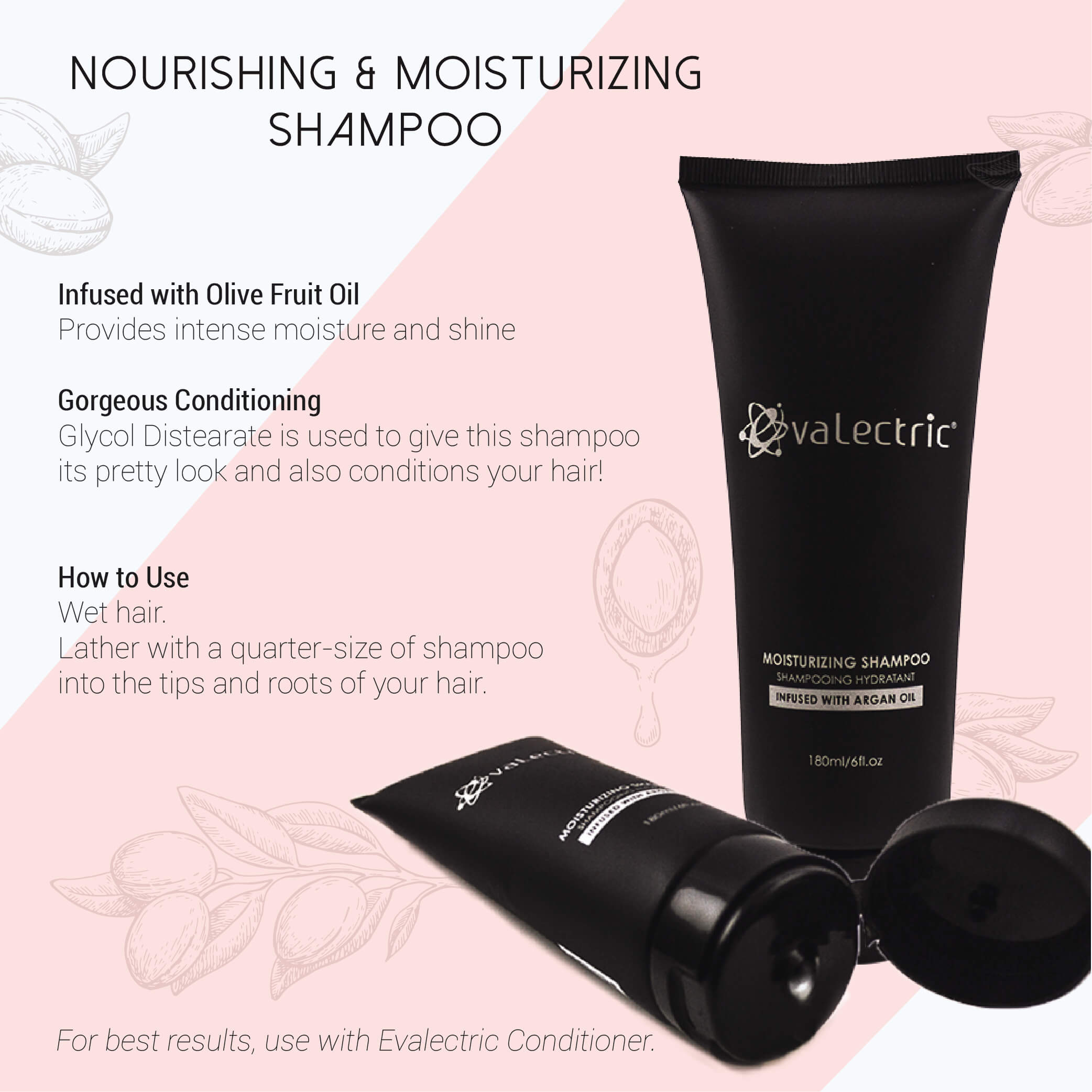 First things first, you need to ensure that your hair is always clean. The right shampoo can make or break your luscious locks, especially when you may wash your hair more during the hotter months.
Giving your scalp that deep cleanse while gently untangling your tresses, this gorgeous shampoo effectively smooths the feel of your hair fibers, resulting in easier combing and softer, silkier-looking hair.
This moisturizing shampoo is enriched with plant-derived proteins and argan oil. This hydrates every strand of hair from root to tip to help prevent dehydration, calm the look of frizz, and eliminate the appearance of static.
There's a difference between shampoo and conditioner. Shampoo helps to clean your scalp, while conditioner moisturizes it.
Conditioner is a crucial step in your hair routine because it also helps soften the feel of your hair so you can style it better!
The Evalectric Moisturizing Conditioner contains a unique combination of ingredients that helps pamper the scalp and adds moisture in the fight against the look of dehydration and breakage.
Something that you may have to contend with more often during the summer months is frizz and static. This is due to the heat and increased humidity in the air. But that's where this product comes in.
This conditioner will give the appearance of your hair that shine and luster. How? Because it's enriched with plant proteins and argan oil to help strengthen how your hair feels.
So, if your hair is highly porous, we'll give you a hair tip for summer: condition your hair every time you wash it, and you'll start to see stronger-looking hair in no time!
Protect the Look of Your Mane with a Little of This Evalectric Hair Serum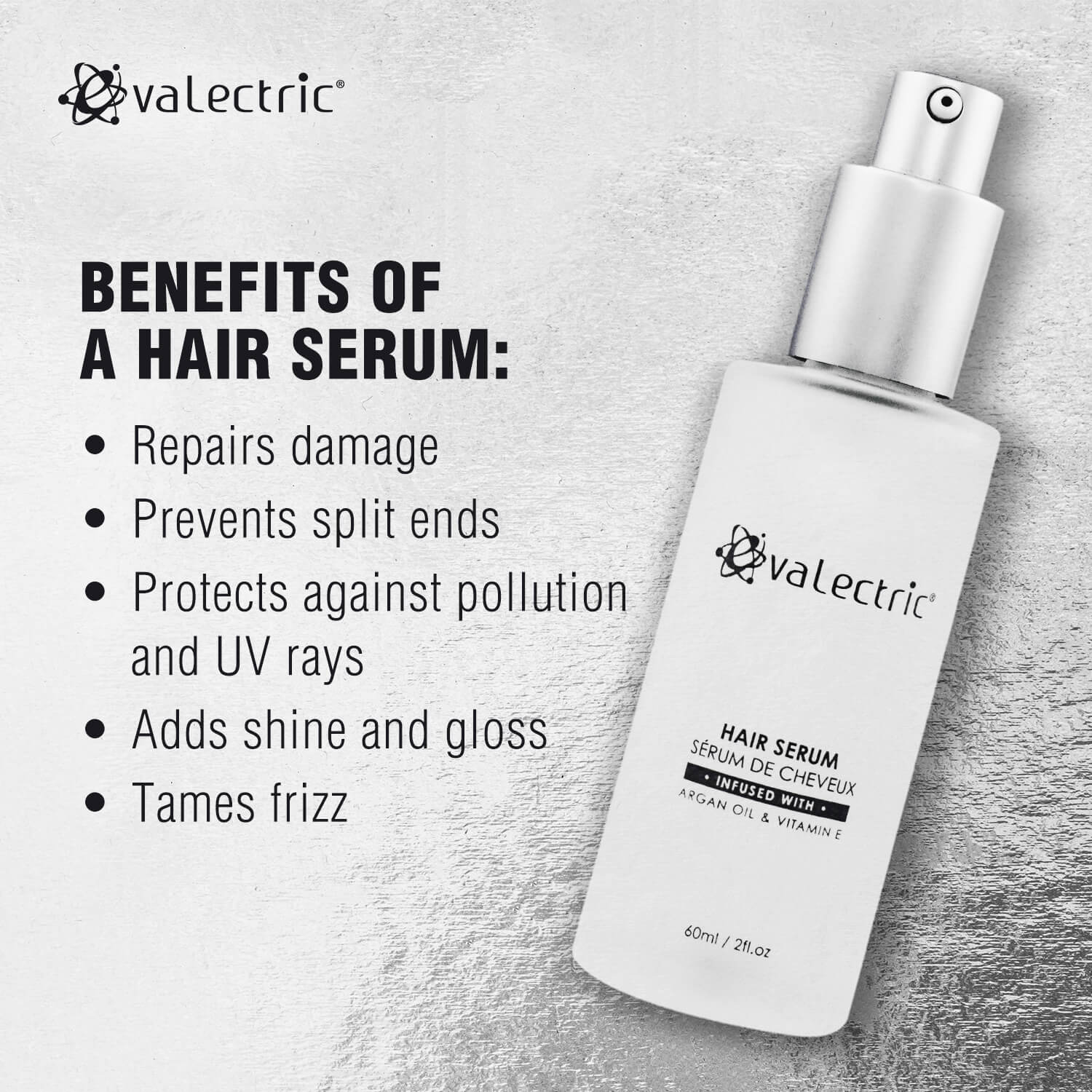 Want soft glossy hair? Use this non-greasy serum while your hair is damp before you start styling it, and you'll be left with silky, hydrated tresses.
This serum is also lightly scented. It will give your hair a pleasant, refreshing smell even after a long day out in the sun.
Another of our favorite hair tips for summer would be to use this product when your hair is dry. A little goes a long way. One pump is all you need to run it through dry hair to smooth the look of frizz away.
What's great about this hair serum is that it contains aloe vera extract. As you probably know, this is a very versatile and beneficial ingredient. This trusty ingredient can help soothe the feel of your scalp, gives oily hair a deep clean, and strengthens the feel of hair strands.
Chop Off Those Locks
Summer would probably be the best time to experiment with shorter hairstyles. The best part about donning a short bob when it's hot out is that you won't have to deal with heavy tresses around your neck and shoulders.
It's the perfect time to go short because you can style your hair in so many different ways. All you need is a trusty set of hair styling tools, and you're good to go!
If you're going for a lob, add some beachy waves with a straightener. We recommend the Iconix LED Aqua Straightener to create those perfect loose beach waves with a very simple technique.
To begin, pick up a section of your hair and place it in the flat iron's mouth to make your first bend. Then, to finish the wave, clamp your flat iron in the shape of an "S" with the same section.
Within minutes, this powerful flat iron produces salon-quality results. It will give you those beautiful, undone beachy waves that make you look like a sunkissed goddess.
Its aluminum plates with ceramic oil coating heat quickly and evenly to deliver sleek, shiny-looking strands from root to tip while sealing the cuticle while you straighten to help eliminate the look of split ends, static, and frizz.
Want a curlier 'do? Check out the 4P Infinite Styling Set!
It comes with multiple curling barrel options so that you can explore a variety of different hairstyles, from loose waves to kinky, tight curls!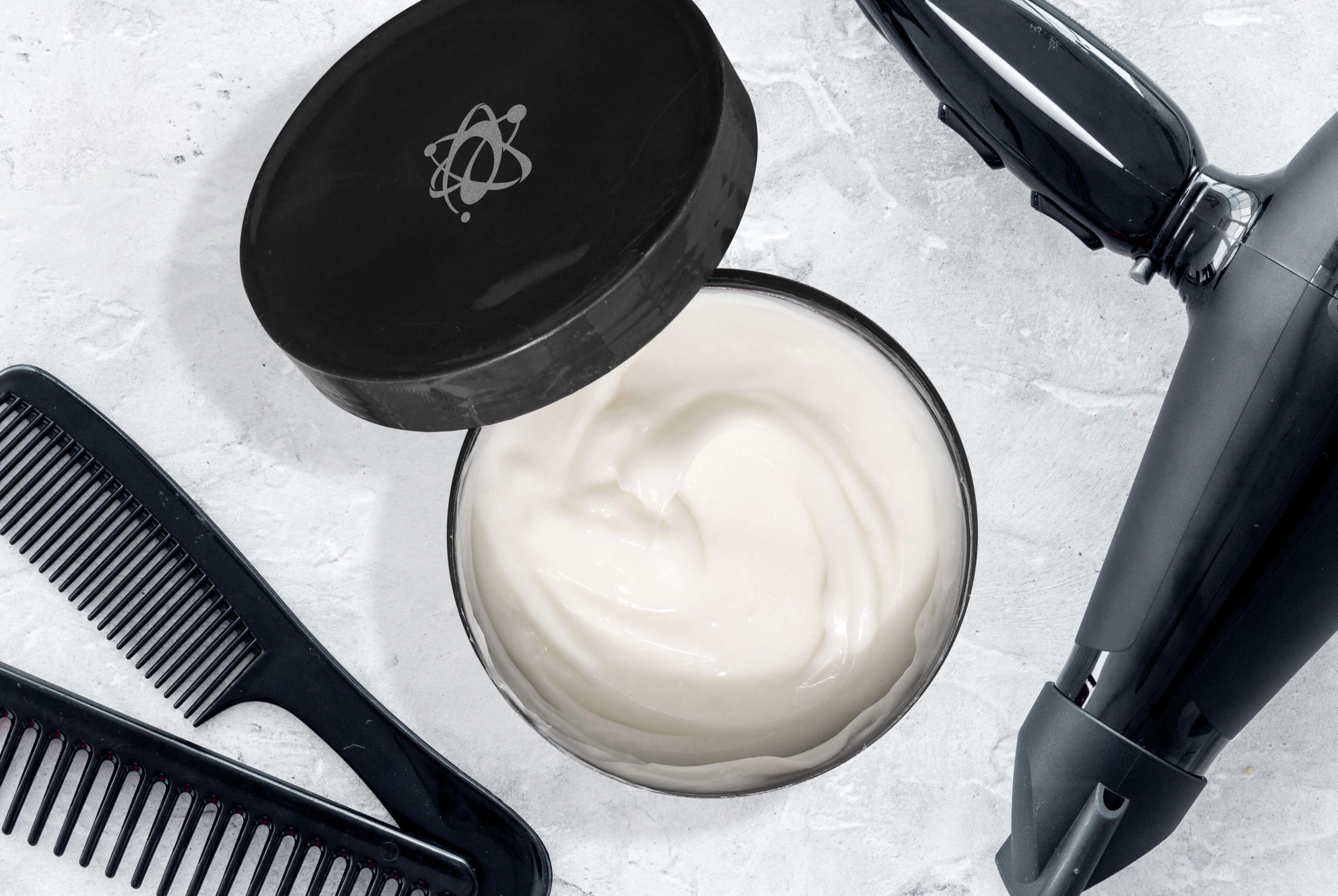 Hair masks are the ultimate form of self-care when it comes to showering your mane with love. It pampers, hydrates, and fortifies the feel of every strand of hair, preventing it from looking brittle and weak.
This hair mask is perfect if you're battling with the look of dry and overprocessed hair. It contains argan oil and panthenol to make your hair feel repaired. This results in locks that look thicker, shinier, and healthier.
Want more hair tips for summer?
You could even try making a hair mask from ingredients you have lying around your home!
Just mix eggs, avocados, honey, and some Greek yogurt in a bowl, leave it on your hair for 20 minutes, then rinse it off. These ingredients are chock-full of proteins that are incredibly hydrating for your hair.
Combat the Look of Frizz with a Little Blow-Drying
Frizz is a common problem during the summer. This is why you should try giving your hair a blowdry before heading out.
Use the Iconix LED Blow Dryer for some powerful blow-drying action. This high-powered tourmaline hairdryer glows red with an LED light and dries your hair more quickly than traditional dryers. In addition, it's supercharged with Negative Ion Technology. This will help eliminate the look of frizz, fluff, and static flyaways while smoothing each strand's appearance for a glossy, smooth finish.
Need some help with those extra flyaway strands? One of our fave hair tips for summer is to spray a little of our Hair Styling Spray for that strong staying power to help keep your hair in place.
Detangle Your Hair with the Right Tools
You might find that your hair is a little more knotted up during the hotter months because of the oil buildup. You may also find that damaged hair tangles up more easily.
When trying to detangle hair, whether wet or dry, the golden rule is to brush or comb in small sections. Start at the ends and working your way up slowly and gently. This way, instead of attempting to break through the tangles by brushing from root to tip, you can gently remove them.
With a wide-toothed comb, gently run it through your hair to loosen up all the knots so you don't damage your hair any further.
Alternatively, you can use your fingers to detangle your hair when it's slightly damp too. Detangling with your fingers makes the task much more manageable. Brush your hair with your fingers.
Because you have more control over how your fingers move through your hair, there will be less damage. You can use the same technique to apply hair styling mousses, oils, and serums as well!
Get Your Tresses Regularly Trimmed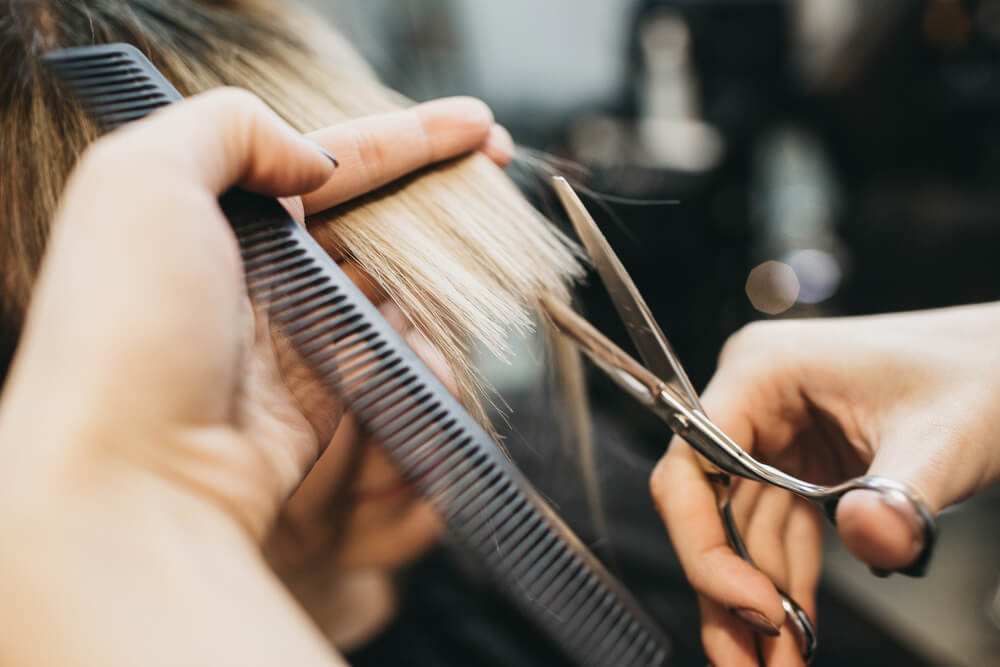 Another one of our hair tips for summer would be to cut off your split ends often.
Split ends are probably one of the main culprits as to why your hair looks dull and lifeless. If you can feel the moisture slowly evaporating from your hair, you might want to start looking for split ends.
Split ends not only take away your hair's shine, but also stifle hair growth.
When you start conditioning or caring for your hair, split ends don't magically fuse back together. Instead, the longer you wait to trim them, the more each end splits into two or three "feathers." As a result, your hair growth could be severely hampered.
Besides that, split ends are usually a shade lighter than your natural hair color due to uneven pigmentation. This can cause your hair to appear discolored and uneven.
Split ends deplete the shine of your hair, making it appear brittle, dull, and lifeless. Unless you trim the split ends, no amount of conditioning, hair masks, or spa treatments will restore the shine in your hair.
Wash Your Hair with Cold Water
While taking a hot shower can soothe your soul, it might not be so gentle on your hair. Hot water can make your hair more dry and frizzy, weaken your hair roots, cause hair breakage, and potentially inflame your scalp tissues.
On the other hand, using cold water is much more beneficial for your luscious locks.
​​Using cold water to wash your hair aids in the retention of natural oils and sebum. Sebum protects your scalp from environmental and oxidative damage by acting as a barrier layer.
In addition, cold water helps to keep your hair's protein bonds intact by sealing the elevated cuticle layers. This reduces frizziness and gives your hair a well-defined, soft, and smooth texture.
While the summer heat may prove to be difficult, just follow these hair tips for summer and we guarantee you'll have happy, healthy-looking locks! Remember, your hair is your crowning glory, and it is worth every investment.
Have any questions about any Evalectric products? Feel free to drop us a message, and we'll get back to you as soon as possible!
---