The Best Hair Curlers for Short Hair (& the Best Styles to Create With Them)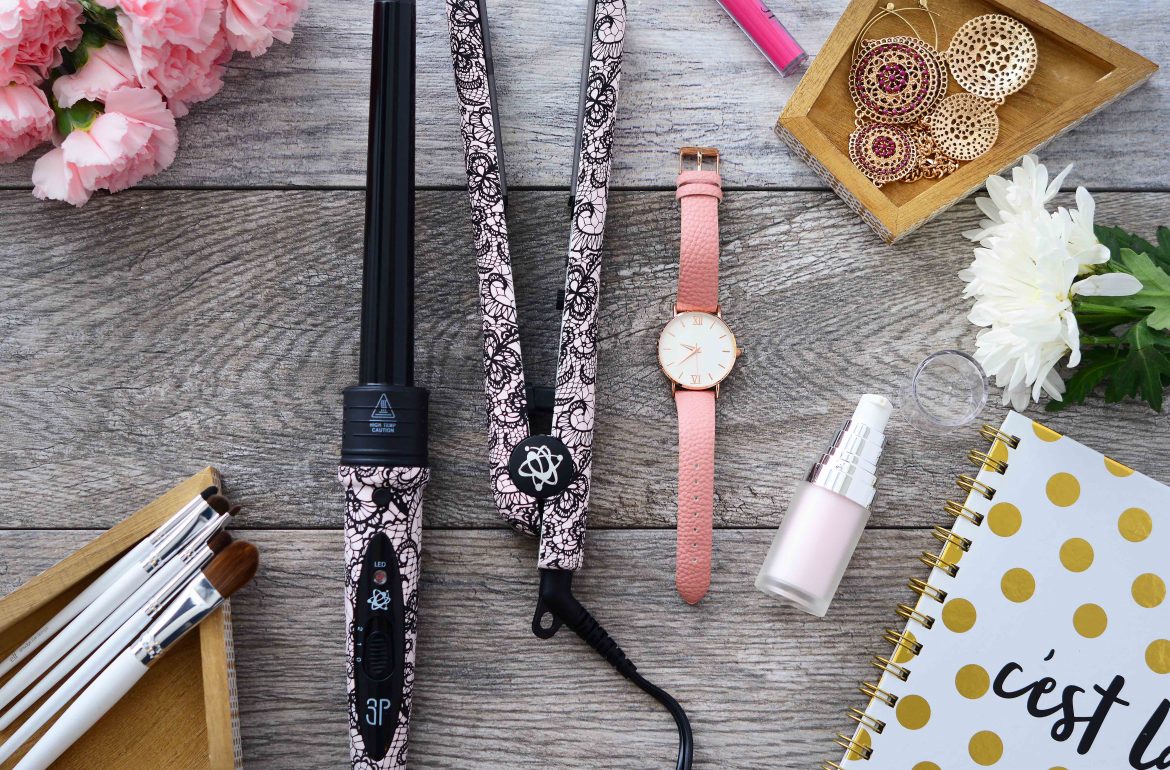 For many women, having luscious, glamorous hair is synonymous with perfect, voluminous curls. It's a look that automatically transforms plain, straight hair into gorgeous, sexy waves and spirals blowing in the wind. That's why any woman has a couple of hair curling products she can't live without.
And while shopping for hair curlers isn't that complicated for most, it can get tricky for those of us with short hair. You need to check if the wand is slender enough for your locks can wrap around it multiple times, while still thick enough to create that lush curl.
Whether you're sporting a short, shaggy length or a long bob, Evalectric has at least a couple of hair curlers for you. We have everything from skinny curling wands to big, venti-sized barrels to help you achieve any type of curl. But which of these hair curlers are best for short hair? We'll find out today.
What Kind of Hair Curlers Should You Use on Short Hair?
Short hair is usually very low maintenance. It's a wash-and-go length. You jump in the shower, shampoo and condition your locks, hop out to blow-dry your hair, and out the door you go. But on days when you want a feminine touch and want to curl your hair, what do you use?
Girls with short hair might think that using hair curlers on their locks isn't an option for their hair length. However, that's not true at all! You just have to choose a wand that is of the right thickness. 
Pick out a barrel that isn't so thick so that your short hair can still wrap around it effortlessly to create defined curls. One that is between 0.5 inches and a full inch would be perfect for shorter hair. Anything thicker than that might just bend your hair a bit instead of giving you a luscious, spiral-like curl.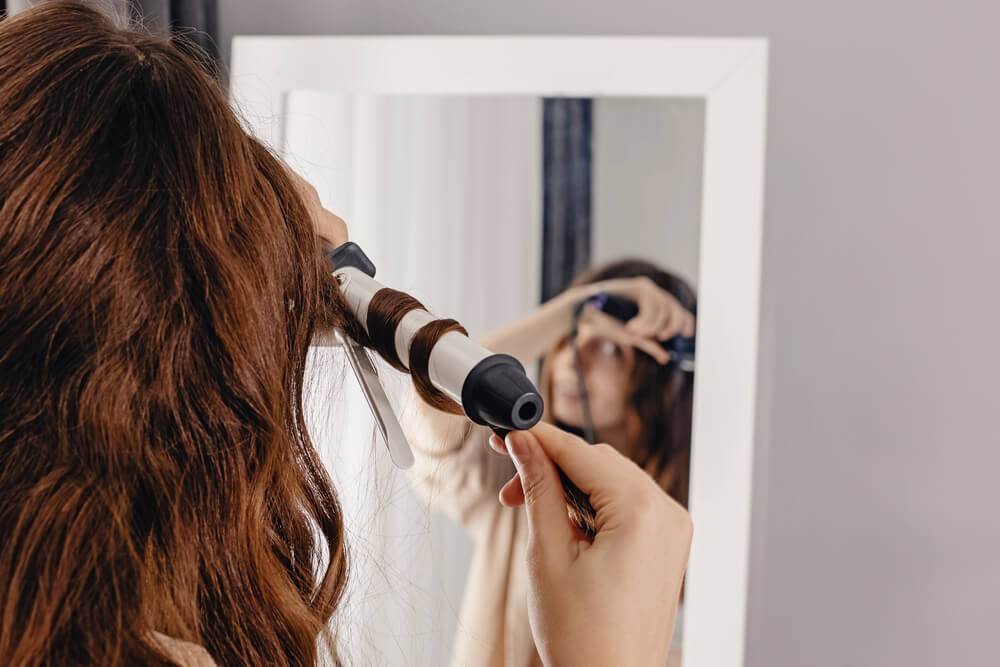 A Quick Reminder Before Getting Into the Hair Curlers
Before curling your hair, remember to use some sort of heat protectant first. The outermost layer of your hair can get severely damaged when exposed to high temperatures regularly, leaving you with dry, dull, brittle strands.
So, apply a leave-in product to create an extra layer of protection between your locks and your curling tools. Ideally, you should do this before blow-drying your hair, too.
Don't have a heat protectant? You can also use something like the Evalectric Hair Serum. This hydrating, aloe-infused serum adds softness and a glossy shine to your hair before or after styling. 
It has tons of other benefits too, such as taming frizz and reducing tangles. Because it contains dimethicone, it can even coat your strands to form a barrier between them and the heat from your hair curlers.
Ready to get into the best hair curlers for short hair? Let's jump right into it!
The Grande Curling Wand for Perfect Everyday Curls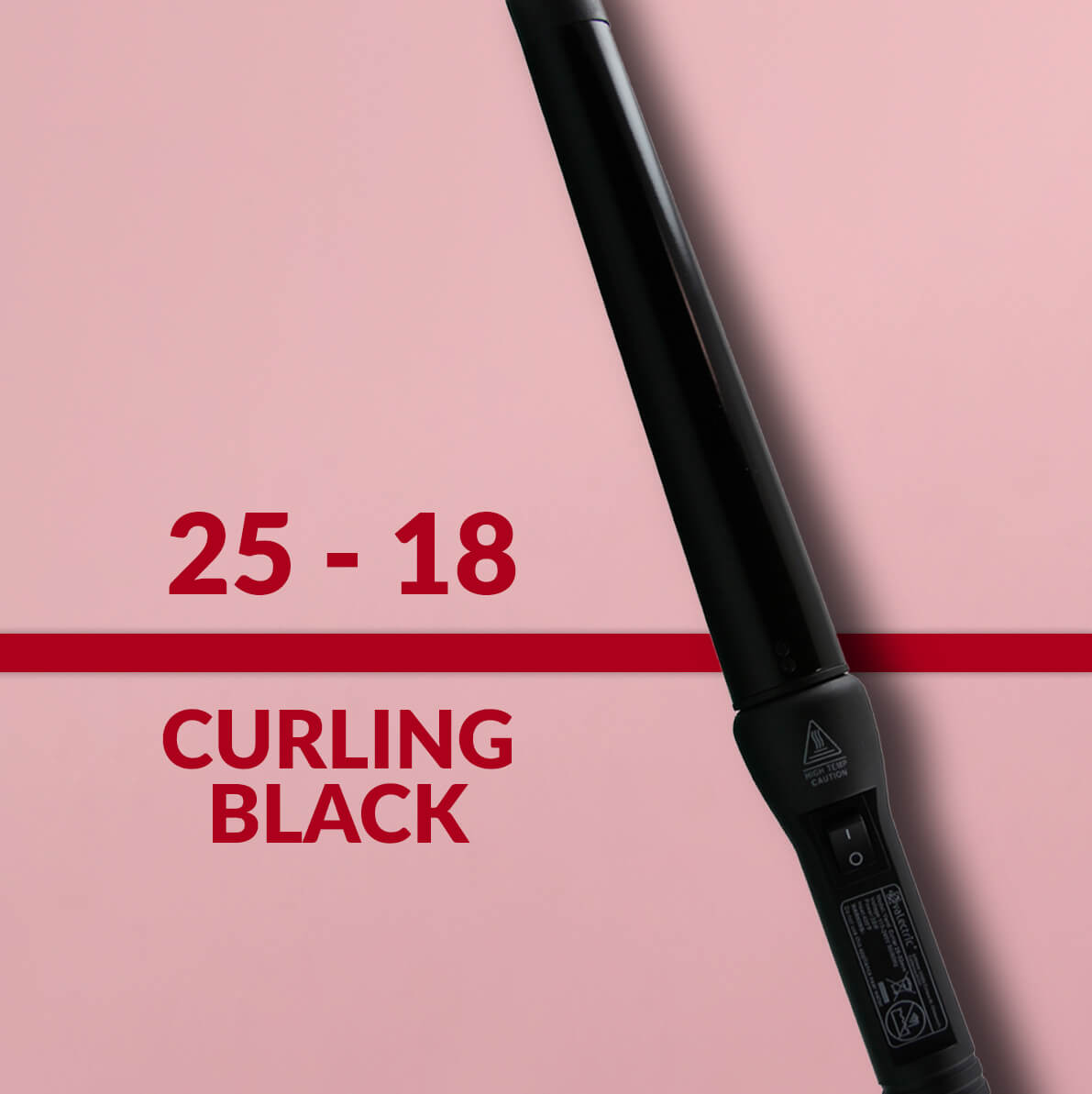 First up, we have our medium-sized grande wands, which are perfect for everyday curls. One of our top-selling wands from this category is the Evalectric 25-18 Curling Black, which boasts a barrel that tapers from — you guessed it — 25mm by the base down to 18mm at the tip.
This is a great hair-curling staple that is suitable for all hair lengths, but is especially useful for short hair. It's not as thick as those two-inch barrels you might see in the market. It's easy to work with if you have short or medium-length hair.
This wand is made with a clipless barrel, so you don't have to fuss or worry about getting your fingers burned with a clamp. The wand is made of Teflon and designed to emit far-infrared to prevent dealing severe heat damage to your precious locks.
Here are two short, curly hairstyles you can achieve with this curling wand:
Hairstyle #1: Messy, Natural-Looking Curls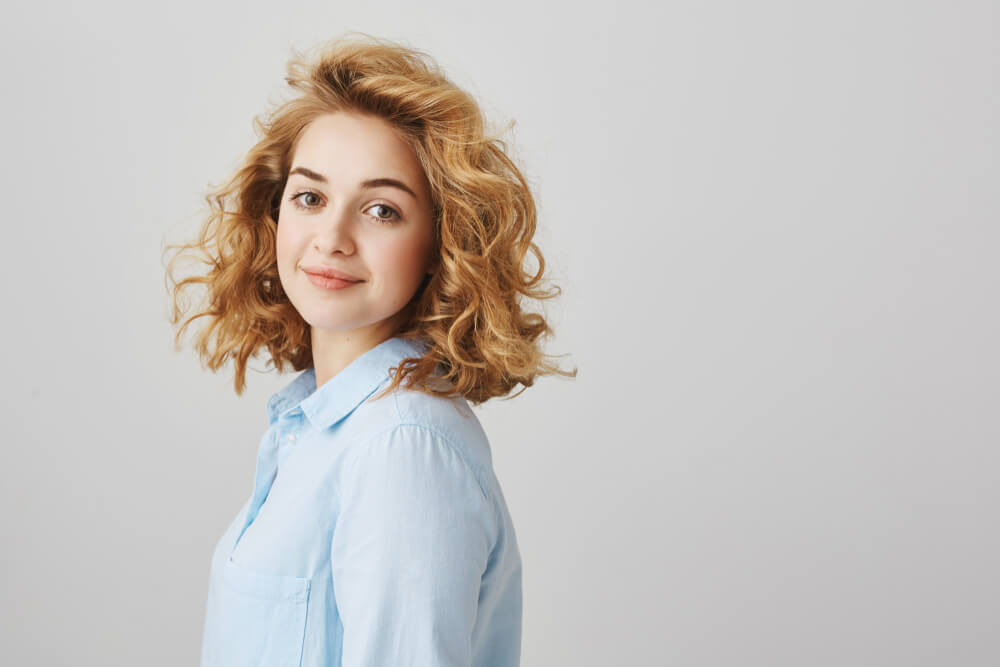 You can get this everyday curly look in just a few minutes. Just take one-inch sections of hair at a time and wrap them around your curling iron as you point it towards the floor. Wait about 15-20 seconds and let go, allowing the curl to fall. Do this to your entire mane.
To give your hair more texture and a natural look, alternate the direction you curl your locks in each time. You can also opt to leave half an inch or so of hair at the bottom uncurled for a messy, effortless finish. 
When you're done, shake your hair out with your fingertips to achieve that "woke up like this" look.
Create a deep side part and flip your hair over to one side of your head to create a lift at your roots. This gives you a more voluminous mane.
Hairstyle #2: Half-Up Curly Lob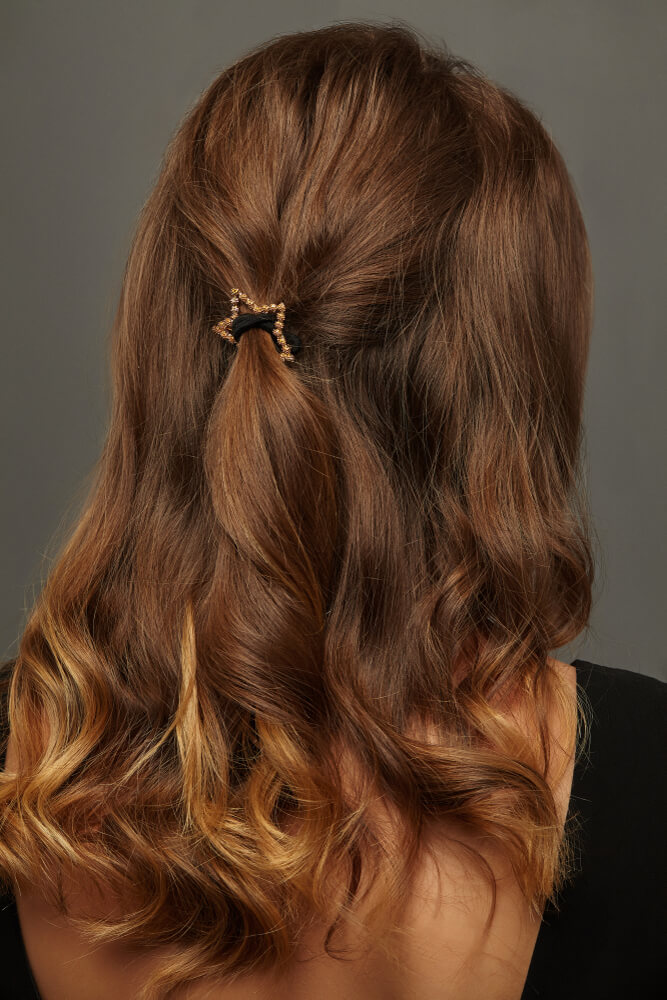 This second hairstyle is particularly cute if you rock a lob, aka a long bob that falls on your shoulders instead of under your chin.
Curl your locks the same way you did in the first hairstyle. Now, all you have to do is put your hair up in a half-ponytail.
This is super simple. All you have to do is section off the top area of your hair. You can do this by grabbing some hair above each ear and pulling them together to meet at the center in a delicate ponytail. Secure that hair in an elastic band, and top it off with a cute, dainty, minimalist hair clip.
A Skinny Curling Wand for Tighter, Springier Spirals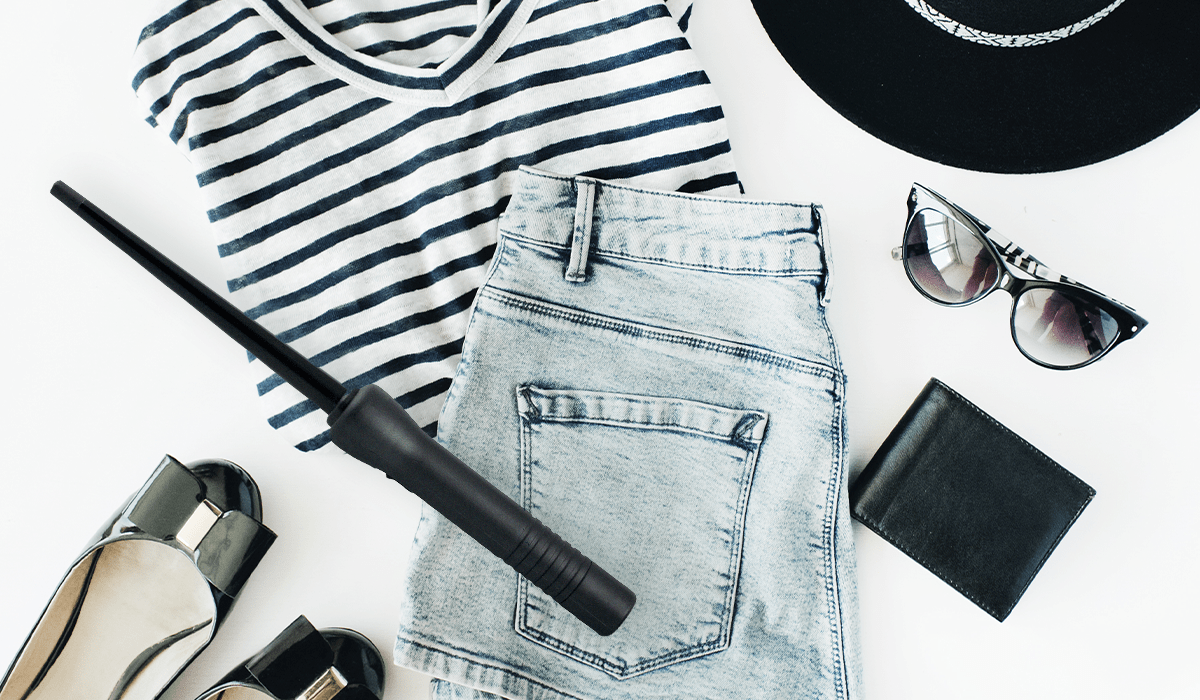 Now, if you prefer hair curlers that give you a tighter, more defined curl, you may be better off with our Evalectric Skinny Curl Wand. This thin, slender wand was designed specifically to create smaller, more coily curls, which is very helpful for bangs or those with a shorter hair length.
Much like the grande-sized curling wand, this skinny wand is clipless. This gives you more control and flexibility on how tight you want your ringlets to end up. It's also got a Teflon build and far-infrared tech to ensure your hair stays as healthy-looking as possible, even as you curl it daily.
Ready to give your hair tons of perfectly defined texture? Here are two ways you can do it with this skinny wand:
Hairstyle #1: Natural-Looking Shirley Temple Curls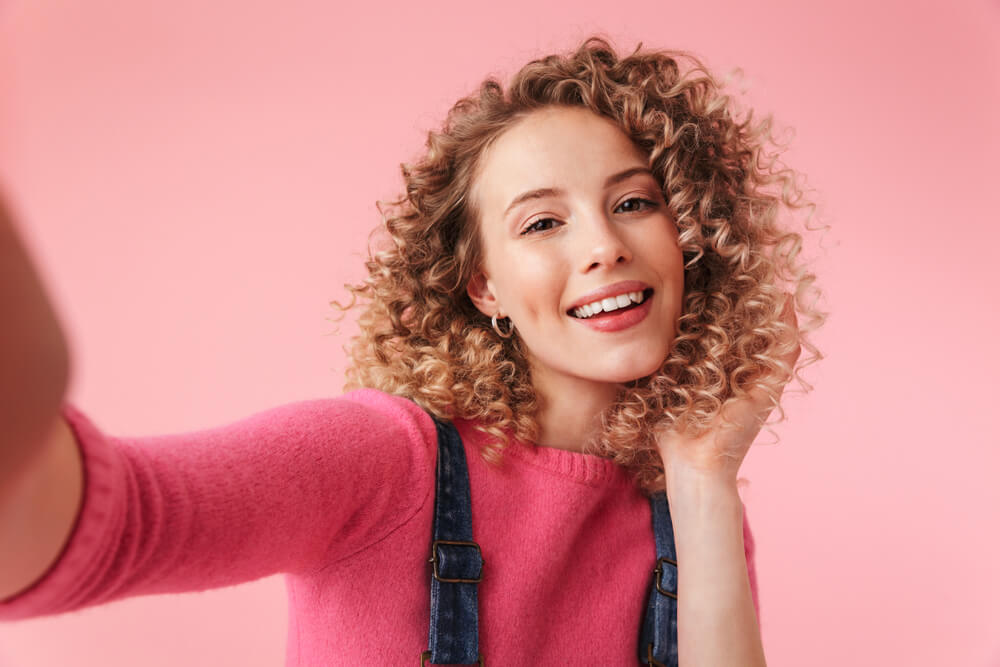 To get fun, full curls like these, the key is to be as gentle as possible when curling your hair. That way, your cute spirals can stay super-defined, giving you that Shirley Temple look.
One key thing to remember when going for this hairstyle is to use thinner hair sections — about a half-inch thick should be enough. Twirl your hair around the skinny wand and hold for about 15 seconds. 
When it's time to let go, carefully unwrap the wand from your hair instead of just pulling it out. This retains the perfect shape of your curl, leaving you with that ultra-defined finish.
When you're done curling all your hair, don't shake the curls out. Just leave them be!
Hairstyle #2: Smooth, Soft Curls with a Retro Headband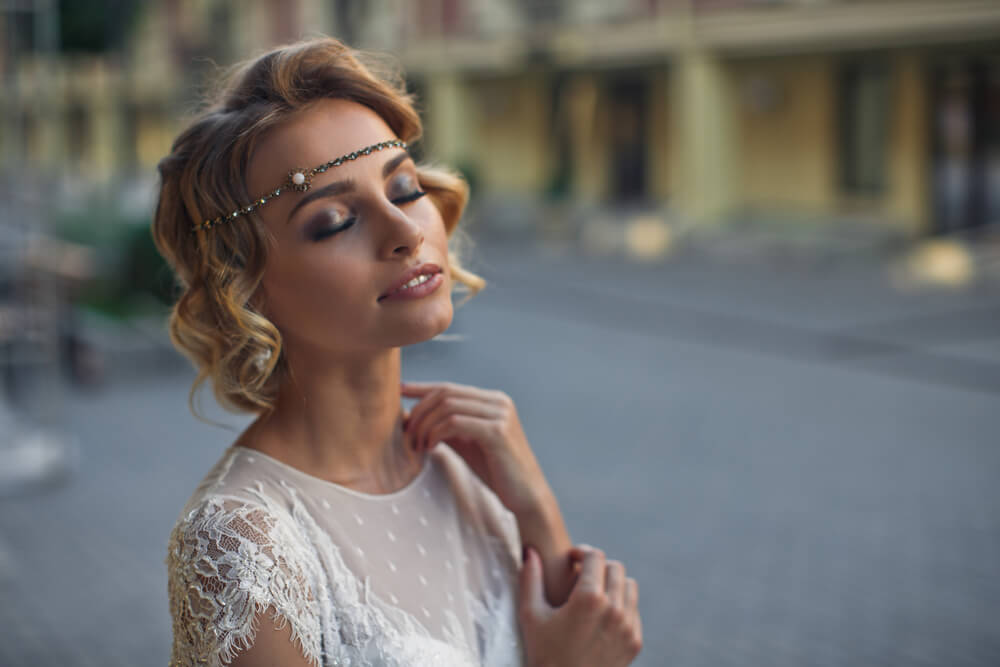 For a vintage touch, you can create soft curls and add a retro, 20s-inspired headband like this as a finishing touch. This is a great hairstyle for old souls!
As opposed to curly, springy ringlets from root to tip like in the previous look, this one requires super smooth hair at the top that ends in soft yet still defined curls at the ends. To do this, detangle your hair properly before curling it. You can use the Evalectric Hair Serum, which helps smoothen your locks.
Then, it's time to curl. Instead of starting at the top of your head, curl from your mid-lengths to the ends only. You can make your sections a bit thicker than in the previous style to achieve a softer finish.
Add that lovely, retro headband, and you're done!
A Trusty Flat Iron for Loose, Relaxed Curls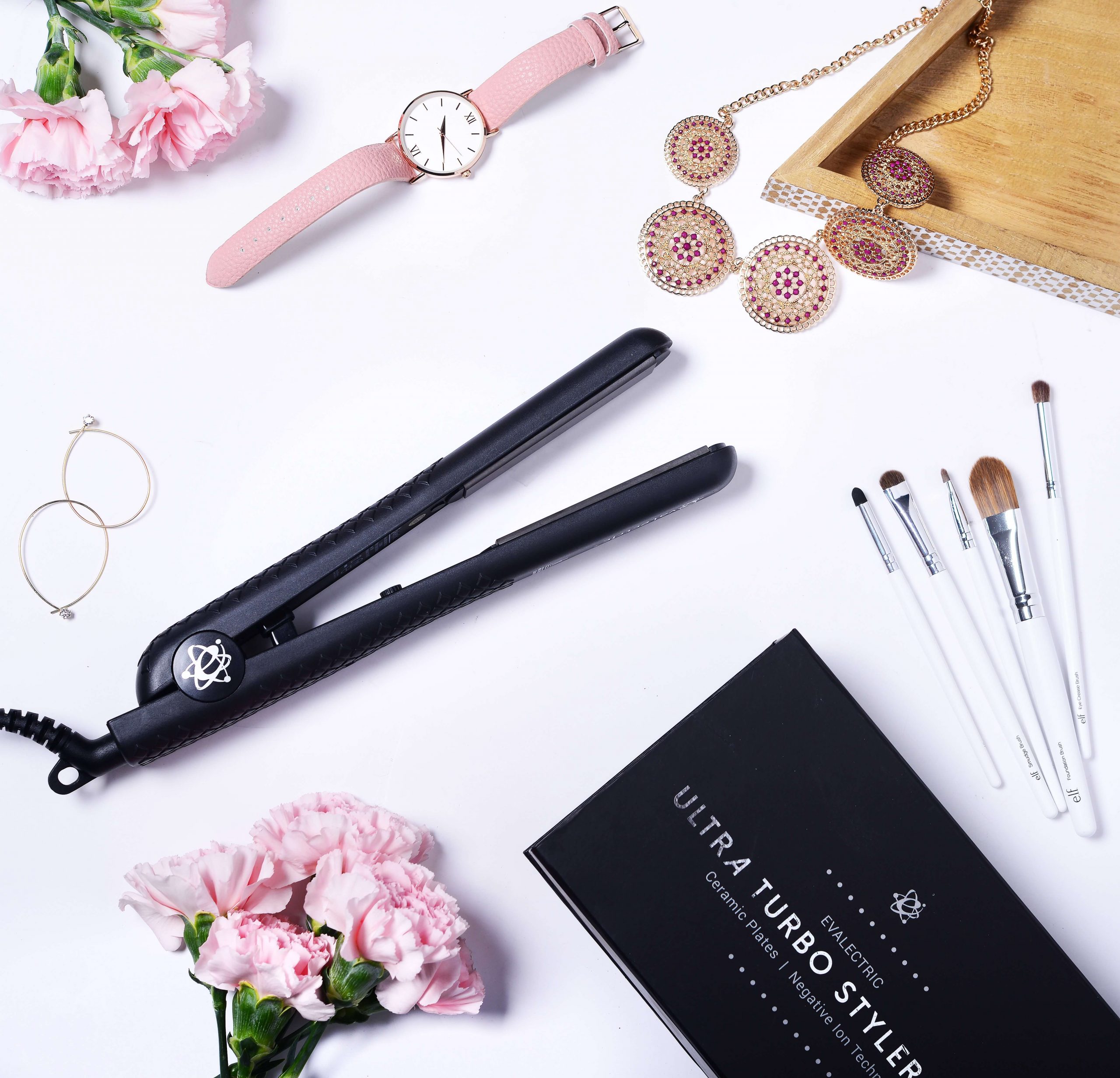 With short hair, it can sometimes be difficult to twist your locks around a clipless wand. Thankfully, your options for great hair curlers aren't limited only to curling wands. You can also use straighteners with round edges and plates that are 1-2 inches in width.
Using a flat iron to curl your short hair might be the better option for you if you'd rather work with a tool that can clamp down and grip your hair as you curl it. Instead of wrapping your hair around a wand and potentially burning the skin on your fingers, a few twists and flicks are all it takes to curl your hair with a straightener.
It's also a terrific styler if you prefer loose, relaxed curls as opposed to tight, super-springy ones. Using it not just to straighten frizzy hair but also to create wavy curls is an awesome way to get the most out of your fave flat iron.
A flat iron that's amazing for creating loose, voluminous curls is the Evalectric Ultra Turbo Styler. It has 1.25-inch plates and rounded edges to ensure smooth, shiny curls.
The plates are 100% ceramic, encouraging an even distribution of heat and softening the blow of the high temperatures working underneath the plates. This can help lead to less damage to your hair.
Here's how you can use this flat iron to achieve gorgeous hairstyles:
Hairstyle #1: Carefree, Beachy Waves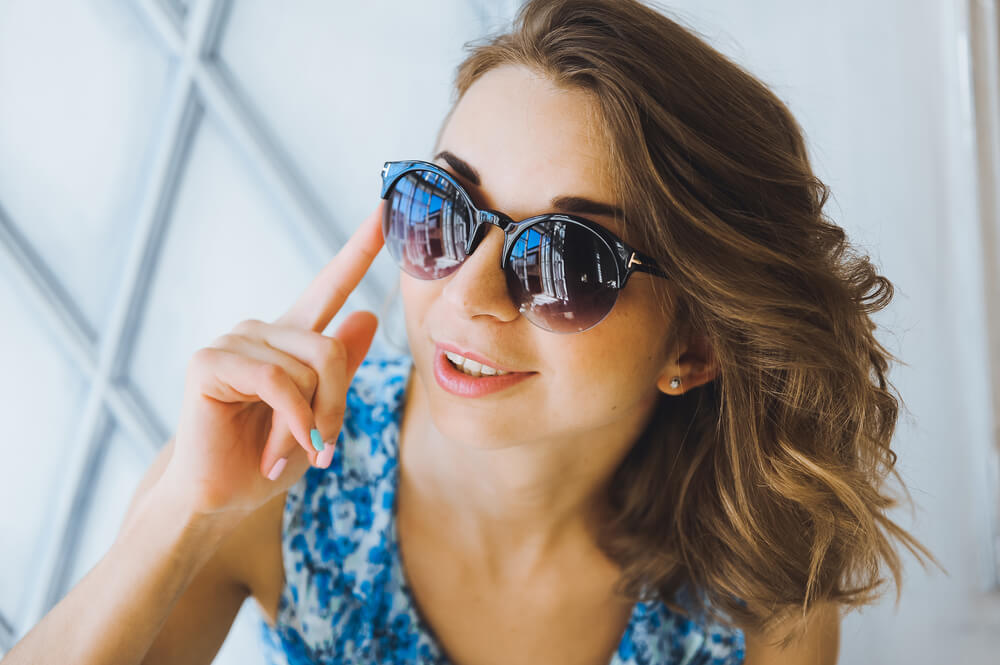 Creating wavy curls with a flat iron may be intimidating, but it's actually pretty simple once you get the hang of it. 
Start by clamping your iron down a lock of hair by the roots. Instead of gliding it down right away like you would when you straighten your hair, twist your flat iron at an angle, turning it inward. 
While holding it at that angle, slide the straightener down all the way to the ends of your hair. When you let go, you should have a sultry, beachy wave. Do this to your whole head. When you're all done, flip your head over and tousle your locks with your hands to achieve a more relaxed look.
When it comes to curling your hair with a flat iron, practice makes perfect. Still need more help? Check out our top tips for curling your locks with a straightener.
Hairstyle #2: Romantic Chignon with Curls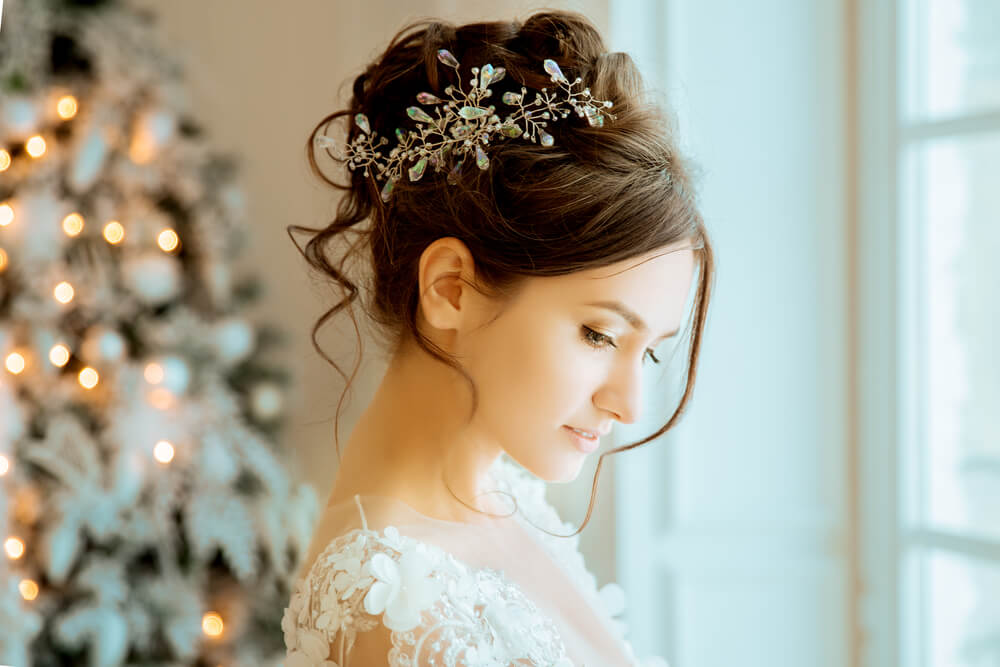 Give your hair a more romantic touch during date night or a wedding with a chignon. It looks perfect with beachy curls, so make sure to curl your hair like in the previous hairstyle.
Creating a chignon is easy. First, put your hair in a low ponytail right by your nap, and secure it with an elastic band. Then, make a "hole" in your hair right above the hair tie. Tuck the rest of your ponytail into that little hole, creating the illusion of a bun. 
Secure the "bun" with some bobby pins. You can also add hair accessories like fresh flowers, beads, and floral barrettes. 
You could also pull some strands out of the chignon to frame your face like soft tendrils.
Other Tips for Curling Short Hair
Here are a couple of extra tips to keep in mind when curling short hair:
Set Your Curls in Place
When you're done curling your hair, lock your perfect ringlets and waves in place with the Evalectric Extreme Hold Hair Spray. That way, the curls you worked hard on can stay in shape all day long. Because this hairspray is infused with castor and olive oils, it also adds a bit of shine and softness to the hair, too. 
Just spritz this all over your head when you're done doing your hair in any of the styles above. For extra-strong hold, you can apply it in multiple layers.
Treat Your Hair to a Weekly Mask
If you plan on curling your hair regularly, you need to care for your hair afterward to keep heat damage at bay. Once a week, switch out your regular conditioner and treat your tired locks to a deep conditioner like the Evalectric Hair Mask. 
This mask is formulated with argan oil and panthenol to moisturize hair that feels dry, adding shine and bounce to it at the same time. It's perfect for processed, over-styled hair.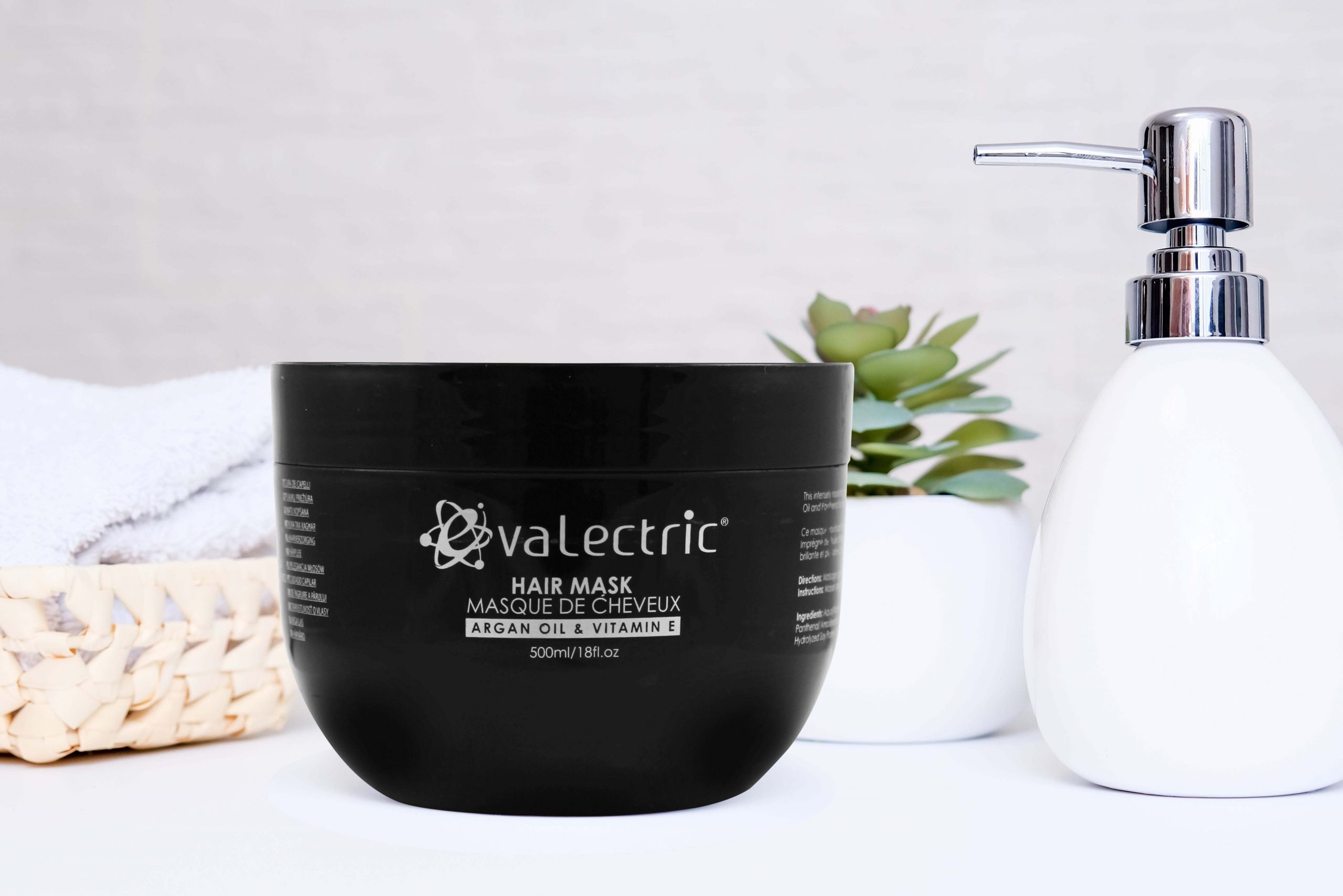 Conclusion
Acing the technique of getting perfectly curled tresses is a challenge, even with the most high-quality hair curlers. And if you have short to medium-length hair, it can be even more difficult. 
But as long as you have hair curlers with a suitable thickness and design for your hair length, we're sure you'll walk away only with stunning, defined curls.
Just remember that, with Evalectric, you have quite a range of the best styling tools for short hair to choose from, specifically for curling your locks. Whether you're more comfortable using an everyday curler, a skinny wand, or your favorite flat iron, you'll still be able to achieve those bouncy curls and waves.
Show your hair some extra love as well by using hair care products to protect it from heat damage, like hydrating serums and moisturizing hair masks. In the end, you can flaunt gorgeous, chic curls that still look healthy, shiny, and oh-so voluminous.
Click here to check out more of Evalectric's bestselling hair care and styling products.
---