What Does the Evalectric Hair Serum Do?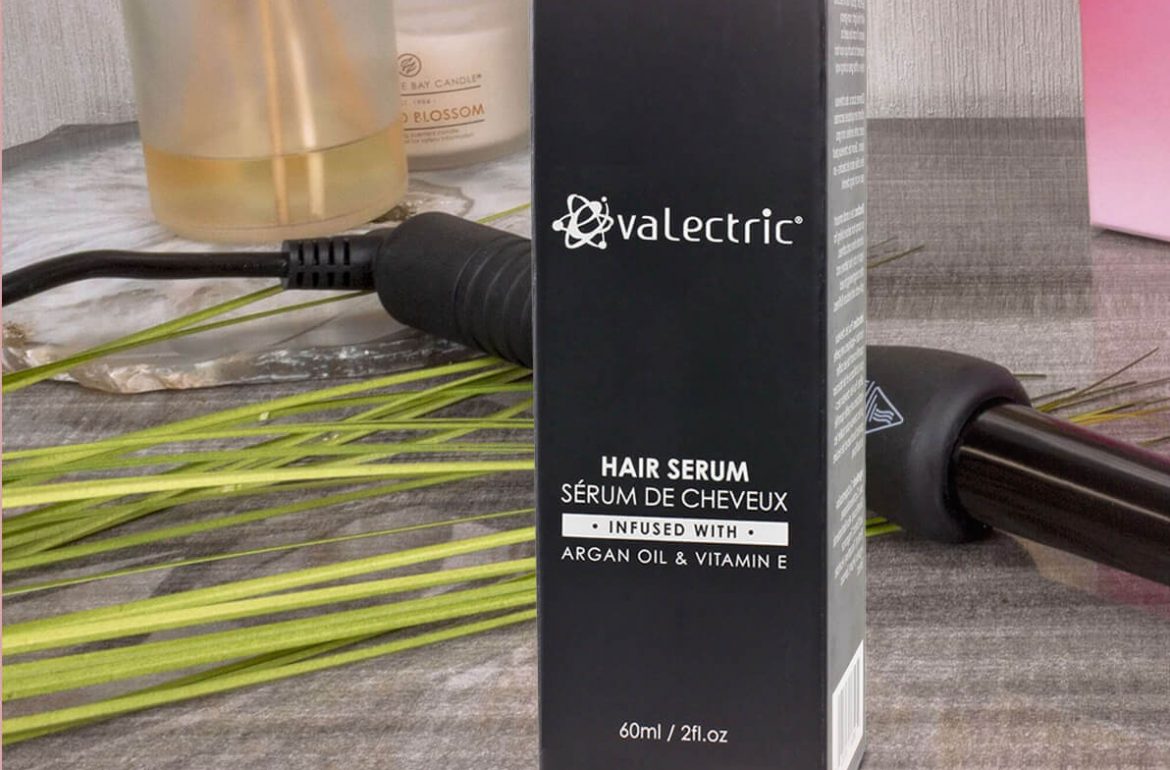 Evalectric is a brand that offers advanced tools and formulas to elevate haircare routines. At the heart of Evalectric lies the belief that a good hair day can empower you in many ways. And we're confident that our salon-quality haircare solutions will help you achieve the results you need!
Today, let's talk about one of our finest haircare products; the Evalectric Hair Serum. We'll explain what it is and what it can do to improve the look and feel of your hair.
But First, What Exactly is a Hair Serum?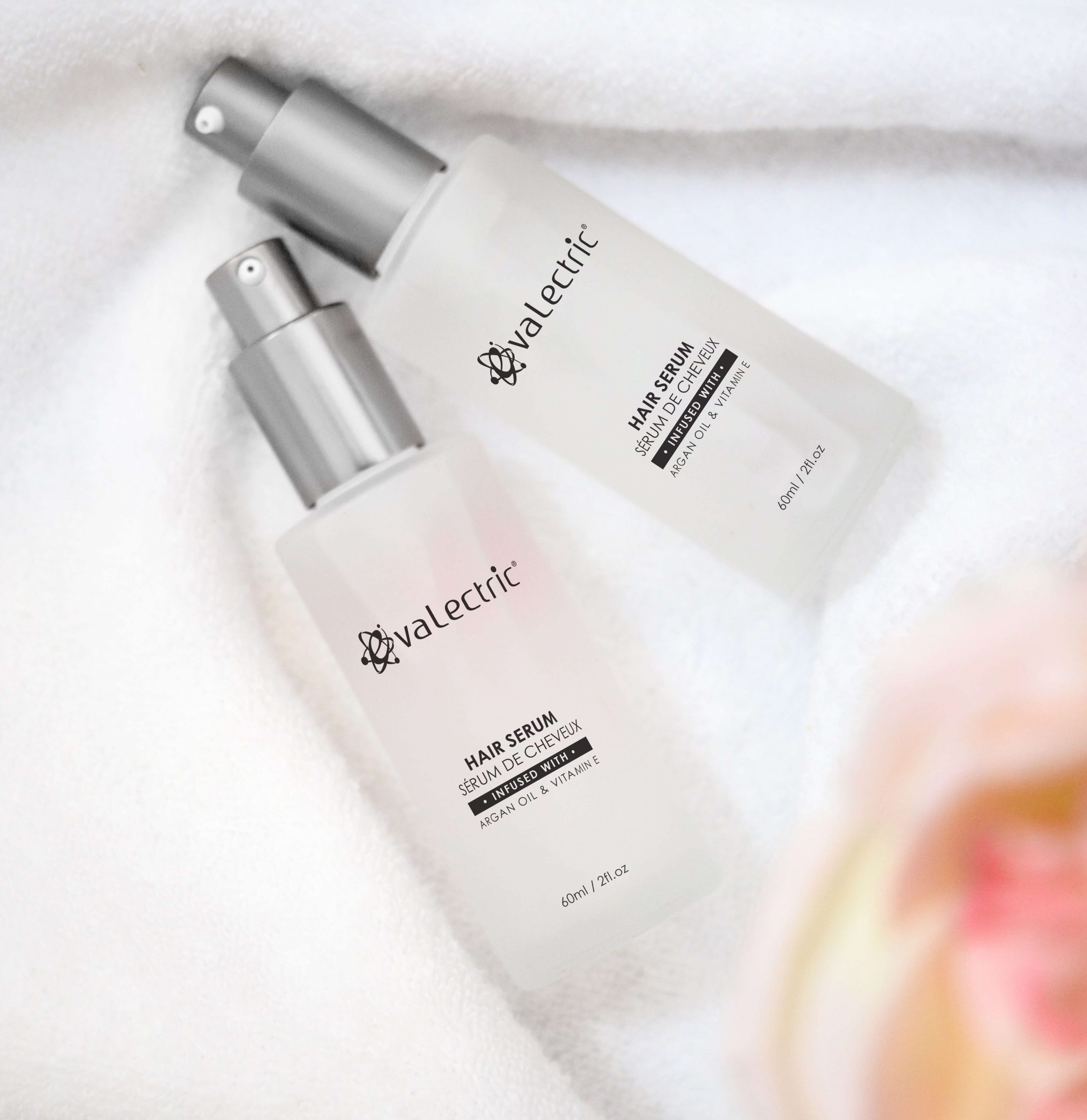 What are hair serums in general? It's important to know the basics of a product before you add it to your hair or skincare routine.
Hair serums are just like facial serums, in that they provide your hair with concentrated active ingredients to target specific concerns. Depending on your hair, you might need a serum to add shine, make your hair feel soft, reduce the look of dandruff, prevent tangles and knots, or control frizz.
Just like hair conditioners, hair serums also help to style your hair and keep it feeling shielded from pollutants. But unlike conditioners, they're typically meant to be used as leave-in formulas.
Typically, hair serums are infused with vitamins, botanical extracts, and hair-loving oils, like avocado, jojoba, and argan oils, to help keep your hair looking glossy and healthy.
Introducing the Evalectric Hair Serum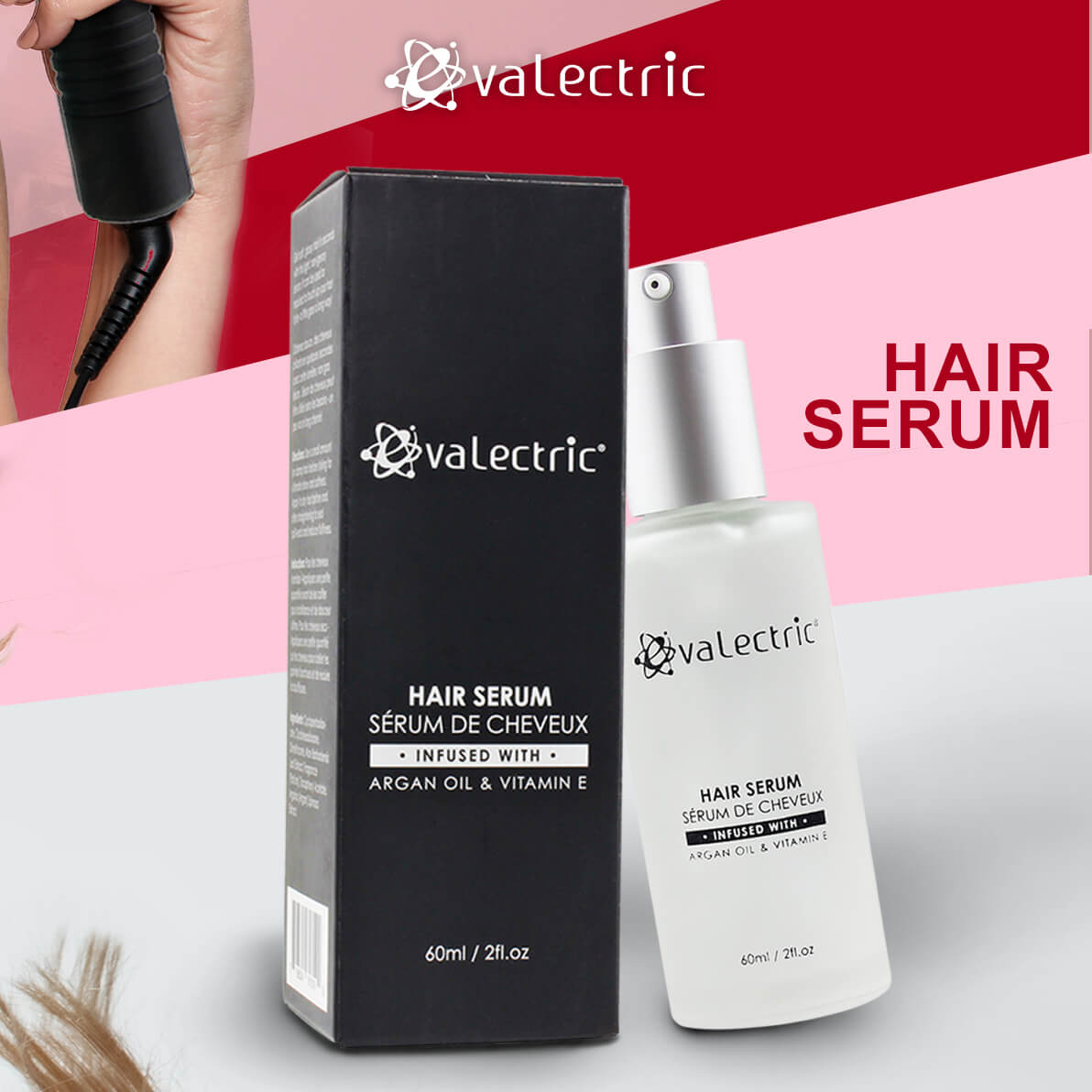 The Evalectric Hair Serum is the perfect way to achieve hair that feels super soft to the touch.
It's a light, non-greasy formula that keeps your hair looking shiny and healthy throughout the day.
It incorporates vitamin E (tocopheryl acetate) to liven up the appearance of your hair. Vitamin E can help reduce the visible signs of oxidative stress, giving your hair a strong-feeling base to grow from. Vitamin E also helps regulate how oily your hair looks, making your hair appear fresh and radiant.
The advanced Evalectric Hair Serum also incorporates aloe vera leaf extract, which is packed with active ingredients and minerals to promote shine and bounce. It can also help keep your hair feeling protected from the visible signs of UV damage. It's a wonderful ingredient to bring back your hair's natural luster!
Use the Evalectric Hair Serum after every hair wash and witness the enhanced feel of your hair. It's a great formula to bring back the "oomph" factor to your hairstyle, giving you a magnificent salon-like look!
Benefits of the Evalectric Hair Serum
So, what does the Evalectric Hair Serum do? Here's some insight into what you can expect from our research-backed hair serum: 
Alleviates the Look of Split Ends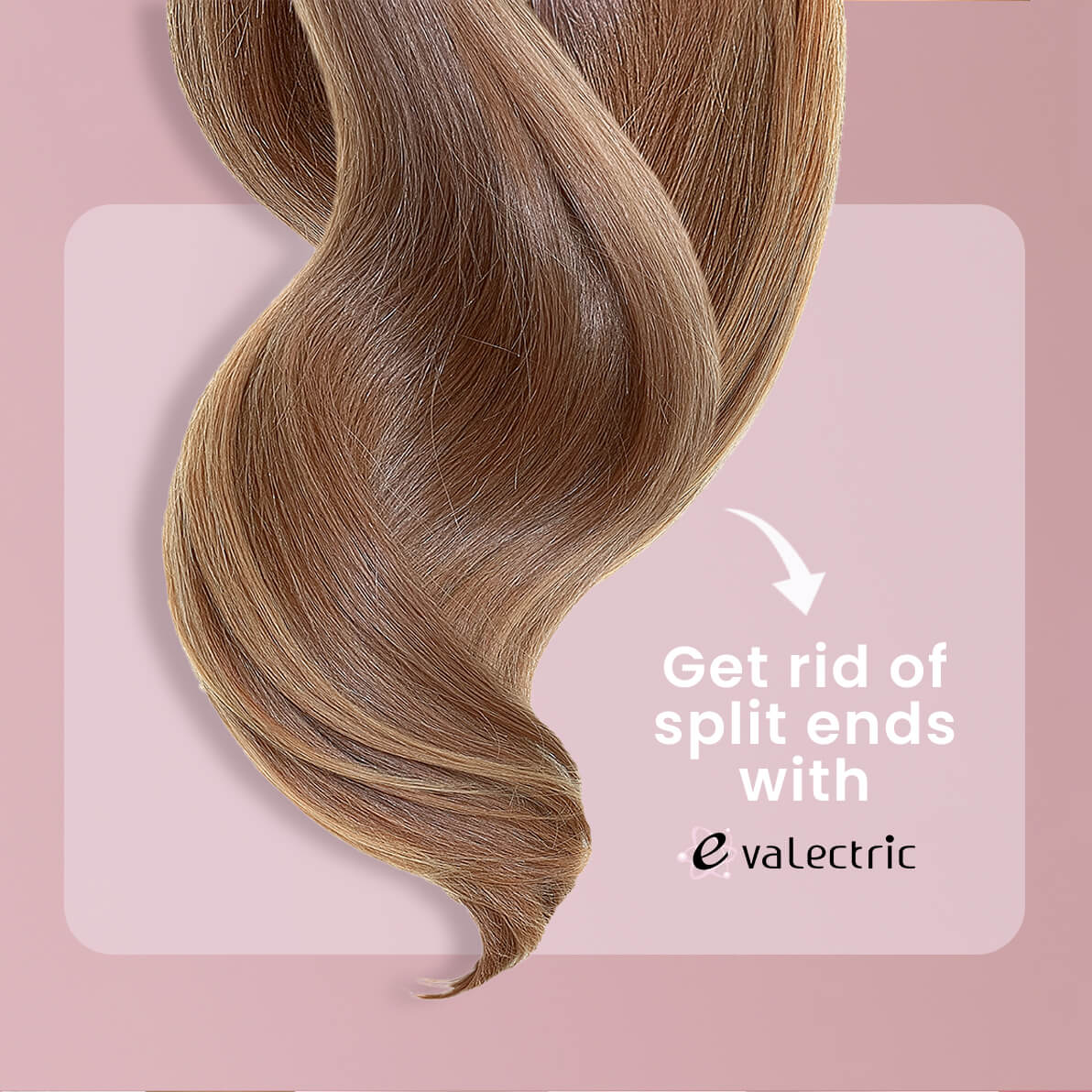 When you play with your hair subconsciously, you might notice a few of your hairs splitting up into multiple strands. Split ends are a common hair concern that occurs when the ends of your hair strands become stiff due to dryness. This can happen if your hair is constantly exposed to extreme weather conditions that lead to stiffness and eventually breakage.
Also, if you happen to use a lot of chemicals on your hair or often heat style it, it's possible to develop split ends.
In all of these scenarios, you end up with damaged hair follicles that shrink and make your hair grow weak and thin. But it's nothing that our hair serum can't help with!
Vitamin E and aloe vera are both immensely helpful ingredients in the Evalectric Hair Serum to help ease the look of damage. They reduce the visibility of existing split ends, while preventing the appearance of new split ends.
If you're worried about damaged, dull hair, you should also check out our Moisturizing Shampoo. It works excellently to smooth the feeling of your hair fibers, making them easy to untangle and manage. This special formula is enriched with plant-derived proteins and argan oil to give you the sensational feeling of silky-smooth, shiny-looking hair!
Eases the Appearance of Greasy Hair
Although sebum works great for your hair, too much of it can make it look greasy and dirty. Common reasons behind greasy hair include unhealthy eating, certain medications, hormonal changes, and having an improper haircare routine.
Whatever the reason may be, the Evalectric Hair Serum can help you reduce the appearance of oily hair.
Aloe vera and vitamin E — two key ingredients in our hair serum — are prized for their ability to regulate how oily the hair feels. In the meantime, they'll also help to keep your hair hydrated.
Reduces the Look of Frizzy Hair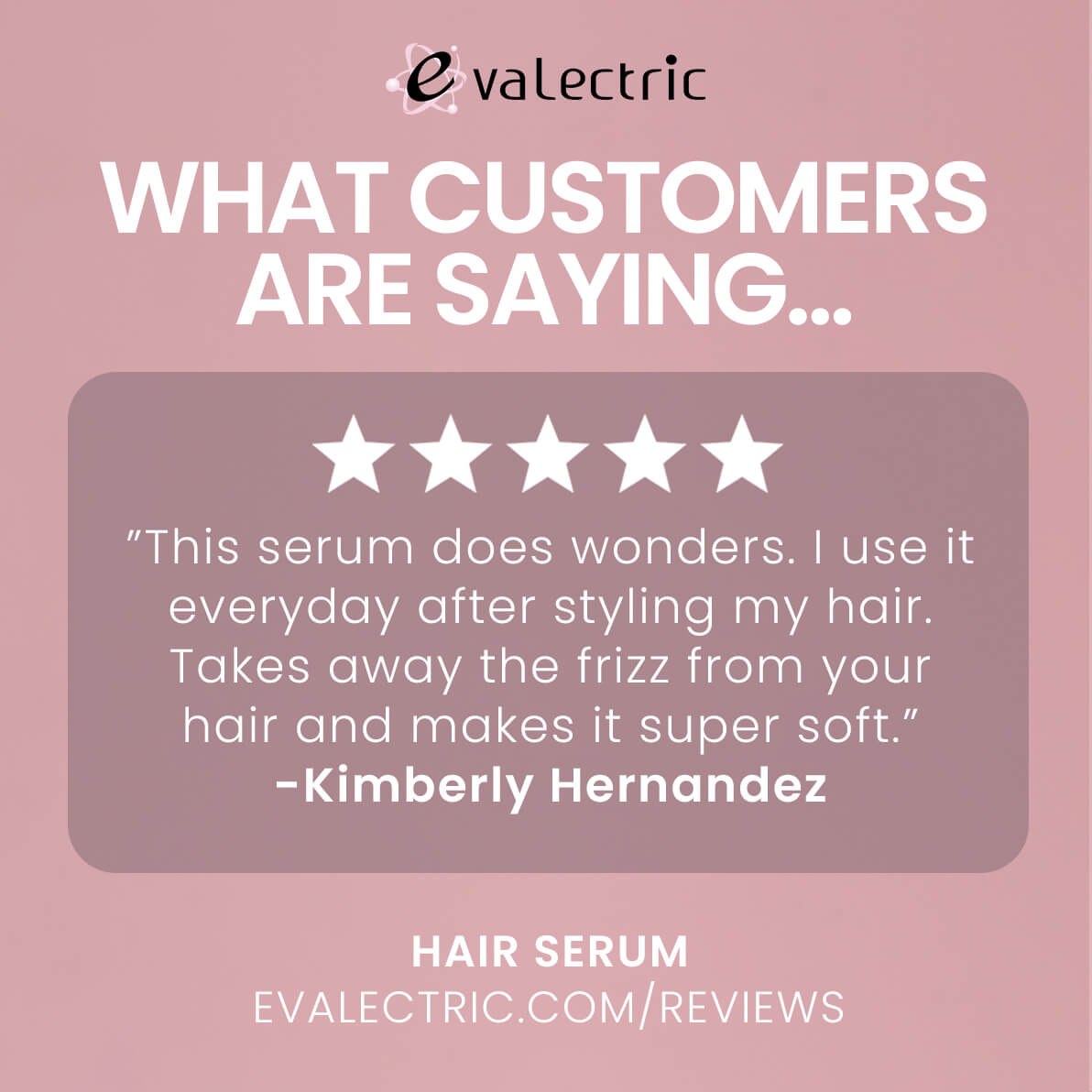 Frizzy hair is an absolute no-no when you've got to get your hair ready for an important event. Humidity, heat styling tools, natural dryness, and over-washing your hair are all proponents of frizz.
While you can take care to avoid long, hot showers and overuse of styling tools, we have a quick and easy way to help you get a frizz-free look.
Our Evalectric hair serum is an advanced blend that incorporates hair-loving nutrients to calm the look of your hair and keep the frizz at bay. You can get a clean, salon-like look in a matter of minutes with our exceptional formula.
We have another great product to help you achieve the look you need and make it stay. Our Extreme Hold Hair Spray is a standout haircare product to help you shape, sculpt, and complete your whole look. This spray works sensationally to lift the look of your hair and lock your hairstyle in place. Witness elevated volume and shine throughout your day with this exceptional product.
To apply the Extreme Hold Hair Spray, hold the container 10 to 12 inches away from your hair and lightly spray. Make sure your hair is dry and your desired hairstyle is already in place. Add another layer of the spray for a super-firm hold and get ready to flaunt your style!
Encourages Locks That Look Full and Thick
We've all been here, haven't we? Brittle, thin hair is another hair concern that's caused by the effects of environmental aggressors and overuse of heat styling tools. These factors can cause your hair to lose its natural volume and shine.
The Evalectric Hair Serum is a superior blend that can help volumize and liven up the look of your hair. It'll leave your hair looking thick, full, and glossy, rather than limp and dull.
With that said, it's worth mentioning that weak and thin hair is also a result of what you put into your body. Your diet plays a major role in keeping your hair feeling strong and thick. Engaging in unhealthy eating habits, like eating too much junk food or not consuming enough calories, can cause you to lose your hair's natural volume and luster.
So, while you're putting an effort into finding the right products for your hair, you should also take measures to improve your lifestyle and nip the problem in the bud!
The Evalectric Hair Serum: Dos and Don'ts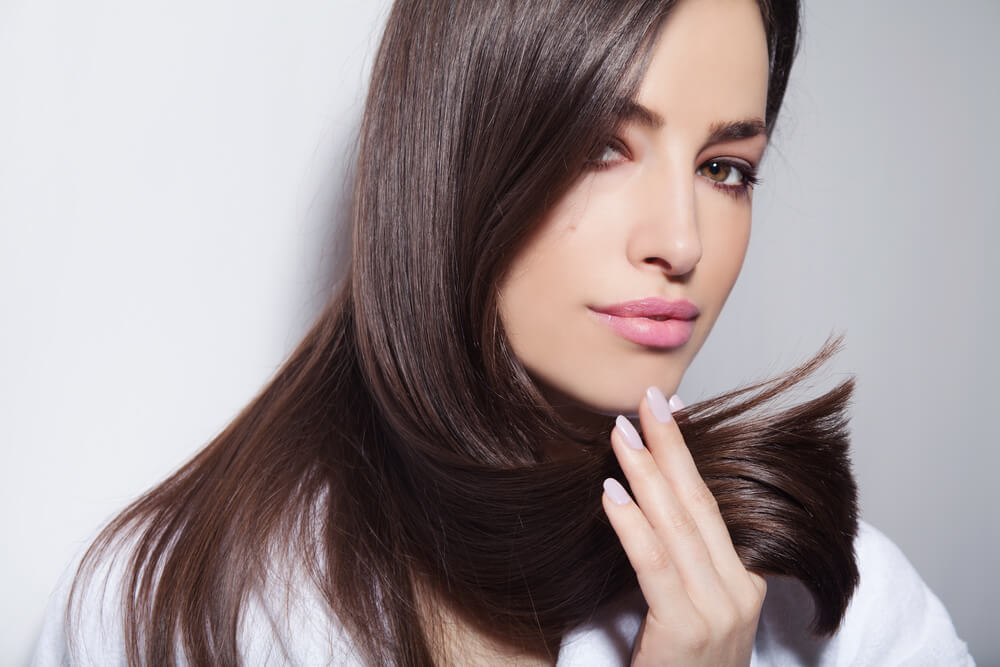 It's vital to know the proper way of using a hair serum to reap the most benefits. Here's a short list of dos and don'ts when you're using the Evalectric Hair Serum:
Do: Wash Your Hair Beforehand
A hair serum is a special treatment for your hair that's meant to be left in. If your hair isn't properly washed for it, it can cause the dirt particles and debris to be trapped in and they'll do a lot of damage.
The primary function of a hair serum is to keep the hair feeling protected from pollutants and environmental aggressors. So, if your hair is dirty to begin with, it defeats the purpose of your hair serum, doesn't it? It can make your hair look even more weighed down and greasy.
So, before using the Evalectric Hair Serum, make sure you wash and condition your hair properly and then towel dry it. Typically, people use a hair serum to keep their hair looking soft and shiny throughout the day. But you can also use it at night after taking a shower and wake up to a shiny, soft look in the morning.
Don't: Overapply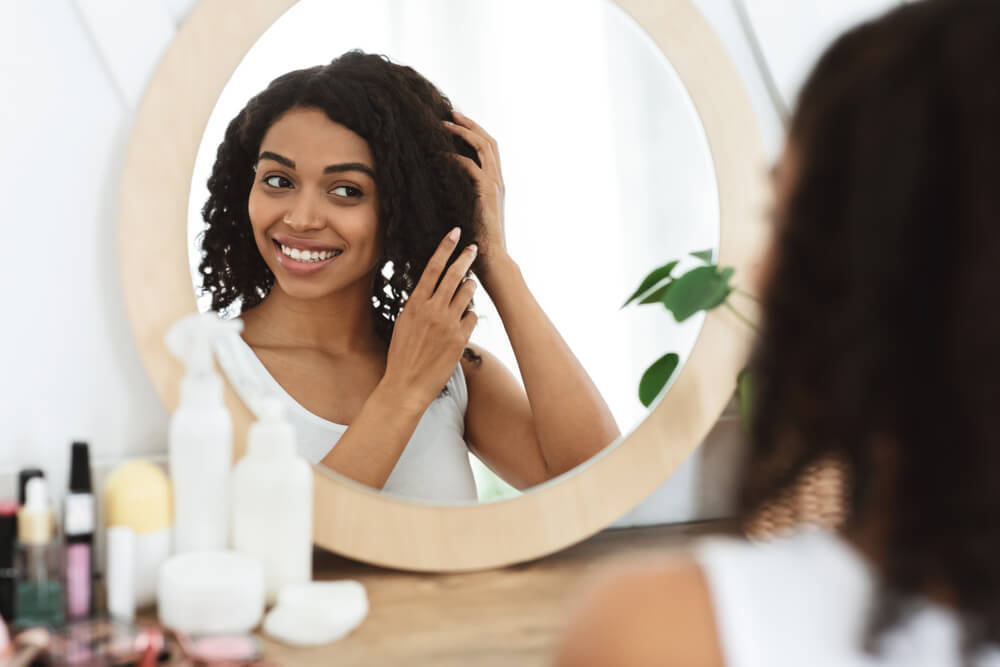 Applying too much hair serum is a definite no-no because you'll end up with dull, weighed-down, and greasy hair.
It's best to start with a small amount in your palms and start applying from the tips to the mid shafts, and then add more as/if needed.
Do: Warm it Slightly Before Applying
To ensure the even application of your Evalectric Hair Serum, put some product in your palms and rub them together for a few seconds to warm it up.
This makes it lighter and smoother, which is much easier to spread across the hair more evenly.
Don't: Apply on Your Scalp
Hair serums aren't the same as scalp serums. The former is only meant to be used around the ends of the hair and mid shafts while the latter is specifically designed to keep the scalp looking healthy.
Keep your hair serum away from your roots to avoid weighing down your hair and making it appear greasy.
Since the tips are usually very dry, start from there and move slowly toward the middle of the hair shafts. This application technique will give you the effortless, sleek look you need for the day!
Enhance Your Haircare Regimen with Evalectric!
The Evalectric Hair Serum is a revolutionary haircare formula that can help you achieve flawless-looking hair. Get the professional salon-like look you want with this exceptional vitamin E and aloe vera blend. Use it before and after styling to reduce the look of split ends and keep the frizz at bay!
To experience haircare at its absolute best, don't forget to browse through our bestsellers to find what you need. We've got a little something for every hair type!
---