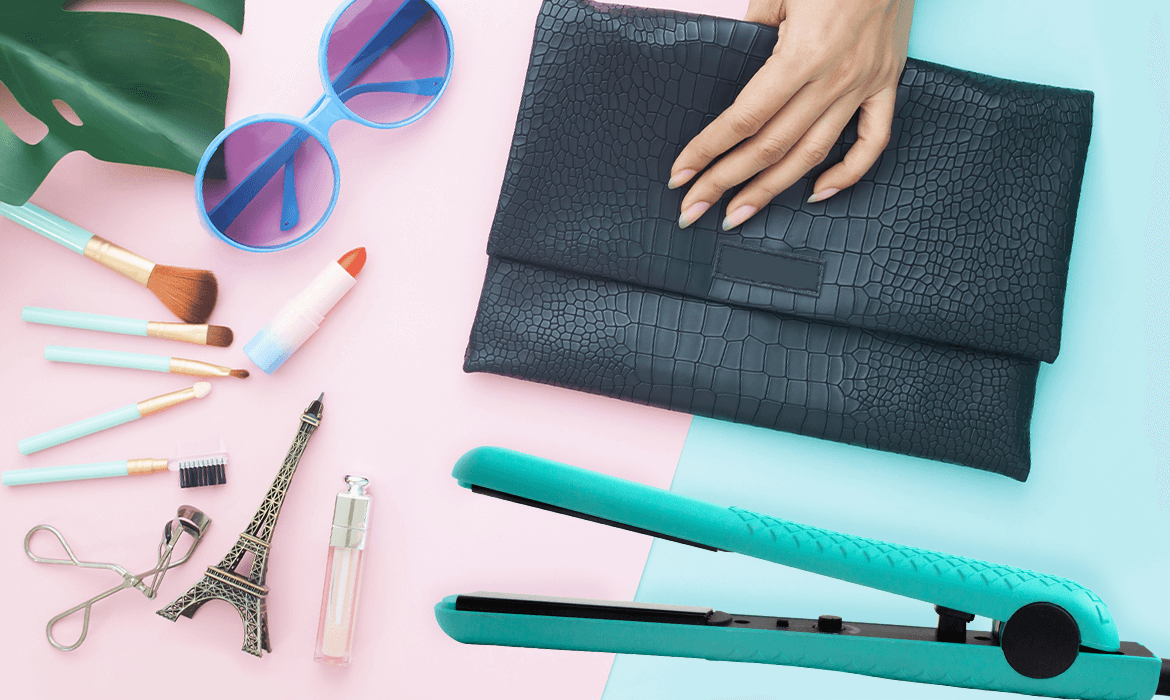 If you've ever found yourself struggling to achieve a salon-worthy finish when straightening your hair at home, you've come to the right place. At Evalectric, all of our flat irons boast unique professional-level features to give your locks the flawless edge that they deserve. 
Let's take a closer look at eight of our cutting-edge flat irons:
1) The Baby Pink Classic Styler 1.25"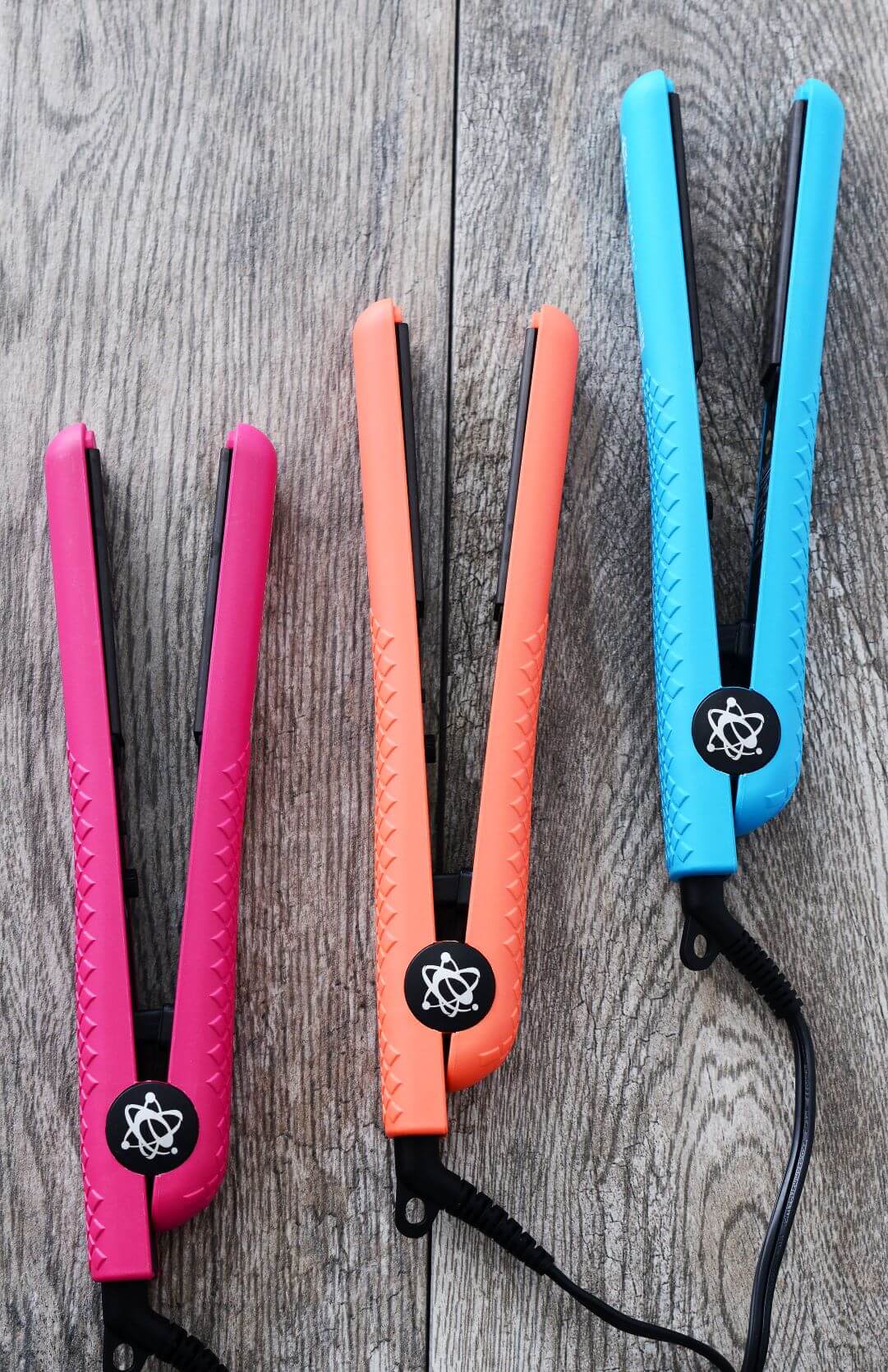 The Baby Pink Classic Styler 1.25" is one of Evalectric's bestselling flat irons, and for good reason! 
To start with, this hair straightener boasts 100% ceramic plates. If you've been looking into different flat irons, then you're probably aware of the different plate types out there, with ceramic renowned for being the gentlest and the kindest to hair. Ceramic is loved for its even heat distribution. You won't have to worry about patchy hot spots when using this flat iron as the ceramic will ensure that the heat emitted from the plate is consistent and regulated. It's ideal for people who have hair that's dry or damaged.
This hair straightener also boasts an adjustable temperature control, making it suitable for all hair types. Those with thick and coarse hair tend to need to use a higher temperature than people with thin or fine hair, and this flat iron makes that easy. Simply twist the dial to control the heat, with the maximum temperature reaching 460°F.
Of course, let's not forget the 1.25" plates. The average hair straightener plate size is 1", so this model gives you a little extra. If you have particularly thick or long hair, you'll appreciate the plate size even more. It will enable you to straighten your hair that much faster!
2) The Ceramic Silk Straightener Pink Cheetah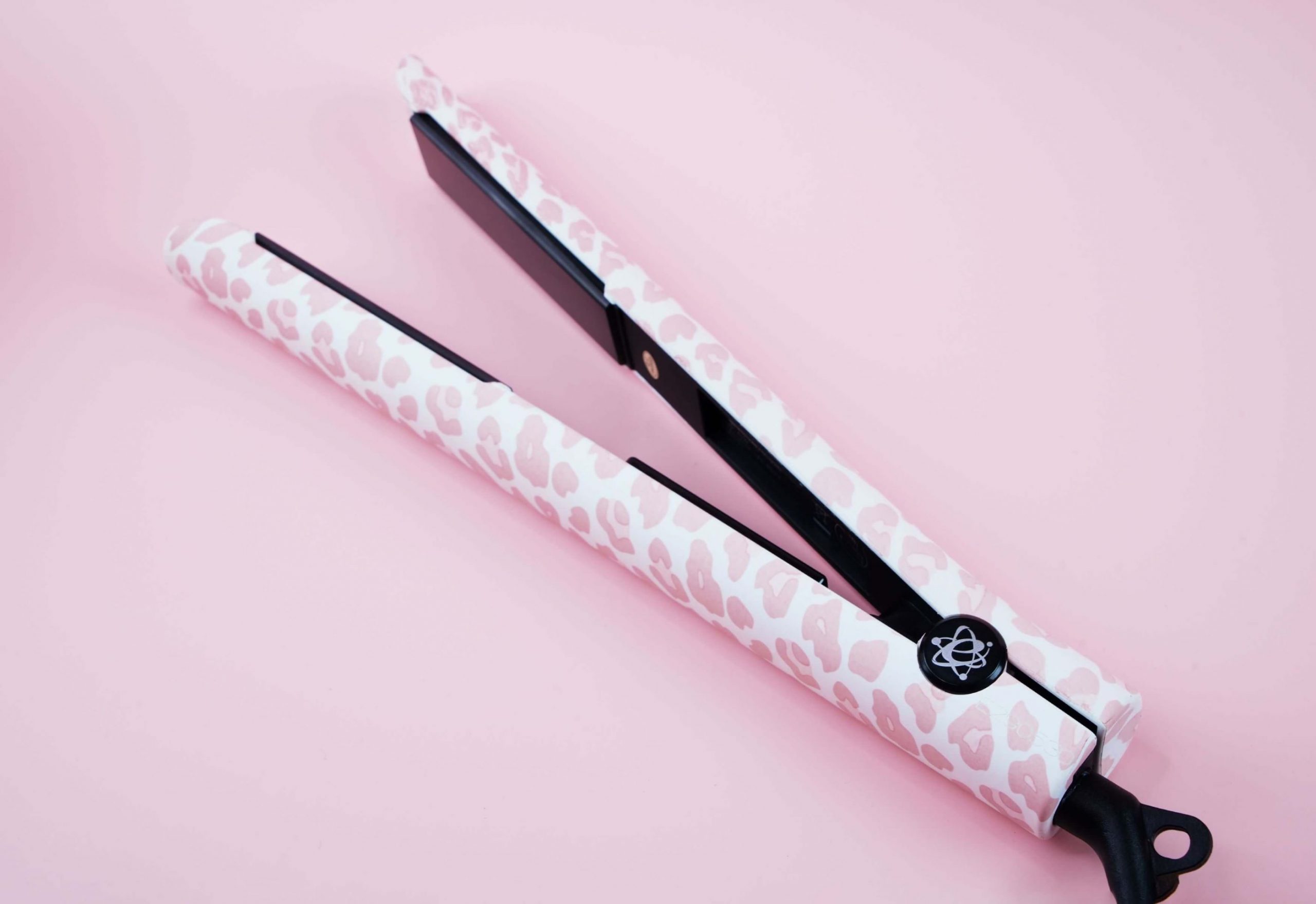 Here's another ceramic hair straightener worthy of your attention; the Ceramic Silk Straightener Pink Cheetah. 
The first thing that people usually notice about this model is its unique pattern. With a soft pink cheetah print, this flat iron will always look ultra stylish when sitting on your dresser.
This is another flat iron that has been designed for all hair types. With a temperature range of 140-450ºF, you'll be able to set the straightener to emit the perfect amount of heat for your locks.
The far infrared technology included with this model is also worth mentioning. If you've never used an infrared straightener before, you're missing out! Infrared is a light wavelength that makes use of negative ions to keep the hair looking moisturized and frizz-free. The negative ions help to preserve the hair's natural oils, saving it from drying out. If you want your hair to look healthier, rather than damaged and frizzy, once you're done straightening your strands, then an infrared hair straightener is definitely worth the investment.
3) The French Lace Classic Styler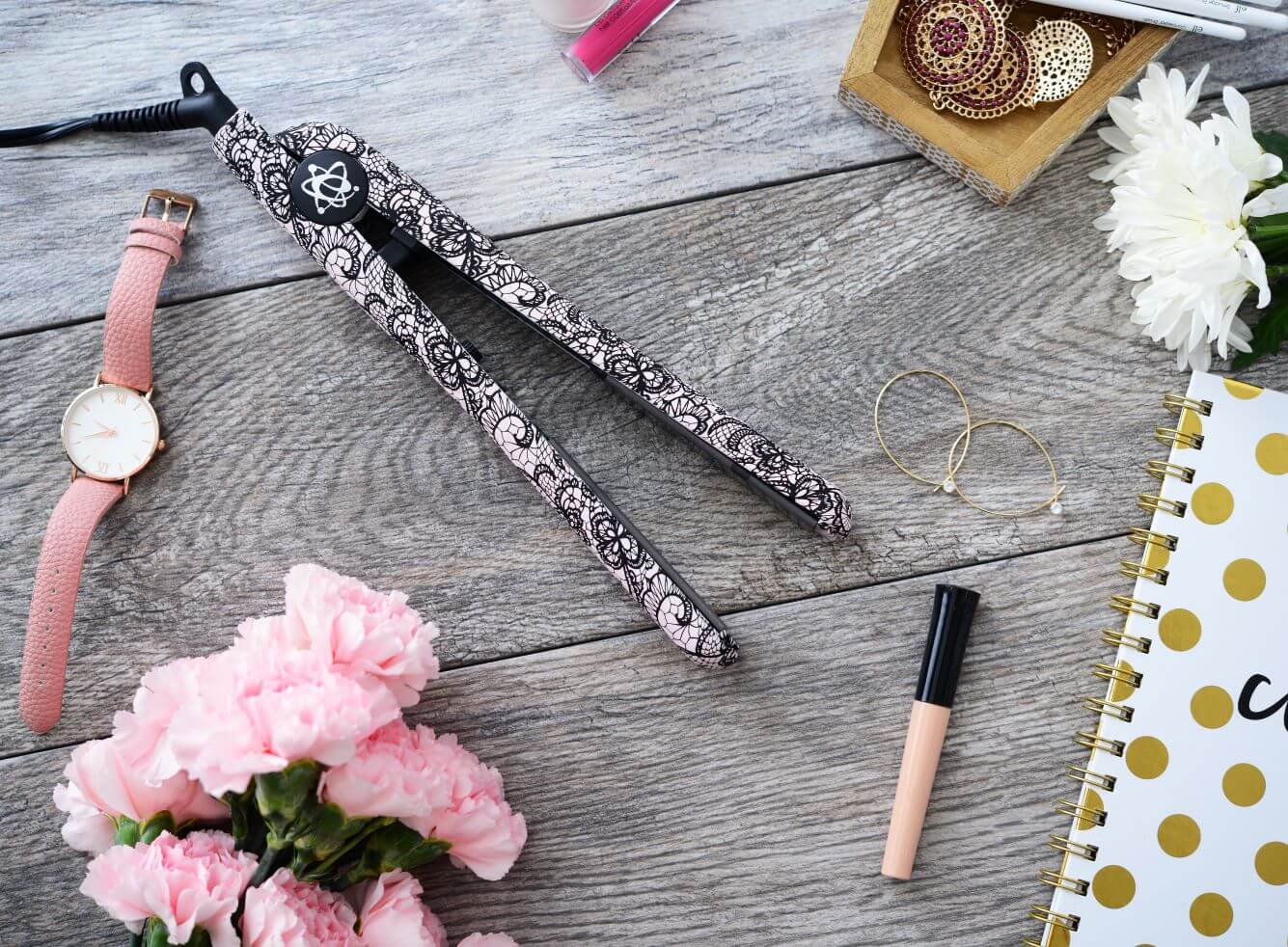 Here's another hair straightener that's guaranteed to give your dresser a sleek and stylish edge; the French Lace Classic Styler. 
This Evalectric hair straightener is very similar to the Baby Pink Classic Styler that we featured above. Both have 1.25" ceramic plates and a temperature control dial, making both models suitable for all hair types.
However, they also slightly differ. To start with, this design boasts an intricate French lace print. It's alluring and eye-catching – there aren't many flat irons out there that look quite as good as this one!
The French Lace Classic Styler also reaches a slightly higher temperature. With a maximum of 485°F, this model will be loved by those with thick hair. The extra heat that it provides will allow you to style your locks so much faster!
4) The Mini Classic Styler Blue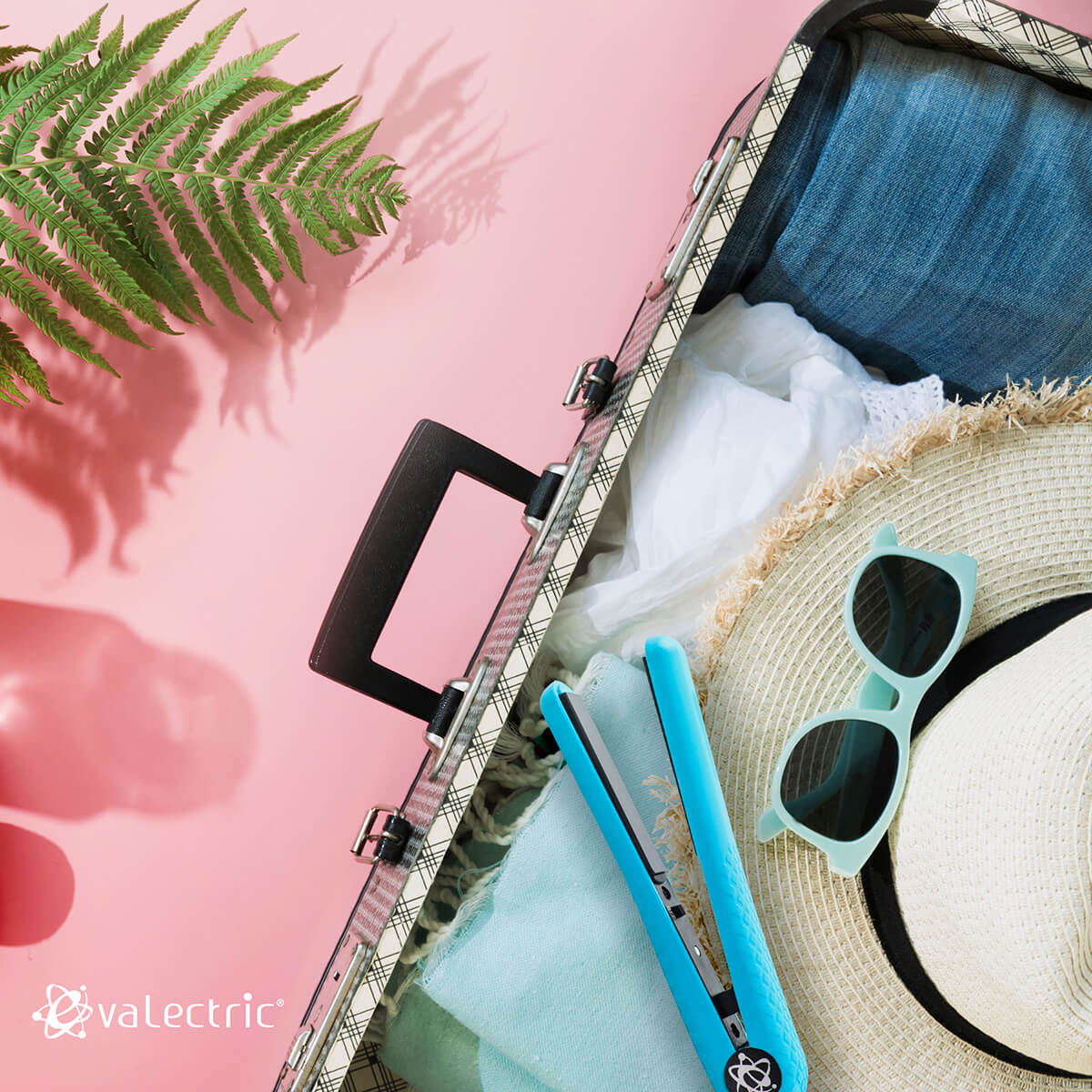 If you're often on the go and need a hair straightener to accompany you on your adventures, look no further than the Evalectric Mini Classic Styler Blue. 
Inspired by our regular Classic Styler, this flat iron has been designed in a way that makes it easy to travel with. Its 1/2" ceramic plates enable this compact hair straightener to neatly fit into your luggage if you're heading off on a trip, or even into your handbag if you're simply looking for a way to neaten up your strands after a day at the office or gym.
With a maximum temperature of 410°F, thick-haired gals may find it a little difficult to completely straighten their locks with this flat iron. However, when it comes to fixing flyaways, neatening up bangs, or taming frizz, this is all that you'll need.
Of course, since this flat iron has been designed for all of you jet setters out there, we've ensured that it offers dual-voltage. This means that you'll be able to take your Mini Classic Styler around the world with you as it will work in different countries.
5) The Titanium Pro Lavender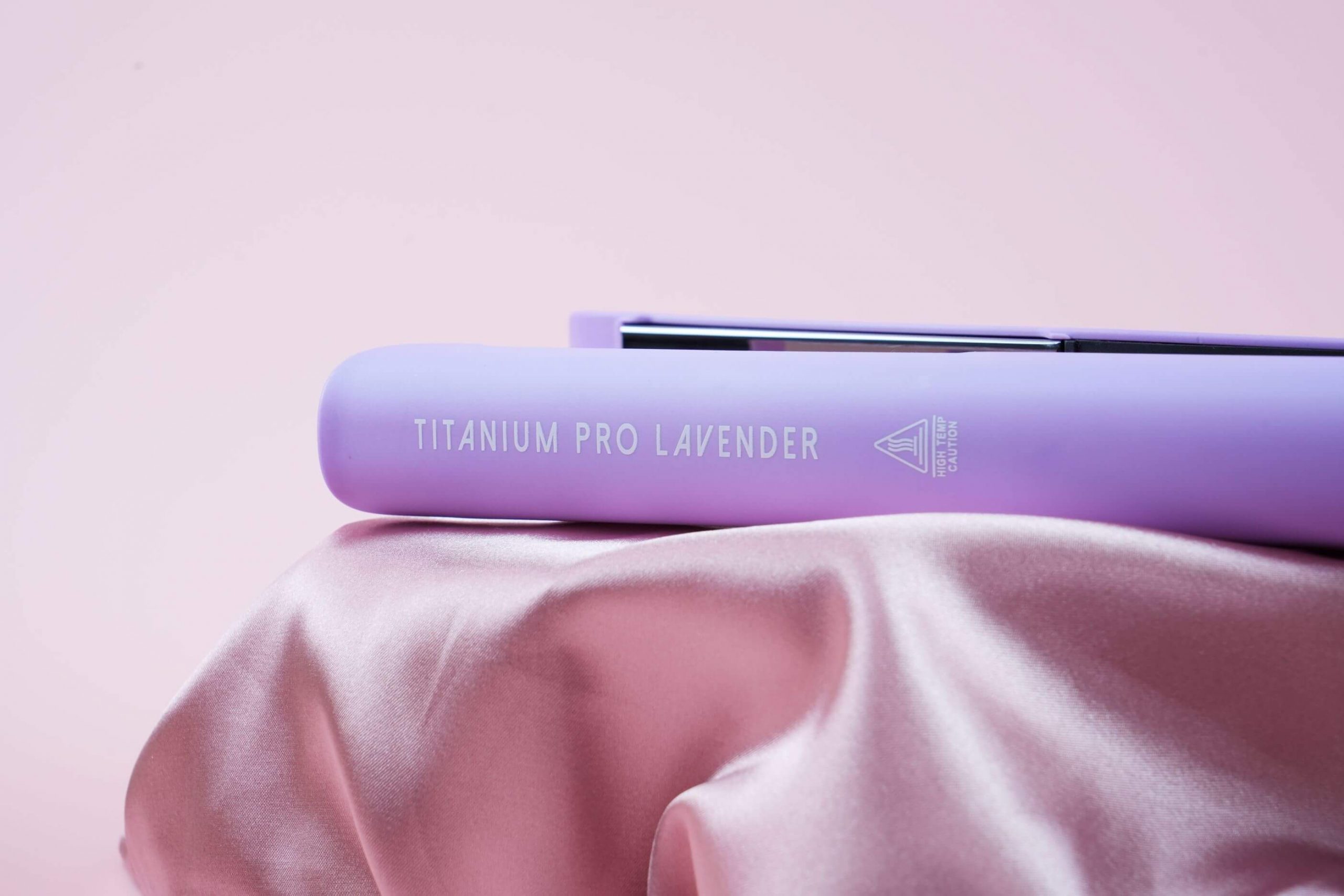 So far, all of the flat irons that we've featured have boasted ceramic plates. However, let's talk about titanium, the plate material that tends to be favored by professionals. Many people with thick locks also prefer titanium over ceramic for a few reasons. 
Firstly, titanium heats up pretty much immediately, whereas ceramic takes a few seconds to reach its temperature. Once hot, ceramic plates work by gently heating the hair from within. On the other hand, titanium plates heat the surface of the hair shaft. This can make it much faster to straighten hair, especially hair that's coarse. The downside is that thin hair can often end up damaged if titanium plates haven't been used in the correct manner, making it important to get your technique right.
It's also worth noting that titanium is a much lighter material than ceramic. This, coupled with how the Titanium Pro Lavender flat iron also offers floating plate technology and a 360º swivel cord, makes it so easy to maneuver this hair straightener through even the unruliest of manes. The 1.25" floating plates have a flexibility to them that enable you to hold the flat iron at just about any angle while straightening your locks, without having to worry about snagging or tangling. 
If you're looking for a beautifully sleek, professional finish on your thick or coarse hair, then the Titanium Pro Lavender won't disappoint. 
6) The Ultra Beauty Titanium Peach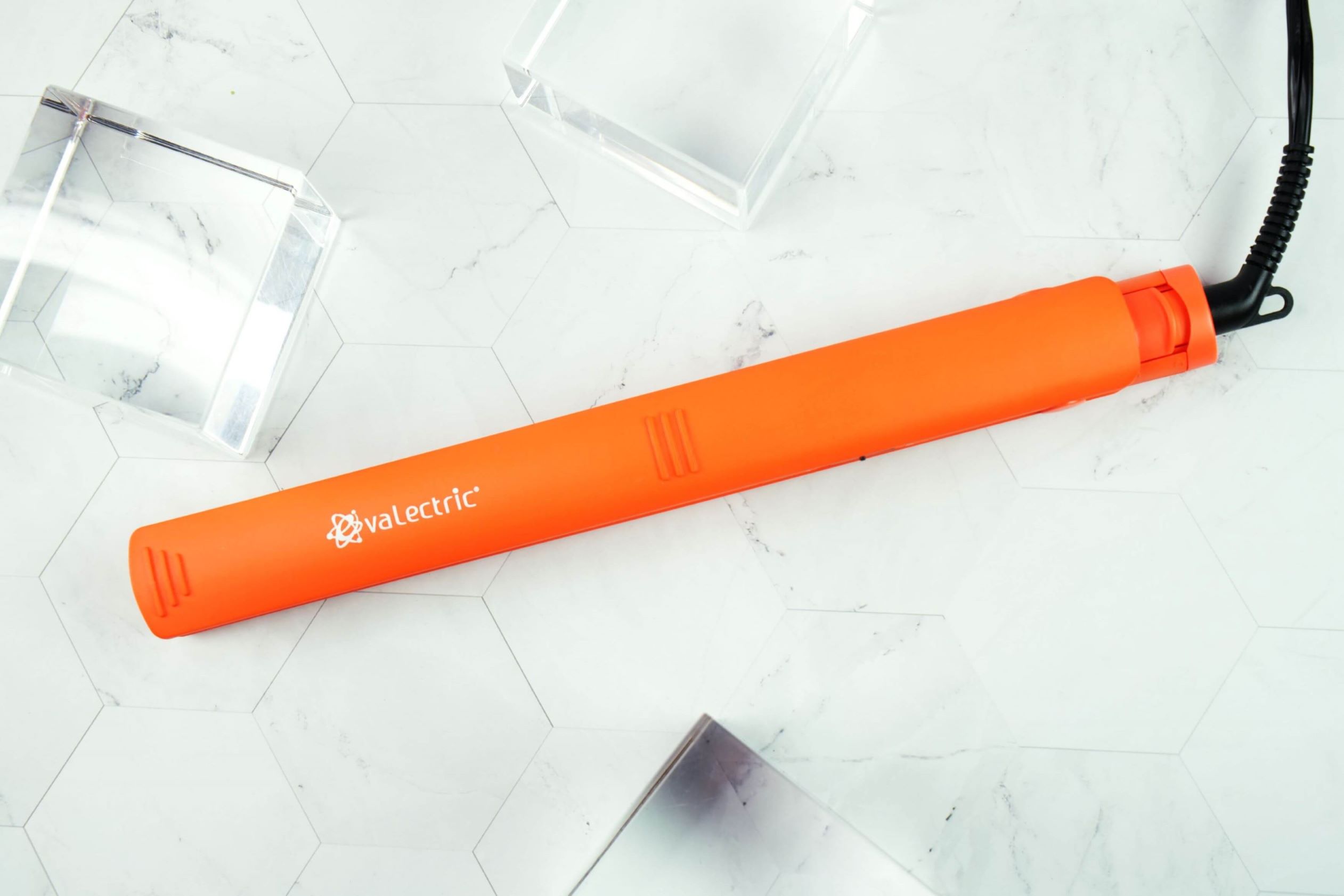 The titanium straightener featured above comes with 1.25" plates. However, those with short or thin hair may find these plates to be a little on the big side, which is why we also created the Evalectric Ultra Beauty Titanium Peach. 
This is another straightener that boasts titanium plates, along with all of the benefits that the material offers. However, these plates are 1" in size, making them a much better option for anyone with shorter locks. 
This flat iron heats up to a temperature of 450ºF. Whether you want to go sleek and straight or plan on using your flat iron to create waves and curls, this temperature will give you the versatility to get creative with your strands.
Thanks to its lightweight titanium plates and their smaller 1" size, this flat iron is also a great one to take with you if you're traveling. It's not going to add much extra weight to your luggage, and its dual-voltage design will allow you to style your locks to perfection no matter where in the world you may be.
7) The Ultra Turbo Styler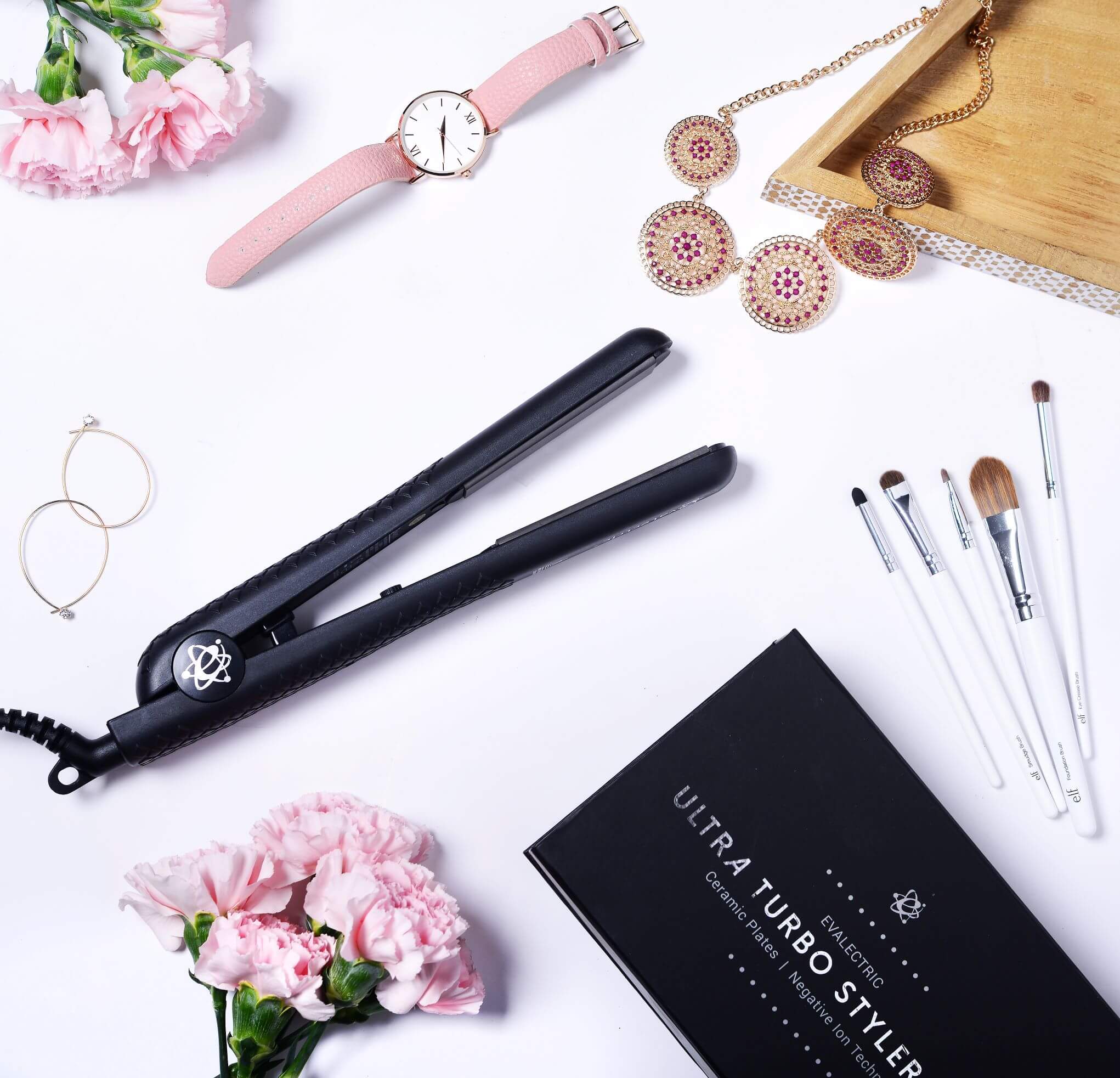 Looking for a flat iron that reaches a higher-than-average temperature? That's where the Evalectric Ultra Turbo Styler comes in. 
When it comes to providing heat, this hair straightener excels. Although it comes with an adjustable temperature dial, you have the option of cranking this flat iron all the way up to 500°F. It's absolutely perfect for those with super thick hair. If you find that the maximum temperature on your current flat iron still requires you to run your straightener over each section of your locks more than once, then this is a sign that you would benefit from a little extra heat, which this model provides.
Of course, there's no denying that working with a temperature of 500°F can be a little dangerous. This is especially the case if you're creating an intricate style. That's why we've included a heat-resistant glove with this model. Put the glove on before styling your hair to keep the delicate skin on your hands protected from the heat. This way, should you accidentally touch the plates after they've reached maximum temperature, you won't have to worry about dealing with any burns.
8) The Straight Brush Styler Peach Please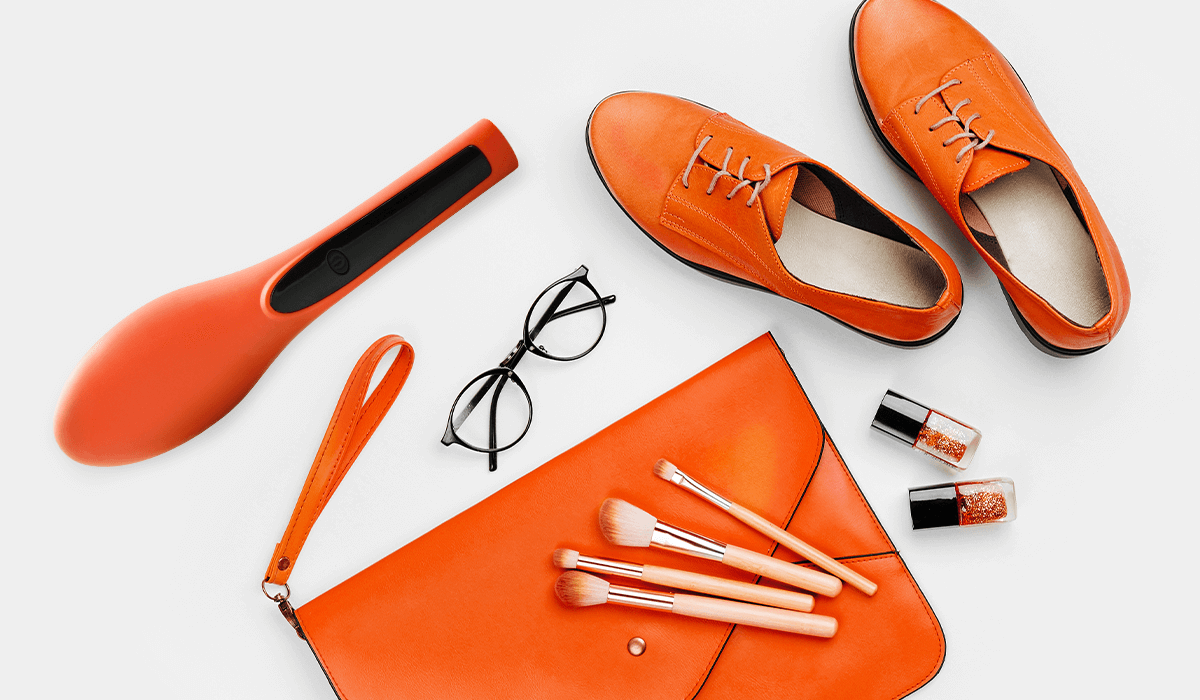 Although the Straight Brush Styler Peach Please may not technically be a flat iron, it performs the same function, meaning that it deserved a spot on our list! 
Compared to a hair straightener, a heated brush won't provide the same super straight finish. After all, instead of clamping it down over your hair, you're running it through your strands instead. On the plus side, this means that a hot brush is much gentler than a hair straightener. You won't have to worry about heat damage in quite the same way. This also means that you can use a heated brush more often than a hair straightener. It's ideal for quick touch-ups!
Another benefit that comes from using a heated brush, like our Straight Brush Styler, is the volume that it will bring to your mane. One of the downsides that come from using flat irons is that they can sometimes leave the hair looking a bit flat. Using a heated brush instead will give your hair some extra movement and fullness while still ensuring that it looks smooth and frizz-free.
Just like our flat irons, our Straight Brush Styler Peach Please also offers an adjustable temperature. You'll be able to choose between 285-430ºF, ensuring that your hair receives the perfect amount of heat.
Treat Your Hair to Professional-Quality Flat Irons From Evalectric
It's never fun to use a badly designed styling tool, or one that doesn't provide enough heat to actually style your hair. However, if you pick one of the Evalectric flat irons featured above, you won't have to worry about this. All of our styling tools are high-quality and salon-worthy. They'll ensure that your hair always looks as though it has been styled by a professional, even if you've only given it a quick touch-up at home!
Click here to explore more bestselling styling tools and hair care products from Evalectric.
---