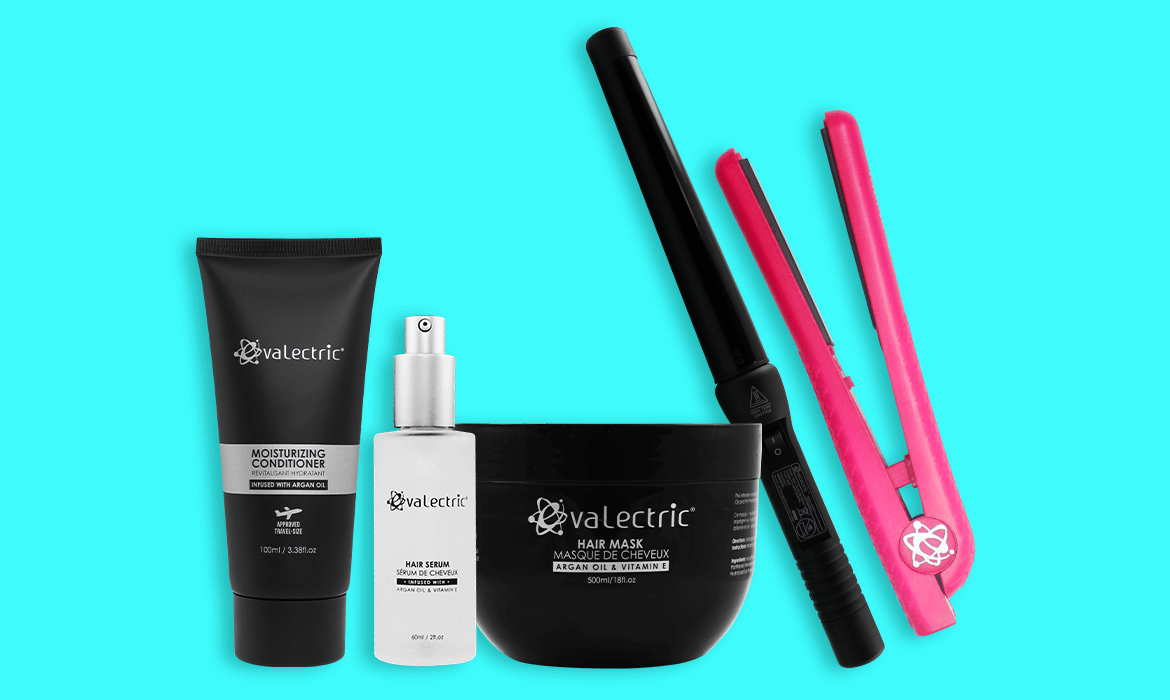 Whether it may be split ends, brittle strands, hair loss, excessive tangles, or anything else, damaged hair can show itself in so many different ways, and none of them are good news. 
Once your hair starts displaying the signs of being damaged, it's time to take action. If you want to restore the look of luster and health to your mane, you'll need to make sure that you're using only the best hair products on your precious locks. Getting this wrong could end up worsening the damage, so making the right choices is essential.
That's where Evalectric can help. Whether you're searching for hair care products or heated styling tools, let's take a look at some of the best products out there for damaged hair.
What Causes Damaged Hair in the First Place?
Before we get started, let's quickly go over the reason behind your damaged hair. This damage occurs when aggressors attack the hair cuticle, which is the outer layer that coats and protects each strand of hair. The aggressors can vary – there are so many out there. Heat, friction, chemicals…the list goes on. 
Either way, the harm that they inflict causes cracks in the hair cuticle, raising it up and making it even more prone to further damage. This is why, although the symptoms of damaged hair can vary to a huge extent, most people tend to share the dryness, dullness, and frizz that are associated with damage.
In some cases, repairing damaged hair simply isn't possible. However, there's plenty that you can do to prevent the appearance of damage from worsening, while also protecting new hair growth from looking damaged in the first place. It all begins with choosing the right hair products…
The Best Hair Care Products for Damaged Hair
It goes without saying that the hair care products you use should be focused on restoring the feeling of health to your damaged hair. Unfortunately, some hair care products can do the opposite, but you'll be more than safe with these superstars:
The Evalectric Moisturizing Shampoo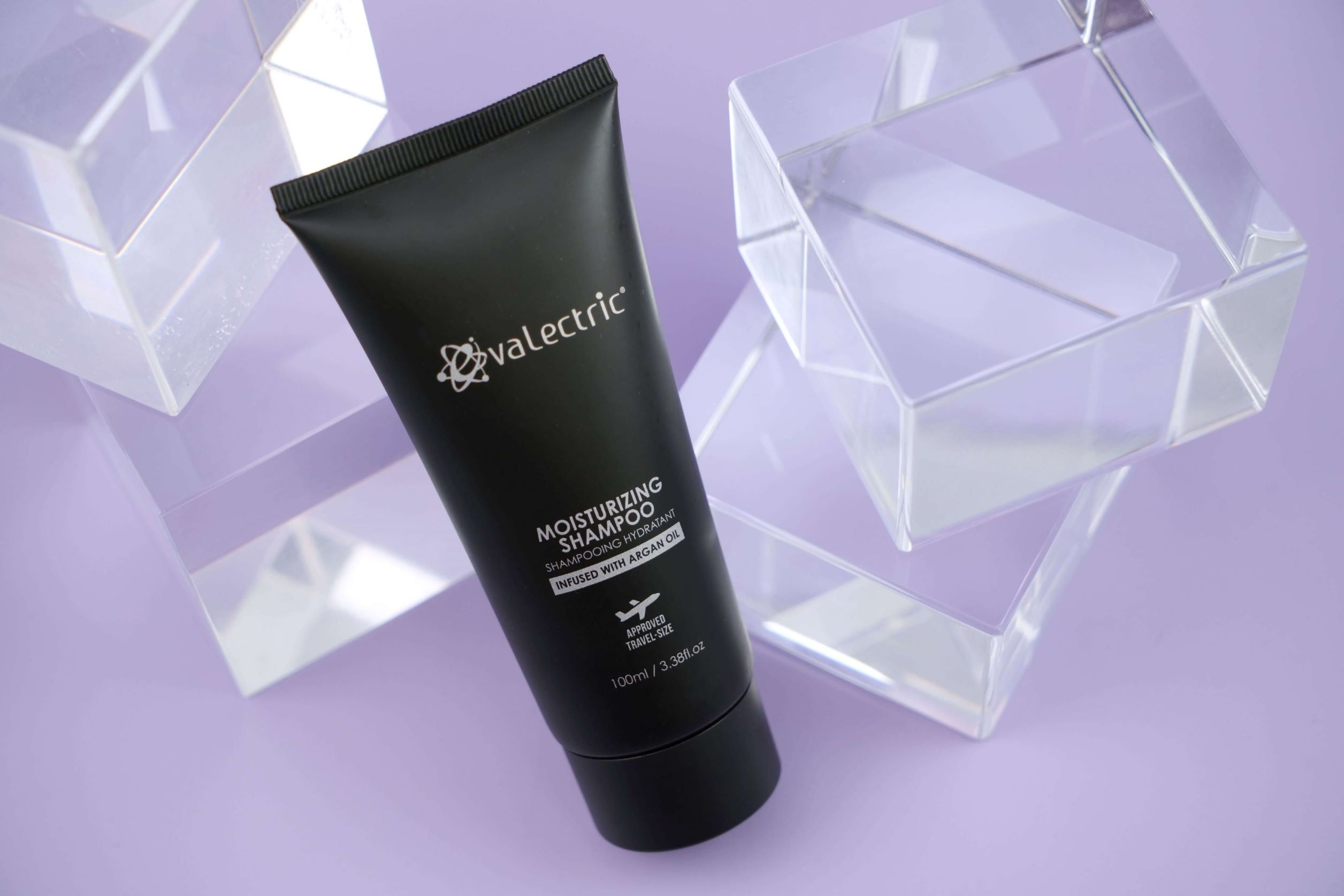 You need to be careful with shampooing. Although essential, your shampooing habits could actually be contributing to your hair damage. Washing your hair too frequently, for example, prevents your natural oils from properly lubricating each strand, resulting in dry and brittle ends. Likewise, using a shampoo that contains overly harsh chemicals can weaken your already compromised hair cuticles, making your damage irreparable. 
To counter this, look for a formula that has been designed to restore the feeling of moisture and strength to the hair, just like the Evalectric Moisturizing Shampoo. This shampoo is infused with argan oil, an ingredient proven to keep the hair feeling protected against oxidative damage. It's incredibly hydrating too, leaving the hair feeling so much silkier post-wash.
The Evalectric Moisturizing Conditioner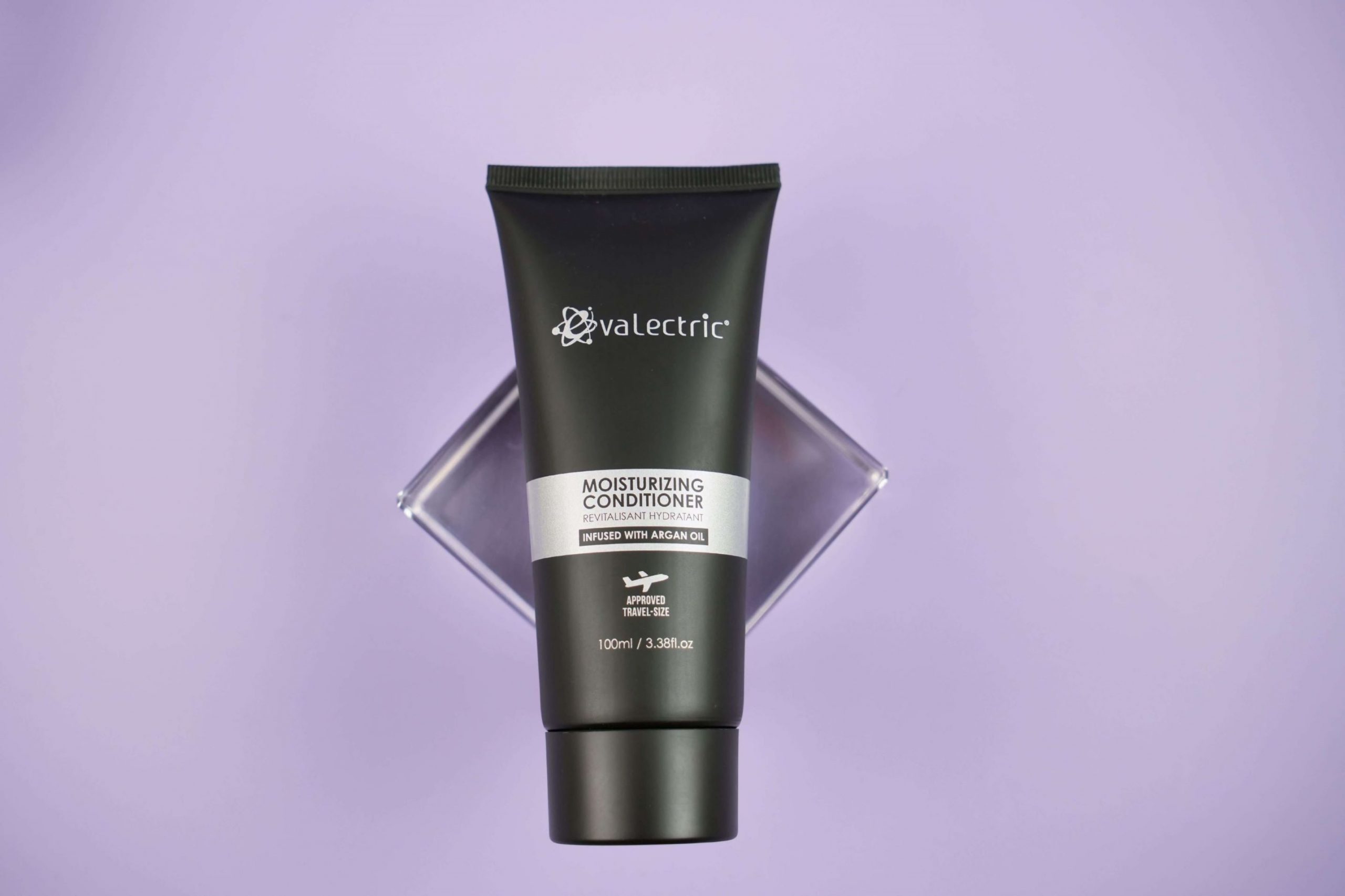 While the purpose of a shampoo is to cleanse the hair, a conditioner's priority is to add moisture and conditioning agents back to each strand. The use of a conditioner can make damaged hair feel so much softer and smoother. This then means that it's so much easier to style.
Just like when picking a shampoo, look for a conditioner that contains moisturizing ingredients proven to be effective. The Evalectric Moisturizing Conditioner is one such formula. Just like our shampoo, it's infused with argan oil. Use the two together for an argan oil boost that your hair will love!
The Evalectric Hair Serum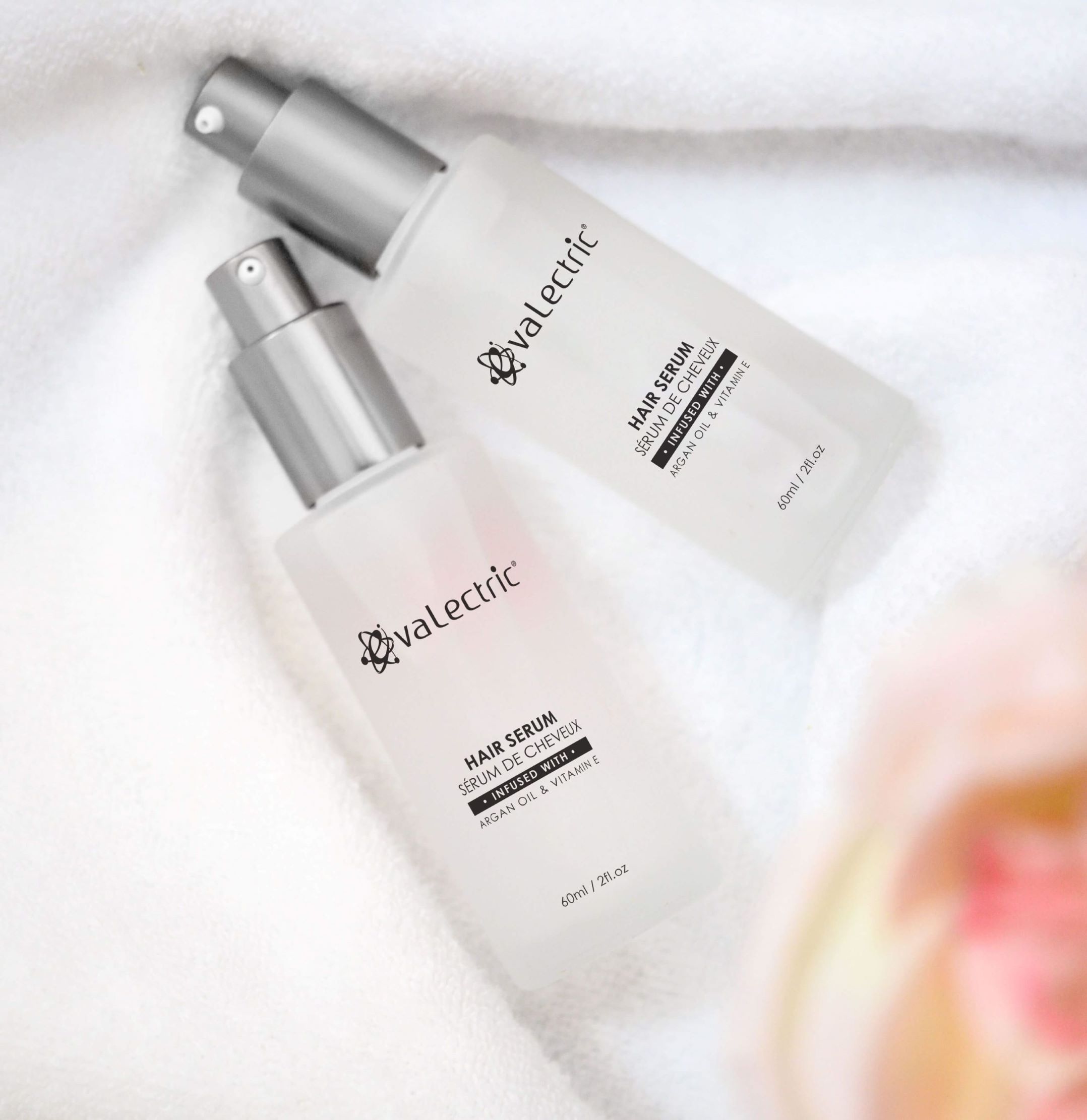 You don't want to overload damaged hair with too many styling products. This will only worsen the damage. Instead, we would recommend investing in a good hair serum. It's a product that you'll be able to use for just about everything. From helping to style your locks to keeping your strands feeling protected against heated styling tools, a hair serum is incredibly multi-functional.
Our top pick? The Evalectric Hair Serum. This oil-free formula is wonderfully lightweight. It absorbs quickly and weightlessly, without leaving a greasy residue behind. It also happens to be incredibly hydrating. Thanks to aloe vera leaf extract and vitamin E, this formula packs an array of antioxidants, along with the ability to leave each strand of hair feeling fortified.
The Best Hair Styling Tools for Damaged Hair
Ideally, if your hair is already showing signs of damage, then you'll want to keep heat styling to a minimum. However, chances are that there will still be days when you need to turn to your trusty heated styling tools to help you to perfect a look for an important occasion. When this happens, these are the styling tools that you want by your side:
The Pro Beauty Dryer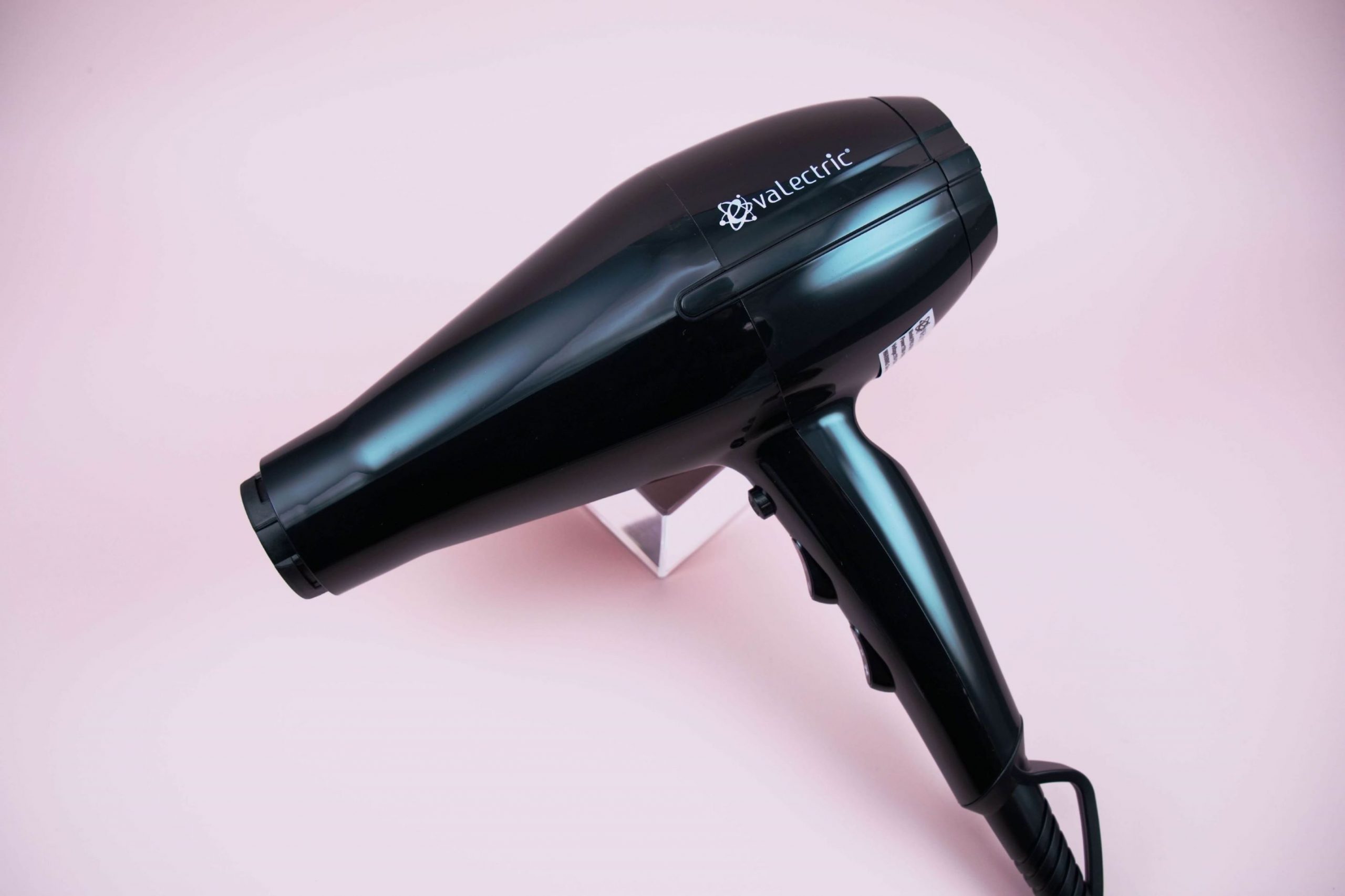 Hair dryers can really accelerate hair damage. Simply holding them in the wrong way could rough up the hair cuticle even more, causing the damage to spread through the hair shaft. This is why damaged hair needs a hair dryer that's forgiving. A model designed to keep the hair feeling protected and nurtured can be a game-changer, which is why Evalectric's Pro Beauty Dryer is such a hit. 
Lightweight but ultra-powerful, this hair dryer offers up three different heat settings to choose from, along with two concentrator attachments and a cool shot feature. All of this is there for a reason – to help speed up your hair-drying process. This helps to reduce the amount of time that your hair is being subjected to heat, which will prevent more damage from occurring.
The Evalectric 25-18 Curling Black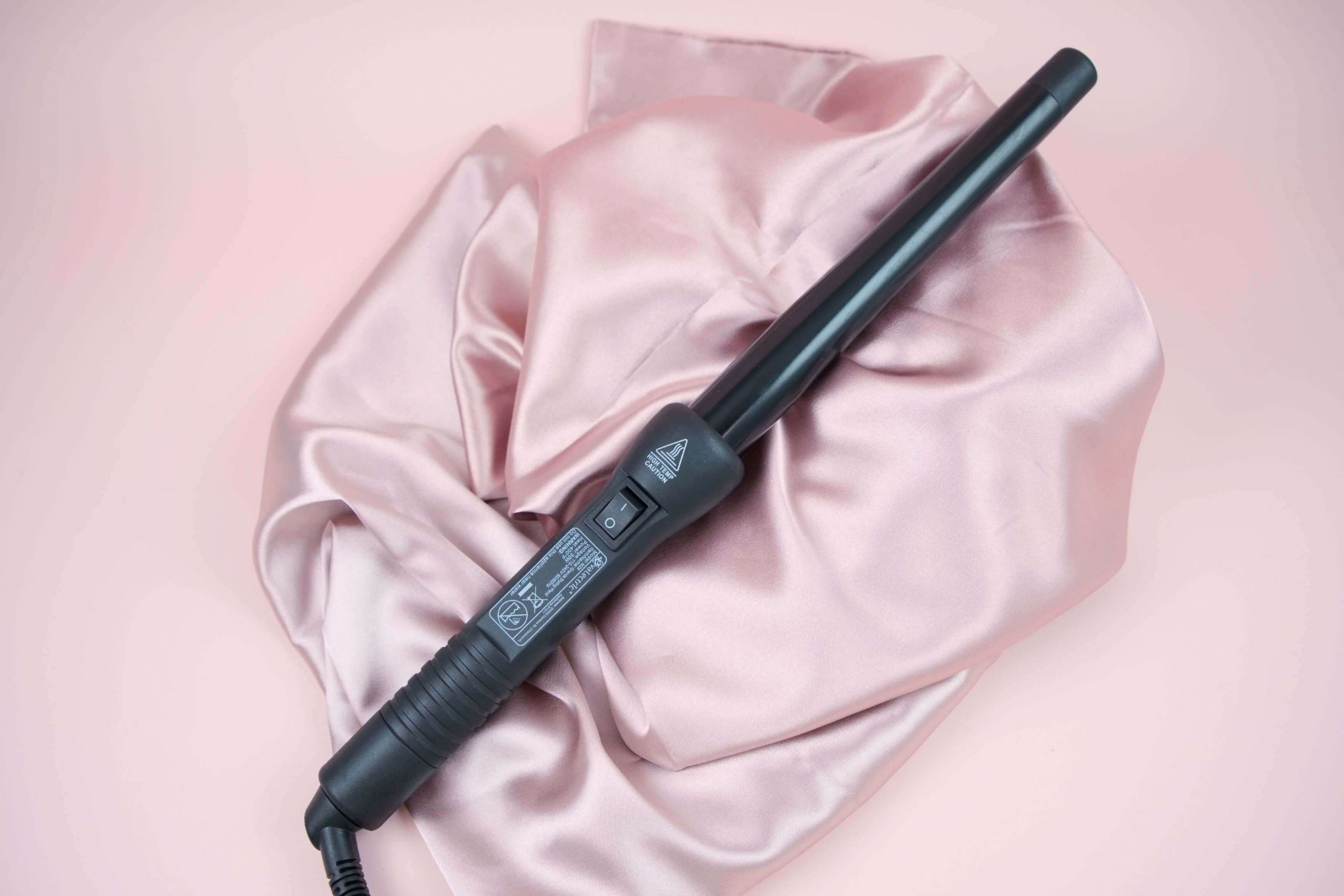 If you're hoping to rock smooth and soft curls that don't end up looking frizzy and puffy after a few hours, then the Evalectric 25-18 Curling Black is what you need. 
This curling wand is all about retaining the hair's natural shine and gloss. Its Teflon barrel is able to maintain a high heat while preventing that heat from damaging the hair, especially since it's combined with far infrared technology, which ensures that the barrel heats up evenly. Hot spots in a heated styling tool can severely damage hair, but a barrel like this prevents that. 
We've incorporated negative ion technology into this curling wand too. This helps to eliminate the look of static and frizz, which damaged hair is prone to. It'll help to leave your hair cuticles feeling sealed off, giving your hair a smoother finish.
The Baby Pink Classic Styler 1.25"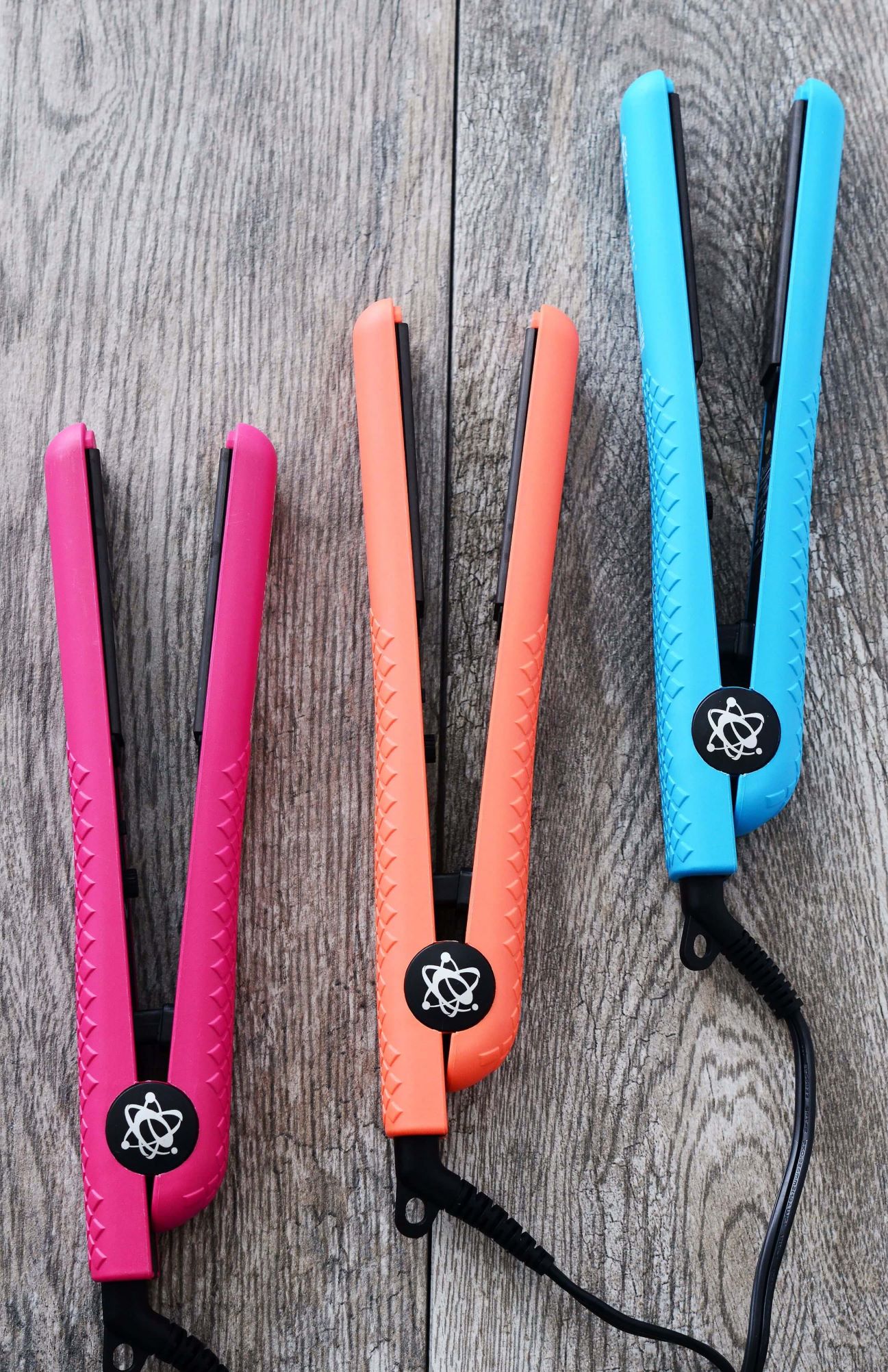 Ideally, when straightening damaged hair, you want to get the job done as quickly as you can. You should be aiming to straighten each section of your hair in as few passes as possible. After all, the more often you run those plates over your locks, the more you'll be contributing to damage.
It always helps to use a hair straightener that comes with far infrared and negative ion technology. As we mentioned above, this can really make a huge difference in how healthy damaged hair looks after it has been heat styled. 
Several Evalectric hair straighteners offer this, but we would recommend turning your attention to the Baby Pink Classic Styler 1.25". It gives you the choice of five different temperature settings, with the hottest reaching 460°F. This may seem scorching, but it can actually be safer for those with particularly thick or coarse hair. You'll be able to straighten your locks in fewer passes, therefore exposing them to less heat overall.
Of course, this hair straightener comes with ceramic plates. There's no competing with how successful ceramic is at evenly distributing heat. It may not heat up as quickly as some of the other plate materials used in heated styling tools, but it's the obvious choice when dealing with damaged hair.
Other Tips for Repairing the Appearance of Hair Damage
In addition to using the right hair products, there are several other steps that you can take to try to restore the appearance of damaged hair:
Be Strategic With Your Hair Dryer
Using Evalectric's hair dryer will help to prevent the appearance of hair damage to quite an extent. However, it would still be wise to give your wet hair some time to air dry before you start blasting it with a blow dryer. The wetter your hair is when you start drying it, the longer you'll need to subject it to heat, meaning the more damaged it will feel. Air dry your hair for as long as possible before using your blow dryer right at the end to set your style. 
When using your blow dryer, avoid holding it right up against your head. Studies have found that keeping a blow dryer six inches away from the head and moving it around continuously can help to significantly reduce the appearance of hair damage.
Protect Your Hair From the Sun
Chances are that you take sun protection measures for your skin. However, do you do the same for your hair too?
That's right, just like your skin, your hair is also susceptible to sun damage. The sun causes discoloration, dryness, split ends, thinning, frizz, and more. It's probably even responsible for some of the damage that you're currently dealing with! 
While you could invest in a hair product containing SPF, keeping your hair physically covered often tends to be an easier alternative that works more effectively. Whether you don a stylish sunhat, wrap your hair in a chic scarf, or find another creative way to shield your strands from UV rays, making an effort to keep sun damage at bay will go a long way in giving you the healthy-looking locks you're seeking.
Always Use a Heat Protectant
There's no getting away from the fact that heat can damage the hair, making a heat protectant so important. They come in many forms, from serums to sprays to mousses. Experiment with what's out there and find one that works best for you. It truly is essential if you plan on heat-styling damaged hair, so don't skip it.
Restore the Look of Damaged Hair With Evalectric
If you've been struggling to transform your damaged hair into a mane that looks thick, glossy, and lustrous, this could simply be because you've been using the wrong hair products. Try making a few changes to your hair care and styling routine based on the recommendations above and you should soon start to notice your hair taking on a much smoother, fuller, and healthier shine.
Click here to shop for more bestselling hair products from Evalectric.
---